This competition is now closed. Congratulations to our winner E. Alcott (NSW). Put down the Febreze – we've got the solution to all your laundry-related woes!
Have you ever done the 'sniff test' to see if you can get away with re-wearing dirty garments? Or used deodorant or refresher sprays on clothes to avoid washing them? Well, if so you're in good – or smelly! – company, according to a survey by Panasonic Australia. Not only have a sizable proportion of those surveyed done exactly that (half and a quarter, respectively), but an astounding 33% have re-worn underwear for a second or third day when out of clean undies – or gone commando!
We were so grossed out that we decided it was time to lend a helping hand. No, we're not doing your laundry for you, but it's a close second: we're giving away a sleek and stylish Panasonic Econavi top loader worth $1,099! At 9.5kg it's the perfect size for families, and its clever features, including super-smart sensors that can even detect the type of clothing in your wash, should make the tiresome chore a little less, well, tiresome.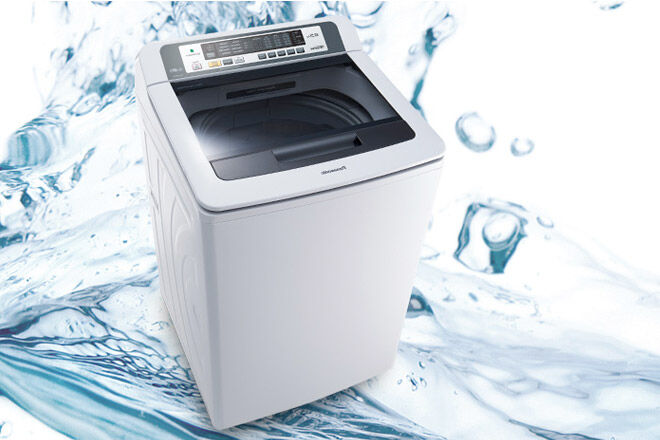 One lucky Mum's Grapevine subscriber will win a Panasonic 9.5kg ECONAVI Top Loader washing machine valued at $1,099
HOW TO ENTER
Entry is open to all Australian Mum's Grapevine Sale Alert Newsletter subscribers. You must be actively subscribed to be eligible to win if selected.
To enter fill in the details below and tick subscribe to newsletter (even if you are already subscribed).

Competition ends December 26, 2014.