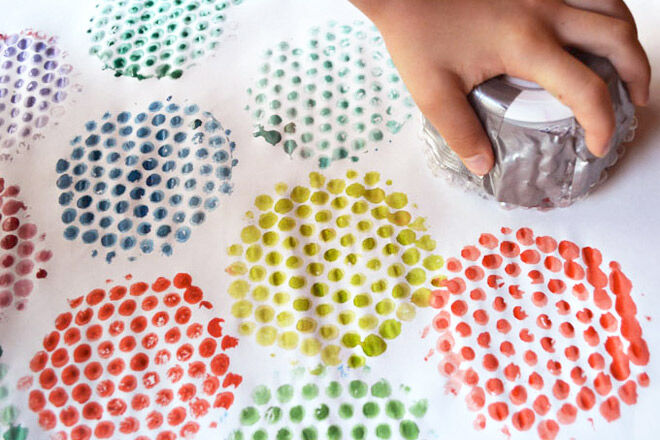 Did you know that the last Monday in January is Bubble Wrap Appreciation Day? We didn't think so, but luckily for you, we're all over it. No longer used just to wrap, stuff or pop, these plastic pockets of joy are set to make a crafty comeback.
Here are 9 1/2 quirky bubble wrap crafts to wrap your head around at home.
Gift Wrap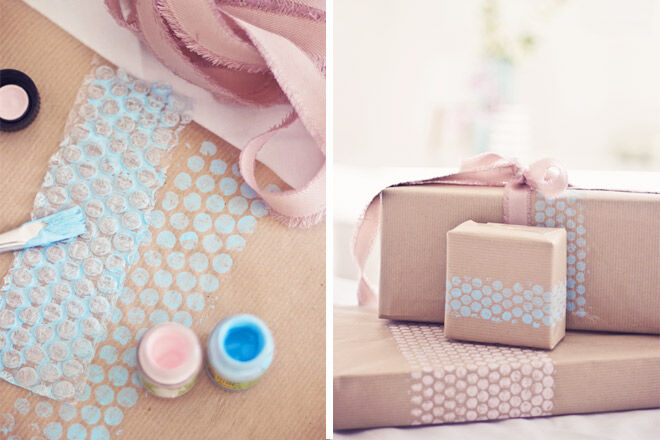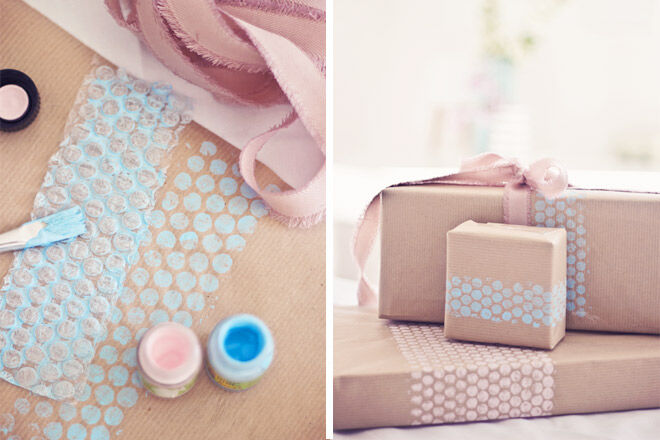 This adorable idea from Le Butiksofie makes gift giving that little more personal. Simply wrap your gifts in brown paper, finish with a soft ribbon and use painted bubble wrap to press and print. The finished items look fantastic and are bound to please as much as the presents!
Wall calendar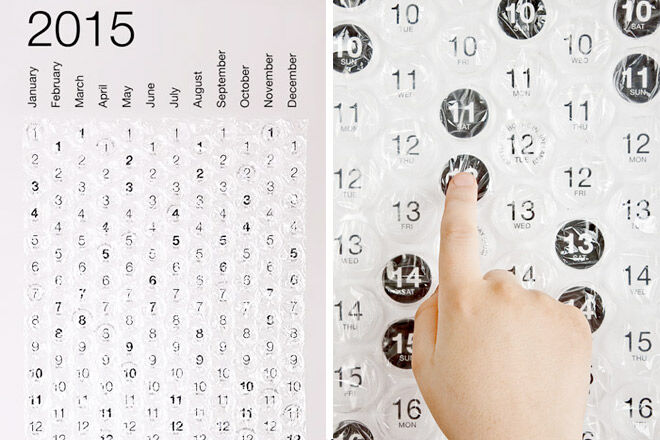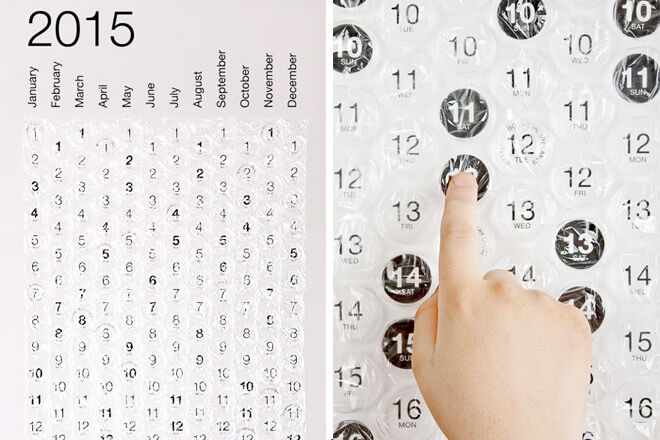 Use this calendar from Houzz as inspiration and create an interactive wall calendar at home! The kids will get heaps of fun from 'popping' each day before they head to school and it may stop the feeling of days rolling into one!
Soap making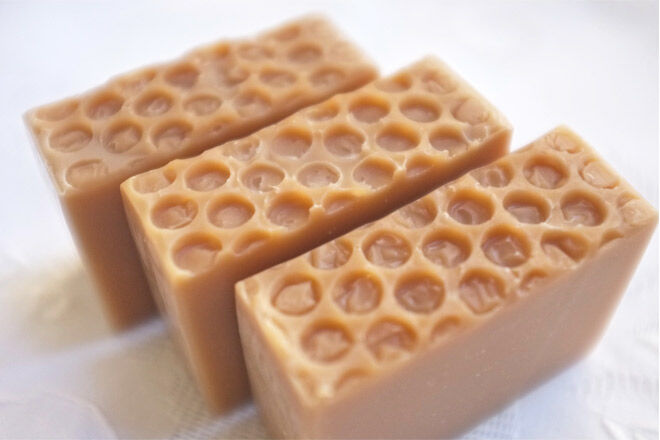 Ever tried soap making at home? What's not to love? You can enjoy making home made gifts for family and friends while making the house smell incredible too! Soap Queen used bubble wrap on her batch above to create a honeycomb texture on the surface. Get the tutorial here.
Paper prints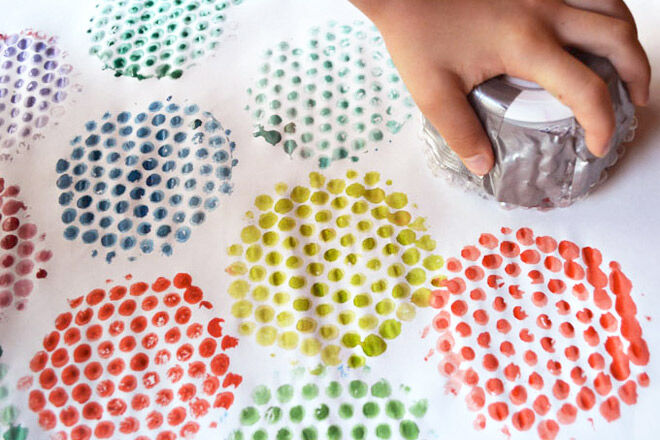 Art Bar Blog share their cute tutorial for paper printing. Cover the dining table with a large roll of paper and let the whole family get involved in some colourful crafting. Once dry, the paper can be used as personalised gift wrap or simply hang on the walls as homemade art.
Crazy plates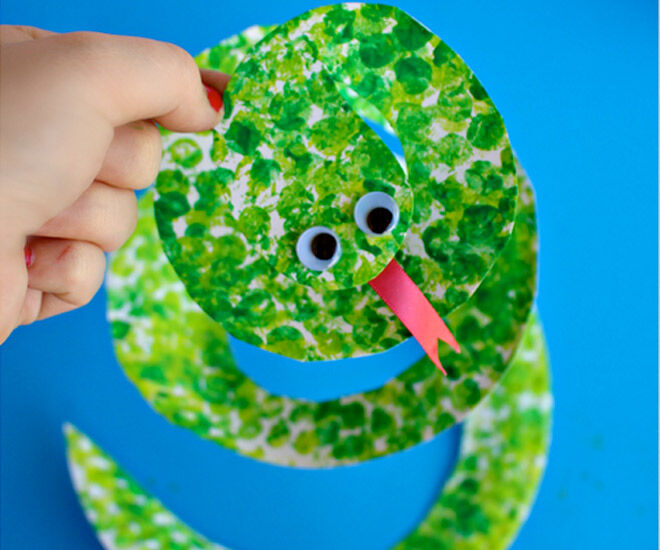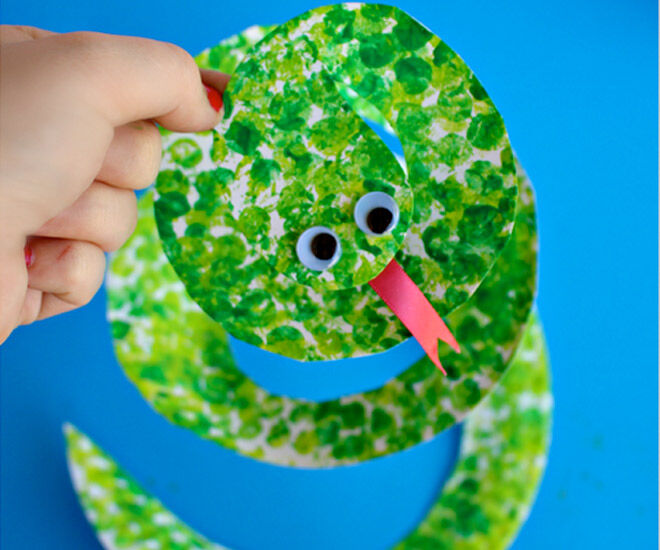 If you're looking for an afternoon activity for the kiddies, check out Crafty Morning and her crazy snake plates. To make, simply raid the craft drawer for a few essentials (rolling pin, scissors, googly eyes, ribbon, glue), get your bubble wrap ready and get rolling!
Chocolate moulding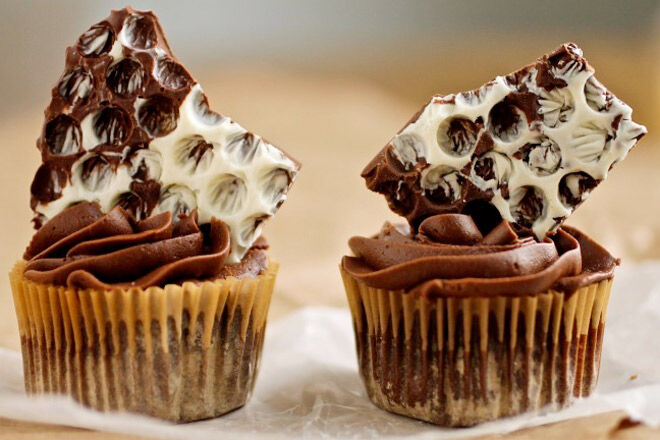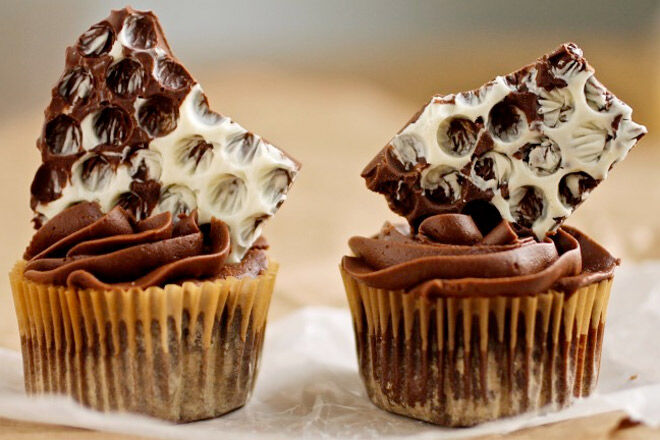 Yuuuummm! Use this tip from Life as a Strawberry to make your chocolatey cupcakes look even more delicious. For the marbled effect, simply melt dark and white chocolate in separate bowls and pour over bubble wrap, one after the other. Once cool, break into chunks and decorate to your heart's content.
DIY textiles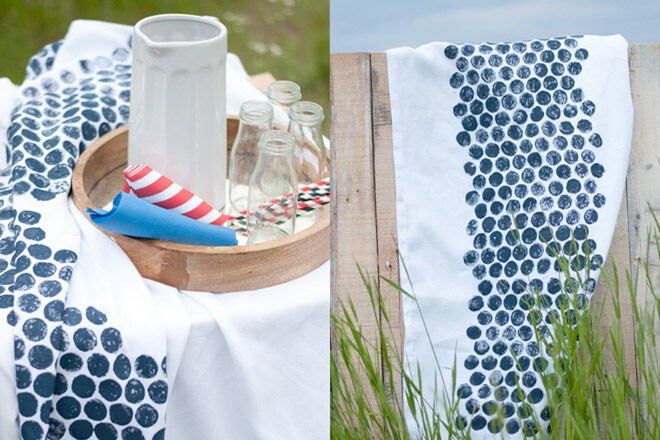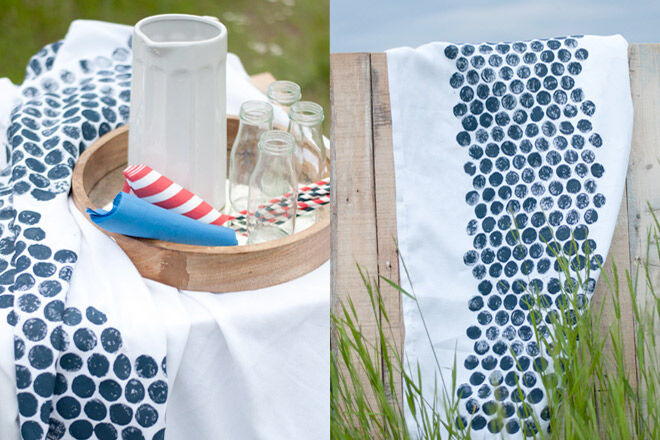 If there's a kid-free afternoon on the horizon and you want to get crafty with a few friends, try this tutorial from Design Mom. Change paint colours to suit your existing decor and mix between big and small dots. The idea can be adapted for matching napkins, tea towels and curtains too!
Travel games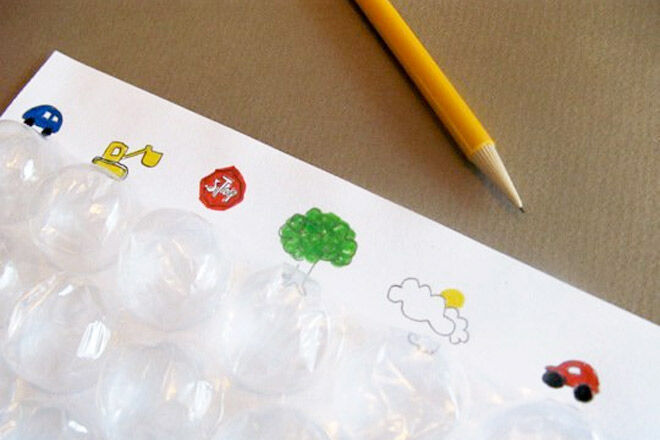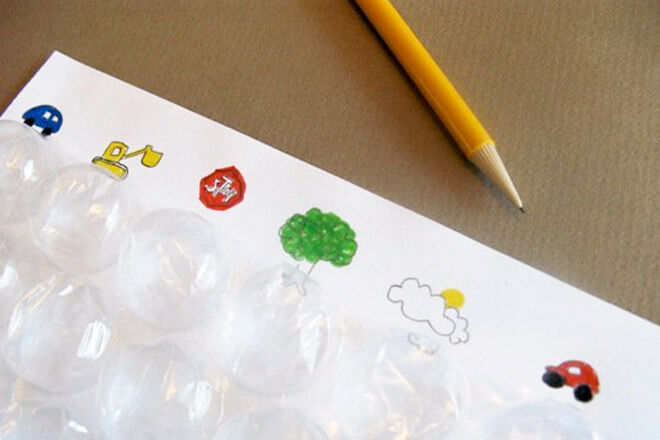 Long car journeys with the kids can be painful to say the least, but a fun travel game can make all the difference. Bubble wrap is the star of this easy tutorial from Apartment Therapy and beating back-seat boredom is the aim of the game.
Installation art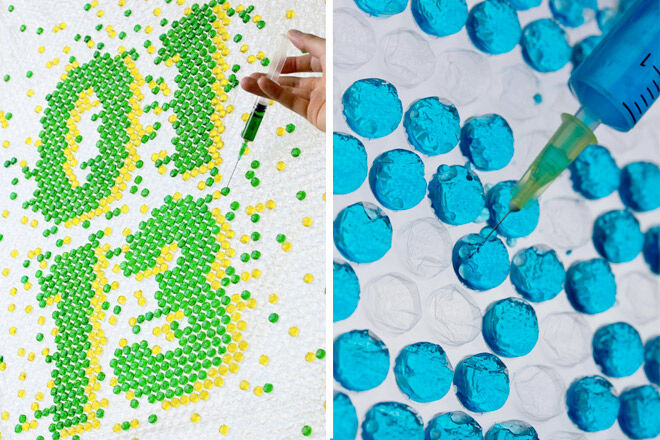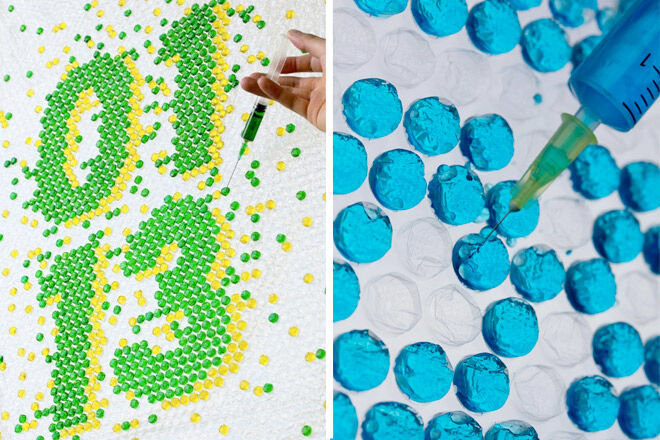 No one we know has the time to inject individual bubbles with coloured liquid, but these images from Tasty Neat look awesome all the same. Imagine creating the kids' initials or birth dates in those tiny pockets…now there's and idea…
Addictive App
Don't knock it until you've tried it; the Bubble Wrap app by Lima Sky is highly addictive and incredibly satisfying. With a rolling screen of 500 bubbles to pop, you'll be popping 'til you drop in no time!