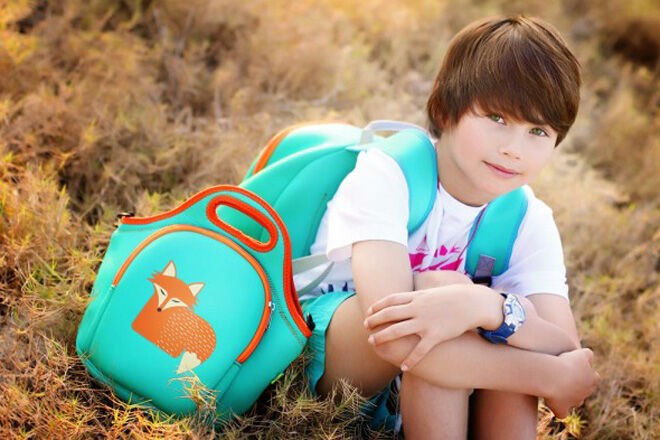 School holidays are the perfect time to get your mini scholars kitted out with an awesome new lunch kit. We've been checking out the best-insulated lunch boxes and bags, and have come up with some awesome yet practical options to help you keep your bright sparks' lunches cool and fresh.
1. PackIt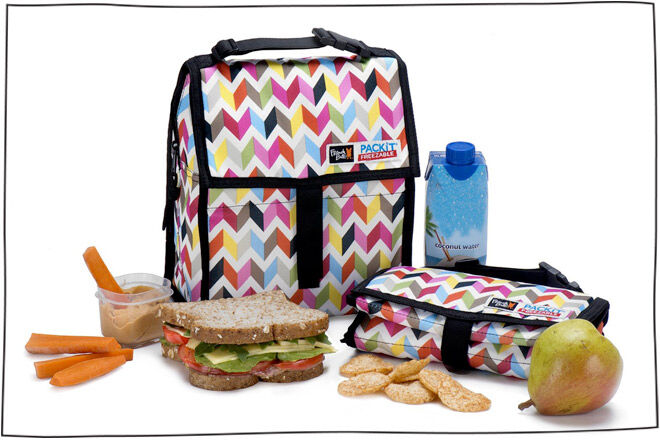 Colourful enough for a young one but trendy enough for tweens, the PackIt freezable lunch bags ($34.95) will suit the whole family. The ingenious design means no more messing with ice packs (hurrah!), as the soft sided bag folds into a flat position allowing it to fit snug in the freezer over night. In the morning simply unfold, pack and go! Brilliant!
2. Goodbyn insulated sleeves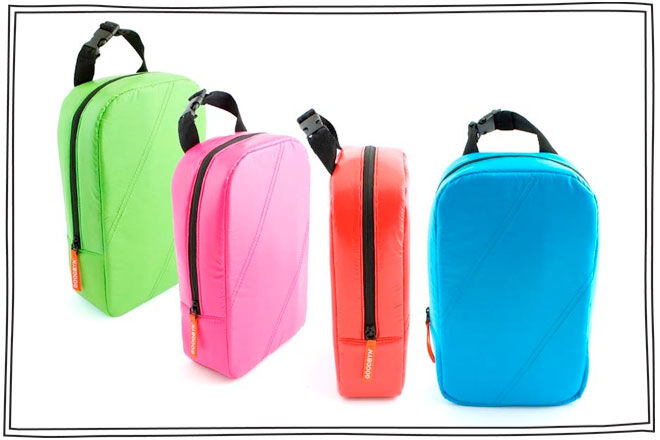 Brighten up your life with these fabulously colourful insulated lunch sleeves ($28.95) from Goodbyn. The range of slinky sleeves are designed to seamlessly hold your Goodbyn Hero or Bynto lunchbox in an upright position while keeping your yummy lunch cool. The clever addition of a detachable clip means the kiddies can simple clip lunch to their school bag before heading out the door. Ingenious!
3. Apple & Mint
Easy to clean, easy to freeze and bang on trend, the lunch bags from Apple & Mint ($32.95) are uber cool. The patented freezable cooling panel will keep your little one's lunch cool for up to eight hours, and there's a matching backpack and iPad case in each design too!
4. Bobble Art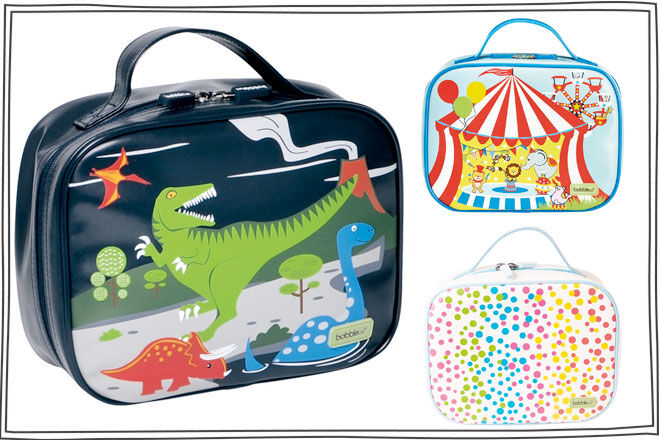 There's a reason why the Bobble Art ($24.95) range is so popular – the funky designs are timeless. We LOVE!
5. Bixbee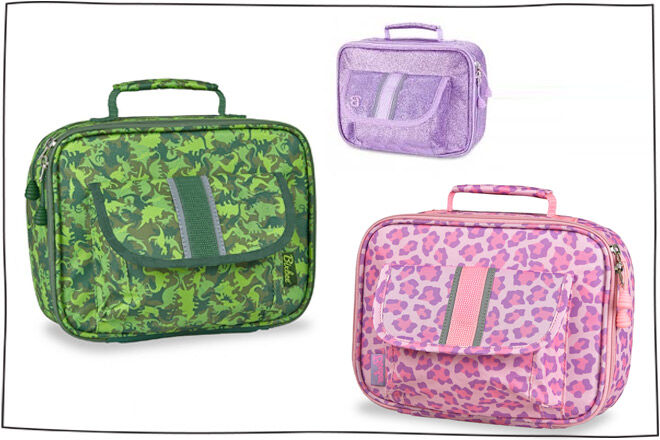 Go bold, go bright, go Bixbee ($35.95). Stay simple with the signature range or let your shining star bling all the way to school with the sparkalicious range.
6. Beatrix New York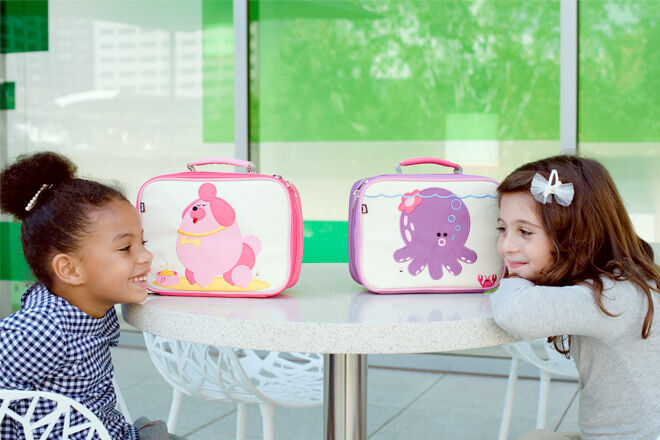 A lunch box from Beatrix New York ($39.95) is just perfect for the mini munchkins in your life.
7. Built NY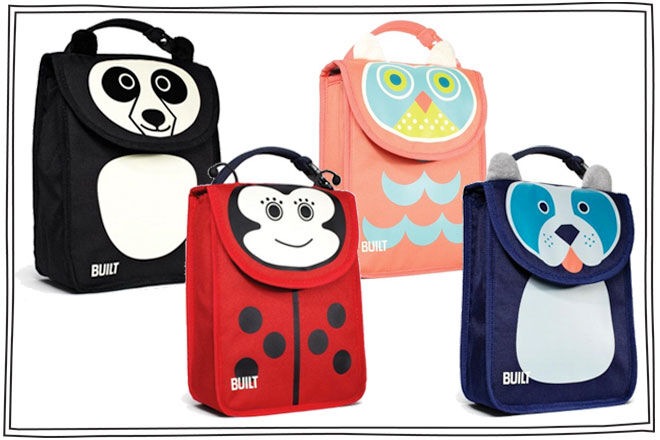 Did someone say adorable? Imagine your cherub carting a Built NY Apple Buddies lunch bag ($29.95) to and fro! Too Cute!
8. Crocodile Creek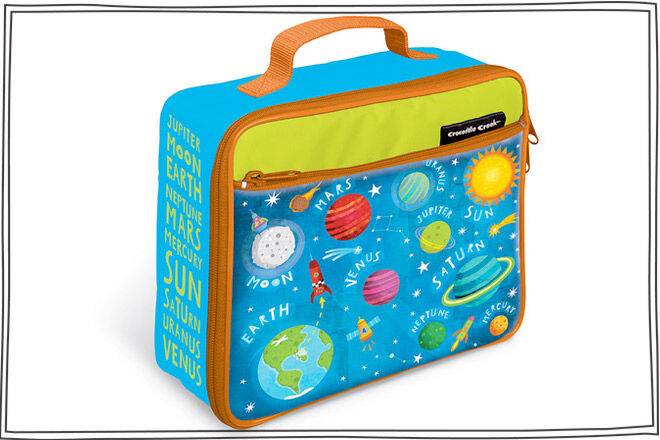 Brighten up the lunch break with a Crocodile Creek lunch box ($29.95).
9. Dabbawalla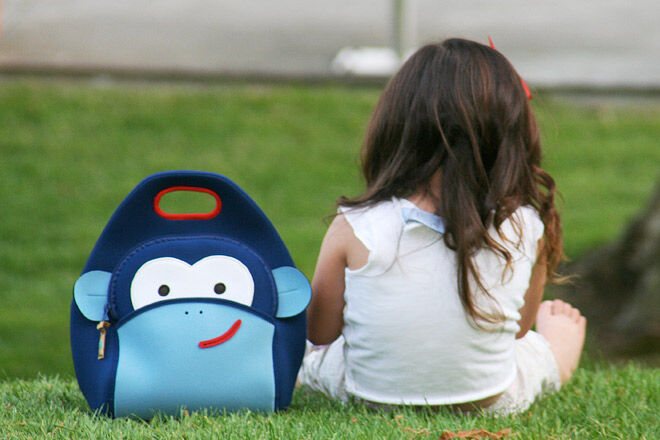 This is just one of the delightful designs available in the Dabbawalla range ($39.95). Take your pick from cheeky chimps for your mini monkey or soccer styles for your little sports nut.
10. Fridge-to-go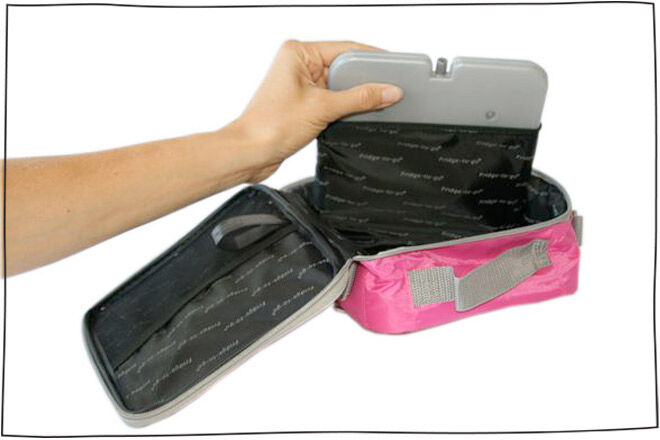 Being an organised mum is a breeze with the handy Fridge-to-go lunch bag (from $34.95). Place the removable panel in the freezer overnight and it's ready to roll in the morning! It will keep its contents chilled for up to eight hours.
11. Fuel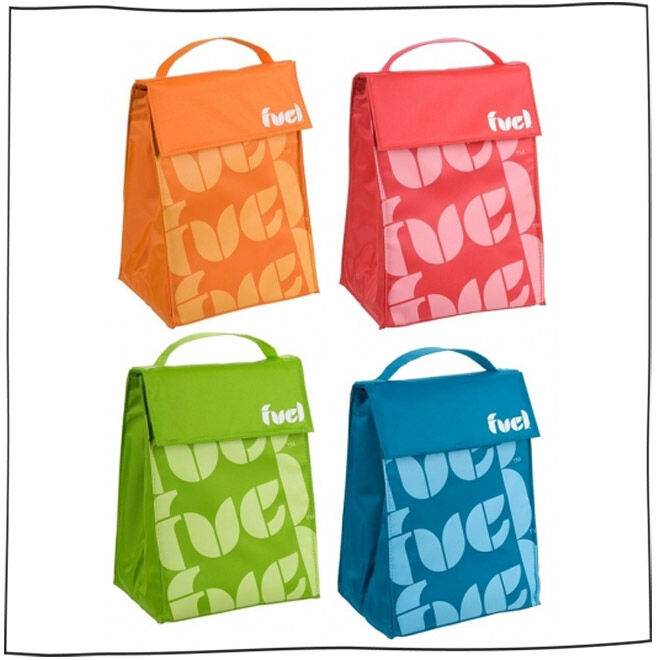 Fuel lunch bags (from $10.95) are simple, stylish and functional. What more do you need?
12. Giggle Me Pink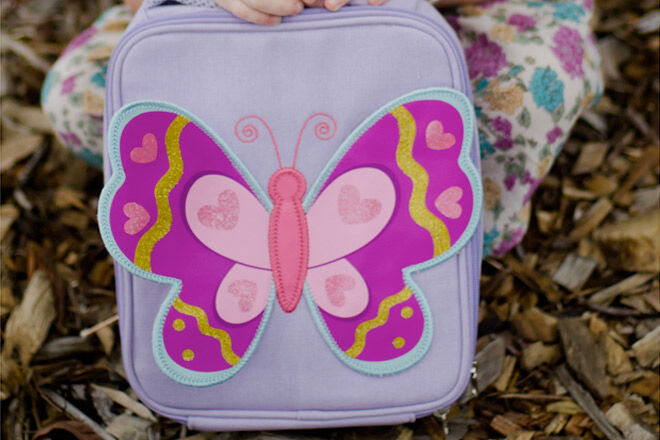 A special range from Giggle Me Pink for all the tiny princesses out there. Choose from four squeal-worthy styles ($24.95).
13. Gooie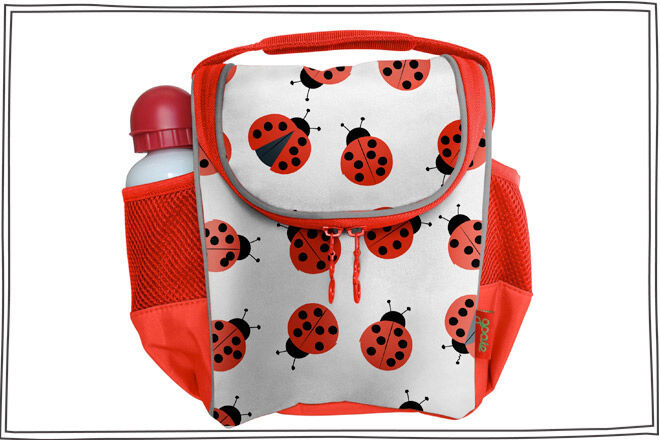 No more lost drink bottles with a Gooie lunch box ($34.99)… well maybe a few less anyway!
14. Itzy Ritzy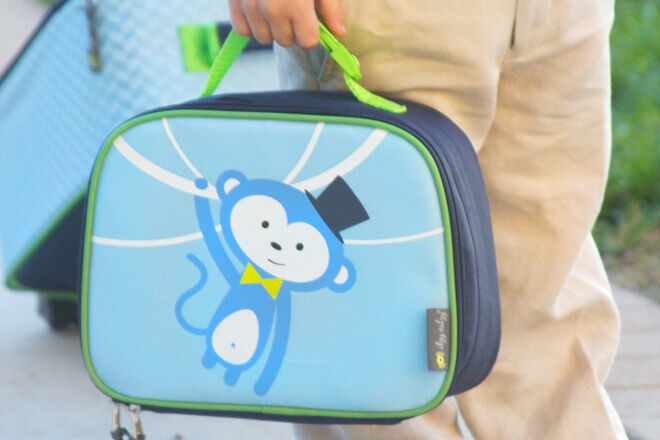 Lunch will be a good old monkey around session with the funkalicious Itzy Ritzy range ($18.95).
15. Jane Jenni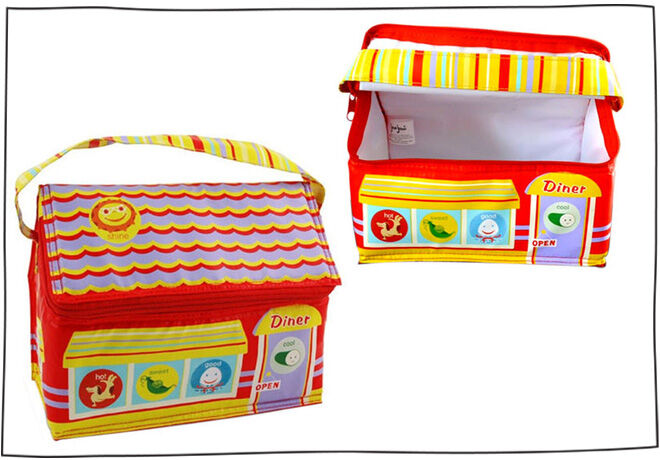 This cool diner design from Jane Jenni ($25.50) is definitely one for the retro mummas out there.
16. Jellybones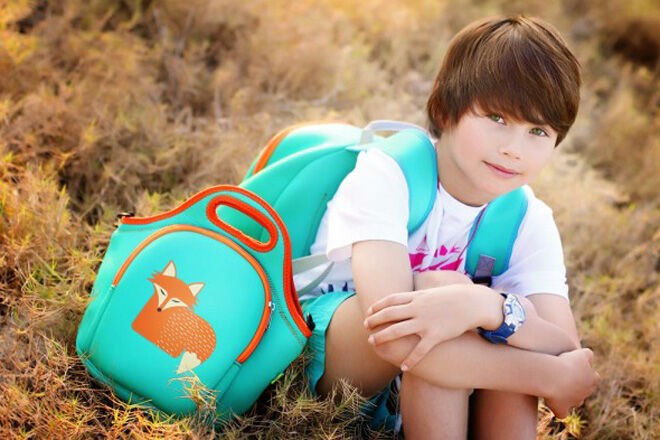 Lunch time is about to get a whole lot tastier with this super cool range from Jellybones ($27.95).
17. Jiggle & Giggle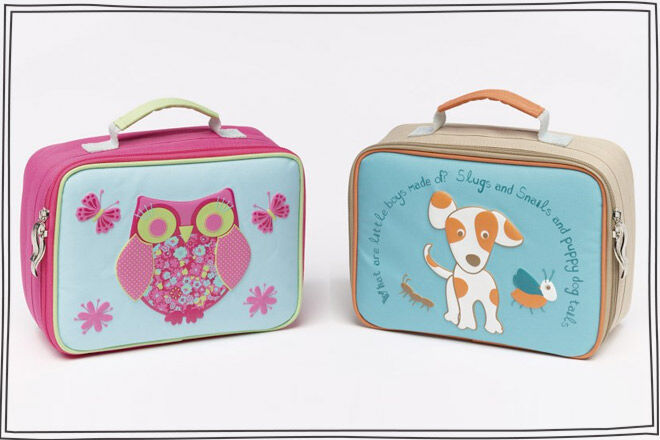 No sugar needed in these lunch boxes from Jiggle & Giggle ($24.95) – they are sweet enough just as they are!
18. Keep Leaf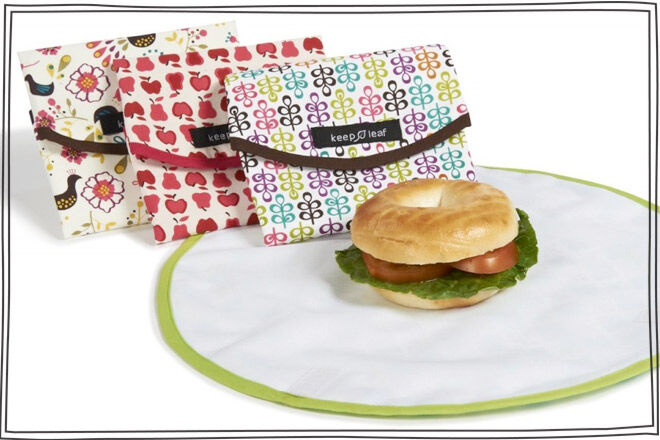 Too pretty for the kids to have all to themselves, the Keep Leaf range ($29.95) is a case of one for you, one for the kids.
19. Penny Scallan
The colourful range from Penny Scallan is bold, bright and durable ($29.95). What more do you need?
20. So Young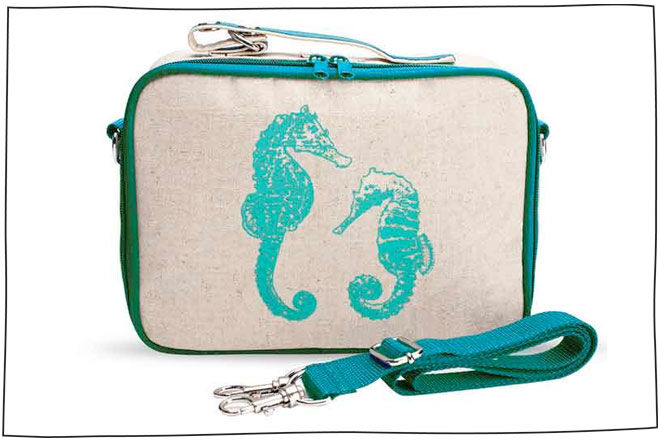 Vintage lovers beware – you'll be bowled over by these retro beauties from So Young ($34.95).
21. Stephen Joseph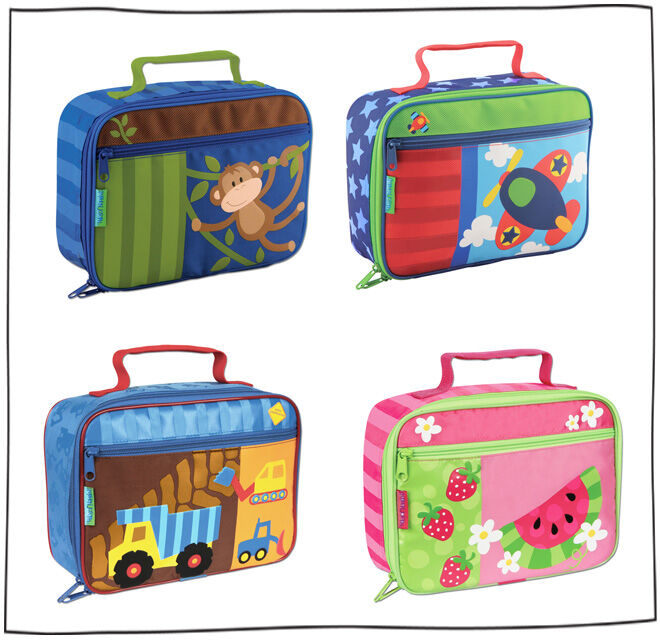 Your small fry will be the talk of the playground when the rest of the class sets their eyes on these gorgeous lunchboxes from Stephen Joseph ($29.95).
22. Tupperware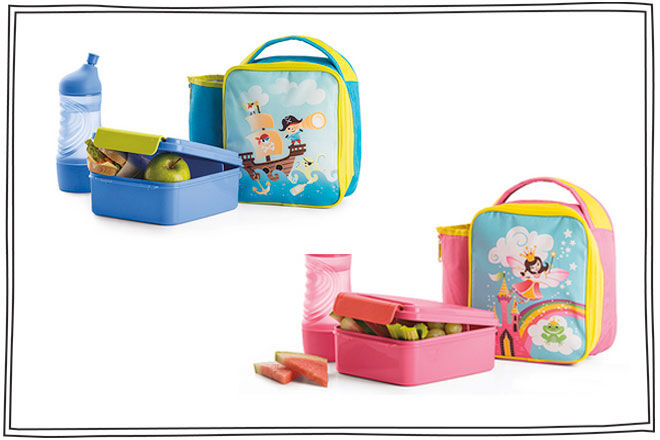 Tupperware is tried and tested to stand the test of time – just ask your grandmother. The Pirate Treasure set and Magical Fairy Princess set ($64 each) might seem pricey, but for that you get a lunchbox and sports bottle in a gorgeous insulated cooler bag.
23. Woddlers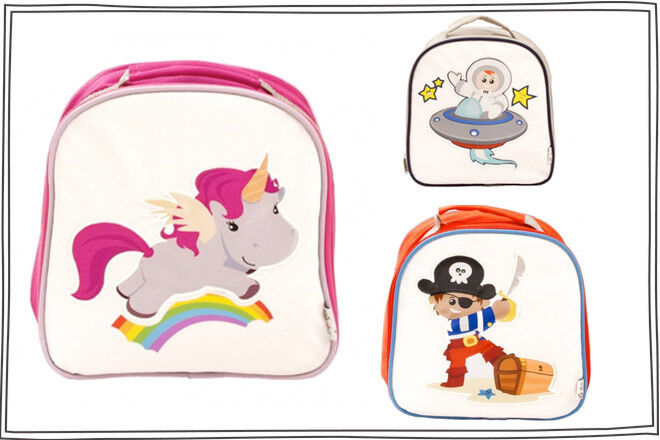 Let the wee ones be waddlin' to school with a Woddlers lunch box ($29.95)! (sorry – couldn't resist that one!)
24. SugarBooger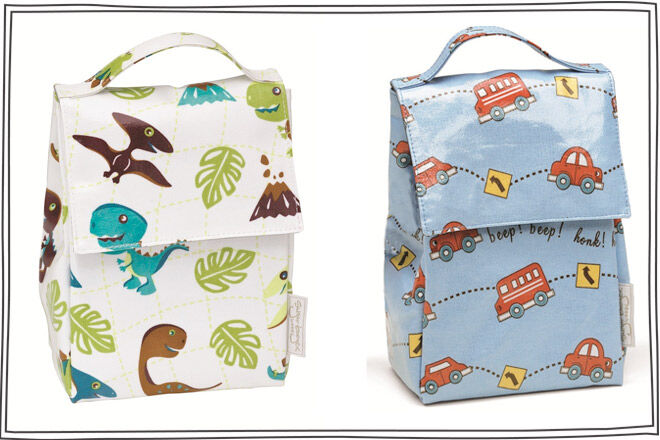 Reminiscent of a pair of vintage pj's, this range from SugarBooger ($29.95) looks old school but it's really so now.
25. Apple Park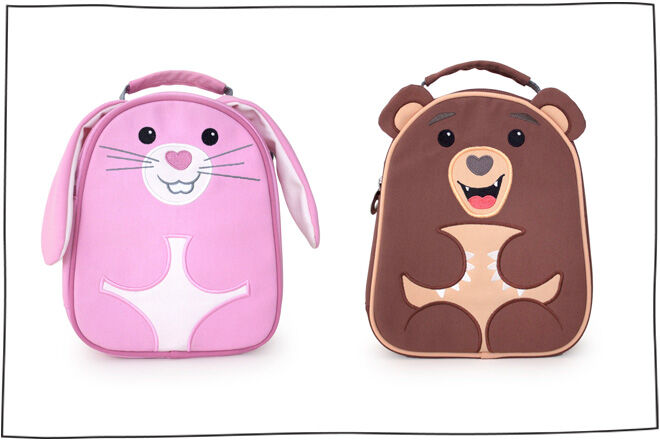 Apple Park is making sure your precious ones always have a buddy to share their lunch with ($39.95).
26. Go Green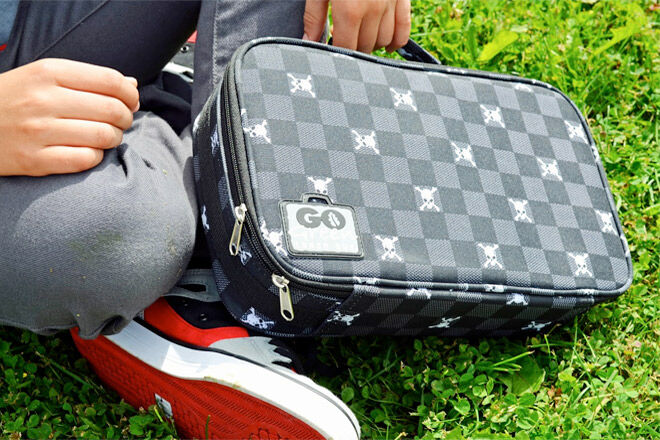 The lunch box set from Go Green ($59.95) has got a stack of fantastic features; a five-compartment food container, an insulated fabric carrier and a drinks bottle for your child's favorite drink. Not only that, but the guys at Go Green have gone the extra mile and added a whiteboard to the carry case! Now you can send your favourite people off to school with a message of love (or a reminder to eat their salad!).
27. Tyrell Katz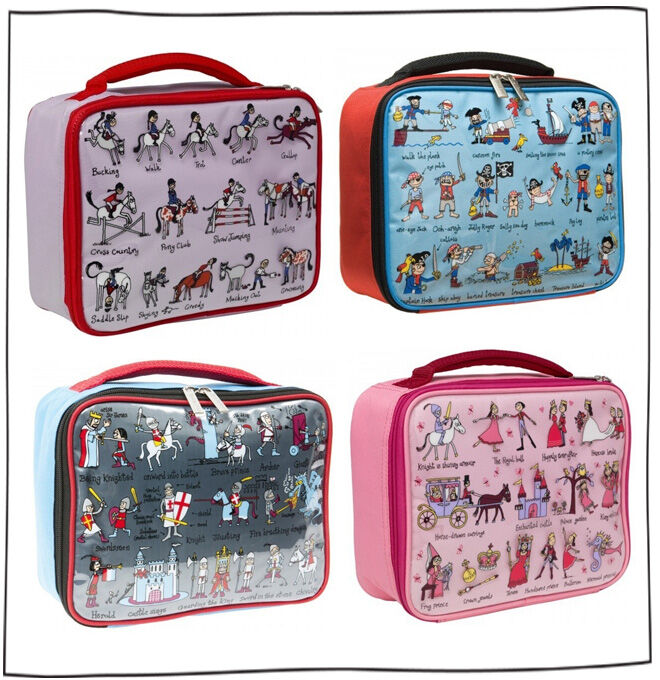 Send your daydreamers into a world of fairytales and adventure with these oh-so-dreamy lunch boxes from Tyrell Katz ($29.95).
28. Skip Hop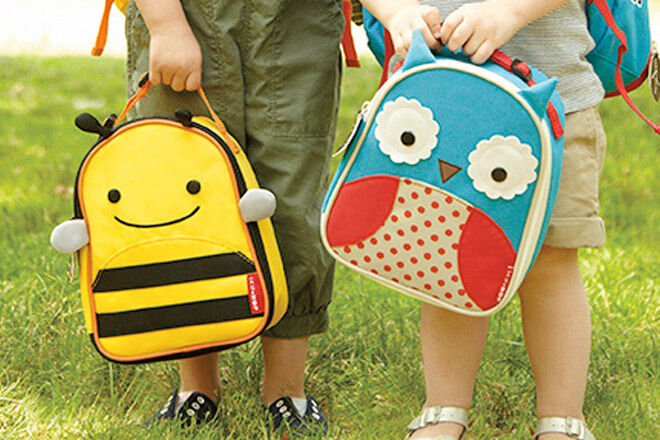 There'll be a friendly face at the lunch table, thanks to Skip Hop Zoo Lunchies ($19.95)