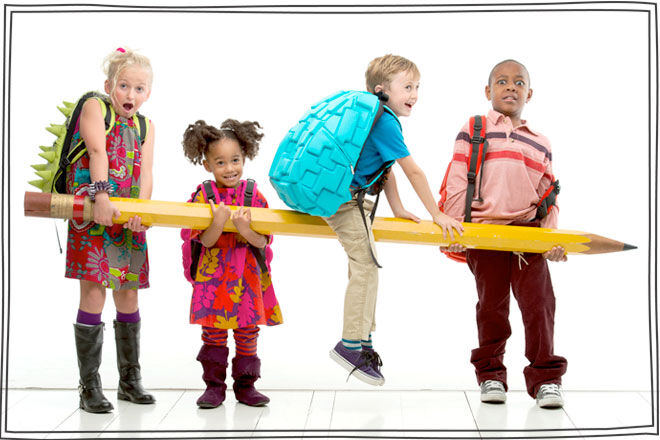 Updated January 2019
A new school year is about to start, and we've got your back. Whether your kid needs an upgrade from last year's lunch-stained school bag, or your teeny toddler needs their very first kinder carry-all, here are 24 awesome back to school backpacks for stowing their stuff!
Sunnylife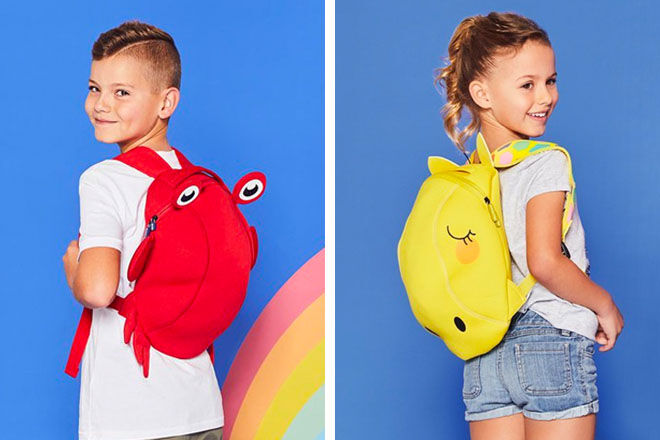 Sunnylife Neoprene Backpack ($34.95): Water, UV and weather-resistant, these quirky and fun bags are highly durable for all manner of outdoor activities.

---
Bobble Art


Bobble Art Backpacks (from $39.95): Quality backpacks that are made to last, choose from a range of brightly coloured themes and pair with the matching lunch box and drink bottle for the perfect set.

---
Petit Collage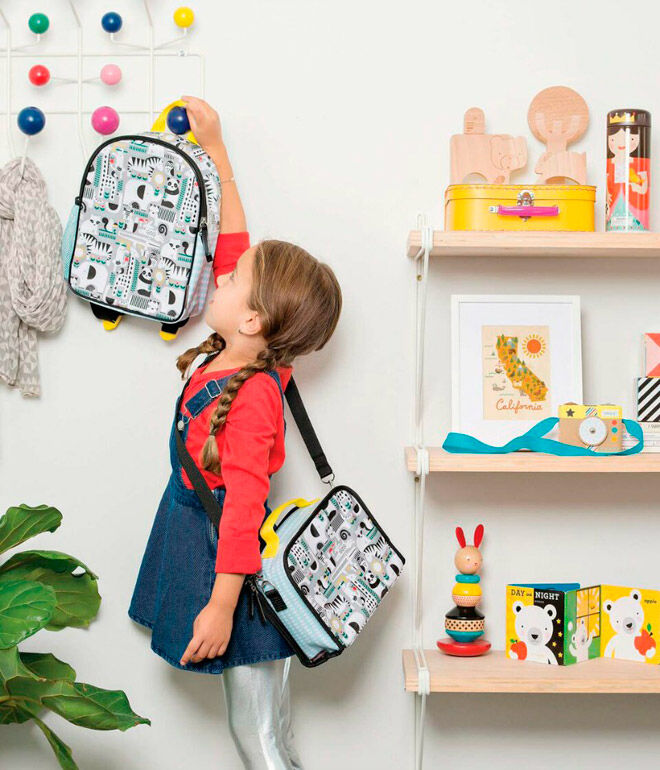 Petit Collage Eco-Friendly Toddler Backpacks ($59.95): These uber stylish backpacks are all about nature, with animals, woodland, dinos, sharks and butterflies printed on 100% cotton canvas.

---
Seed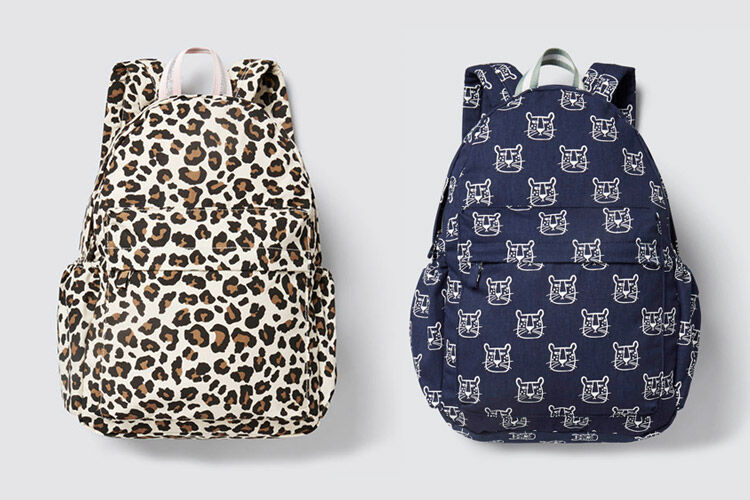 Seed Heritage Backpacks ($39.95): Backpacks for little trendsetters these gorgeous backpacks will turn heads in the playground with their fierce patterns.

---
Cotton On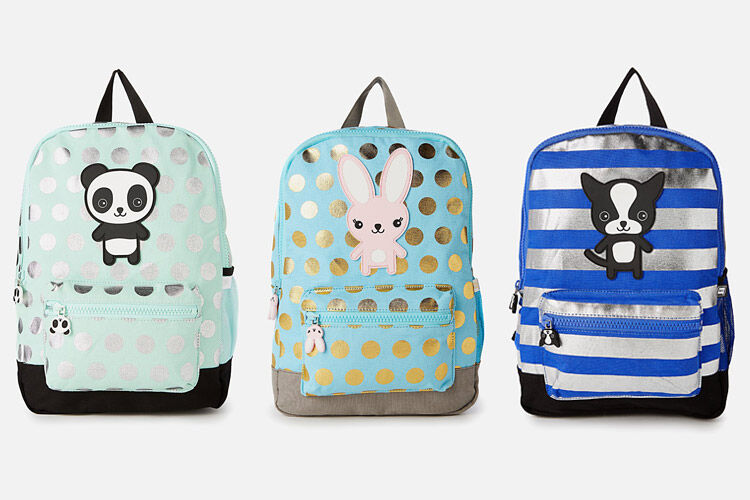 Cotton On Canvas Bags ($34.99): Adorable backpacks with friendly characters and metallic patterns are sure to delight. Plus plenty of pockets to store everything they need.

---
Pottery Barn Kids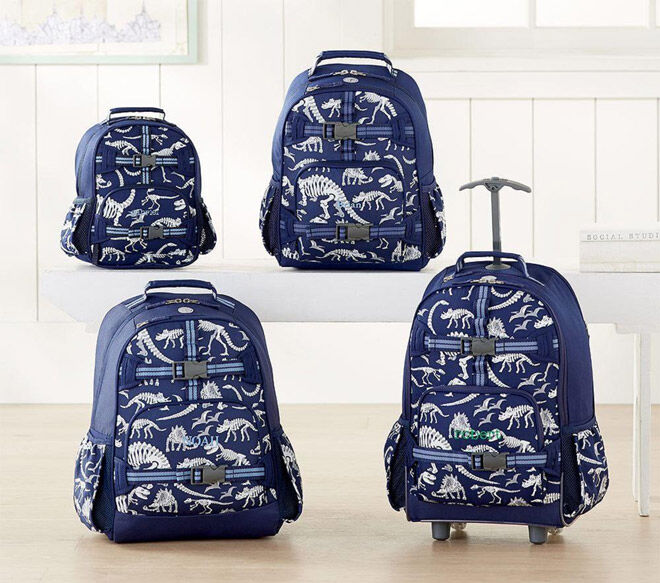 Glow-in-the-Dark Backpack (from $54.00): What could be cooler than a dino backpack? One that glows in the dark! These durable, functional backpacks can also be personalised. Rawsome!

---
Stephen Joseph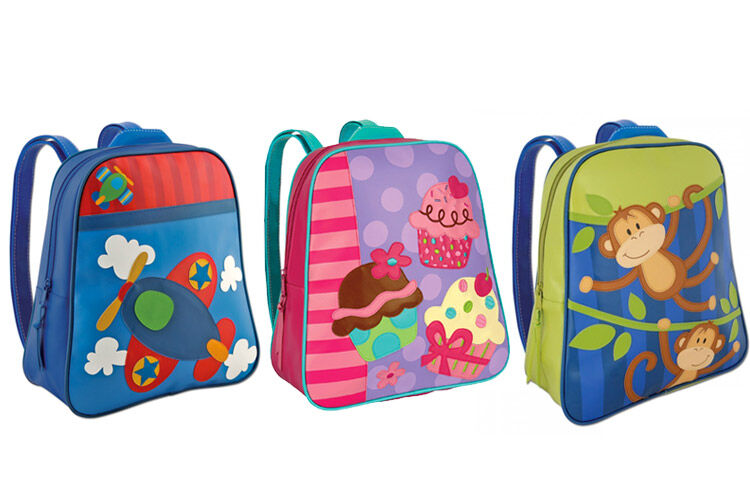 Stephen Joseph Go Go Backpacks (from $37.95): These vibrant backpacks are made from high-quality PVC vinyl for durability and easy-to-clean practicality.

---
Skip Hop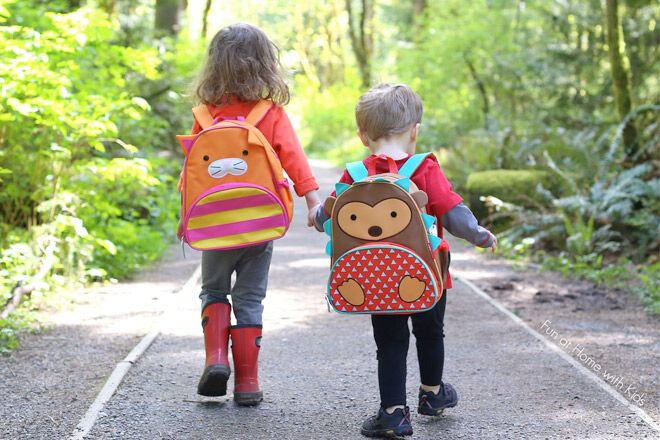 Skip Hop Zoo Backpack collection ($34.95): The simple designs featured in the Zoo collection is what makes them so adorable. Or is those little ears poking out?

---
Mibo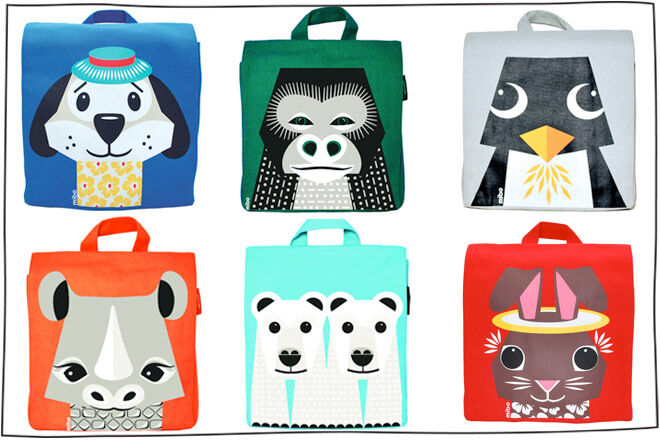 Mibo Kids Backpacks ($55.00): If woodland creatures and zany zoo animals are your things, then this range is just for you.

---
Hippo Blue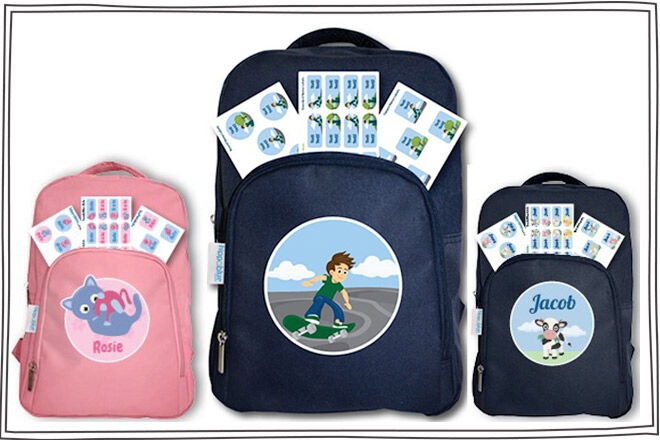 Hippo Blue medium backpacks ($45.00): The practical bags come in pink or blue and can be personalised by images, colours, fonts and texts.

---
Apple and Mint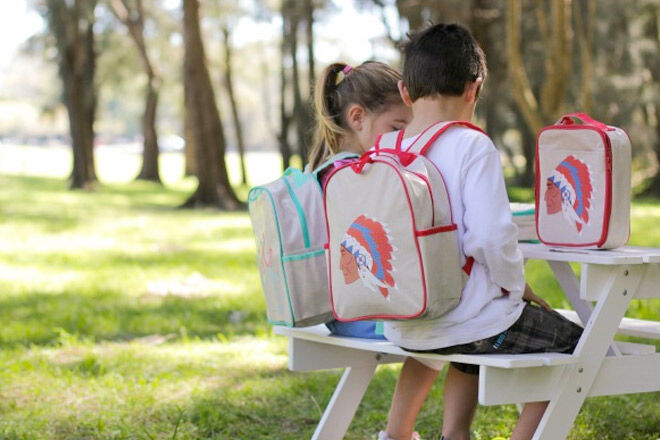 Apple & Mint Kid Backpack ($44.95): Understated charm. Relying on bright accents and feature images in soft tones and pastels, Apple and Mint's backpack range features classic elegance with a modern touch.

---
Penny Scallan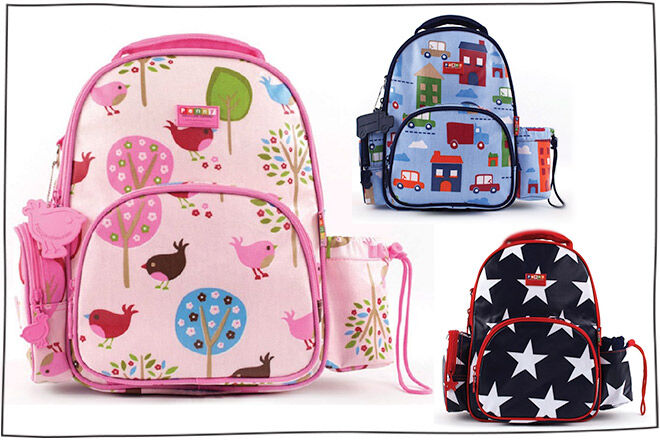 Penny Scallan Backpacks (from $49.95): With two front pockets, a small zippered pocket on the side and a drink bottle holder, these backpacks ensure there is a place for everything, and everything will be its place.

---
LittleLife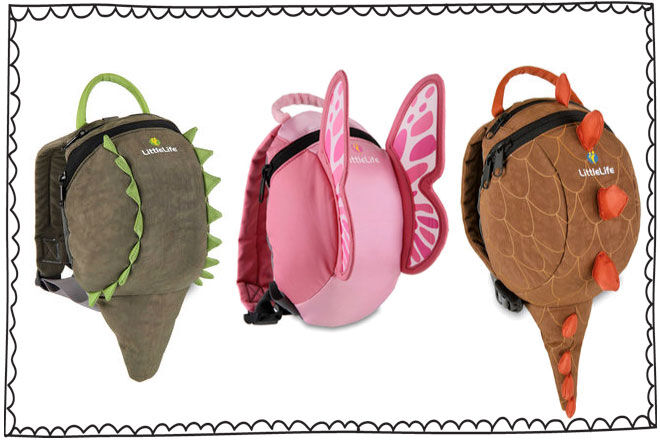 LittleLife Toddler Animal Daysack ($36.29): For the child with a spirit animal, these daysacks allow them to show their allegiance by wearing wings, fins or spikes. And if that wasn't cute enough, the water-resistant hood means your child can complete the transformation from school kid to seahorse, toddler to turtle.

---
Identity Direct

Identity Direct personalised backpacks (from $32.99): Build-a-bag for your little one – add their name and choose from a fun range of colours and graphics to totally customise their bag!

---
Crumpler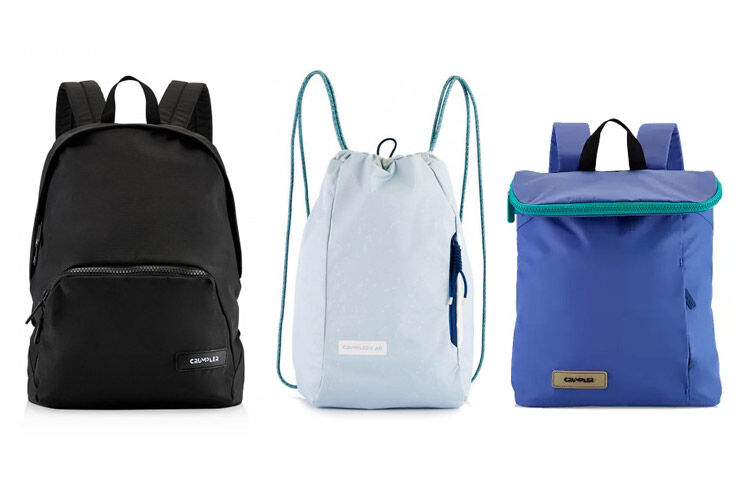 Crumpler Kids bag range (from $49.00): Bags for the most enthusiastic, adventurous and energetic little ones, Crumpler offer a kids' range for the mini-me who wants a bag just like Mummy or Daddy.

---
Cuties and Pals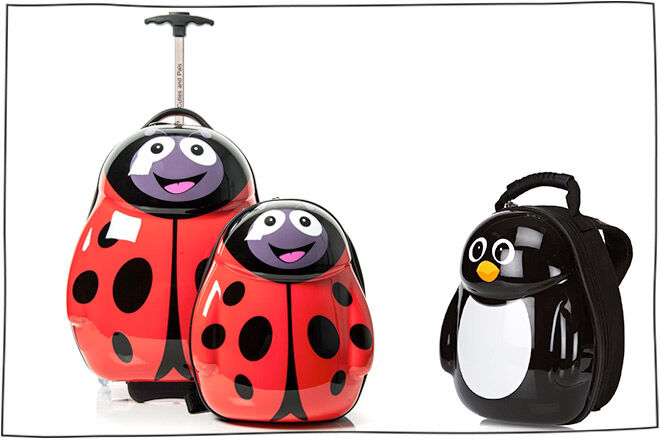 Cuties and Pals Hard Shell Backpack ($34.99): Perfect for rough and tumble kids. Made from a light but durable ABS/polycarbonate mix, the hard shell protect precious belongings inside but is still lightweight enough to be carried around.

---
Beatrix NY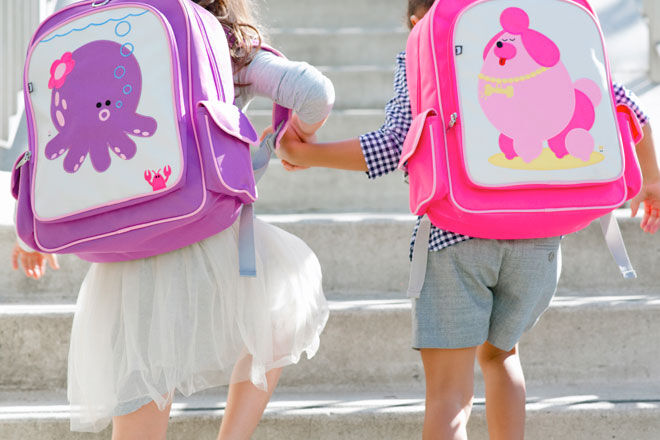 Beatrix NY Backpacks (from $49.95): A quirky spin on classic animal favourites. Chubby gorillas, grumpy owls, bemused ladybugs and terrified dinosaurs all make up a mirthful menagerie you will want by your side.

---
Spirited Mama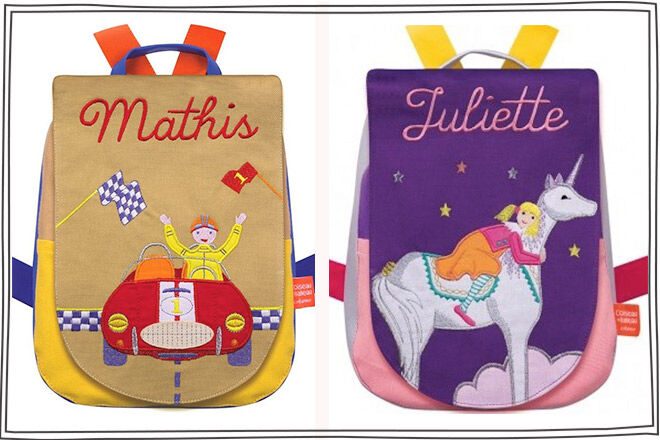 Spirited Mama fairytale-themed backpacks ($59.95): Whimsical, fairytale-themed backpacks from France, personalised with the moniker of your petit enfant.

---
Bixbee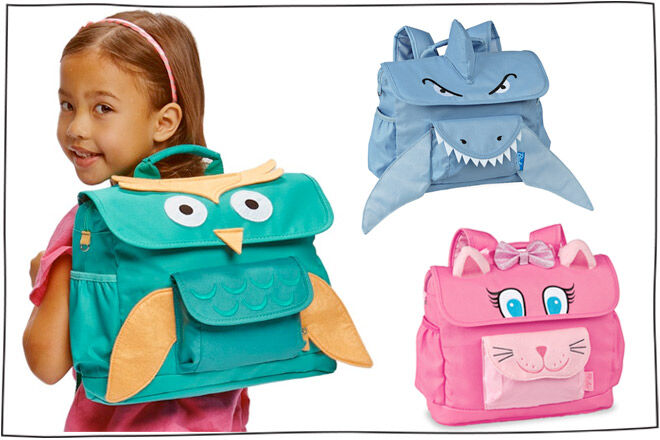 BixBee Animal Backpacks (from $53.30): We can't get enough of these animal backpacks. Available in six adorable designs, the kids will love heading to school with their new feline or feathered friend in tow!

---
Spatz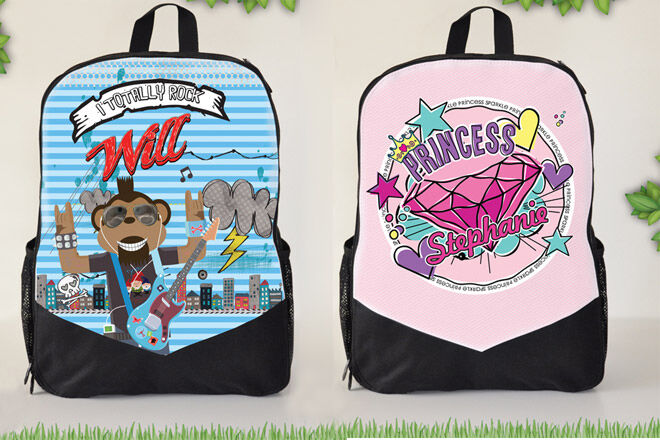 Spatz personalised kids' backpacks ($39.95): Street sensibility and a frenetic, modern style that won't be tamed.

---
Woddlers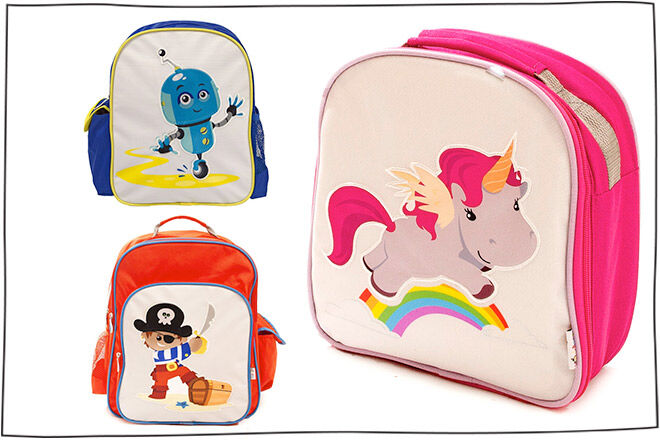 Woddlers backpacks (from $39.95): Let their imaginations run wild with this exciting range. Just the right size for a snack and a blanky, it's the mini-backpack for the toddler on the go.

---
Madpax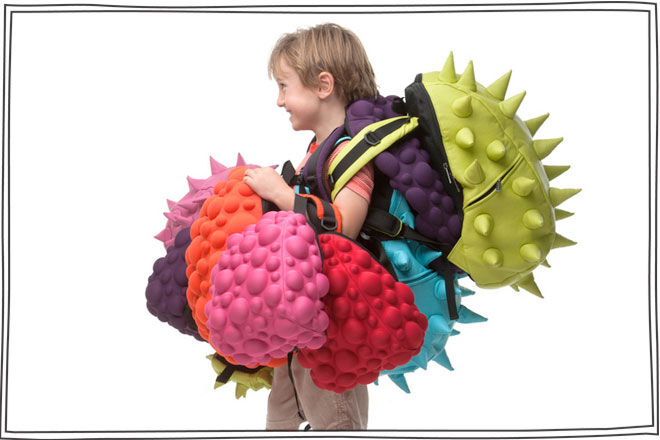 Madpax backpacks (from $80): Put simply, Madpax backpacks are slightly bonkers, and we love them. Featuring giant spikes, big bubbles and 3D geometric shapes, Madpax backpacks are for kids who like to stand out in a crowd.

---
Tinyme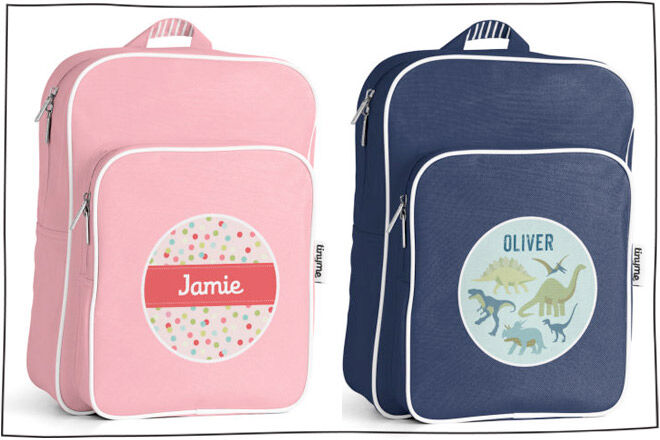 TinyMe Backpacks ($50.00): Taking personalising to a whole new level. You can pick your favourite colour, design and your child's name to go onto a bag. Or you can recreate your gorgeous bub in cartoon form and use that too!

---
Dabawalla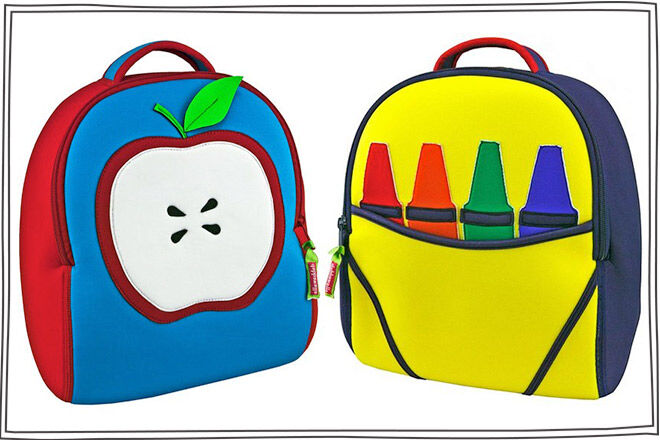 Dabawalla backpack range ($44.95): If you're looking for something gender neutral Dabawalla is for you! Lots of wonderful reds, blues and greens with different designs from crayons to ladybugs to penguins.

---
Stuck On You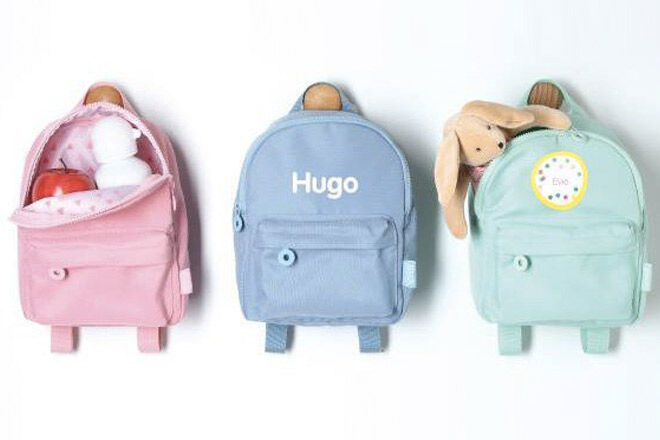 Stuck on You backpacks (from $29.95): Want something unique? Design your own backpack! Select what colour bag you would like, add your child's name, and even pick a feature image. You'll never forget which bag is your little one's again!

---
Giggle Me Pink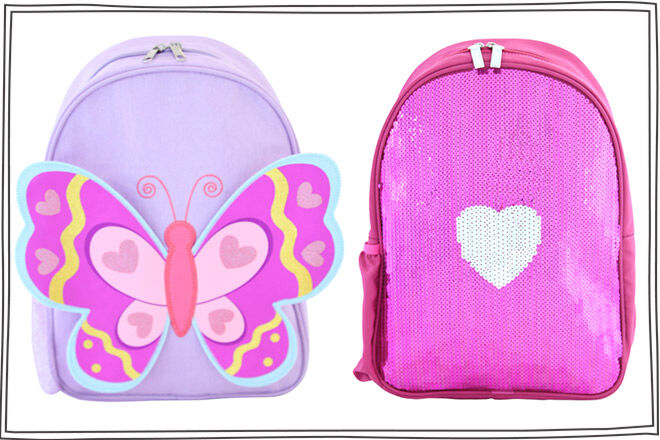 Giggle Me Pink backpacks ($29.95): This is definitely one for the girlie girls! Giggle Me Pink offer a range of backpacks for every pink-loving princess making their way to school. Pick from serious sequins or a beautiful butterfly.

---
Iddy Biddy Boo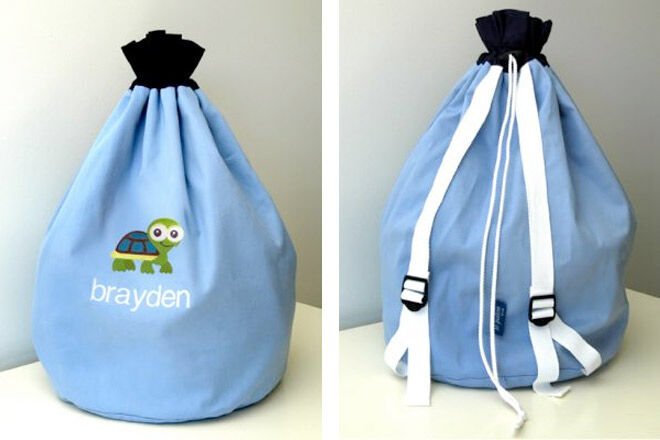 Iddy Biddy Boo's kids backpacks by Jo Paton Textiles ($46.50): A simple and slouchy alternative to the traditional backpack. Each one is finished with an embroidered design and name, and is available in more than 45 colour combinations.

---
Uanyi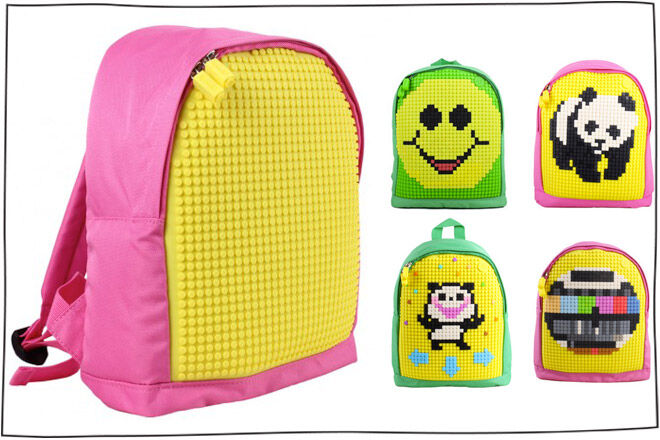 Uanyi Junior Backpack ($59.00): Be your own backpack designer with the Uanyi patented silicone Junior Backpack. You can create your own pixellated masterpiece by placing the 155 colour pixels in whatever design you desire.

---
Yay Me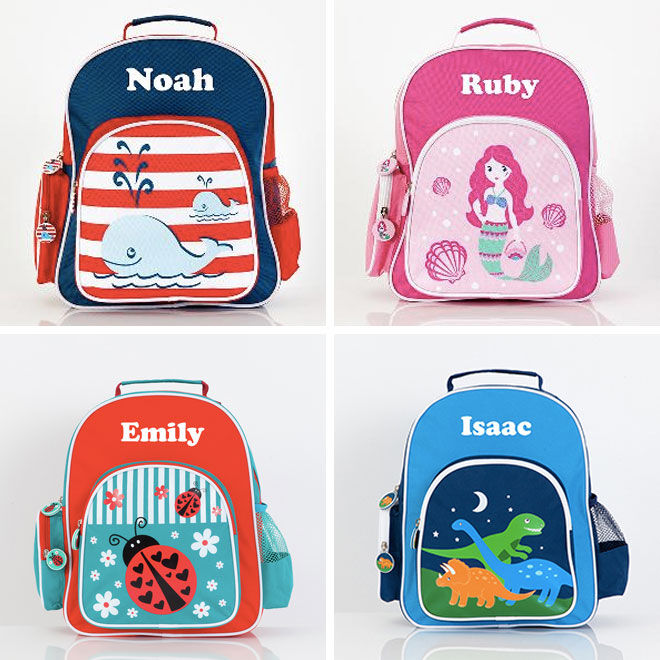 Yay Me personalised backpacks ($45): Yay and double yay, for personalised preschool backpacks! Whales, mermaids, ladybirds and dinosaurs oh my.

---
Read next …
For more back-to-school or kindy products or tips and tricks, why not check out these articles next: