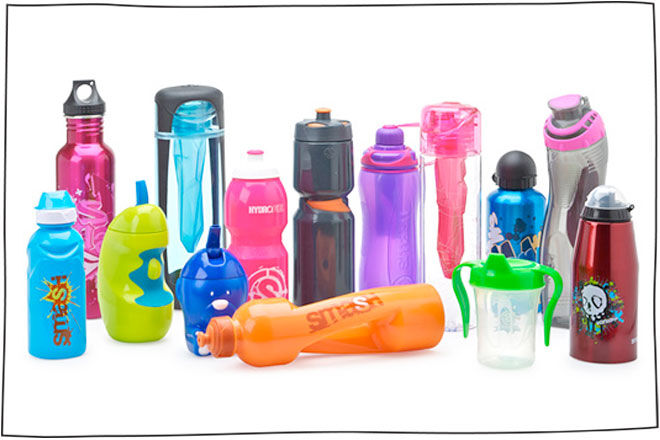 There is nothing worse than putting your hand into your bag to find the drink bottle has leaked and everything is wet. Usually it is a slow leak so you don't realise until the end of the day when there's a small puddle at the bottom of your bag. Mums know that all drink bottles are not created equal, and when you find a good one it's like discovering gold!
We asked the awesome Mum's Grapevine Facebook community for their tried and tested water bottles – and here are the top 5 no leak drink bottles as voted for by you!
Contigo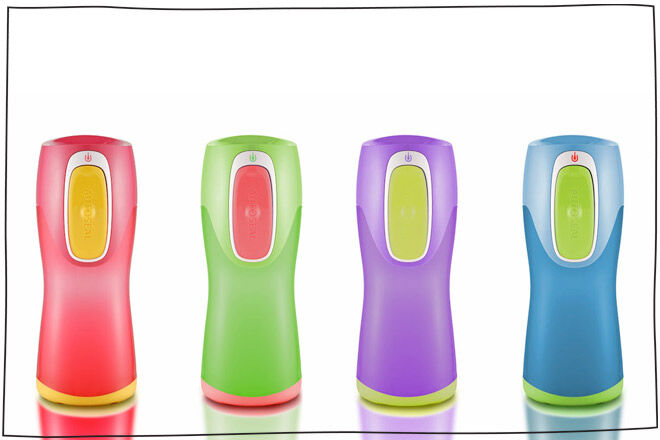 The Contigo AUTOSEAL Kids Cup ($12.95) is by far the most recommended drink bottles. With auto-seal technology, these drink bottles automatically close when not in use. 100% BPA free, Phthalate and PVC-free, they are completely safe for the kids to use. They come in a range of cute colours for style conscious kids too!
"If the kids are drinking from them and they slip out of their hands, no spill! Truly! Honestly! When you drink from them you hold a button in. As soon as you release the button it shuts off. Amazing." – Serena Flavell
Tupperware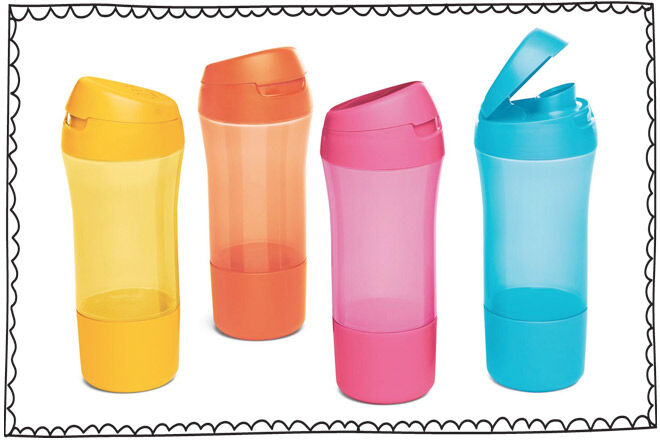 Mums love Tupperware and the Kids Fast Quench ($26) is no exception. With a liquid-tight cover, these drink bottles will not leak. There's even a removable base compartment to keep your knick-knacks handy! Add in Tupperware's lifetime guarantee and these are a great investment.
"Tupperware! They are great for not leaking." – Danielle Lisa Gobble
Thermos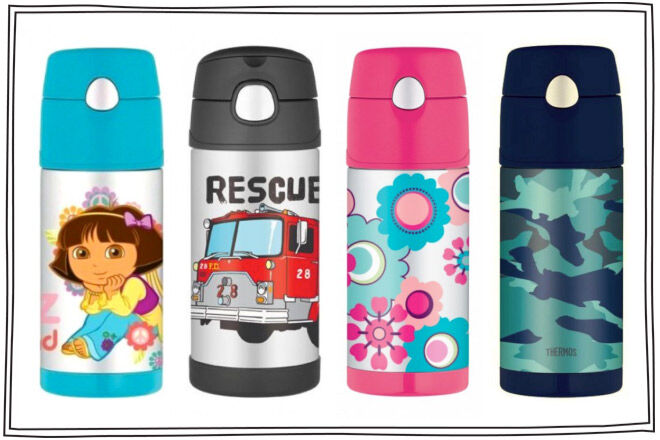 The Thermos Funtainer Drink Bottle (from $19.95) rates highly with our readers. It's BPA, PVC and Phthalate free, keeps drinks cool for 12 hours, and as long as the lid is in place, it should keep you high and dry!
"I loooooove my thermos water bottle! Bought one for my boys too to stop the leaking bottle in the school bag." – Kate Sinclair
CamelBak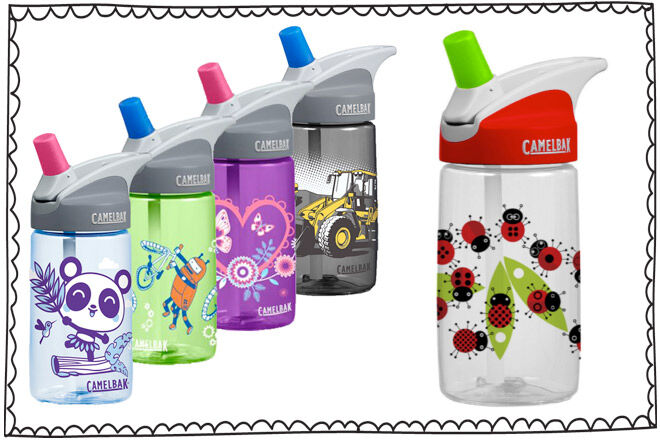 Camelbak Kids Eddy Bottle Tritan ($19.95) is a durable bottle made for active kids! They are BPA free, easy to use and can be thrown in the dishwasher when the kids are done.
"Camelbak!! I swear by them!! My friend has used them for a few years and I have just started!!" – Fiona Hennessy
Kathmandu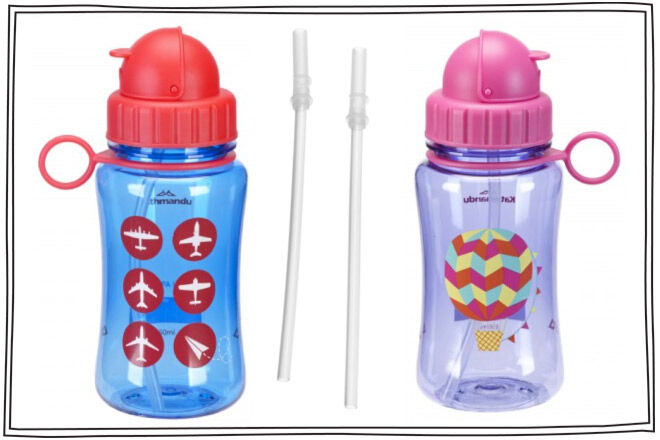 Kathmandu Drink Bottle ($19.98) is not only leak proof, but shatter resistant too. It is BPA free and comes with two replacement straws – so if you have a kid that likes to chew on the straw, you can replace it without replacing the bottle!
"Kathmandu are brilliant. Have thrown all others out since finding them!" – Fiona Hall
READ MORE:
• 37 drink bottles to keep the kids cool at school
• 28 insulated lunch boxes to keep food fresh
 Join the conversation…
What's the one drink bottle that has never leaked in your bag that you swear by? Let us know – or check out what 170,000 other mums have to say on our Facebook page: