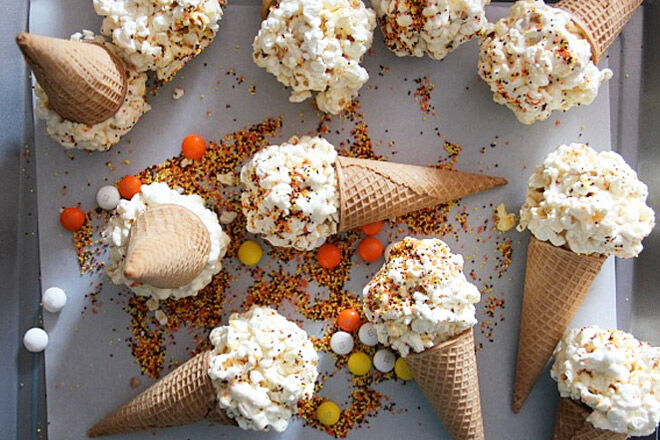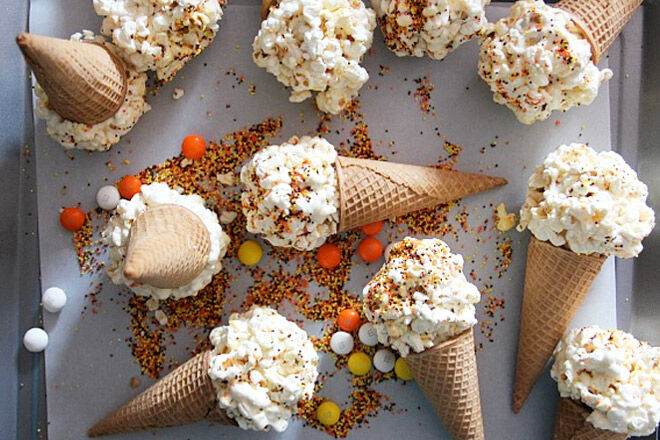 Oh yes… it's finally here, National Popcorn Day has arrived! A day dedicated to the salty-sweet snack that turns us all into munching maniacs. Now in case you've been caught a little off guard, we've dived into a world of deliciousness to dish out some drool-worthy recipes just for you.
Here are our top 8 popcorn treats for you to rustle up at home.
Lemon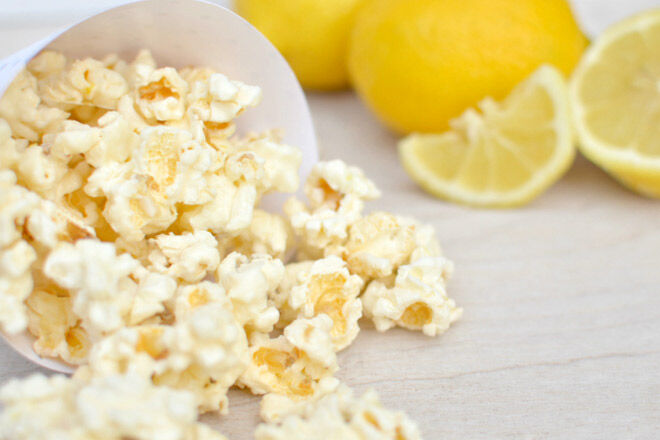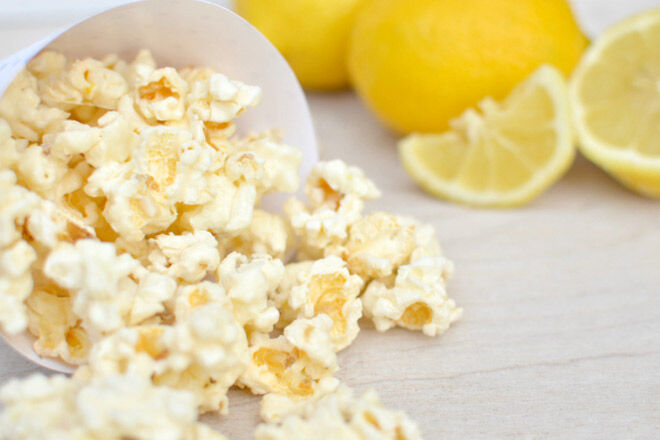 We're starting off with a zesty little number from Our Thrifty Ideas. It's a lovely lemony snack that will tick all the boxes this summer.
Cookies and cream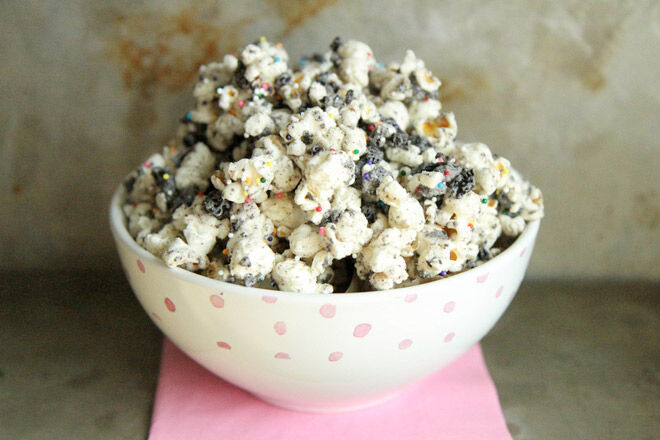 Take three of your favourite things; cookies, popcorn and cream, then mix them all together to form this messy bowl of 'get in my belly'! Not sure if we should tell the kids about this or keep it to ourselves? We have Heather Christo to thank for this one.
Ice cream cones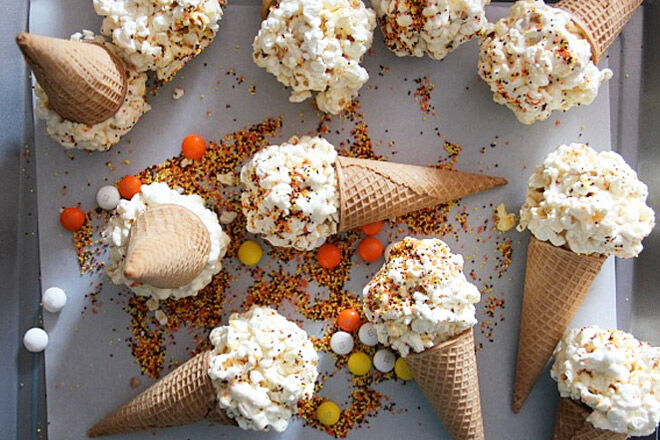 We love these 'ice cream cones' from Cookies and Cups! Melted butter and marshmallows cover the popped corn to make the 'soft serve' ball before you get creative with the sprinkles. This is a great idea for kid's parties.
Caramel marshmallow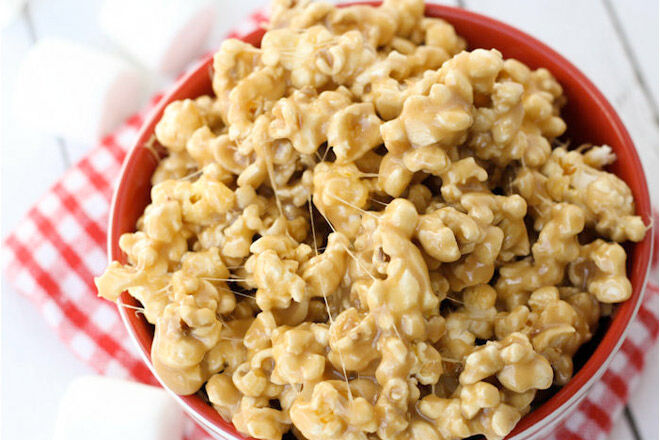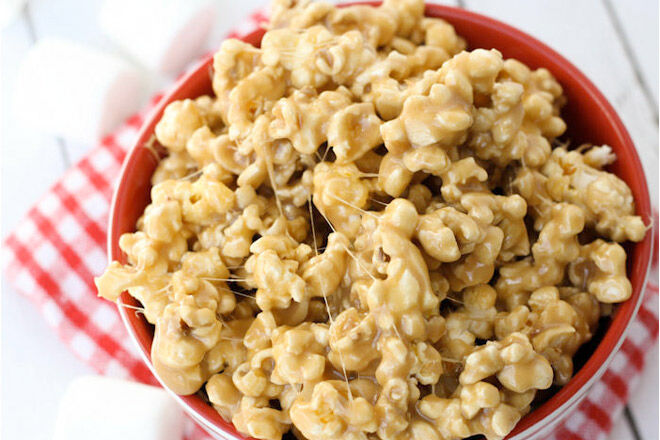 This gooey batch from Lil' Luna looks like you'd get stuck with the lot if you tried to pick up just one piece. Oh well… no complaints here! Did we mention it's caramel and marshmallow?
Mint chocolate slice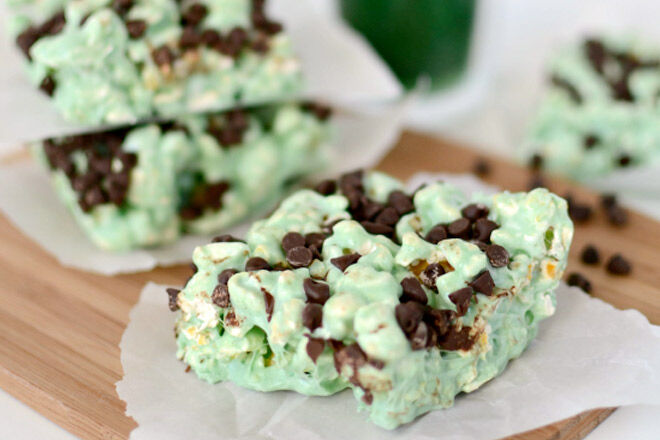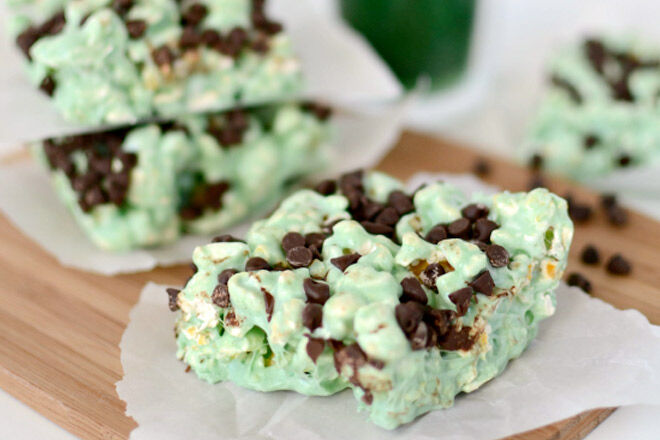 Crazy for Crust proves that popcorn doesn't have to be in a bag, in a ball or even in a bowl with her heavenly mint chocolate popcorn slice. We think the family could demolish this in seconds!
Popsicles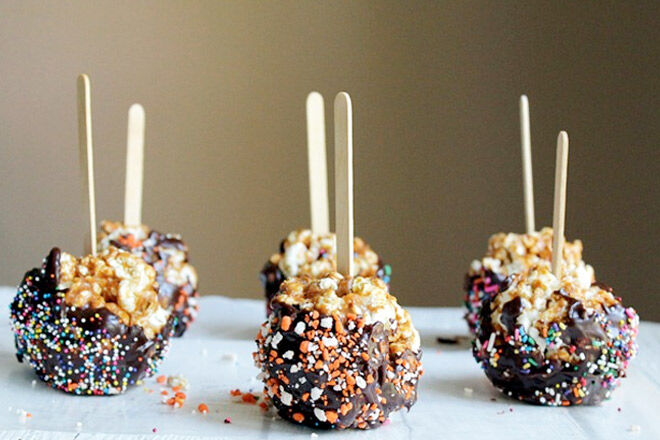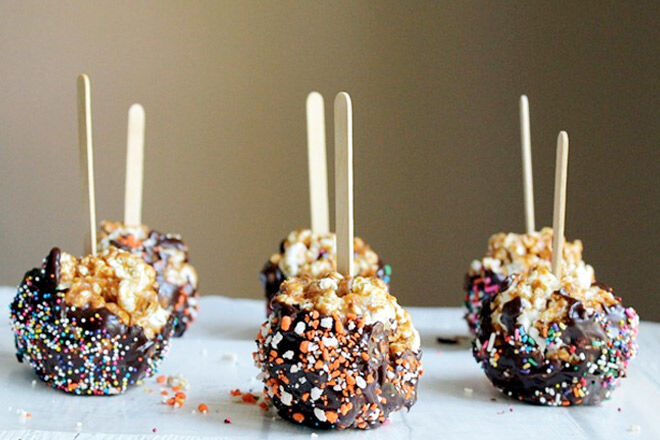 Popcorn popsicles? Get ready to see them everywhere! Katerina from Diethood covered her popcorn in caramel before moulding it into balls, then dipped each ball into milk chocolate. Then came the sticks, and the sprinkles… oh jeez…
Energy bites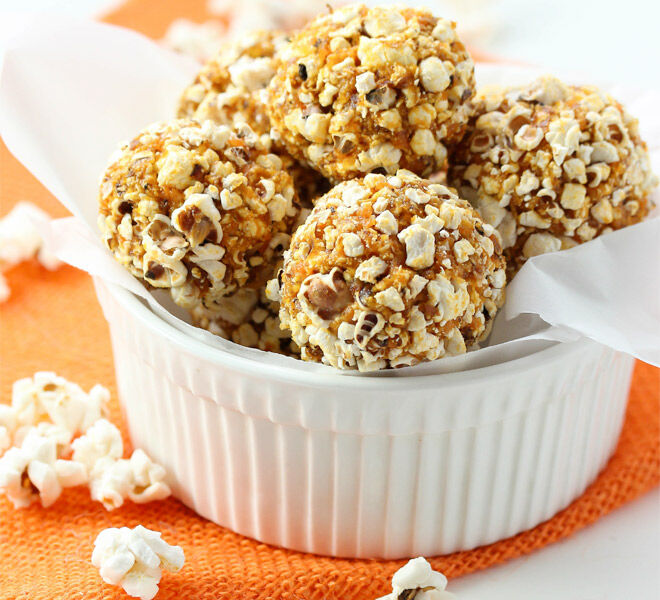 Get a quick fix with these awesome energy bites from Eat Good 4 Life. Not only are they gluten-free and vegan friendly, but these bite-sized beauties are jam-packed with tasty natural goodness: think apricots, cashew butter and coconut oil.
Curry pops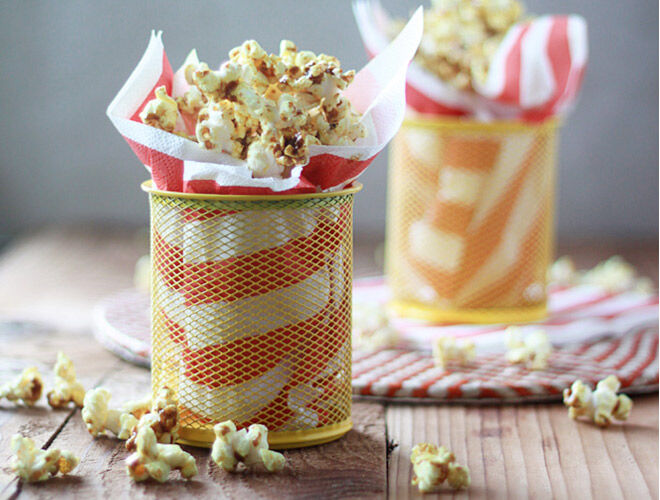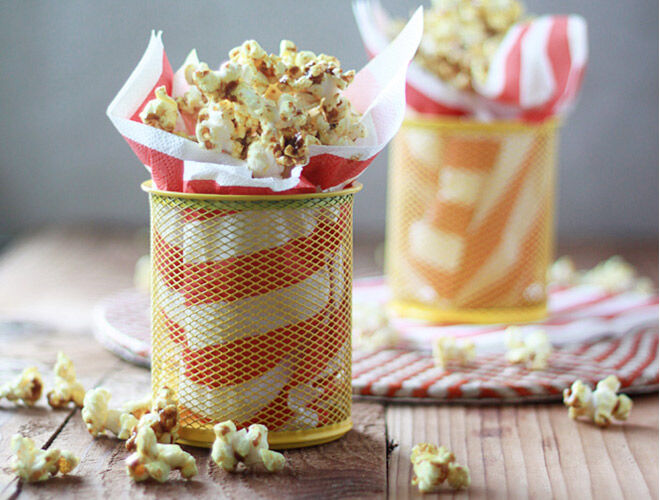 Finally here's one just for the grown-ups. Add a spicy snack to your Friday night curry with this red-hot recipe from Jolly Time. A blend of cumin, coriander, cinnamon and ginger coat the mini clusters for a mouthful of flavour in every bite.