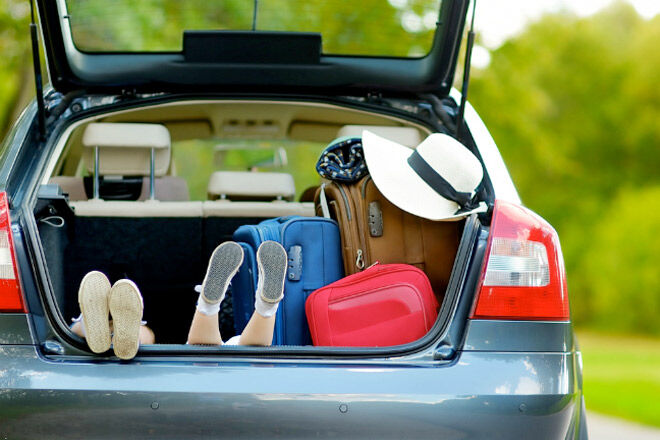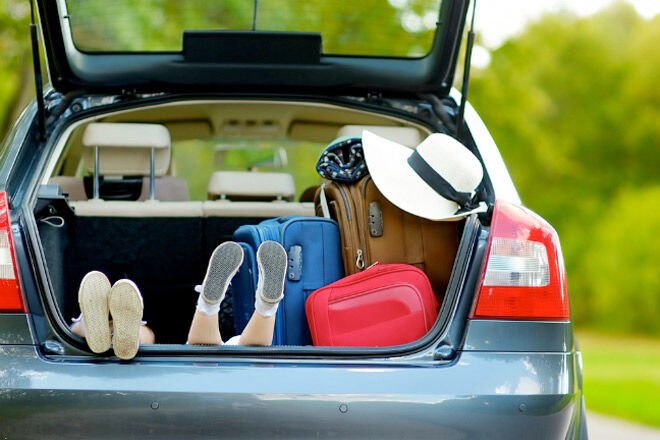 Oh yes! It's that time of year again – the holidays are here! Road trips are a great vacation choice for families, but they can be tiring when you've got little ones in tow. To help you prepare, we've put our heads together with car insurance specialist Real Insurance to come up with a checklist that's sure to keep you and the kiddies sane while cruising in the sunshine.
Here are our 13 must-dos when you're planning a road trip with the kids!
1. Plan your itinerary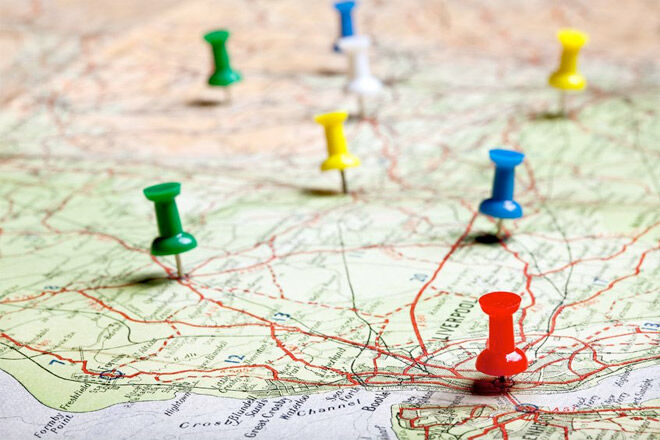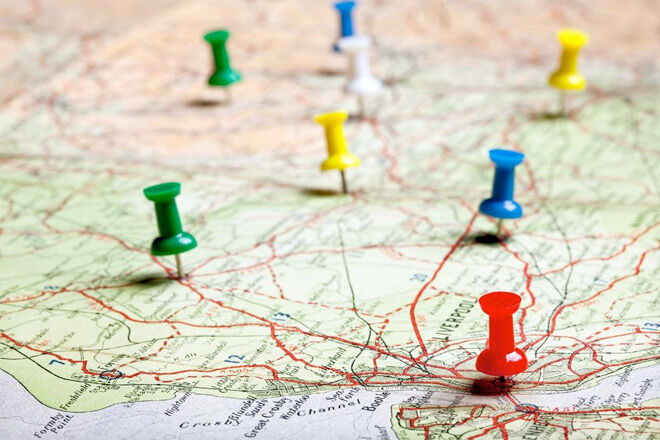 It might sound obvious but think about rest stops, sleep schedules and meal/hotel reservations, otherwise you could find yourself miles from a town with the kids screaming with hunger or darkness falling with no hotels in sight.
Plan your stops so you break at interesting locations (historic sites, engaging museums, charming towns) and beautiful places for picnics (state parks, rivers, waterfalls).
Make sure your kids can cope with the amount of hours in the car – for example, five hours a day might be too much for a toddler. (Image from dzone.com)
2. Theme your trip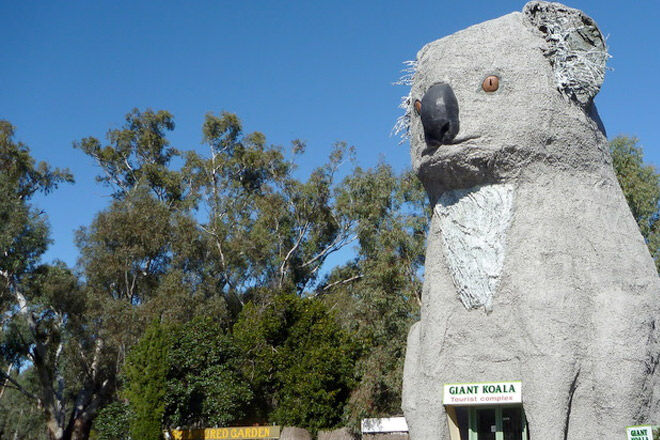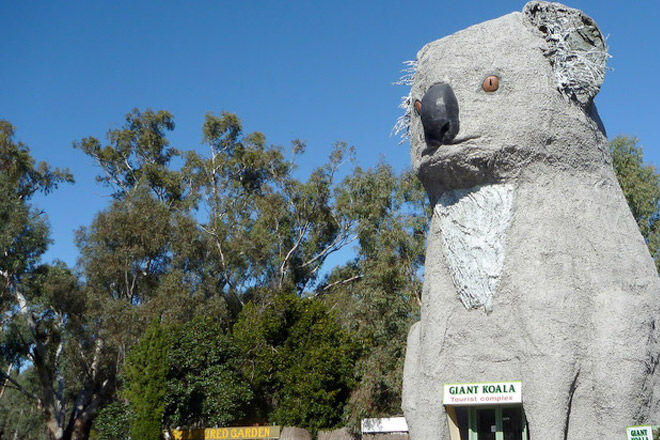 Make your road trips more like a treasure hunt and go looking for the big stuff! Australia's highways and major roads are home to some of the biggest and weirdest sculptures out there – and the kids love them.
From The Giant Koala to The Big Bunch of Bananas, see how many you can spot on the way to your destination. (Image from Otteradrift.com)
3. Document your travels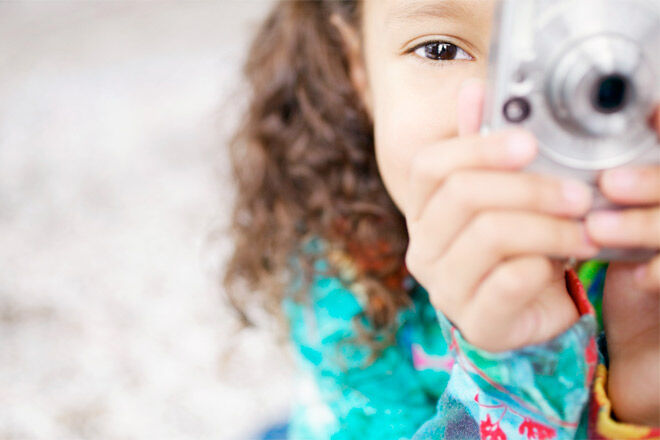 Bring along materials to create a holiday scrapbook as you go. Get the kids to help by giving them easy objects to work with, such as an instant camera, crayons, glue and stickers.
You can document each day's activities as you travel, and read over them at bedtime. (Image from digitalphotographysecrets.com).
4. Pack strategically
Pack smartly to ensure you don't have to dig through suitcases every time you want anything. For example, put swimwear and sunscreen somewhere handy in case you drive past that perfect beach, and make sure sleepwear is easily locatable.
A great idea is to pack by theme – so instead of one bag per person, pack one bag for toiletries, one bag for jackets and jumpers etc. And don't forget any other essentials from home – Are you toilet training? Do you need a potty? What about blackout blinds for the hotel room so baby will sleep?
Spend some time in advance jotting down every thing you can think of, so when it comes to packing all you have to do is cross items off your list! (Image from Holidays Please)
5. Organise your car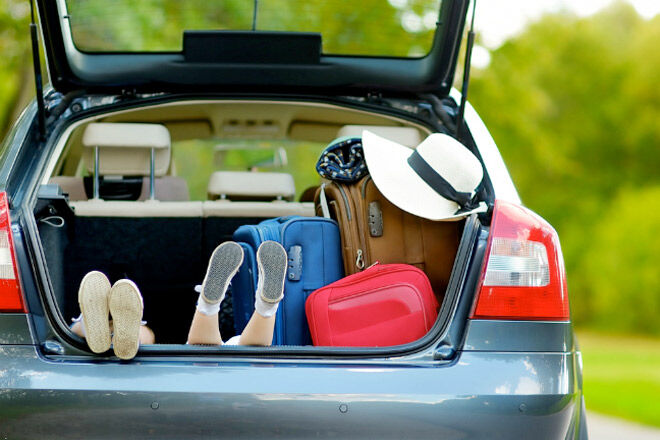 Every parent will have their own list of in-car 'must-haves' and these are crucial when taking a family road trip. Never underestimate the value of backseat organisers – these simple storage solutions keep everything you need close to hand and are absolute life savers when sudden spills occur.
Make sure you read our car essentials list to double check you have everything. (Image from BodForTea.co.uk)
6. Bring games to keep the kids occupied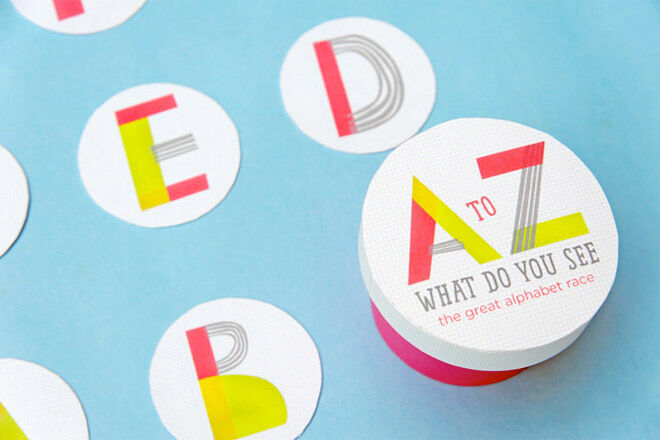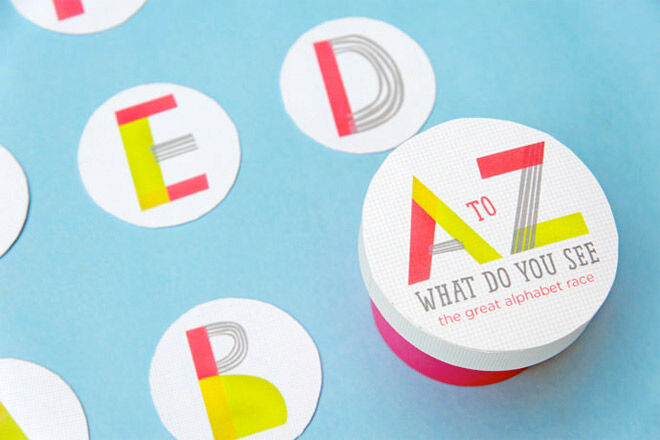 Happy kids in the car means a happy mum and dad. Keep the little ones occupied with a range of activities that they can do along the way. Think car bingo or the alphabet race for the older ones, and something simple like the banana game or colouring sheets for the minis.
Make up a few of our toddler busy bags the week before you leave to save any last minute panics.
7. Download apps for the journey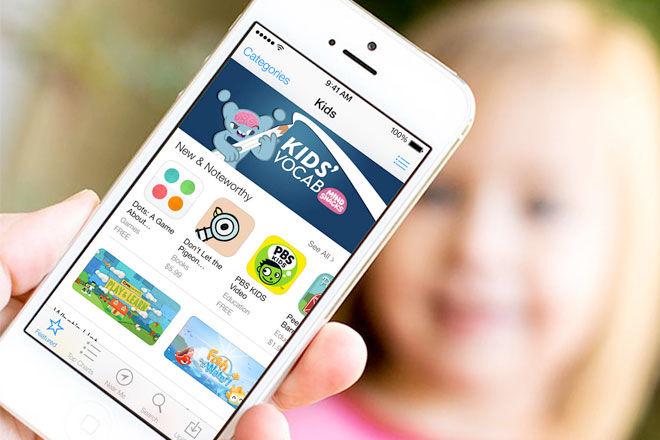 Get your hands on a few educational apps for when the Wiggles CD has run its course. Kids can have all the fun of reading a book without carrying one around with Little Red Riding Hood; and Bound Round is sure to get them excited as they pick what to do on their holiday.
Update your iPad or iPhone the week before you leave – and don't forget to pack the car charger! (Image from Realgamernewz.com)
8. Reward good behaviour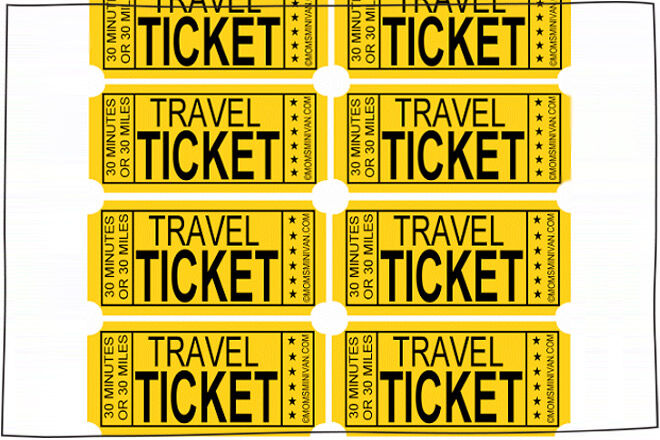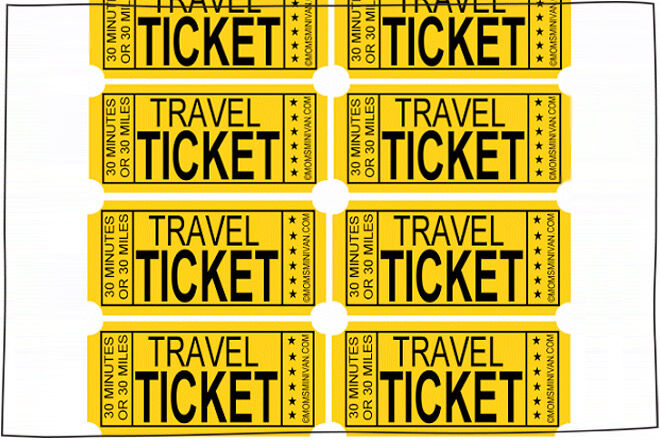 Rewards for good behaviour can save the day when it comes to long distance travel. Give the kids the chance to earn a golden ticket for every 30 minutes of good behaviour in the car.
At the end of that day's travel, the tickets can be used towards a variety of 'treats', depending on how many they accumulated.
Think outside the box: a souvenir from the gift store, an ice cream on the way back to the hotel or the chance to sit in the front seat tomorrow! (Image from momsminivan.com)
9. Make sure you have first aid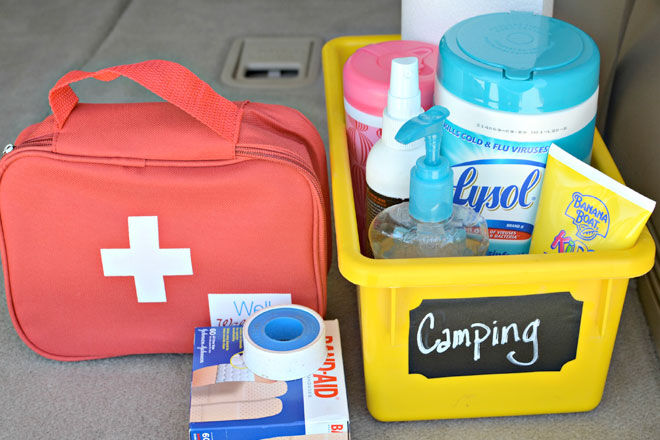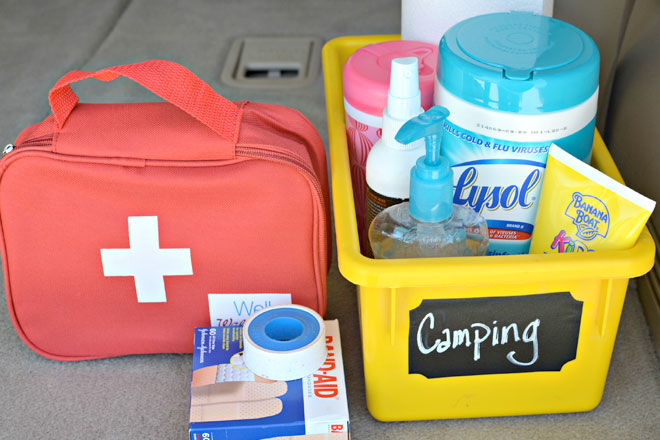 Always plan ahead. Anticipate motion sickness, cuts and grazes, headaches, heat stroke and insect bites – and make sure you're prepared, as you could be far from a doctor or hospital.
Remember to keep a change of clothes near the back seat and a roll of plastic bags handy for when they puke.
Top tip: if you have repeat scripts for croup, keep them in the glove box in case of emergency. (Image from Hip2save.com)
10. Check your car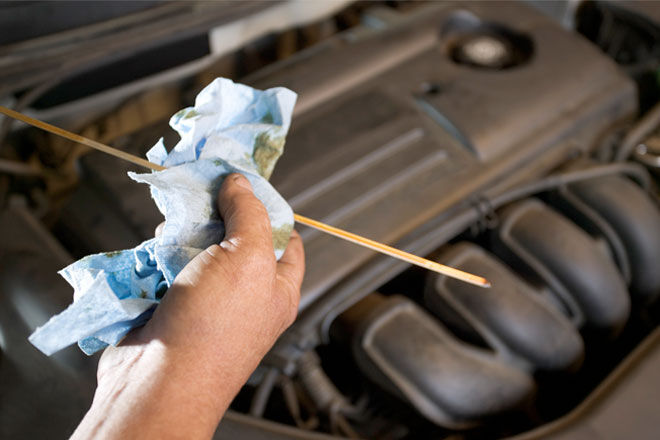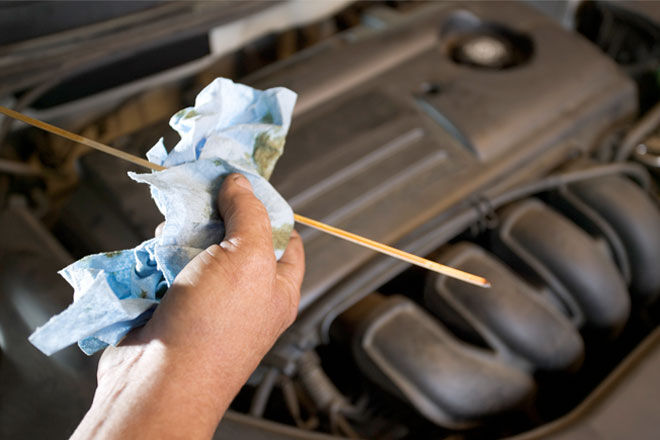 You know the drill. Do all your car maintenance checks the weekend before you drive. Leaving this stuff to the last minute often means it doesn't get done.
Check tyres for tread and pressure, top up the oil and keep an eye on the water levels – and make sure your car insurance is up to date.
Leaving home knowing it's all taken care of will give you real peace of mind. (Image from AutoRepair.com)
11. Prepare snacks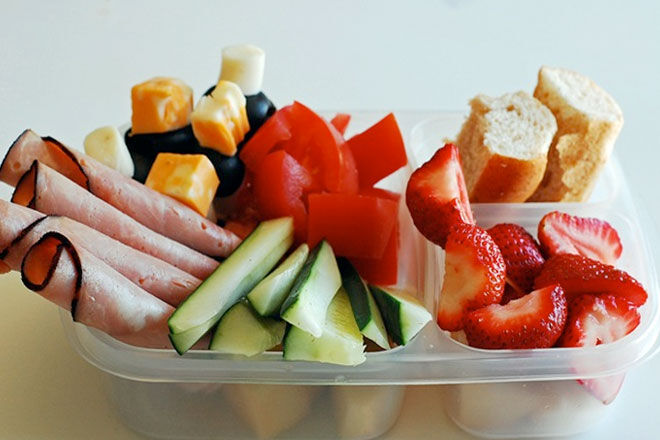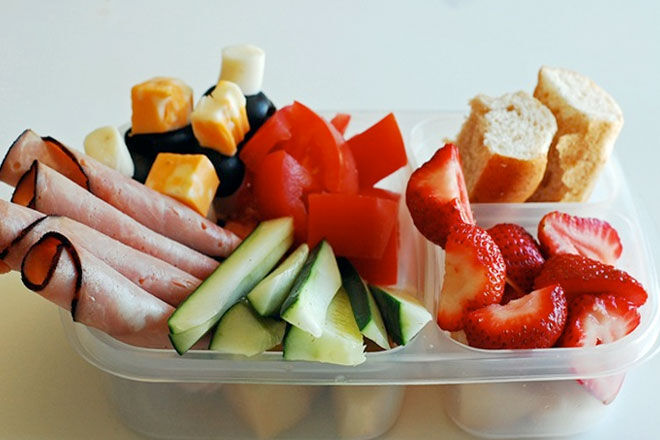 Keep the kids lively with something other than sugary snacks. Pack protein like peanut butter, tuna or turkey or ham rolls, and load up on fruit that isn't messy – simply chop into bite size pieces the night before. Save the blueberries and mandarins for picnics along the way.
Steer clear of salt-laden potato chips and pick a healthy alternative such as corn chips, popcorn or a colourful bag of veggie chips. Take a peek at Fitbie and  Natasha's Kitchen for more road trip snack ideas. (Image from ZisBoomBah.com)
12. Find the toilet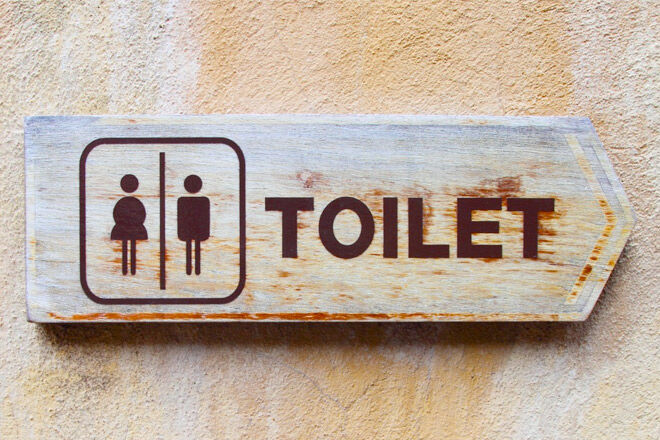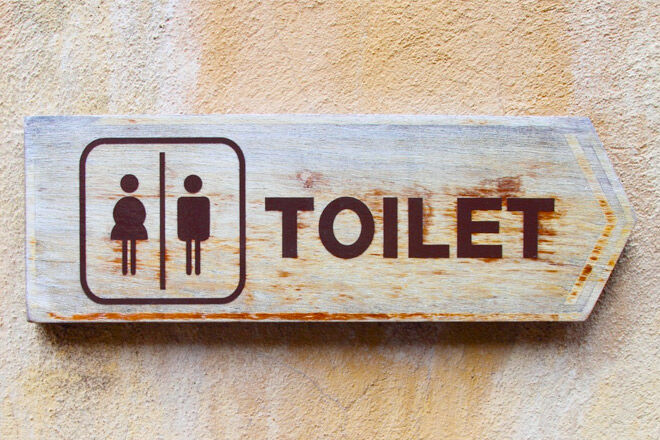 Save your ears from the constant cry of 'Are we there yet?' and 'I have to wee!' by downloading The National Public Toilet Map. This handy app gives you directions to the nearest public bathroom anywhere in Australia and opening hours to boot.
If you're still into potty time, pack a Potette Plus and keep one handy in the boot. Also make sure you have a brolly sheet for the car seat in case there's no loo to be found.
These little things will make life on the road so much less stressful.
13. If all else fails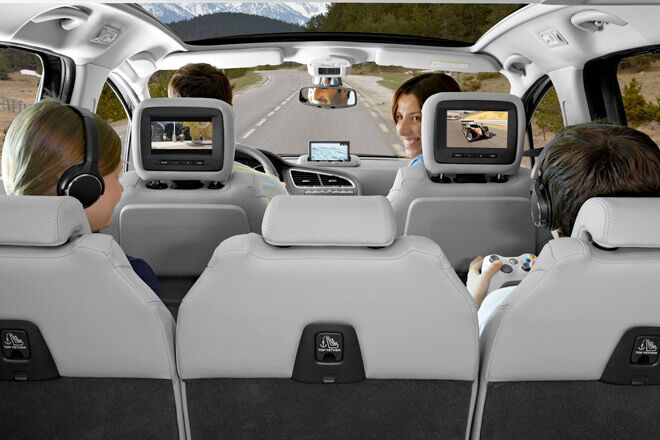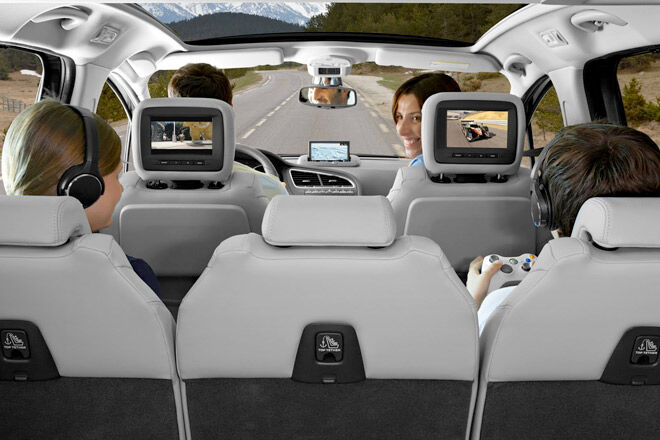 (This is a sponsored post for Real Insurance)