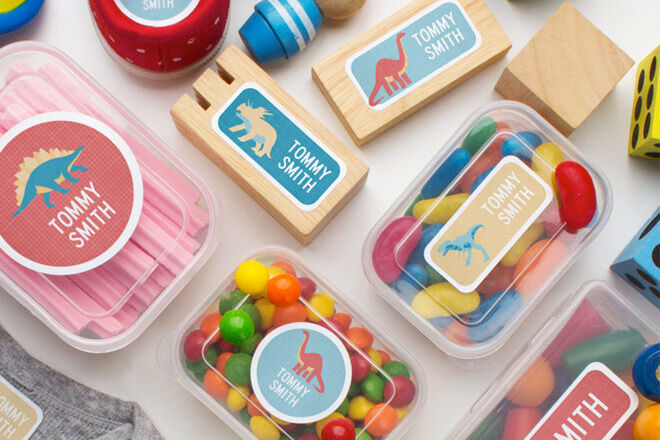 It's lovely to start the new year with a clean slate, spanking new gear, shiny shoes and a new lunch box to boot. But cut to 3 months later and we're scouring lost property on a daily basis and wondering just how many hats one child can lose in a year? We've put together a quick checklist to keep you, and your little ones items on track. Here are our top 8 labelling tips
1. Shoes & Socks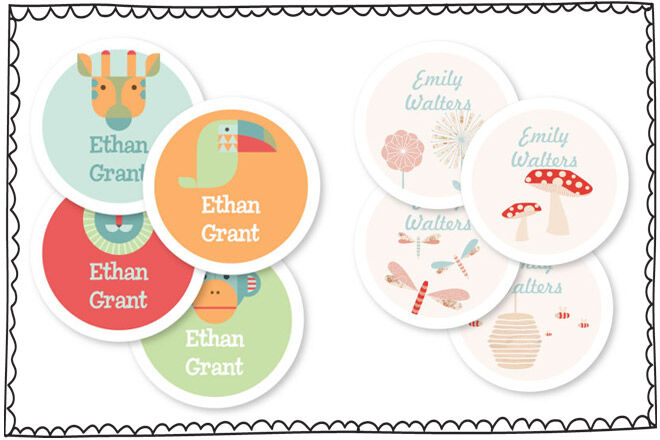 Why oh why do kids take their shoes off so much? It's like there's an unwritten childhood rule that says you can't possibly be having any fun unless you are barefoot (And wet. And dirty). Shoe dots and clothing labels for socks are essential. For extra durability add nifty clear shoe label overlays from Tinyme.
2. Tupperware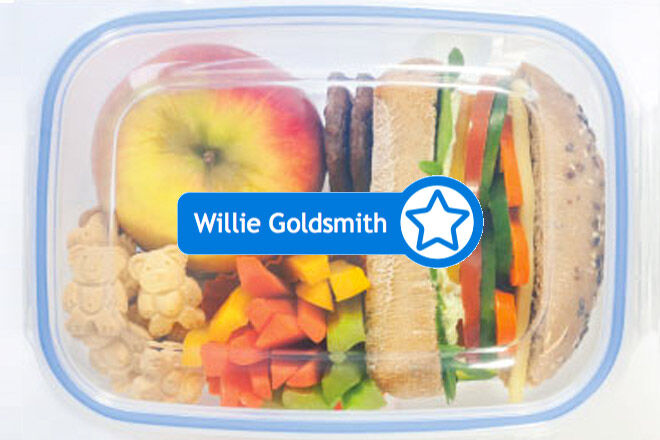 A lot of schools now have a rubbish-free lunchbox policy, which is great for the environment but not so great for your annual Tupperware inventory, which usually involves finding 26 containers and only two lids. Whack a dishwasher-proof vinyl label on every piece and hopefully you might get a few matching sets back every now and then!
3. Hats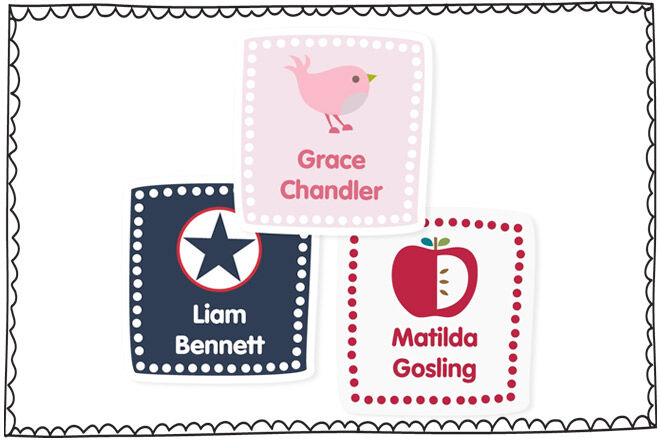 A classic item that gets taken off, put on, swapped, shoved in a backpack and dropped in the playground. A wash-safe fabric label will ensure your kid stays hatted up and sunsmart.
4. Pencils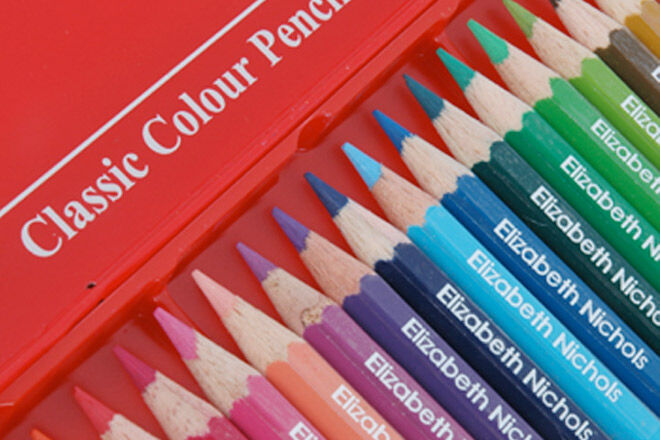 Kids love to colour and create together (and share their supplies). Inevitably someone goes home with a fat pencil case while their colouring buddy leaves with three purples and a broken crayon. Unless you've invested in pencil labels you'll be replacing art supplies quicker than you can say, "Oh, wow, that's a lovely … … cat? Owl? Is it a tree?"
5. Drink Bottles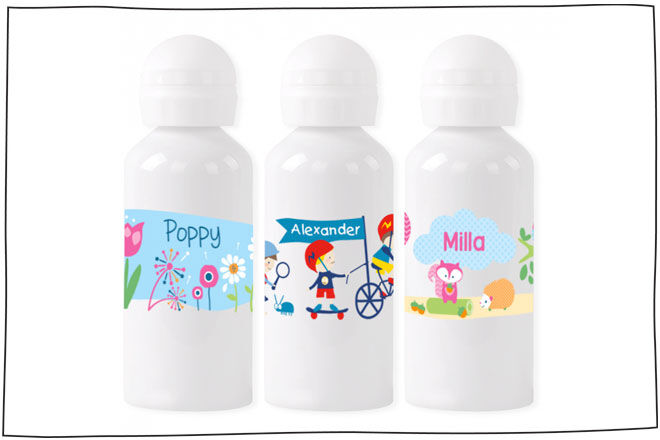 Forever losing drink bottles and having to replace them? You are not alone! Drink bottles must be the number one item that parents are fed up of buying. Personalise your next purchase and lets hope it lasts a little longer than the rest!
6. Backpacks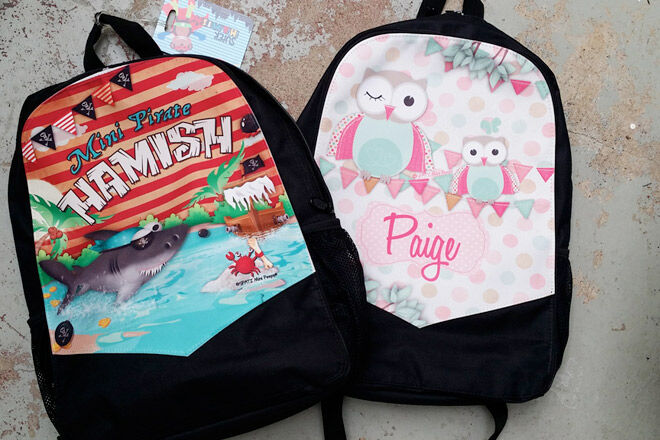 How, pray tell, do kids manage to lose their backpacks at school? I mean, they're carrying them – aren't they? But yet it happens. Make sure the kids bags are labelled, or better yet, personalise the bag with their name in attempt to keep it in sight. If your school supply the backpacks, no doubt there will be hundreds of identical bags when the term begins. Customise what your kiddies carry with bag tags and key rings to make it stand out from the crowd.
7. Allergy Labels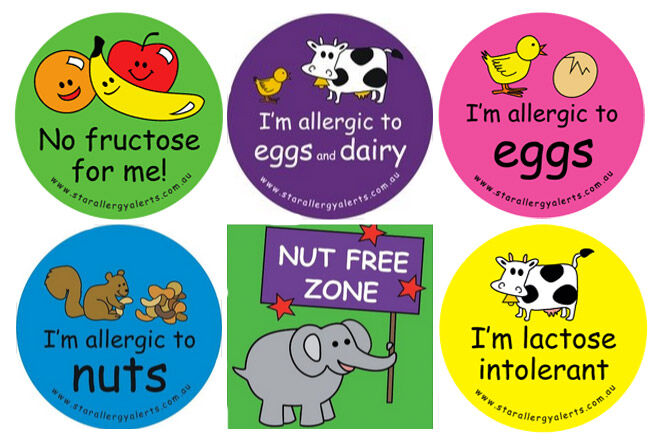 Ensure teachers, parents and other kids are aware of your little one's allergies with these adorable stickers from Star Allergy Alerts. Each sticker pack contains 12 stickers and 2 badges for you to attach to lunchboxes, clothes, bags and more.
8. Library Bags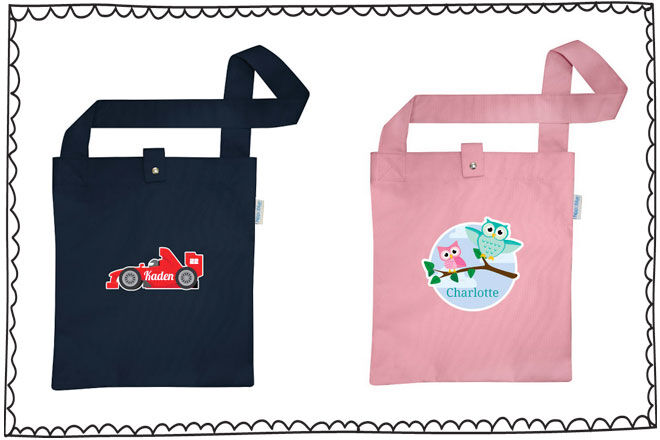 Keep their books and their bags in order with these oh-so-cute personalised library bags. Perfect for trips to the library, field days and after school care. There are over 100 designs to choose from too!