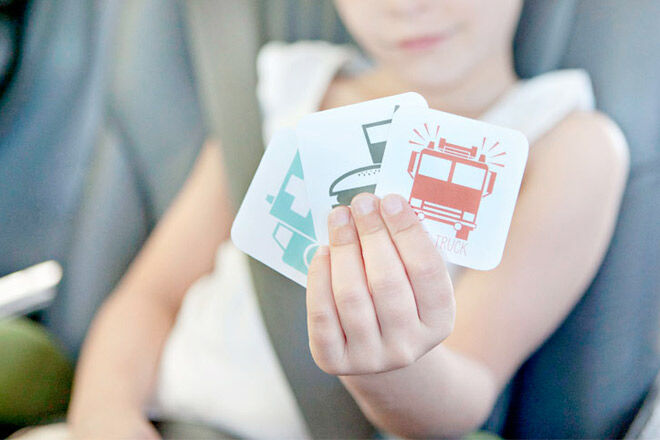 Family holidays. The intricate planning; the mad rush to get everyone out the door; the sugar highs; and the challenge of keeping your precious cargo occupied along the way. It can be a stressful time!
There are many wonderful travel games for kids out there to keep the minis entertained. From DIY to innovative toys, we've hunted down the best kids travel games to play in the car or plane.
1. Car valet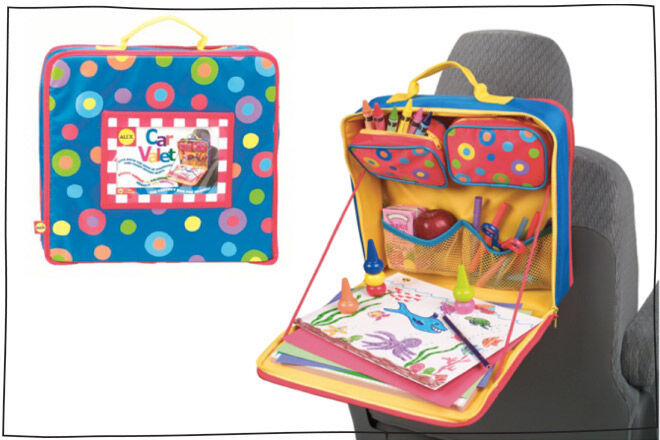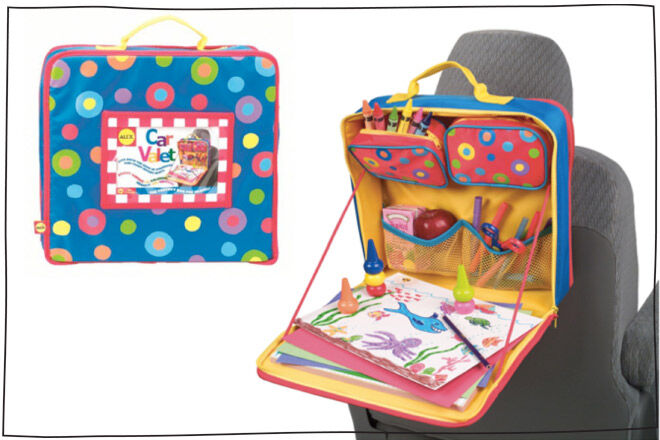 It's all well and good to take craft gear and colouring books on the road, but you don't want them flying across the car at every sharp turn you make. Kids can keep everything in reach and order with this bright and spacious car valet ($49.95) by Alex Toys. It slips neatly over the back of the front seat, there's a pocket for everything and a sturdy surface for endless hours of colouring and drawing.
2. Revamped 'I Spy'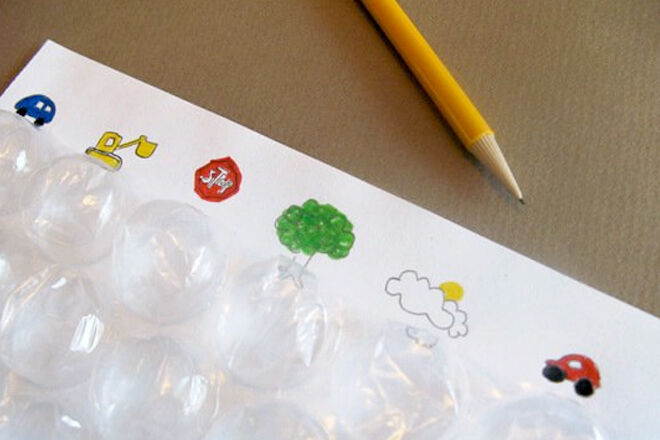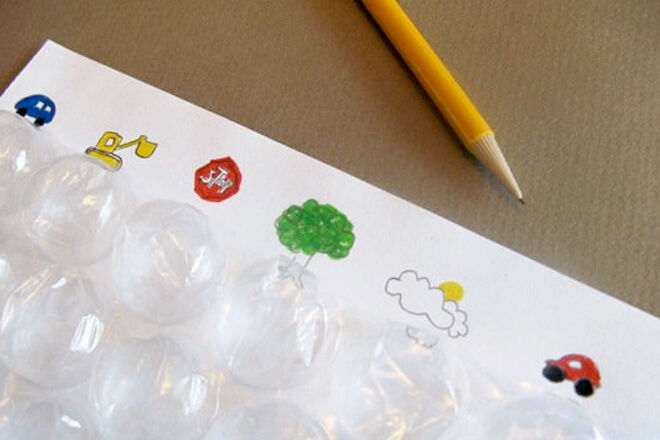 Apartment Therapy has reinvented the classic 'I Spy' game with this easy DIY bubble wrap travel version. You can even get the kids to draw their own cards while you get the packing done.
3. Travel Monopoly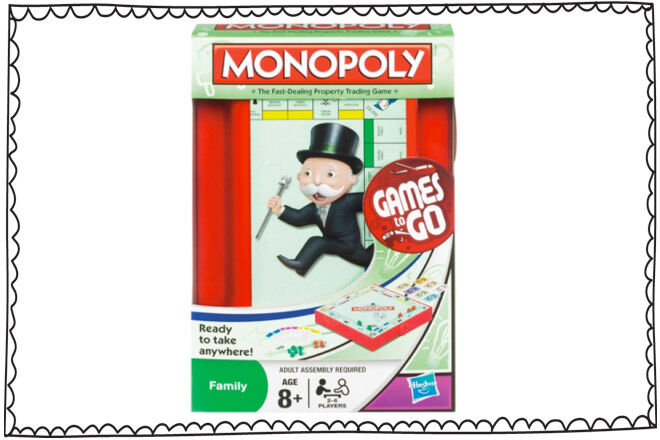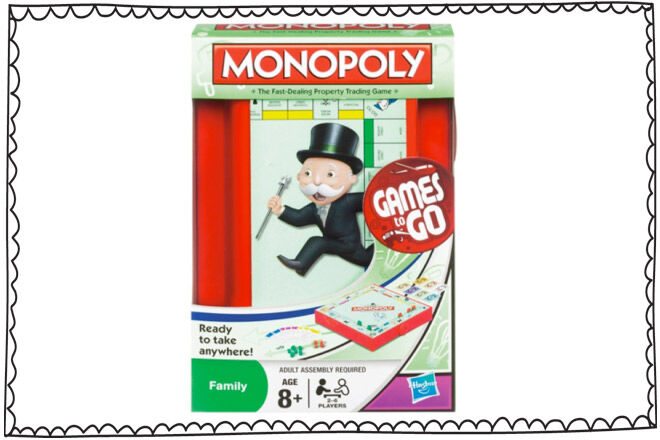 This travel version of Monopoly ($12.95) is perfect for long drives and quiet nights in after a big day exploring new territory. No holiday would be complete without this family classic!
4. DIY Lego travel case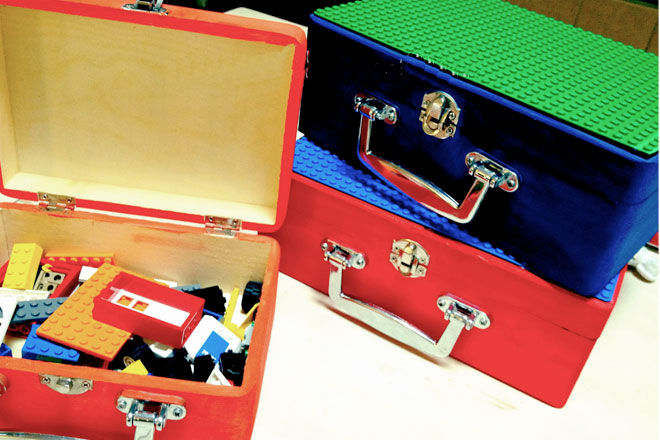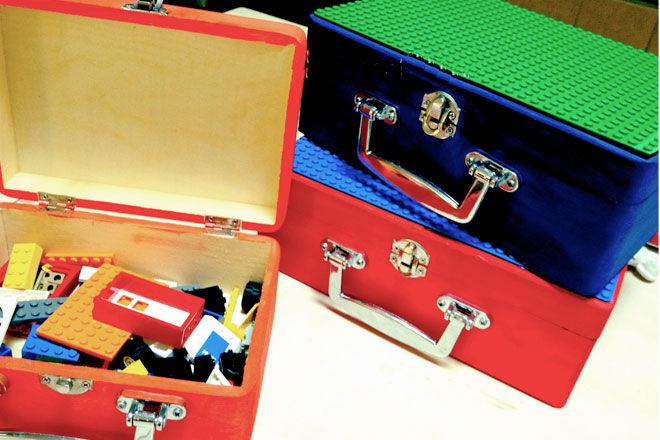 Lego-mad kids? Check out this easy tutorial from Orthodox Mom for a Lego travel case. This will keep them distracted between stops for sure.
5. Find It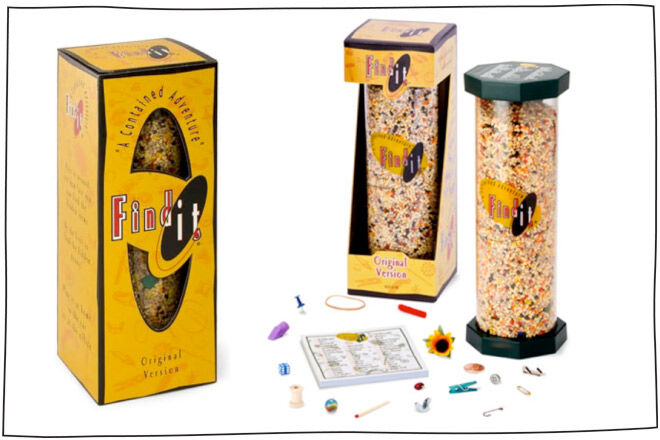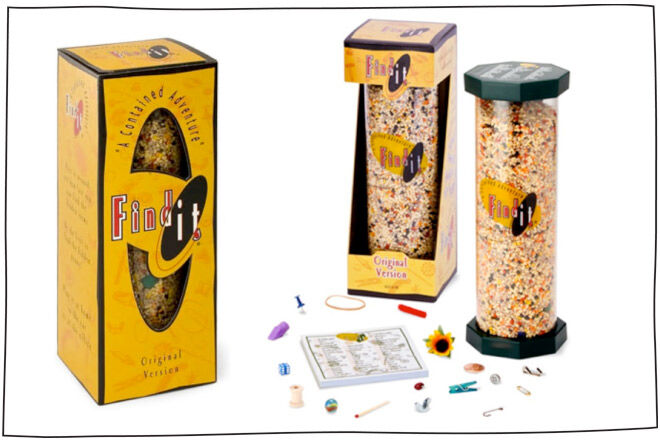 Find It Games ($34.95) is the perfect game to pack if you have limited space – think carry-on luggage for a long haul flight. Basically, you're on the hunt for little objects inside a tube filled with recycled pellets. Sound easy? It's not! We recommend one per passenger because this addictive game will have everyone tied in knots for hours (warning: it's so engrossing you could miss your flight). Luckily there's a version to suit any personality. If you are feeling crafty you can even make one yourself with this handy tutorial.
6. Cookie sheet game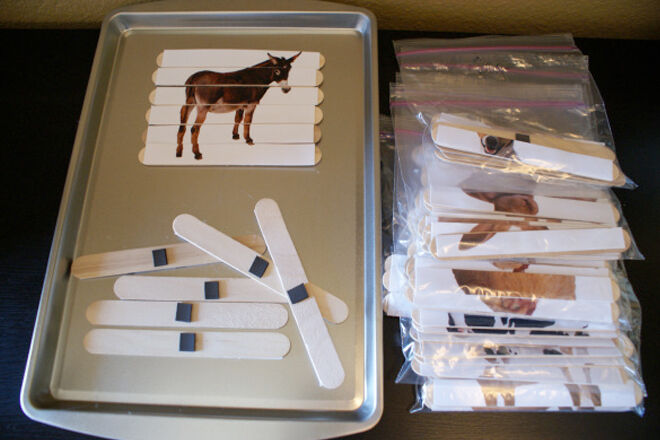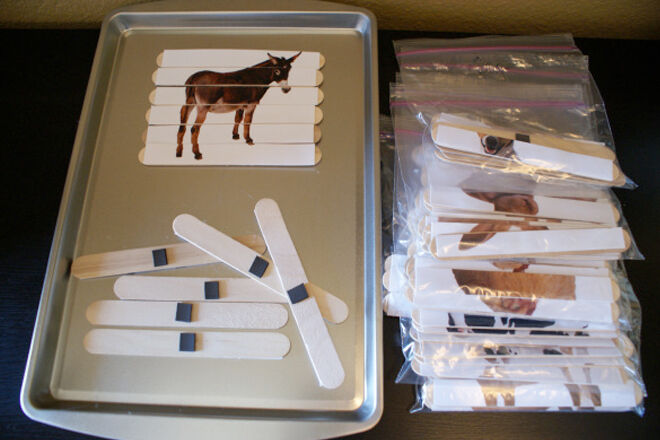 Here's a fantastic DIY from Life Through My Eyes that the kids can help with. Glue magnets to the back of puzzle pieces; create word and number games with magnetic alphabet/number sets; make a memory game using family photos, and even use magnets to hold drawing paper in place. With a few cheap items from your nearest dollar store, you can create a wonderful kids travel game that will last the distance.
7. Magnadoodle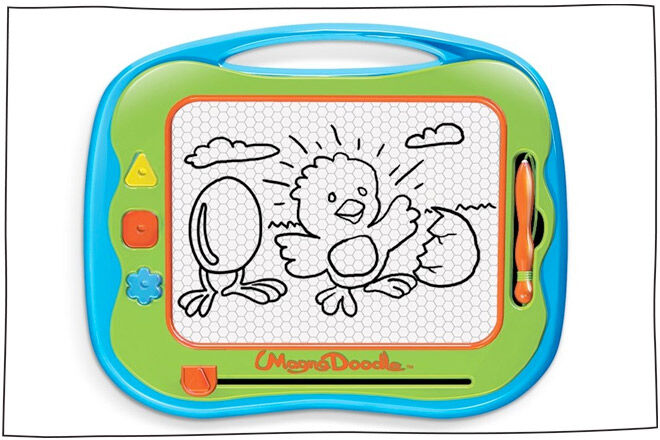 The Cra-Z-Art MagnaDoodle ($19.99) allows kids to draw quietly or play classic games with each other, such as Hang Man and Tic Tac Toe. A quick slide to the right and they can start all over. Another great one for limited space (this one will fit in your handbag for doctor visits too!).
8. Travel cards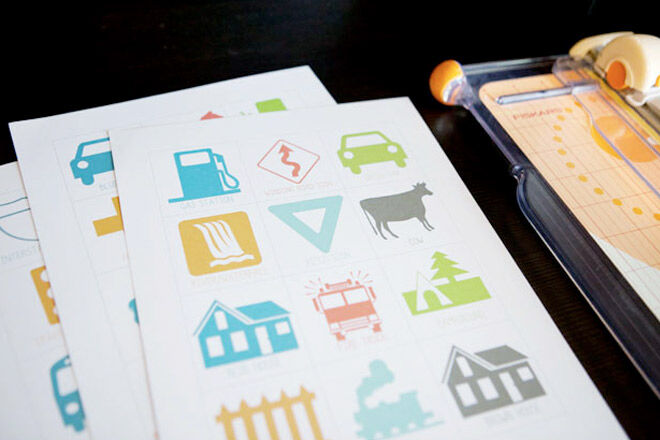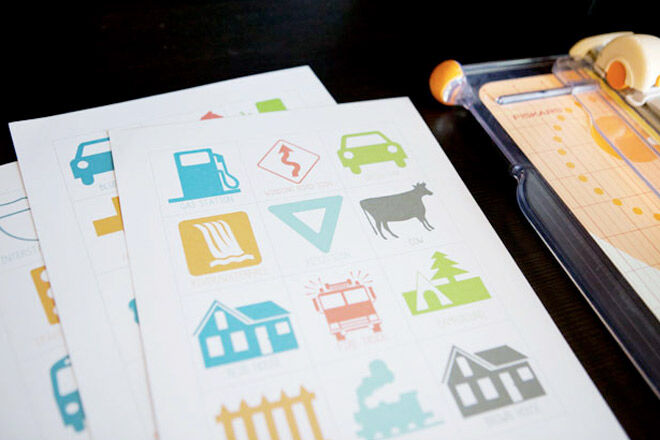 Travel cards can be used for an array of activities on your journey. Think family 'I Spy', Snap', Go fish and Travel Bingo. These cute printables from The Art of Simple are a perfect example of free family entertainment that will keep everyone amused for the ride. If you're feeling a little creative, why not customise your own travel cards to include some of the sights and destinations you'll be passing?
9. Individual travel binders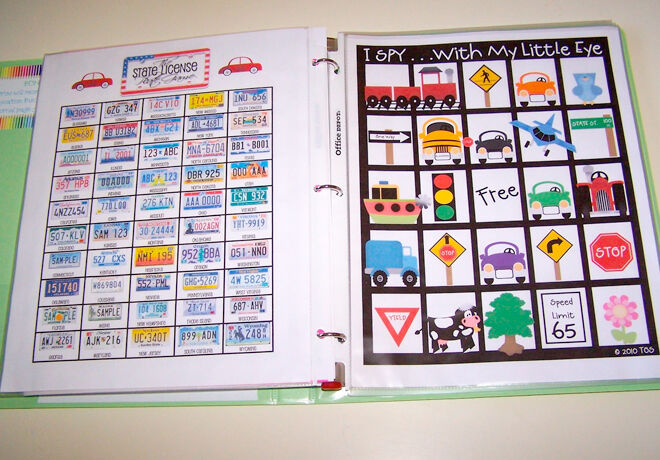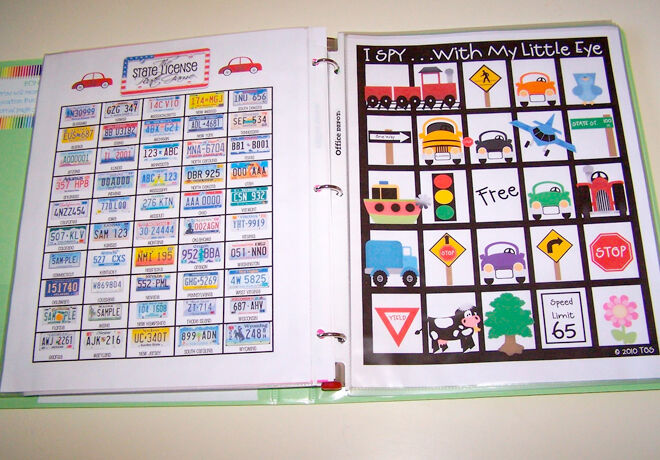 Travel binders are a fabulous idea. You can fill them with craft supplies, games and journal pages, as well as your holiday itinerary. Some pages can be the same for everyone, like Spot the Car, while others can be tailored for each child for individual play. The sky's the limit with this one and it's sure to entertain the kids for hours. You can find ideas and printables at The Princess and the Tot.
10. 100 things for kids to do on a journey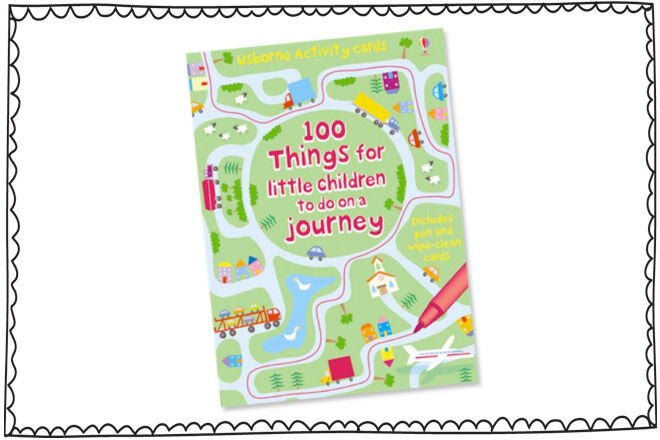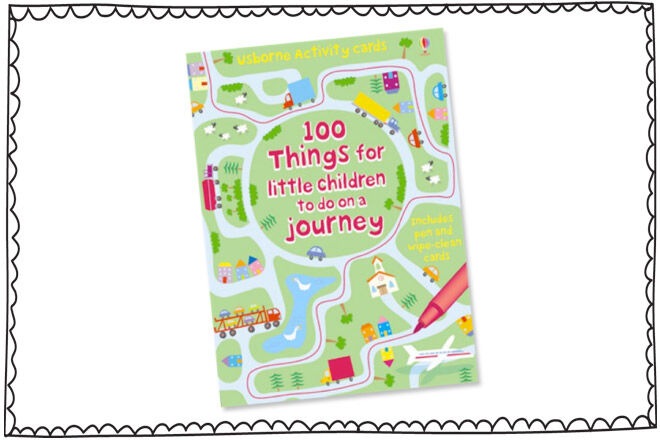 There really are 100 Things For Little Children To Do On A Journey ($14.95) with these engaging Usborne activity cards. With favourites like spot-the-difference and dot-to-dot, kids will be entertained on the road and in the hotel room for hours on end. The best bit? They come with a wipe-clean pen, so they will last for family holidays in years to come.
11. Tiger Tribe magnetic playbooks and Magnaplay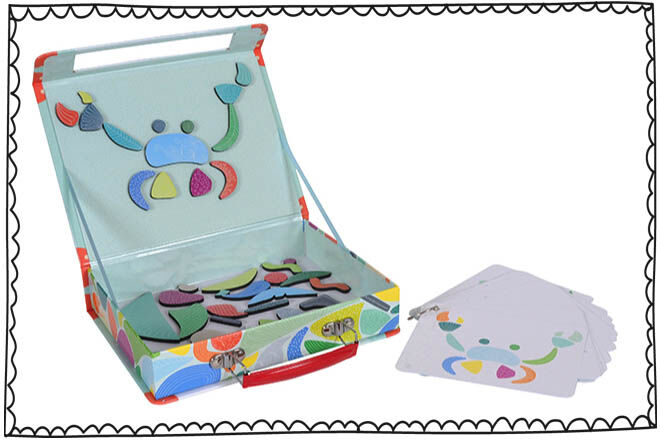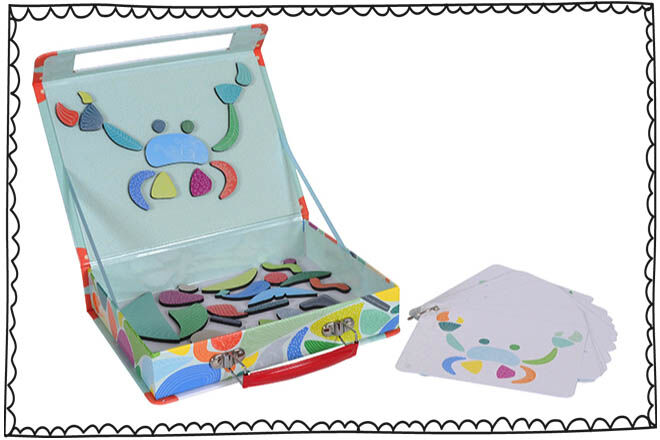 Magnets are a sure-fire way to keep everything in place and within reach for the kids while you busy yourself with not getting lost on your family road trip. With themes like pirates and animals, hours can be spent imagining up stories with these wonderful, travel-friendly Tiger Tribe magnetic playbooks ($19.95). The Magnaplay ($34.50) tins are filled with organic shapes that can be used to make anything your kids imagine (but if they're stuck for inspiration and you're trying to read the map, there are flashcards to get them going).