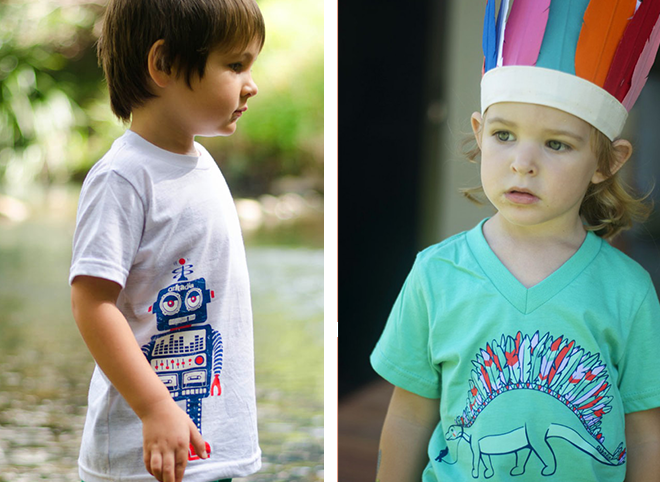 We recently discovered My Arkadia tees and onesies, and it had us trippin' down memory lane! Making cubbies, running under the sprinkler, or playing in the backyard for hours on end are the childhood activities conjured up by the sweet, quirky prints.
We love how the old skool dinosaurs, fairies, unicorns and freckles are instantly recognisable and give us a gooey feeling of comfort and familiarity. They're ethically made too, yipee!
Below are some of our favourite My Arkadia tees, including the 'Thrills Hoist' print, which jolts us back to memories of swinging on the iconic Aussie clothesline!