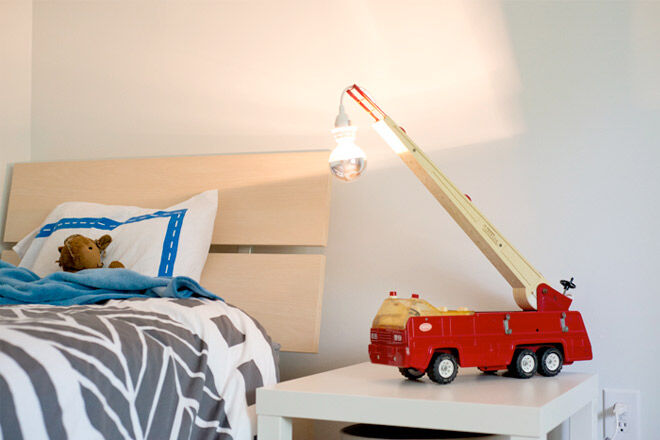 Do you get a warm, eco-friendly glow when you remember to take your own shopping bags to the supermarket? Does dropping off outgrown and pre-loved toys to the op-shop give you a spring in your step? That's all well and good, but what do you do with the things you just can't bare to let go of? It's time to make 'upcycling' your new best friend.
Bring out the toys stuffed in your cupboards or under the bed and give them a second life. With a bit of crafty creativity the results can be cute, quirky and incredibly clever. Here are our top 14 ways to upcycle old toys around the house.
1. LEGO utensil holder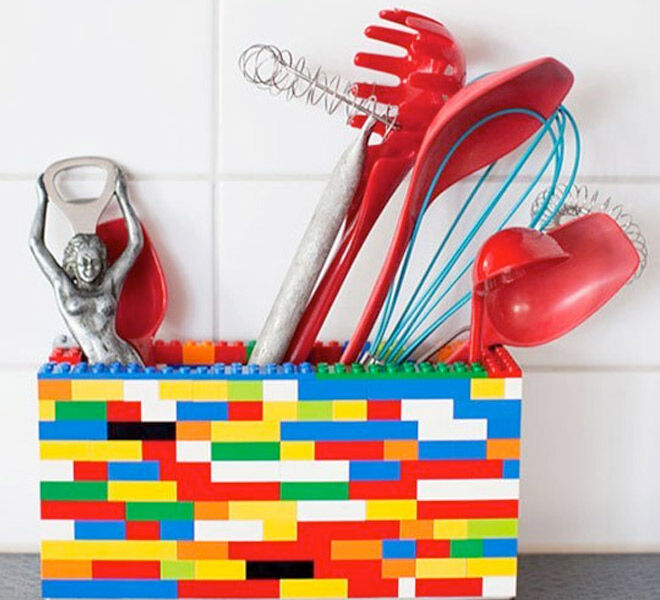 LEGO can be your friend in the kitchen as well as the playroom. Take inspiration from the crew at The Kitchn and put fun into function with a bold utensil holder.
2. Jigsaw puzzles as fridge magnets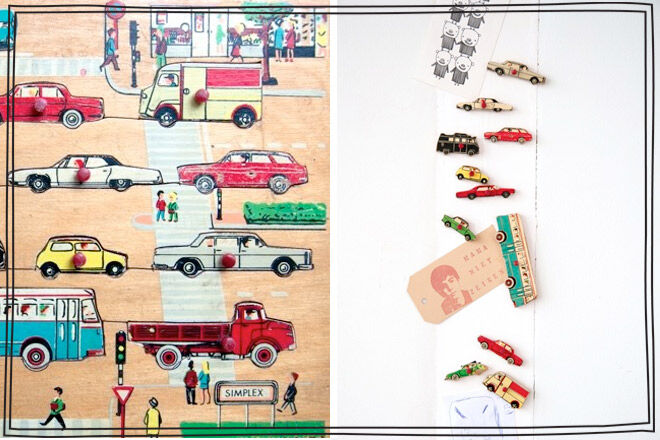 Take old jigsaw puzzle pieces of all shapes and sizes and turn them into vintage fridge magnets. This simple yet clever idea comes from MUS – you can create so many different looks with this!
3. Best foot forward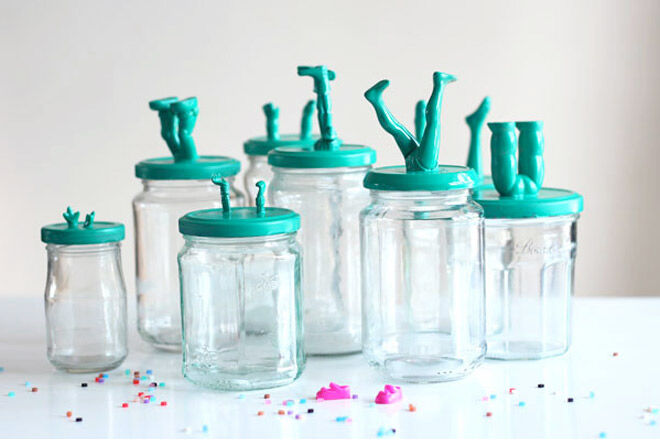 Dive into the cookie jar…literally. With step by step instructions from Craft Tuts Plus put your best feet forward and add some quirky storage to your living spaces.
4. Pool noodles as boot shapers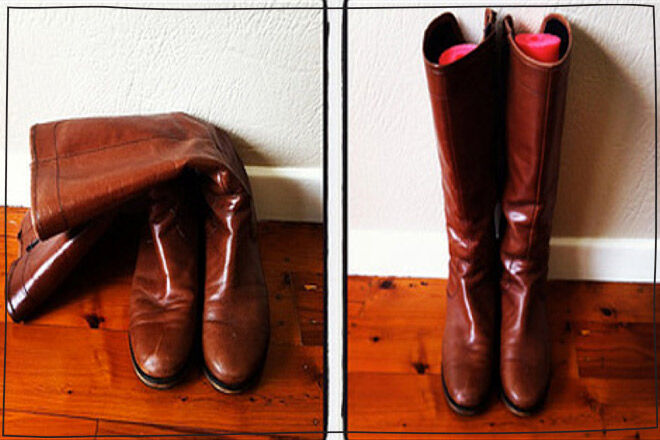 One of our all-time favourite re-purpose ideas. Storing your boots and keeping them looking fresh has never been easier with this fab idea from B Being Cool. Give your pool noodle a winter work out!
5. Toy trucks as light fittings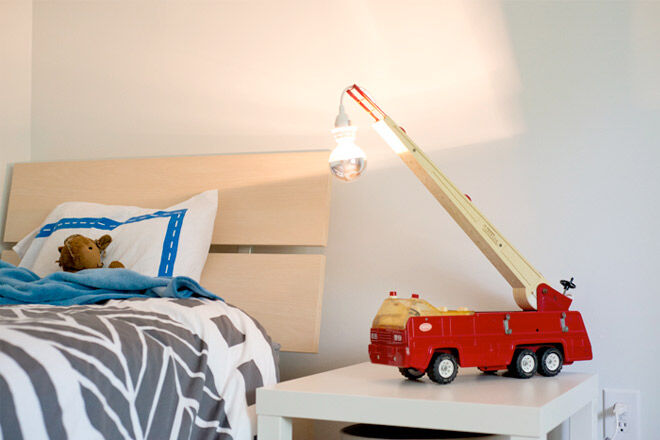 What to do with all those tow-trucks and cranes when they are no longer played with? When the fleet retires we think the whole family will love them as fueled-up funky light fittings. You can get the how-to at Bigger Than the Three of Us.
6. Glockenspiel rainbow wind chimes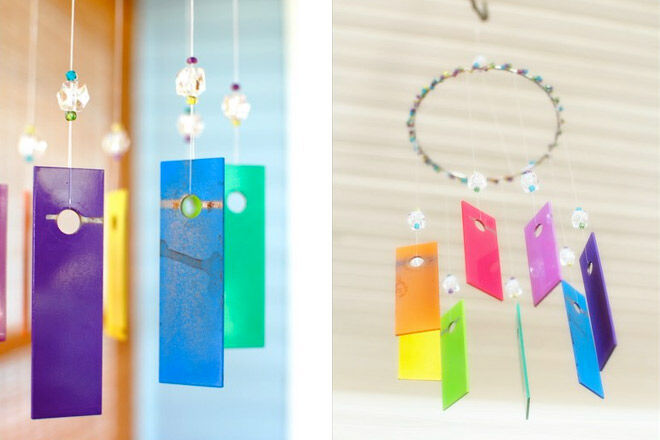 It may not have been music to your ears in the early years, but it can be now. Tune into Colour In My Paino to turn your old glockenspiel into a beautiful wind chime.
7. Jenga jewellery rack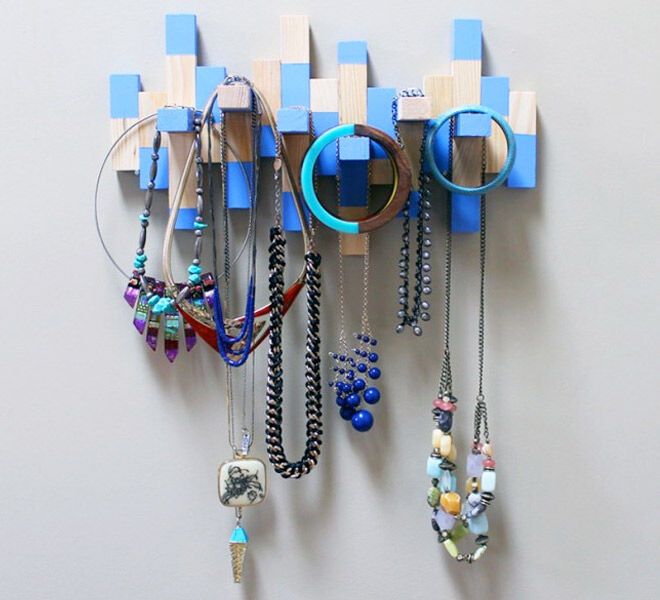 Missing some Jenga pieces? Turn the remaining bits into a jewellery rack, all you need is Brit + Co, paint, glue and Jenga!
8. Dinosaur plant pots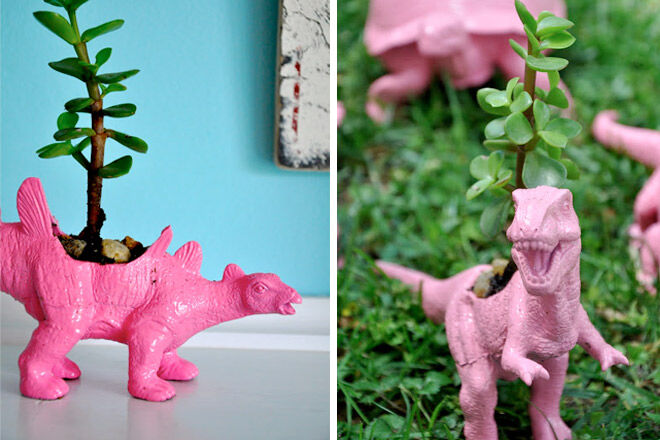 Playing with them may be extinct but they can still be useful and decorative! Plastic dinosaurs get a new lease of life as pint sized, plant pots. Get yourself a plantosaurus with advice from Little Bit Funky.
9. Skateboard shelves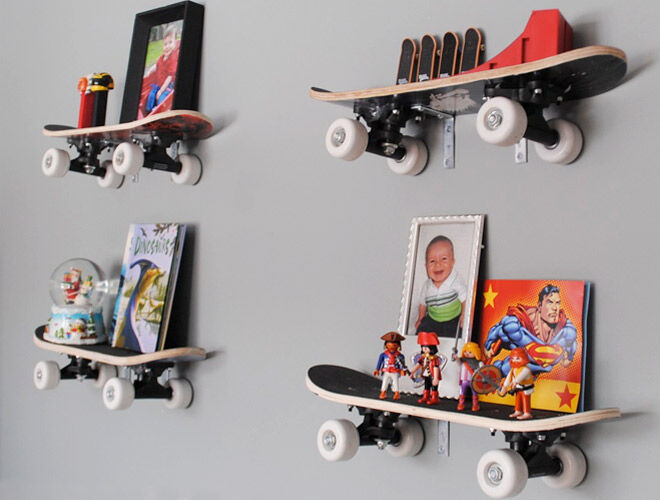 Deck the walls with decks! Sure to be a crowd pleaser for skate enthusiasts of all ages, find out how you can achieve these super speedy shelves from Sas Interiors.
10. Scrabble coasters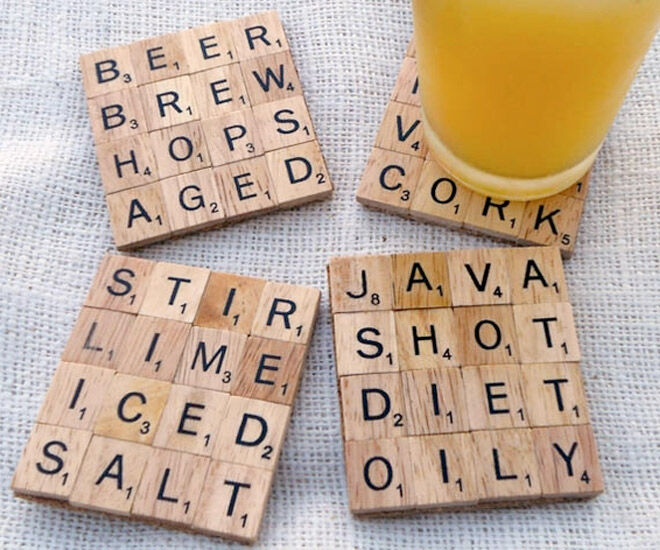 Whilst my Mum was in labour, she played Scrabble with my Dad. I'd prefer to have a drink with a Scrabble coaster and get a double score, thanks Curbly.
11. Vintage truck pin cushions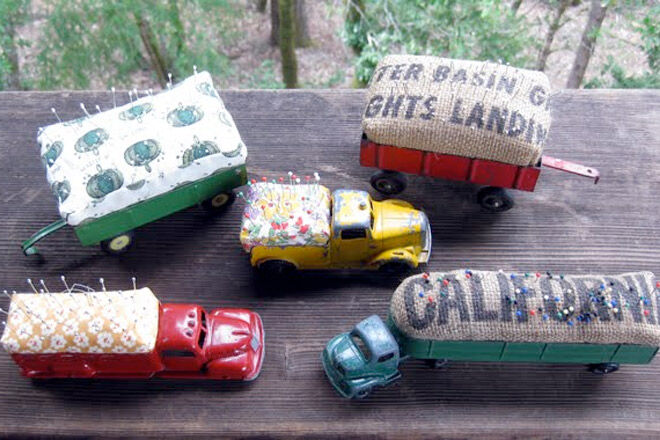 Some of us may struggle to stitch a single button; nevertheless these vintage truck pin cushions would make a great feature in any room. Get the look from Just Something I Made.
12. LEGO key holder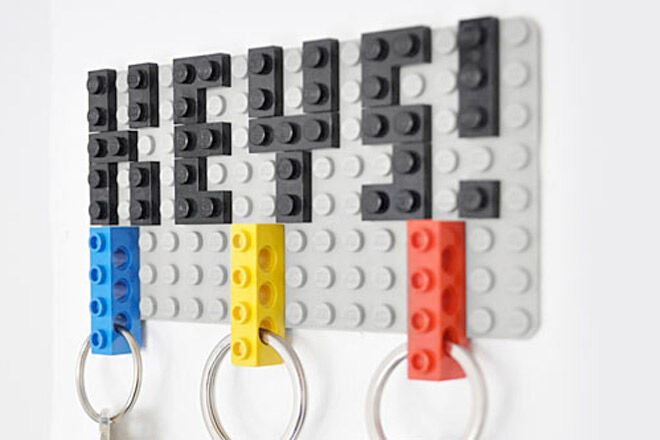 The most painful toy to step on might just become your new best friend. With a bit of LEGO DIY design-milk helps you find your keys every single time!
13. Use figurines to top storage jars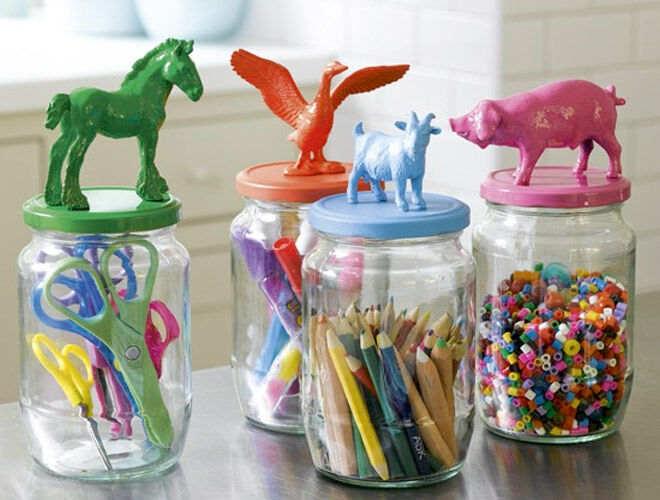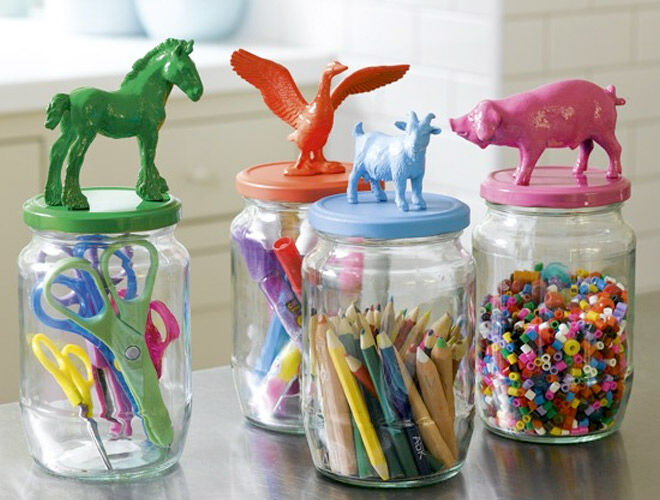 Old MacDonald had a farm, ee i ee i oh! And on that farm he had some jars! House to home take old farm animals and turn them into bright and bold storage solutions.
14. Framed toys as art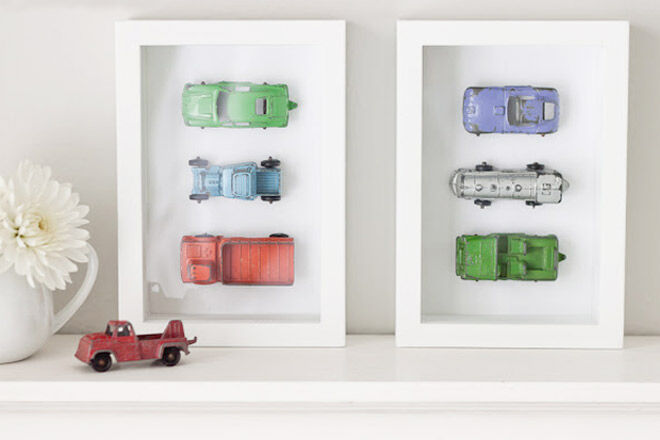 Turn old tin cars or any other collection of toys into a mini art installation. Cozy. Cottage. Cute show us how by adhering them to cardboard and placing them in shadow box frames. Cute!