Travelling with kids is one of those things that sounds nice in theory, but can quickly turn to the stuff of nightmares if you're ill-prepared. We've put together 17 car accessories that will make travelling with kids in tow easy-peasy. We all know the benefits of DVD players, satellite navigation systems and phone chargers in a car, but these gadgets will keep kids organised, comfy and entertained long enough to avoid the dreaded 'Are we there yets?'.
1. Buckle up in the backseat
In a world-first, the Buckle Me Up ($189) wireless seatbelt safety system alerts drivers when a seatbelt has been undone in the back seat. If kids have unbuckled in the back, the device sounds an alarm and flashes a red signal. Whether they've dropped their favourite teddy or taken a sneaky peak at their brother's iPad, if they've unbuckled you'll hear about it. The ingenious system is as easy to mount as an E-Tag and features a small dash-mounted device that wirelessly connects to monitors placed on the seatbelts. There's no time like the present to let kids know you'll always know if they're trying to sneak out.
2. Joopy Sun Shade

Having a car full of kiddies can be difficult enough, but attempting to drive with the sun in your eyes makes the experience almost unbearable. The Joopy Sun Shade ($19.99) makes driving in the sunshine a whole lot easier, meaning mum (and kids) can enjoy the ride. Simply set the sun shade into position on the drivers door and clip into place. The clever design keeps harsh UV's and glare away from your face and neck, allowing you to focus on the road ahead and the giggles from the backseat.
3. Travel Tray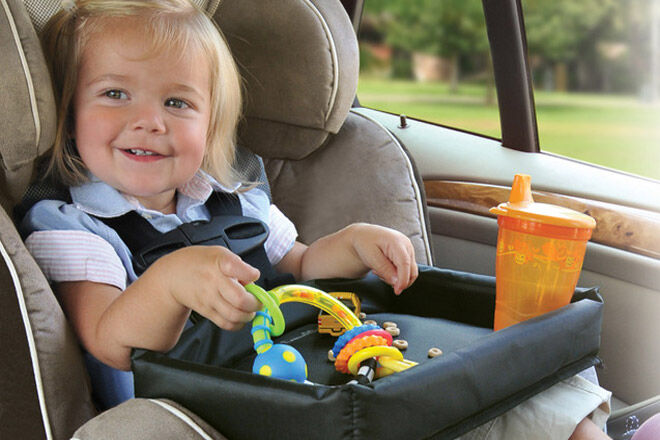 Toy drops, child cries. Dummy drops, child cries. Food drops, child cries. Yep, we've all been there and if you want to avoid the constant tears (and the back strain!) check out this super handy Goldbug Travel Tray ($18.95).
4. Car Seat Travel Organiser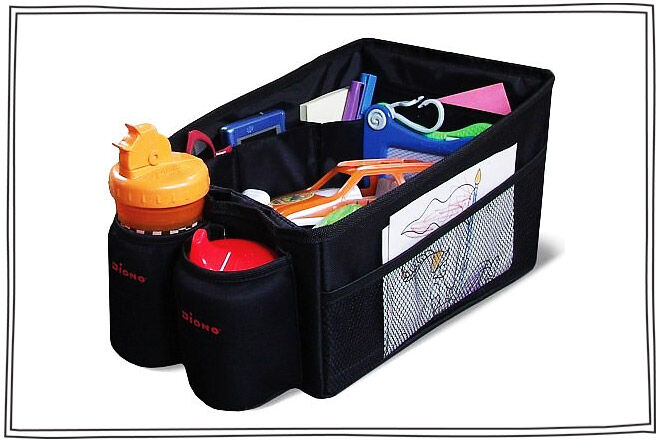 How many times do you get in the car, drive around the corner, realise you've forgotten something and have to turn around? Freak other mums out by getting to places on time by keeping essentials such as toys, dummies, a spare change of clothes, nappies, wipes and sunscreen in this Diono Travel Pal ($32.99).
5. iPad Headrest Mount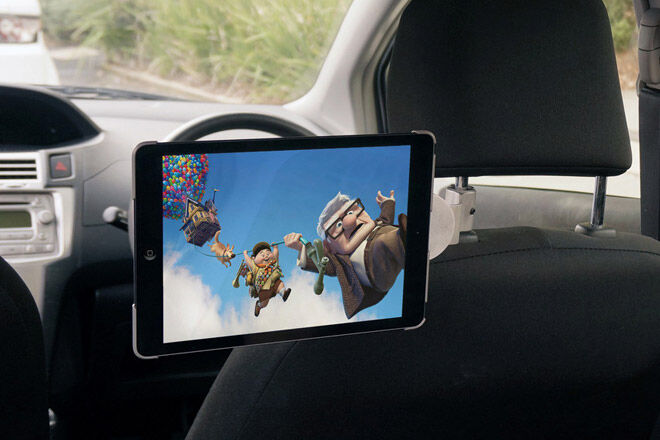 It's mine, it's mine, it's miiiiiiine! Kids constantly fighting over the iPad and driving you bonkers? You need to attach the device securely to the headrest with a Studio Proper Headrest Mount ($49.95). Two viewing positions ensure the entire back seat are equally entertained and an extendable arm swings out when needed and stows when not. Nifty!
6. Travel Bottle Warmer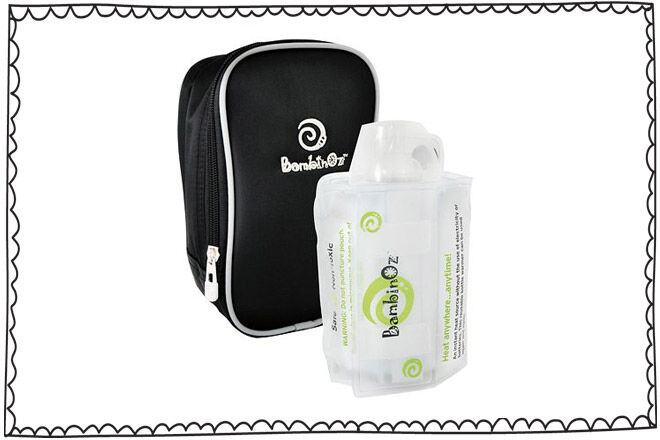 If your social life is currently compromised by constantly having  to warm up bottles, we have the product to help you get out and about again. Warm up bottles without electricity or batteries using the BambinOz Travel Bottle Warmer (32.95). It even comes with an insulated carry bag to keep things warm on the go.
7. Baby Car Seat Mirror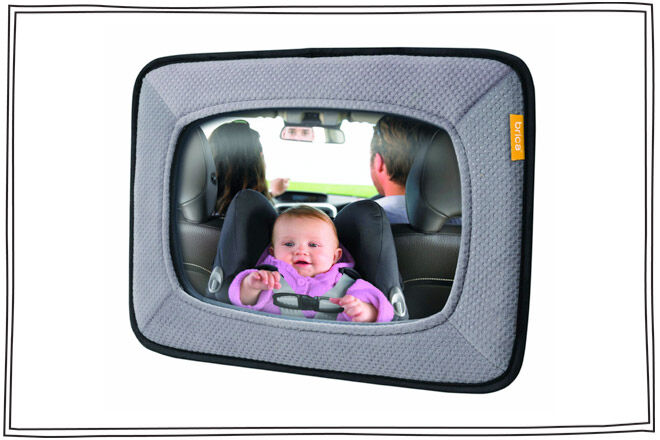 There is a primal need for mums and babies to see each other. A baby car seat mirror like the Brica Baby In Sight Mirror ($20) allows you to keep the lines of mutual adoration safely open.
8. Car Seat Chest Clip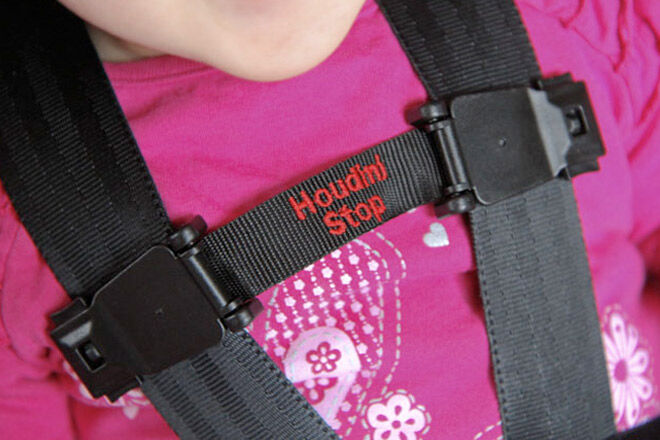 If your children have figured out how to remove their arms from the seat belt straps, then check out the amazing Houdini Stop Car Seat Chest Clip ($19.95). It's unlikely that your little magician will outsmart this device quickly!
9. Car Seat Organisers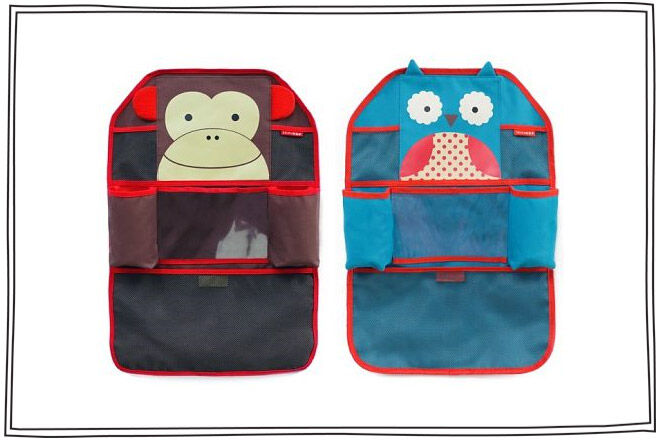 Children often want what they want and they want it… yesterday. These colourful Skip Hop Car Seat Organisers ($39.95 each) will keep must-haves such as dummies, drink bottles, toys and books at the ready. Everyone is happy.
10. Car Seat Protector Mat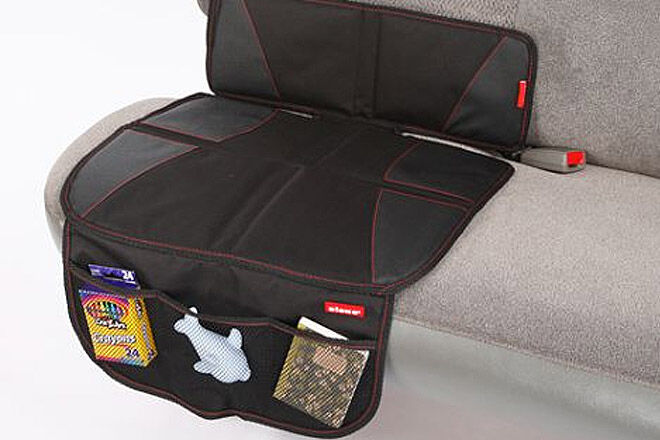 Cars depreciate quickly enough as it is; protect your car's upholstery from unsightly indentations with this car seat protector mat from Diono ($37.95). The nifty pockets at the front are also a great spot for tantrum-avoiding devices (AKA spare dummies and toys).
11. Portable Potty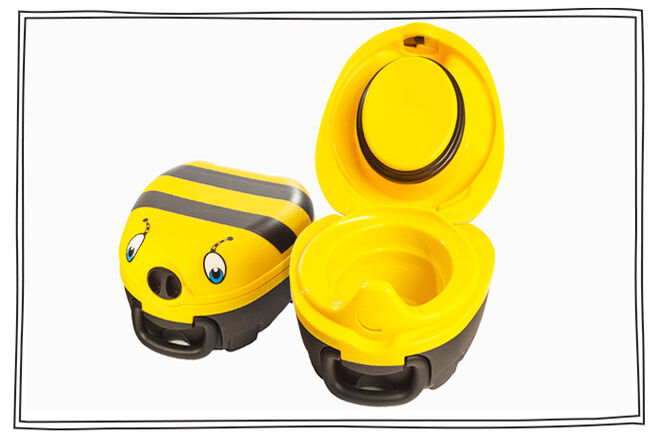 Kids have this charming habit of letting us know they have to wee about a minute past the last service station stop on the freeway. This portable bumble bee potty ($39) can live in the car boot for those occasions when they just can't hold on.
12. Car Window Sun Shade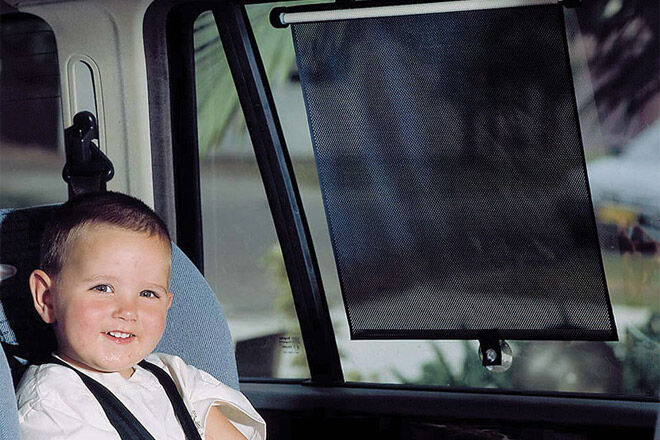 Car tinting is nice, but it costs a bomb. Protect your precious cargo from damaging sun rays and annoying glare with an inexpensive car sun shade. This roller shade from Dreambaby ($14.95) attaches easily to your car window and rolls up when not in use.
13. Toilet Training Car Seat Protectors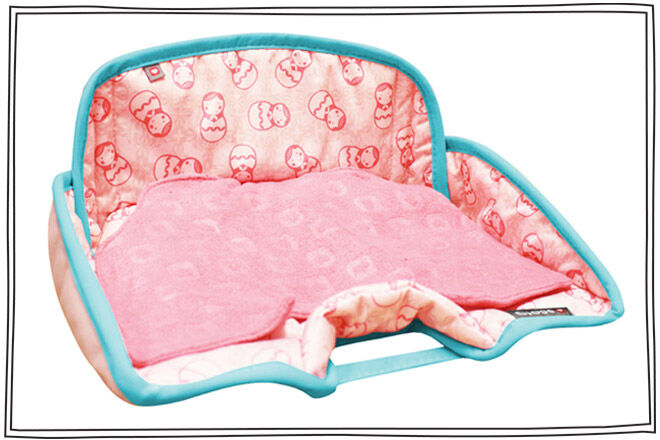 Toilet training toddler on board? Accidents will happen. Avoid all out panic with these car seat protectors ($24.95). They come in a range of designs and are super absorbent.
14. Car Seat Strap Covers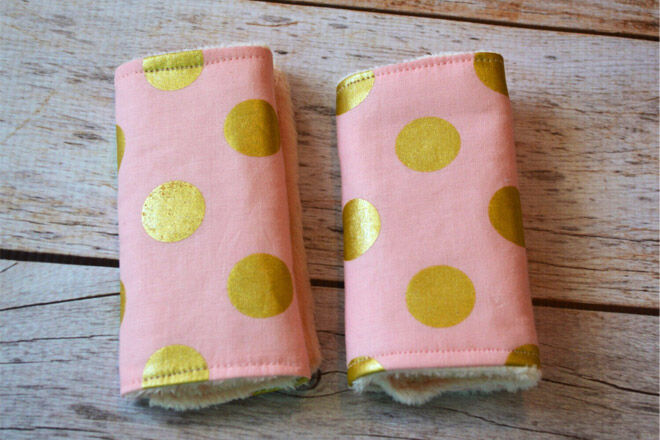 Squishy baby skin is scrumptious, but delicate. You can protect their gorgeous baby rolls and provide extra comfort from seat belt straps with these reversible and padded blush and gold car seat covers ($11.17).
15. Car-Friendly Toys
Sometimes your ears need to hear the sound of silence. Keep babies occupied with the colourful, educational Jeff At The Wheel toy by Lilliputiens ($59.95).
16. Car Rubbish Bin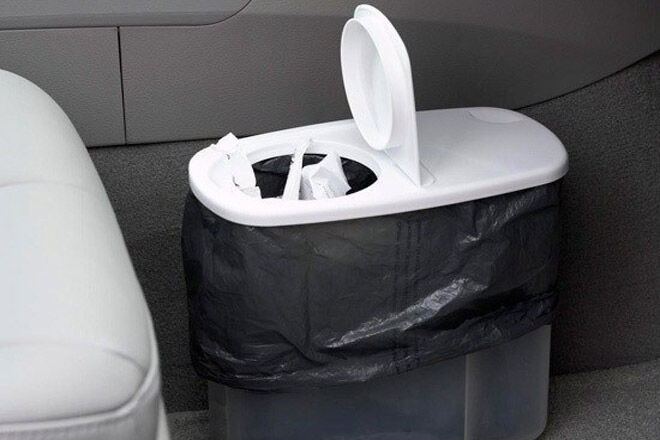 If you have to park two streets away from your destination in the hope that nobody looks inside your car and sees the mess, perhaps you could recycle a cereal container into a handy little rubbish bin (via Better Homes & Garden).
17. Travel Sickness Bags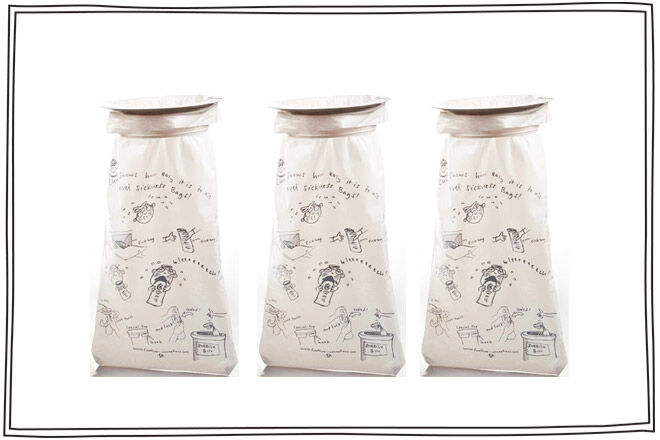 The *ultimate* travel accessory will cost you less than a cup of coffee and save you countless hours cleaning up. Hospital-grade, sealable Chuckie's Travel Sickness Bags ($4) come in a pack of 3 and they will protect your upholstery and your sanity. They're also really handy for catching accidents caused by toilet-training toddlers who just can't hold on. Worth every penny in our opinion!
18. Paper potty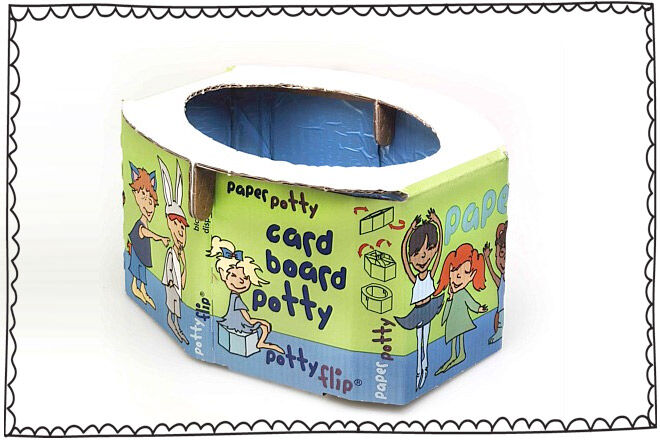 Take the Potty Flip ($9.95) along for the drive and save getting your knickers in a twist over last minute bathroom breaks. The paper potty is made from 100% compostable cardboard, meaning it's the perfect partner to your trip. No mess, no fuss. We like!