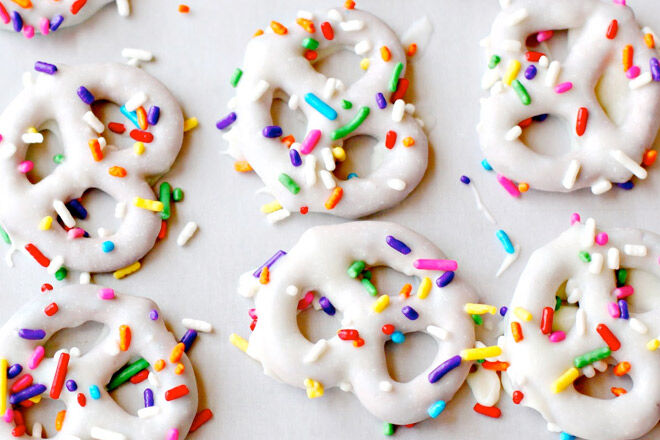 Hosting a disco party for your mini dance tots? We've got it covered. When it comes to feeding the kids, keep party food simple and jazz it up with fun colours and confetti. Don't worry about those sugar highs and lows; after all that dancing the kids will shake it off faster than Swifty could herself!
Here are some fun recipe ideas for your next disco party.
Confetti kisses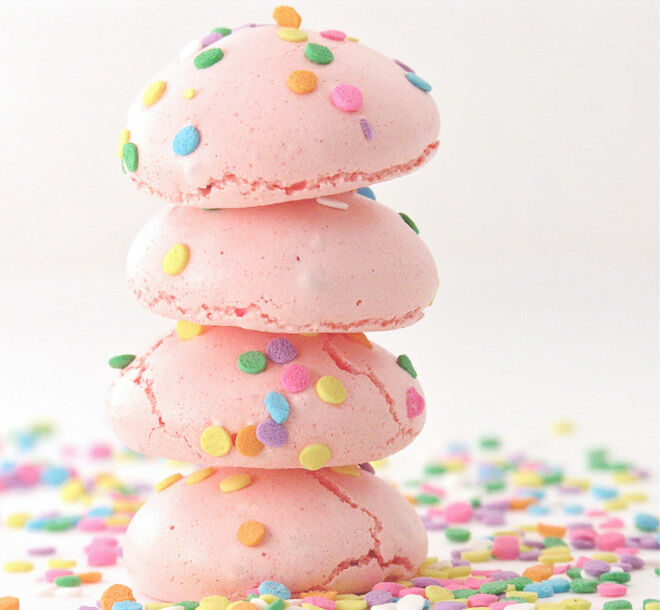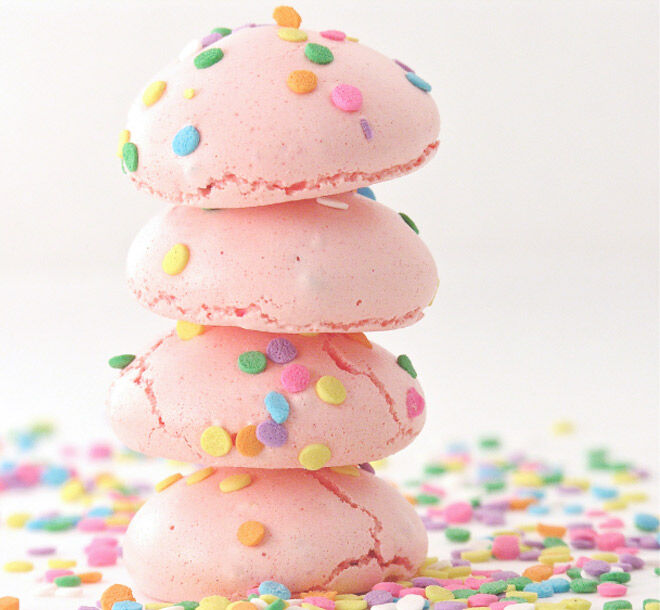 These confetti kisses: (via Easy Baked) look too pretty to eat! Ruthanne made her batch for New Year's Eve but we think they're perfect for a disco party table. Pink not your colour? Simply use a different flavoured jelly (lime, purple grape, strawberry) and decorate with multicoloured sprinkles.
Disco dippers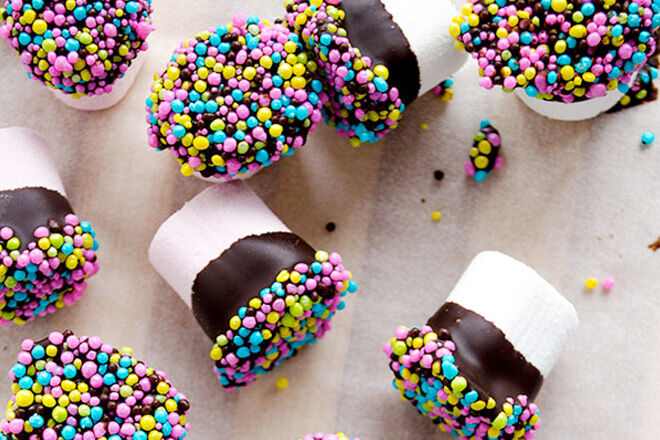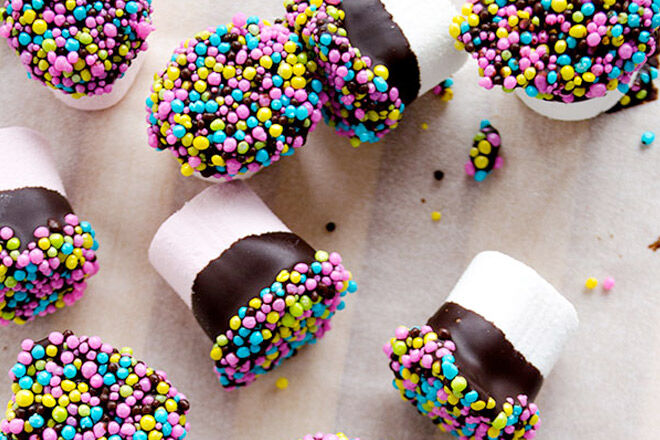 Simple? Check. Delicious? Check. These chocolate dipped marshmallows: (via Give Recipe) tick all the party boxes and are sure to be an instant hit at your next disco! To make your own variation use dark, milk or white chocolate to dip and then go crazy with a mix of toppings!
Colourful cuteness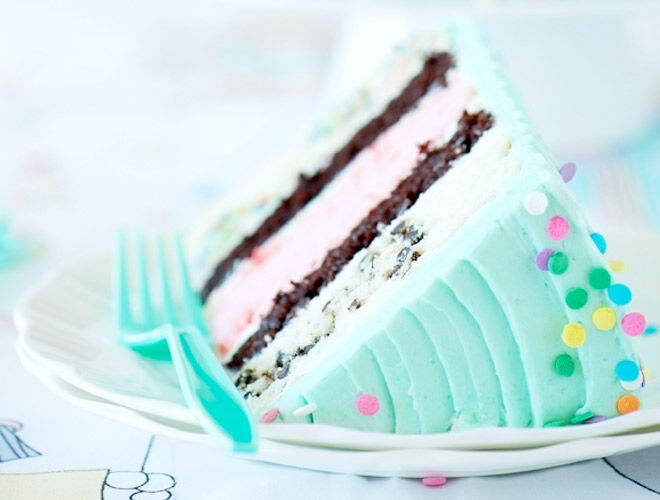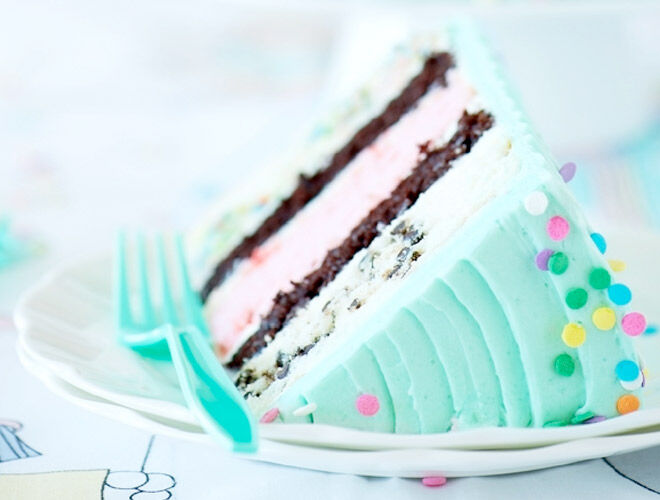 Wow! If you're looking for a birthday cake to make the party room pop then look no further than this birthday medley layer cake: (via Sweetapolita). Rosie's 5-layer cake may look daunting to the best of us, but her precise recipe and easy to follow instructions make whipping this beauty up a breeze.
Dainty disco bites
Colourful and beautifully bite-sized, these fairy bites: (via Pink Piccadilly Pastries) are an ideal treat for party nibbles and favours. With just 6 ingredients and only 15 minutes cooking time, we think these are a great last minute bake!
Popstar popcorn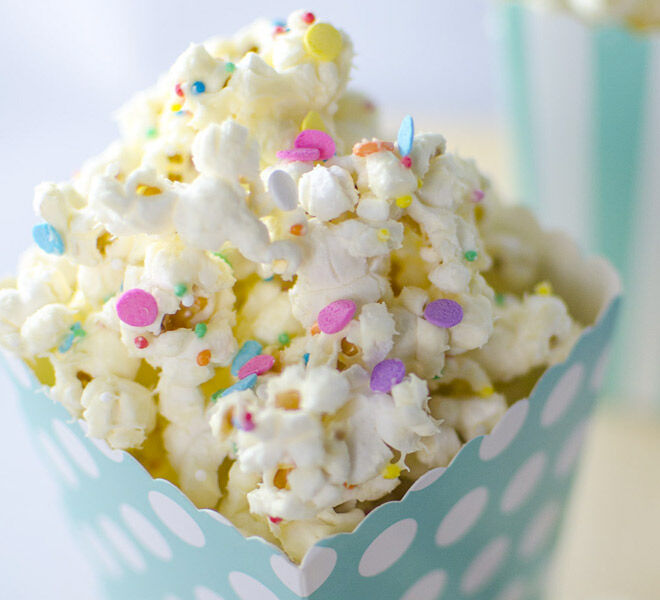 Say hello to disco party popcorn: (via Little Monster Party). This super simple idea is for when you don't have time to mess with the pretty stuff. Simply melt white chocolate in a baking tray, stir in your popcorn and cover with edible sprinkles. Done! You could even use store bought popcorn if you really don't have time to pop your own at home. Easy!
Confetti covered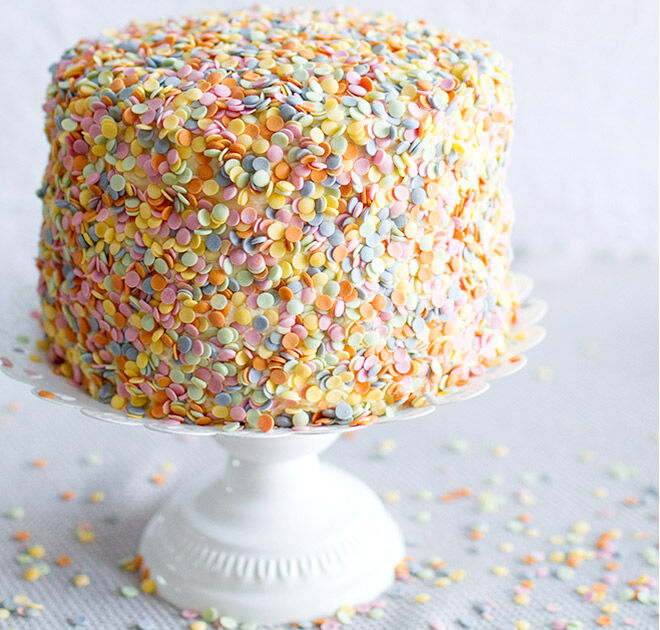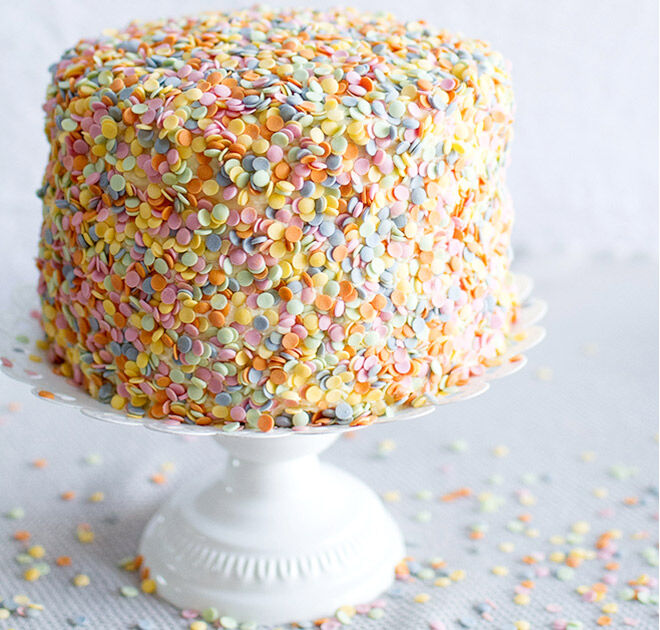 We kinda want to keep this confetti sprinkle cake: (via Bespoke Bride) all to ourselves. Do you blame us?! You can easily turn an average birthday cake into something spectacular with simple icing and beautiful sprinkles.
Diva doughnuts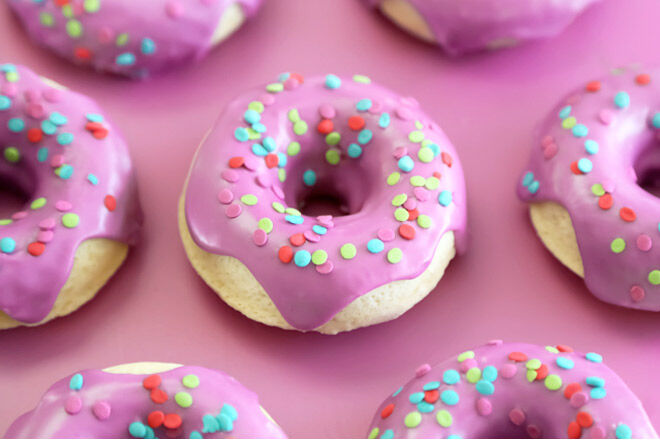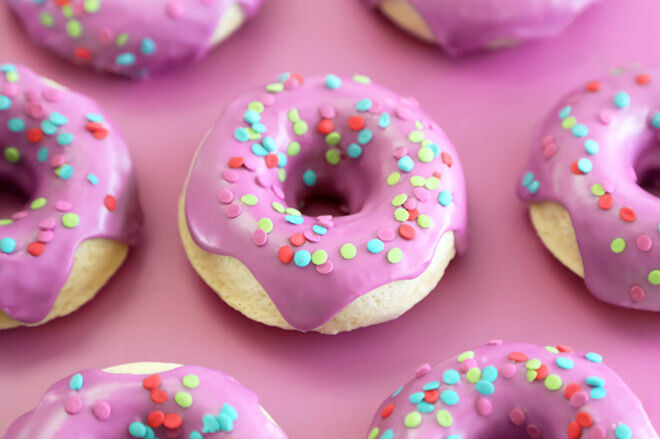 Anybody else think these doughnuts: (via Sprinkle Bakes) are screaming "EAT ME NOW"? They are the perfect combination of fun, colour and deliciousness – just what every disco party needs.
Pretty pretzles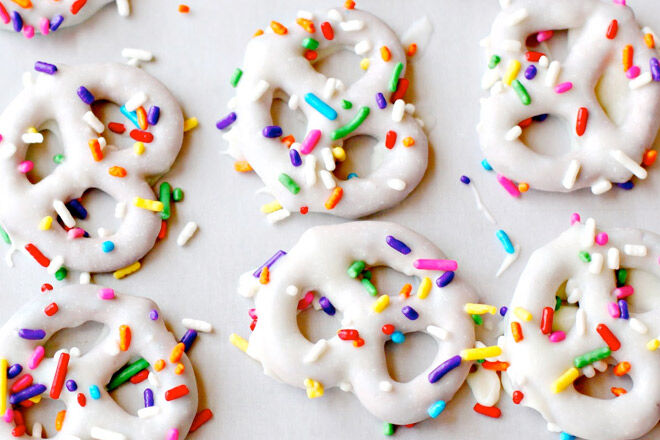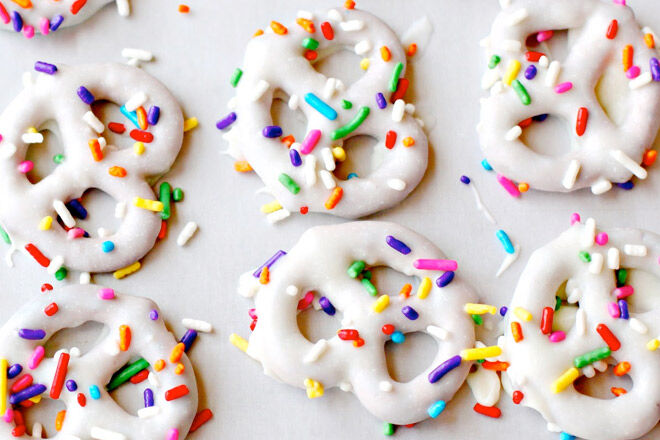 Pretzels don't have to be brown and boring. Add a colourful twist to your party snacks and end up with these pretzels: (via Sugar Cooking).
RELATED:
How to host a confetti disco party
8 cool crafts to bring your party to life