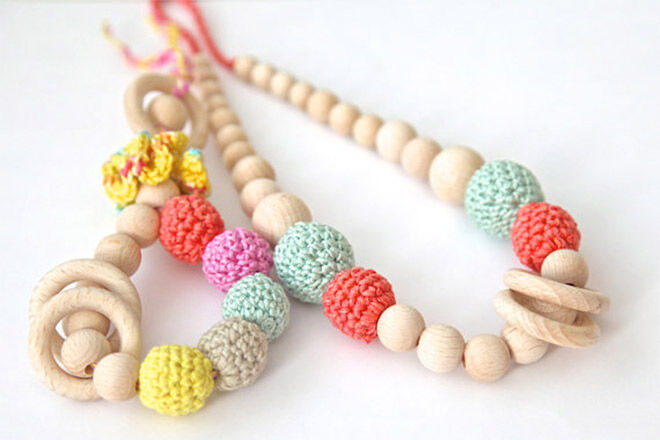 If bubba is at the chomping stage but mummy still needs to accessorise then you'll fall in love with these beautiful wooden and crochet teething jewellery. Call us magpies but we're totally attracted to the gorgeous bright colours.
Handmade from wooden beads and organic cotton, the teethers are safe for baby to gnaw on whilst you get on with looking fabulous.
Shipping to Australia from Etsy seller Nihamaj.