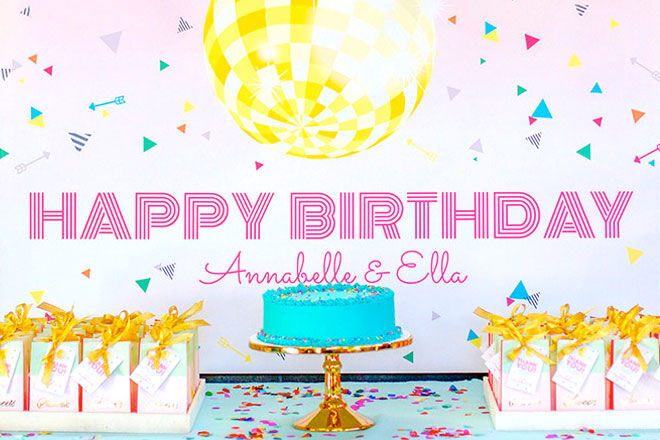 If the idea of throwing a party that's fun for everyone has you racking your brain, we may just have the answer. A Disco Party may not be the first theme you think of when considering both boys and girls, but we're here to show you how utterly fabulous they can be!
First thing's first, numbers; a disco party often involves a big open space meaning you are free to fill it with tiny tots and twirling tweens – no limited guest list here. Disco appeals to all ages; even the older sibling and adults will get up for a dance. Then there's the 'burn-out' factor; disco and dance parties are great for this reason – the kids get to burn off all that energy consumed from treats and party drinks with a day of dancing around. What's not to love?
If that doesn't have you dreaming of disco balls and confetti then this definitely will. We teamed up with Jodie, co-owner of The Party Parlour and Jennifer of Love JK to show you how to create a disco party of your own that will have everyone's toes tapping!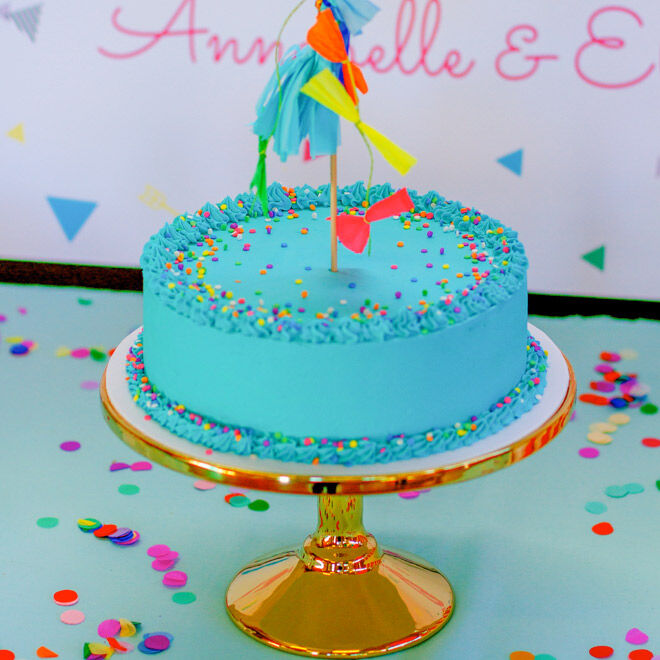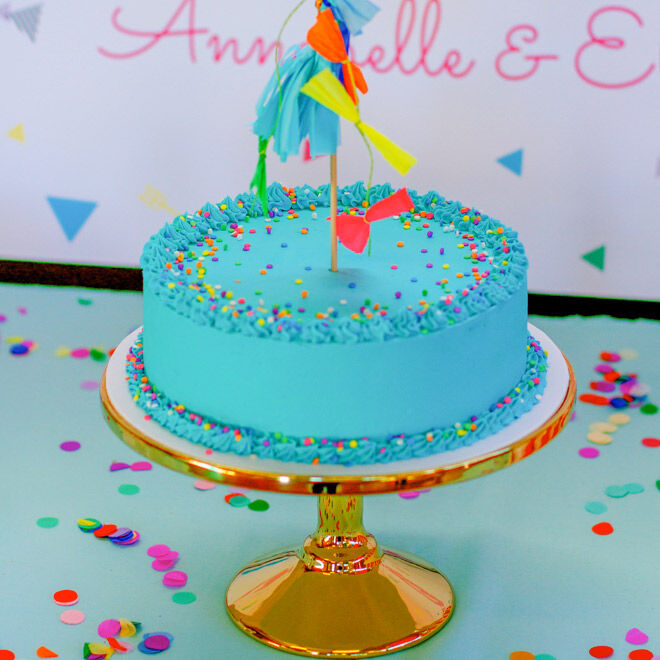 This disco birthday bash was styled around the personalised party invitations from Love JK. Glamorous golds, pinks, greens and colourful confetti are the perfect combo to make the party pop. Simply add final touches with a beautiful birthday cake like this bright delight from C for Cake!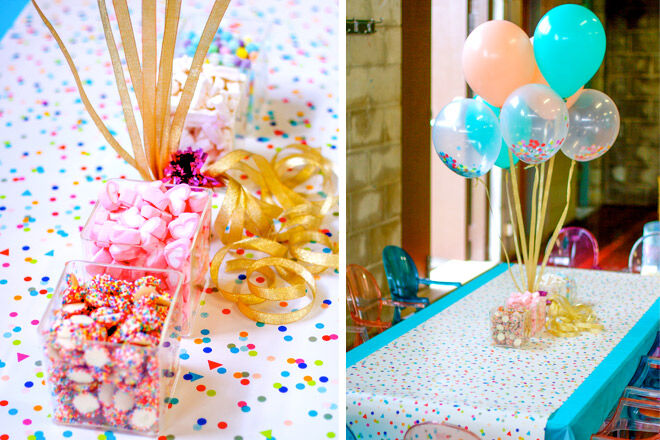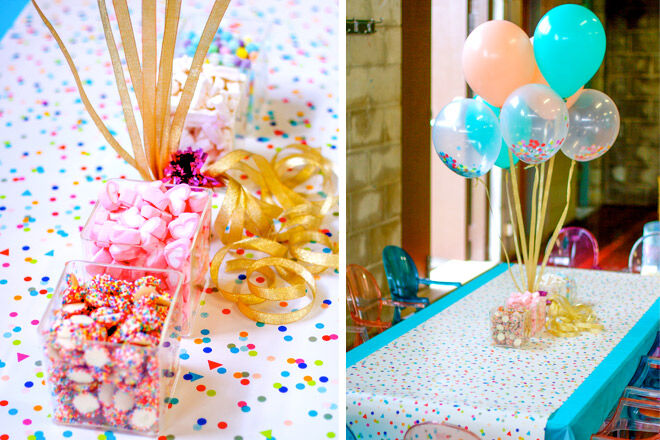 Confetti balloons make great decorations and will replicate the rest of your savvy disco styling. The ladies added bold table runners for this party and a sprinkling of confetti tied everything together nicely. Check out our disco party craft ideas to make your own colourful creations at home!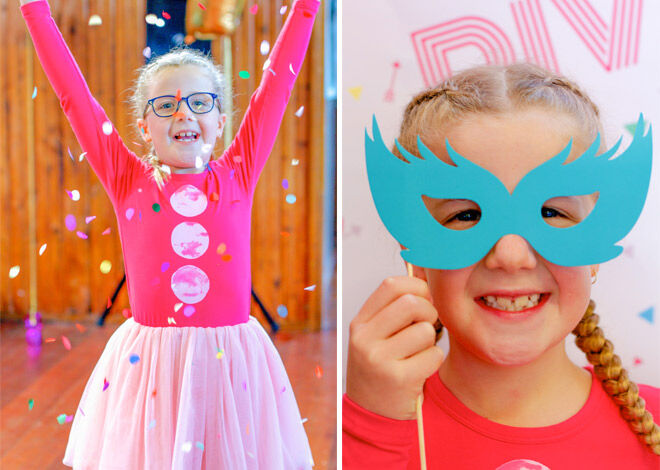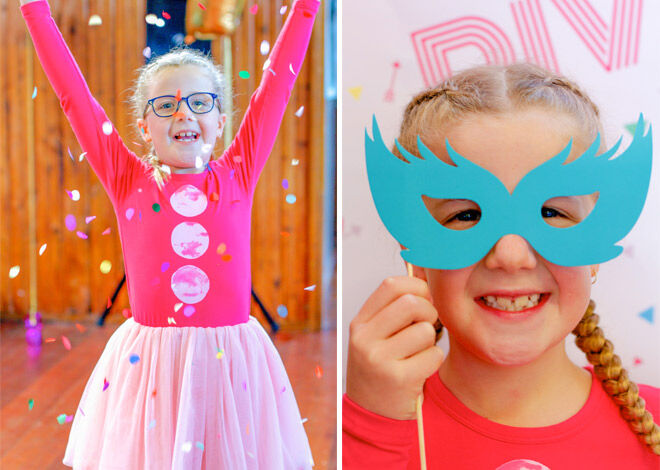 A party host can take care of the day's entertainment and saves you from dusting off the old dance shoes! These lucky diva's had Alex from Partyrockers keeping them thoroughly entertained with hours of disco and funky karaoke. After plenty of dancing and lots of running around, the party-goers were well and truly worn out – just the way we like them! Stacey from Mini Party People provided pretty party furniture for the tired out tweens to collapse into after all those moves. Note to self – make sure there are lots of seats for when the music stops.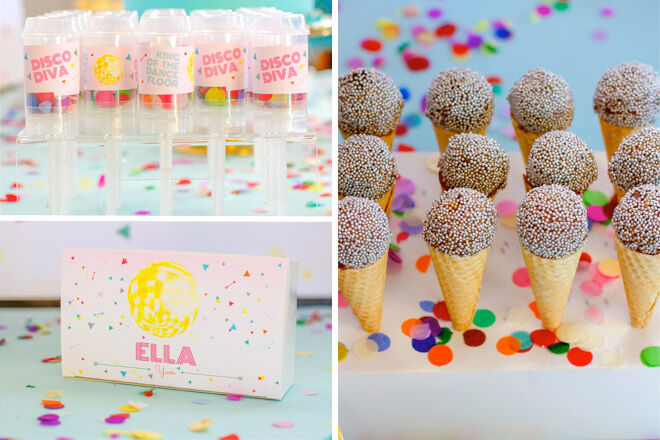 The disco feast was an array of colourful freckles, marshmallows, confetti push pops and 'disco water', with every tiny dancer having their own personalised lunchbox to tuck into as well. Check out our disco party recipe ideas for a sprinkling of inspiration.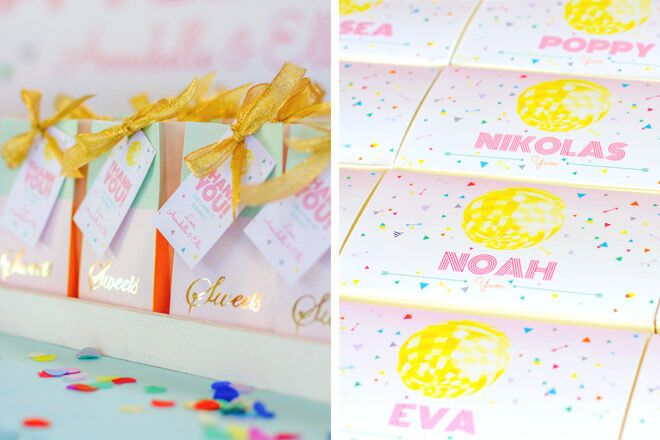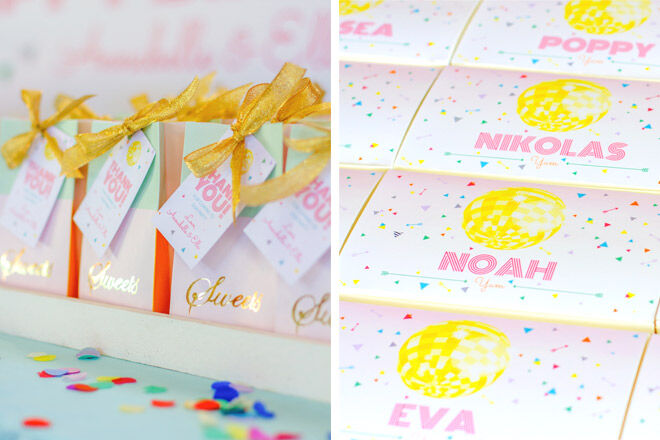 After the feast it was time to go home – No one wants to dance on a tummy full of treats! The party hosts gave every guest a party bag filled with disco goodies with a beautiful gift tag to say thank you for bringing their awesome moves!