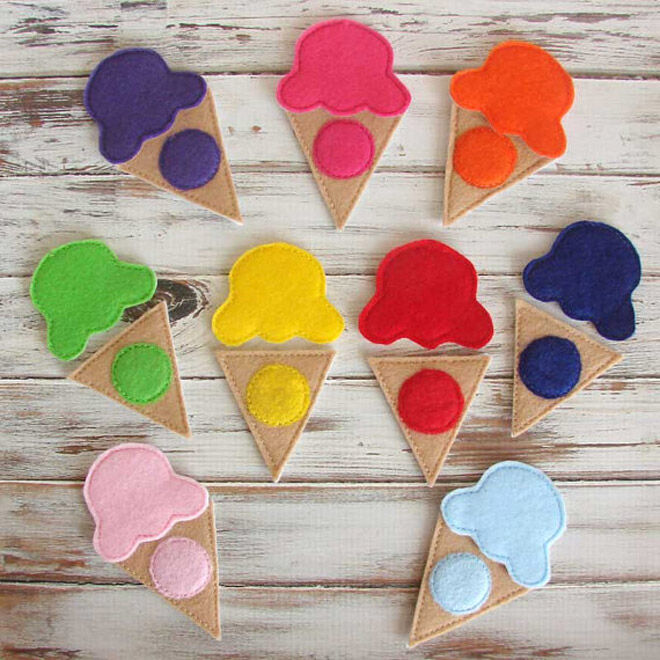 These felt games, puzzles and toys are so soft to touch that your tot will love playing with their furry textures. Toddler immersion is the name of the game here. Keep them busy busy with colour-matching ice creams, arranging puzzles or paying their way in felt-money for that cookie.
We reckon the bright colours and tactile touch are ideal toddler toys and love how the range includes quirky creations such as fire hydrant puzzles, play watches and even ladybug masks. The educational elements of the games also give them an extra star for learning made fun!
Shipping to Australia from Etsy seller Ann's Craft House.