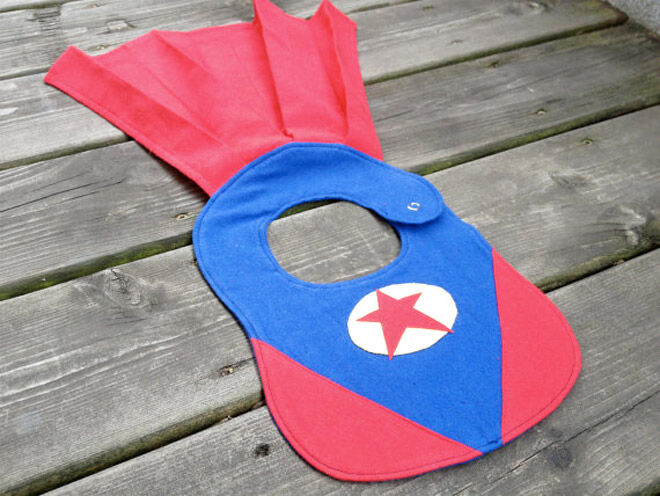 Is it a bird? Is it a plane? No, it's super baby! Sometimes a super baby's gotta do what a super baby's gotta do, including being ready in gear to rescue the world whilst feeding and drooling!
Made from soft cotton flannel, complete with a majestic cape, this baby bib is an essential for all tiny superheroes in disguise.
Shipping to Australia from Etsy seller Stitch Sewing.