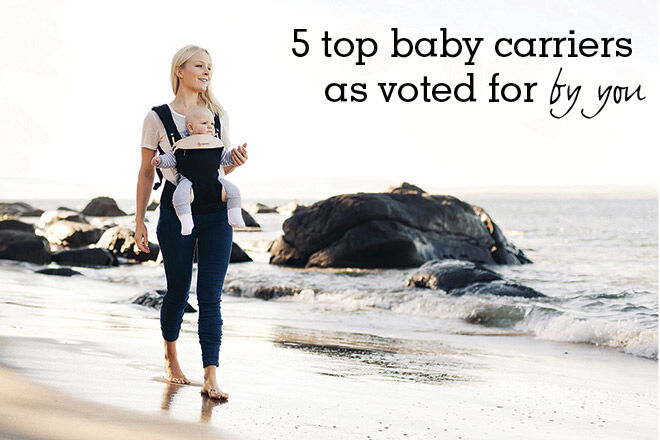 There are so many great advantages to being able to carry your baby. Bubba is kept close yet your arms are free so you get things done. Getting out and about seems so much easier, and when upset or unsettled sometimes there's nothing better than being close to Mum. With so many different varieties of baby carriers and slings out there, from slings to front, side and back carriers, it can be daunting to try and work out which one is best for your new little bundle of joy.
We asked the wonderful Mum's Grapevine community for their recommendations and here are your top five!
1. Ergobaby
The votes for the Ergobaby were incredible! The Ergobaby has a padded waist belt and padded shoulder straps which means you can comfortably carry your baby for long periods of time. You also have three carrying positions (front, back and side) and it can hold up to 20kg. It is not hard to see why it is a such a popular choice amongst mums.
"Honestly cannot go past the Ergo! I tried others and it's been the best for my back and I still use it occasionally for my nearly two year old!! Best baby purchase EVER!!" – Debb Sing
2. Tula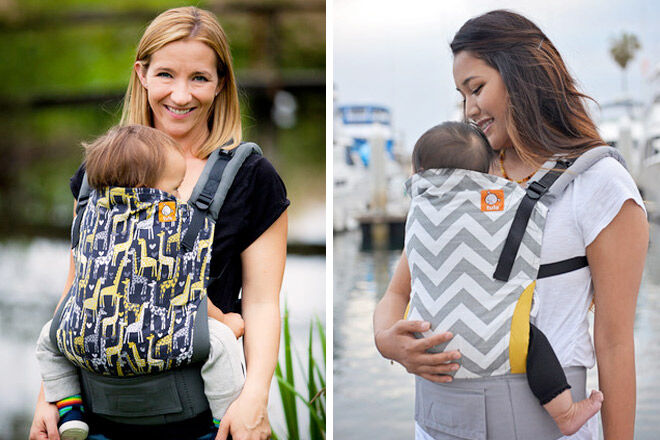 UPDATE: Tula is top of the pops when it comes to comfort. After months of travelling with their little ones in tow, the husband and wife team behind Tula set out to create a real baby carrier for real parents. And it worked. Noted for being incredibly versatile and extremely long lasting, we're not surprised to see our readers rank this one so highly.
3. Hug-a-Bub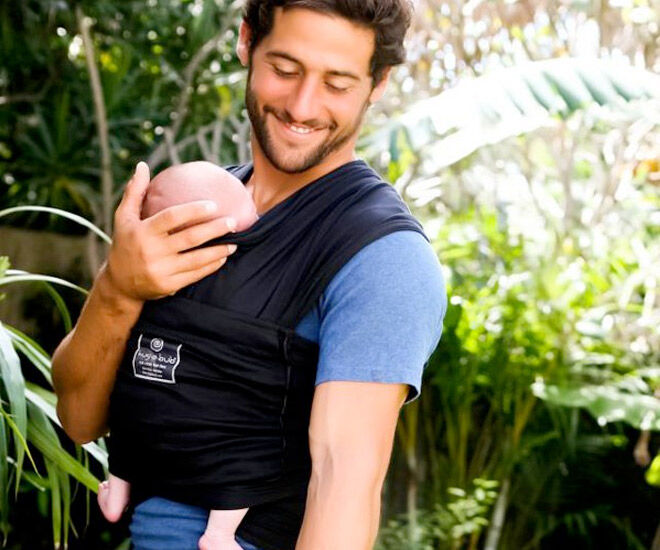 Our readers love the Hug-a-Bub. This wrap carrier is designed to be used from newborn without any extra attachments. Babies need to be close to you and the Hug-a-Bub does exactly that – giving you vital bonding time with your baby.
"Takes a bit of getting used to, but I love my Hug-a-Bub! My baby girl falls asleep straight away and she's so snuggly and close to me, it's almost as though I feel pregnant again. Fabric is gorgeous too."  – Rachel Rissman
4. Manduca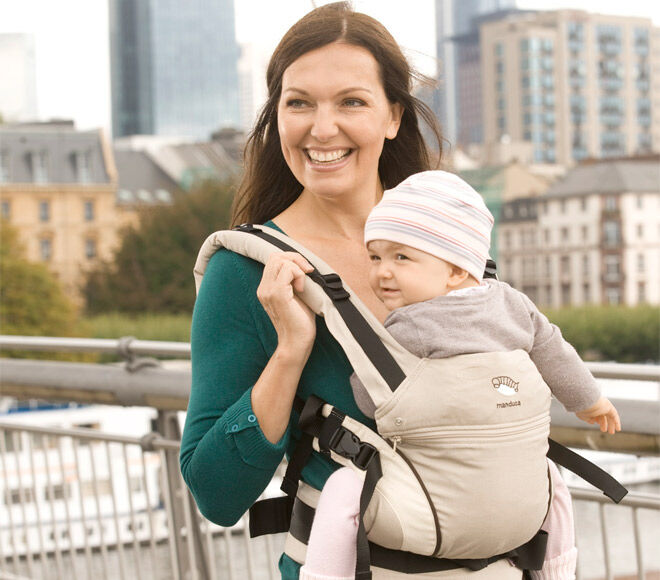 Made with a 100% certified organic cotton lining the Manduca carrier came highly recommended. Padded shoulder straps, waistband and adjustable neckrest means you are able to easily carry your baby 'til they reach 20kg.
"Manduca. Loved mine, so comfy to wear and my little man was a big baby. Could wear him all day." – David and Yvonne McAllen
5. BabyBjorn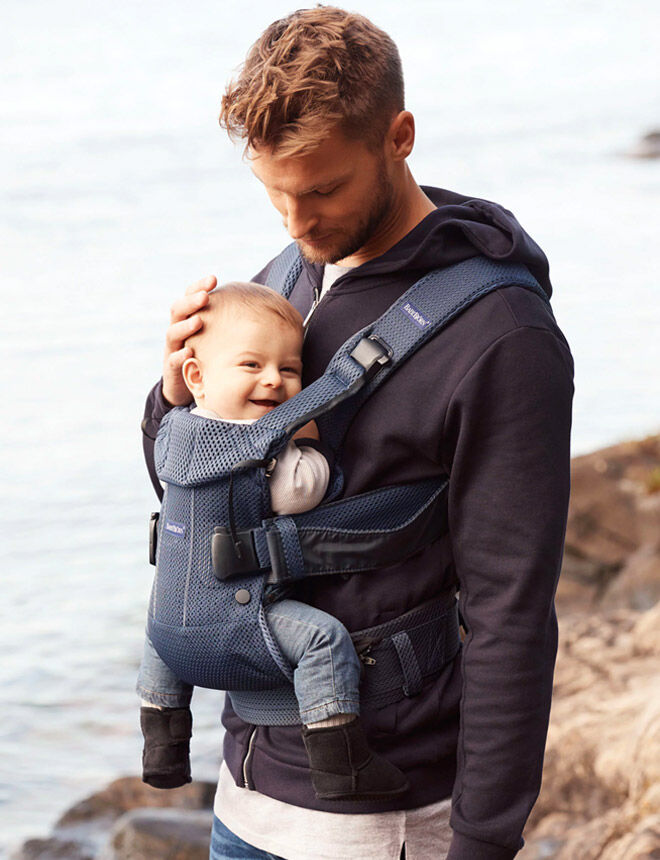 The BabyBjorn has been around since 1961 and has been specially designed to support your baby's head, neck, spine and hips. It can also be easily taken off to put your baby to bed when they fall asleep while being carried.
"I'm loving my BabyBjorn with my third baby. Really wish I had used it with my first two boys. Great back support and great price." – Lorna Marquet
6. Bubba Moe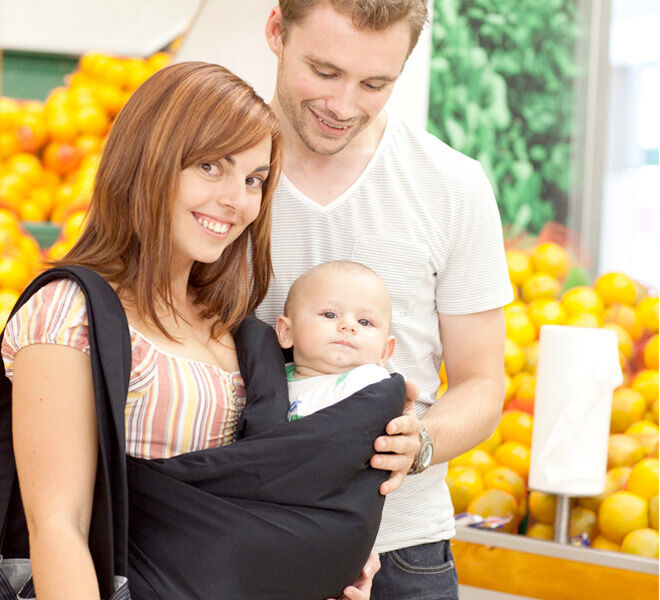 The Bubba Moe sling has 7 different carrying positions and is made from breathable cotton free from chemicals. You can use it from the minute you bring your baby home and it can also be used for discreet breastfeeding while out.
"Bubba Moe was fantastic and great that it's small to take out in bag or pram just in case. Whatever you get, I'd suggest to start them early in it. Give it a few short goes at home and then away." – Helen Gordon
Join the conversation …
Which baby carrier do you swear by? Let us know or check out what 180,000 other mums have to say on our Facebook page: