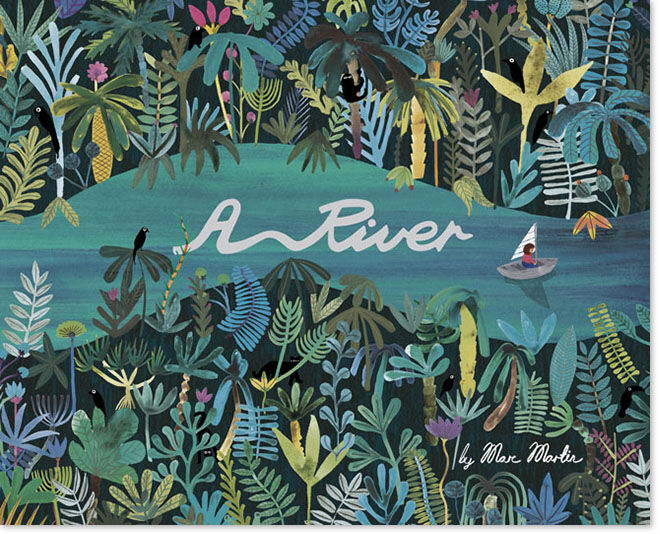 There is a river outside my window. Where will it take me?
A new picture book titled A River, from award-winning Aussie illustrator, Marc Martin has us enchanted with rich colours and lush textures. The story begins from an ordinary child's bedroom and transports readers on an imaginative journey from the city to the sea.
From cityscapes and farmlands to wild jungles and mangroves, kids will be delighted by the landscapes each page explores. We're utterly enraptured by the stunning illustrations of the book. Each page is so rich in detail that mini bookworms will discover something new every time they read it.
Coupled with poetic text and hypnotic rhythm, it's the perfect bedtime storybook.
Our tip on how to read this with your kids: try to spot the hidden animals lurking in the pages.
Get your copy from Book Depository.