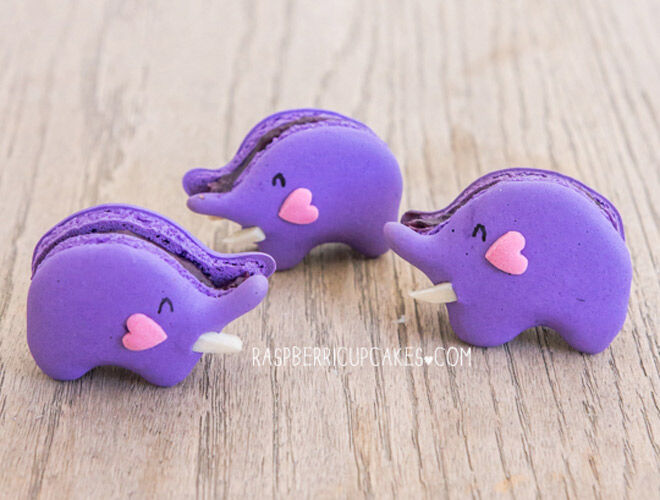 Oh my! These too cute elephant macarons from Rasberri Cupcakes have got us all in a tizz! Our minds are saying "aawww…how cute!" but our bellies are saying "Yum!…you look delicious!"
The blueberry flavoured bites come complete with slithered almond tusks and heart sprinkle ears – just in case you needed more adorableness with your mid-morning treat.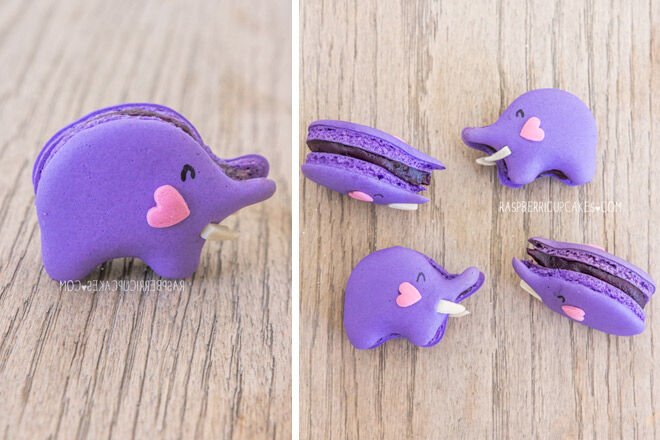 We're not quite sure how Sydney blogger Steph had the patience to achieve such pretty pieces of perfection, but we're sure glad she did! Her pint-sized purple creations have made us want to march straight into the kitchen. And she doesn't stop at elephants either, oh no, Steph has put her skills to the test with cat macaroons too!
For the full recipe head to Raspberri Cupcakes to see how it's done. We might just stay here and stare at these a little while longer…