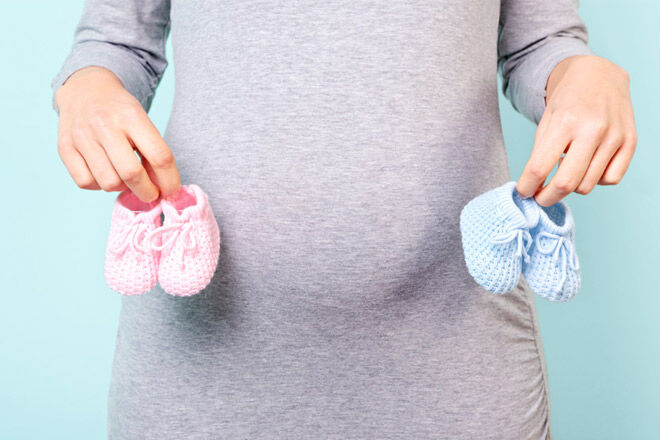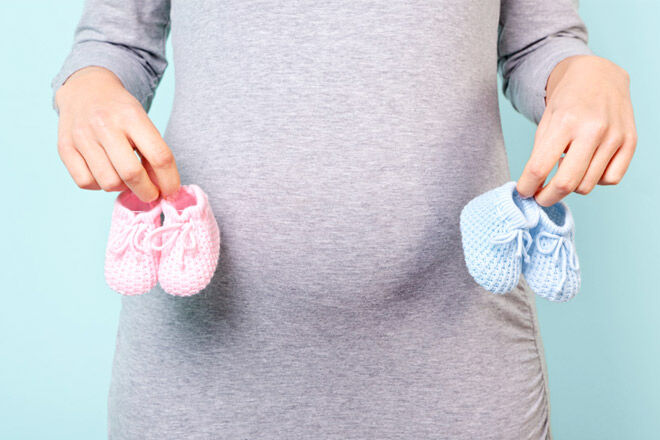 The number one question asked of pregnant women anywhere: do you know what you are having? If you've suffered from more than your fair share of nasty pregnancy ailments, you might feel tempted to shout out, 'WATERMELON'. It's understandable – cankles would make anyone cranky.
If the third trimester has been kinder to you, and your loathing of the aforementioned cankles are overshadowed by the impending arrival of your new baby, you may want to up the excitement ante and make a big reveal out of the baby's gender at your baby shower.
Here are 8 of our favourite gender reveal ideas for the big announcement.
1. Up, up and away!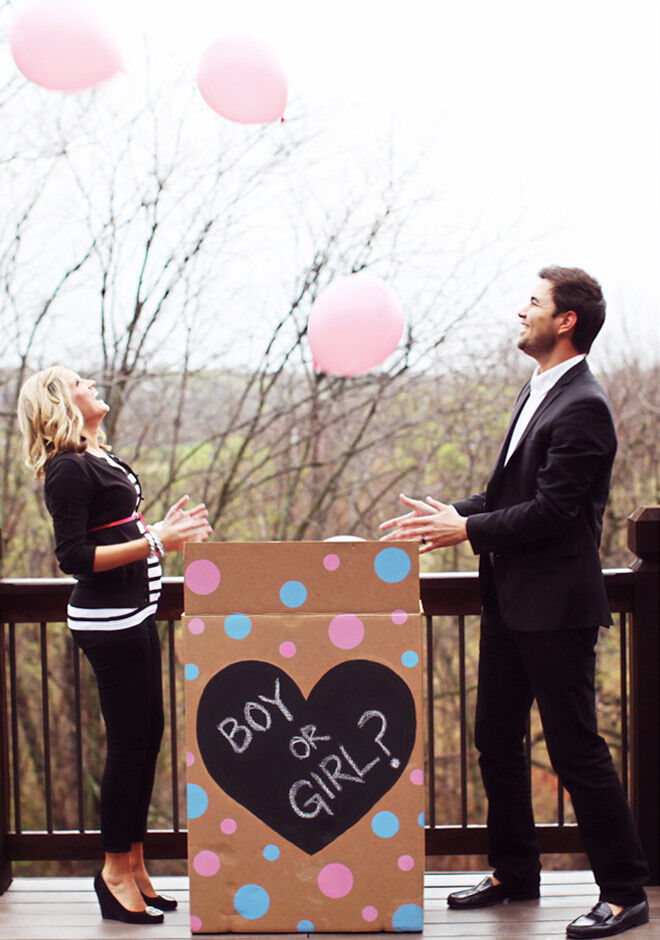 Keep your guests guessing all afternoon with a balloon box reveal. If you and your baby daddy also want to wait for your shower to find out your baby's gender, you could have a friend organise this for you so that it's a surprise all round! (via Radiant Photography)
2. Push pop confetti
Add a pop of excitement to your sit down lunch with some push pop confetti. Get the guests to pop at the same time and you'll cover the table in pink or blue confetti (via Thimble Press). If you want more confetti ideas that can be adapted to suit a baby shower, check out our Rockin' disco party themed post.
3. Water pistol painting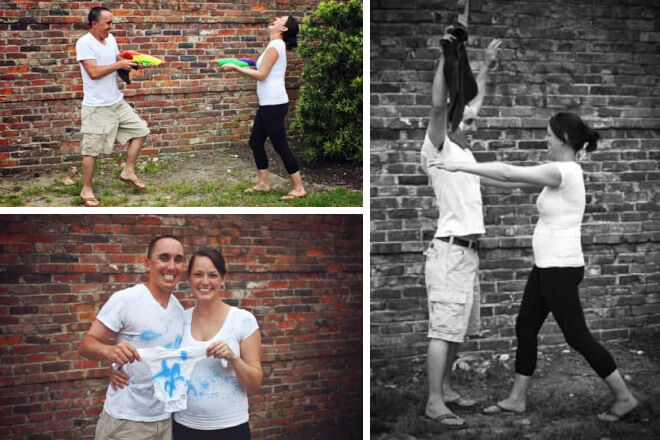 We love this water pistol reveal idea shared by Ncdglpp on Baby Centre's Community Forum. If pregnancy hormones have you feeling cranky, you can get your frustration out by spraying your guests with water pistols filled with gender-specific pink or blue coloured water. Make sure everyone is wearing white to get the full effect and be careful because it may get slippery! (via Baby Centre Community)
4. Get silly with string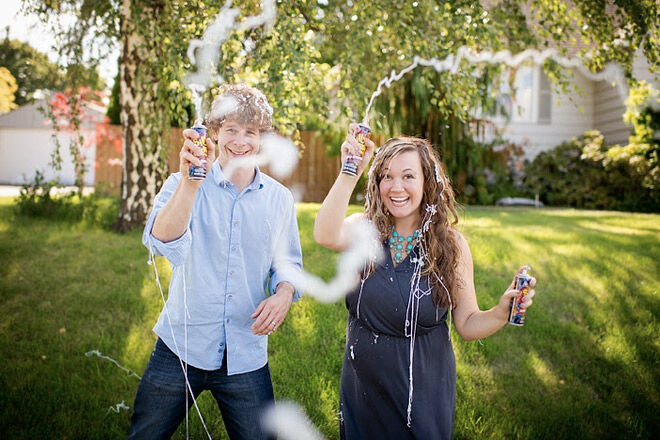 Get your silly on at your baby shower with cans of coloured silly string. Cover your cans in neutral coloured card to keep the gender a secret until its time to spray, then aim and shoot. (via Memory Montage Photography).
5. Cut a colourful cake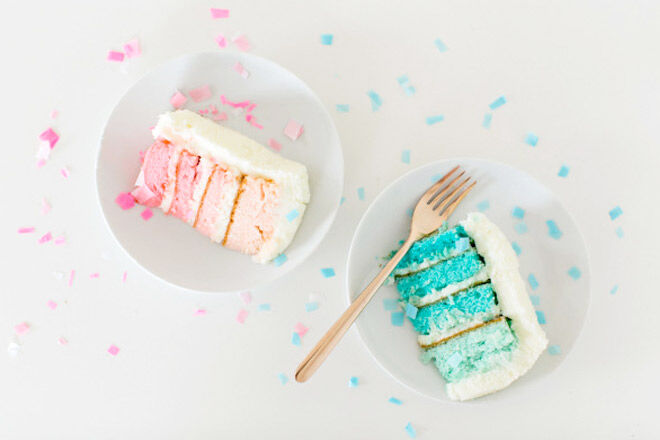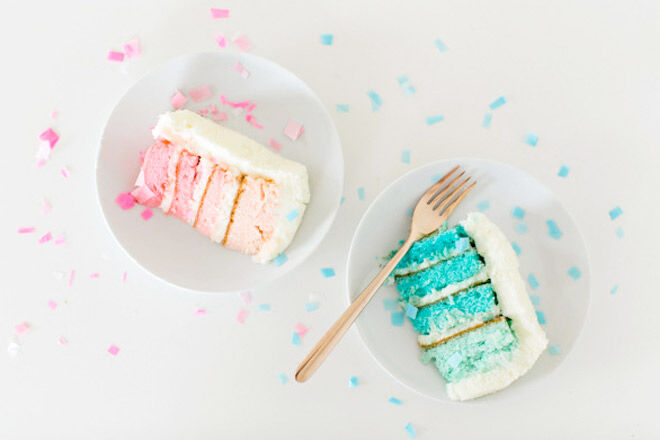 Make the moment that little sweeter with a gender reveal cake. Make the cake yourself at home or have a family member do it for you. The key to a stunning reveal is bright white icing and layers of bold coloured sponge on the inside. Yummo! (via Style Me Pretty).
6. Confetti balloon pop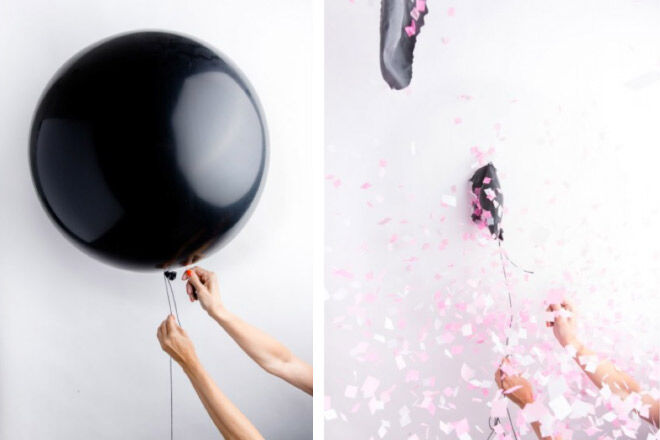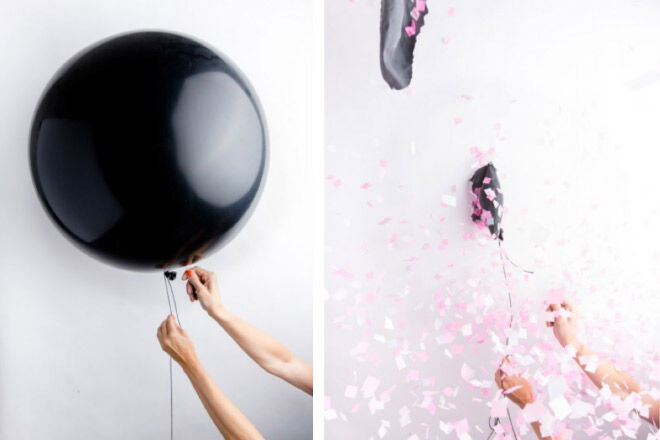 Pop the pink or burst the blue. Confetti balloons will fill the room with baby joy and cover your shower in colourful confetti (via Modern Frill).
7. Painted hands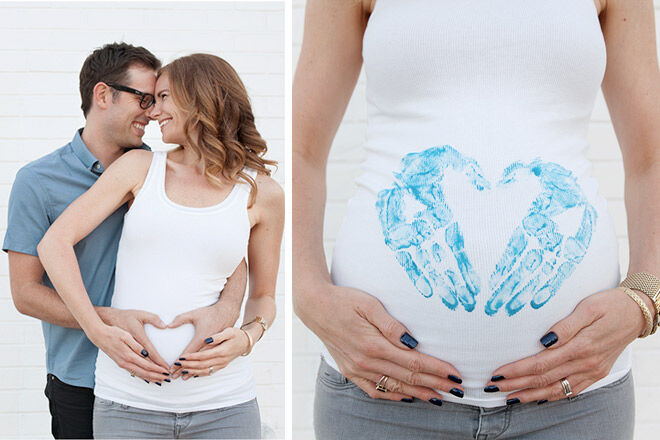 Make bump the centre of attention just like these guys with their painted hands gender reveal. Keep your white tee as a little memento and pop into a frame for bubba's first piece of wall art. This makes for a great pregnancy photo (via Ash Abercrombie).
8. Breaking biscuits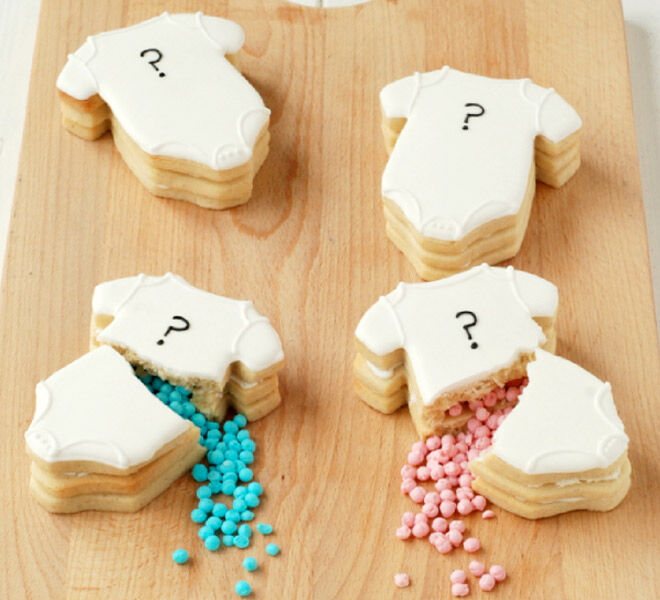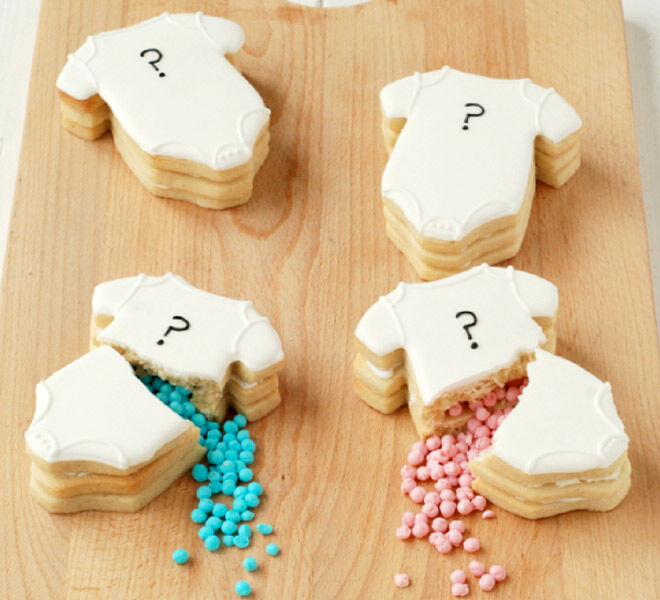 These gender reveal cookies will have guests nibbling in no time, especially if they know what's inside! These baby onesie cookies (via Craft Storming) are just too cute!