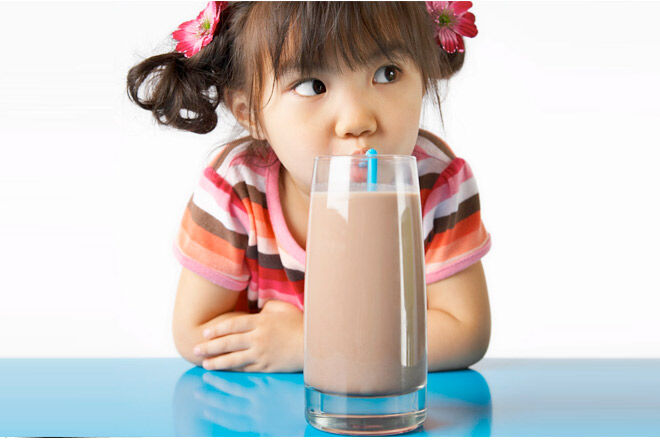 It's 4pm, the kids are home and they've already raided the fridge (probably without you noticing). The after-school snack attack can be a struggle to keep in check; it's about avoiding the sweet stuff and keeping it small enough so that they don't fill up before dinner.
To get the kids into healthier habits we've found 10 healthy after-school snack ideas to keep their tummies happy right through to dinner time.
Natural popcorn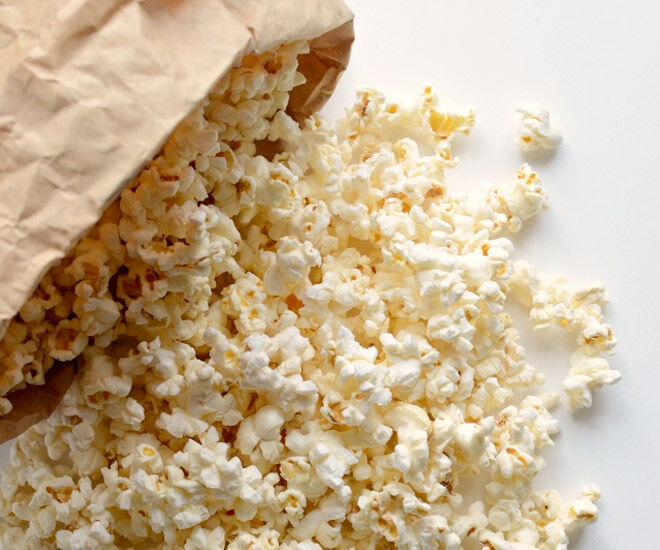 Natural popcorn is a great snack for the kids and will keep those little hands busy before dinner. Avoid all sugars and salts from store bought popcorn and make your own in a bag at home with this simple recipe from Bless This Mess Please. (via Bless This Mess Please)
Avocado Fries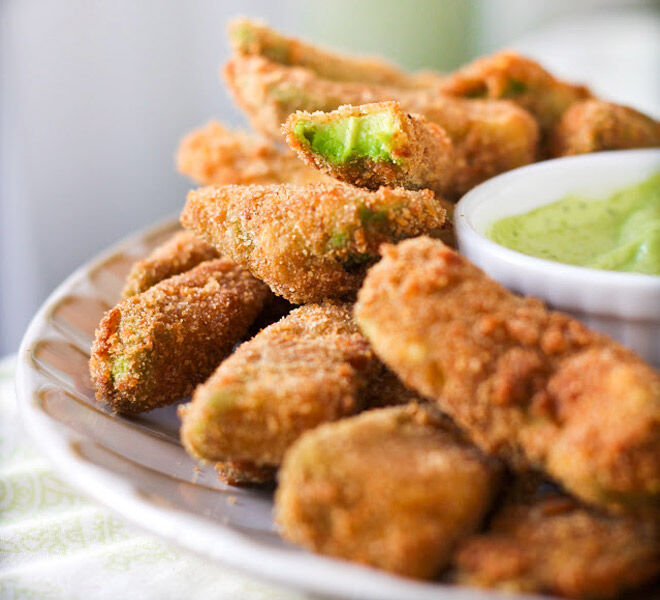 Are your kids crazy for avocado? We reckon these avocado fries will be a winner in any household come snack time. Not for every night of the week but definitely a new addition to the top picks at treat time! (via Adventures In Cooking)
Choc dipped bananas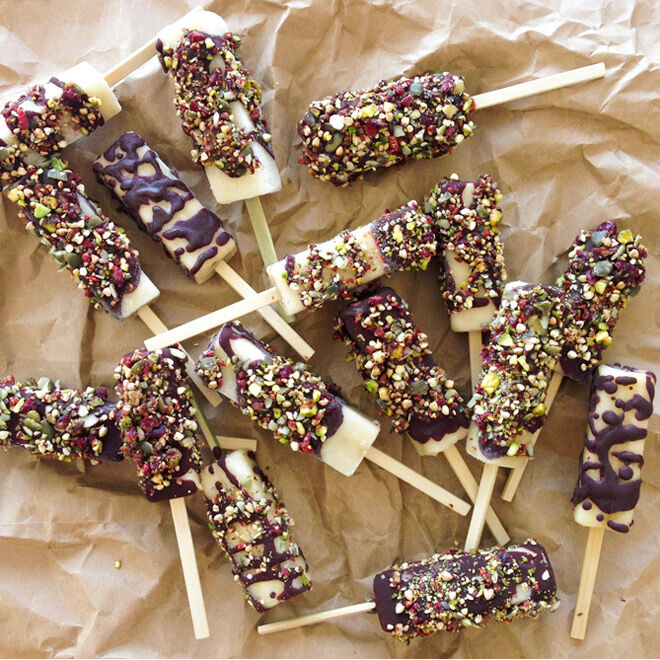 YUM! Sweetened from a bunch of natural goodness, these choc banana popsicles are fab to have in the freezer for snack time. Make on the weekend, get the kids to help and sprinkle with coconut or chopped dried fruits for a last minute snack attack. (via Secret Squirrel Food)
Caprese Sticks

Think of these caprese sticks as a pizza without the bread. We love it! Try with slices of salami, ham, pineapple or a mix of the kids' favourite toppings. We all know that the kids can't resist food on a stick. (via Back To Her Roots)
Sushi sandwich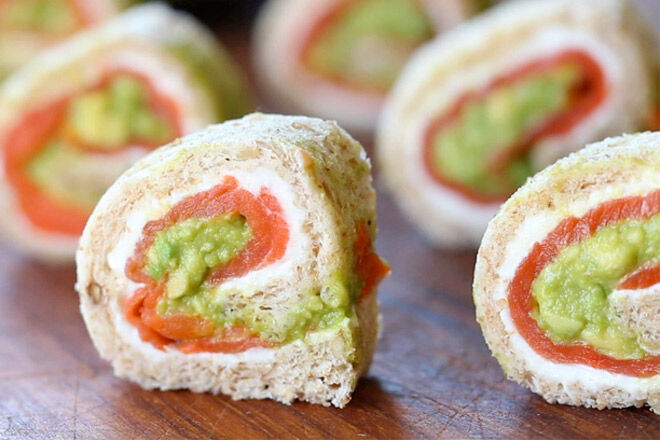 Who has time to make sushi before the school pick-up? Not us that's for sure! Turn the kiddies sandwiches into a simple roll up and they wont know the difference. Fresh, light and super tasty. (via Buona Pappa)
Chocolate Smoothies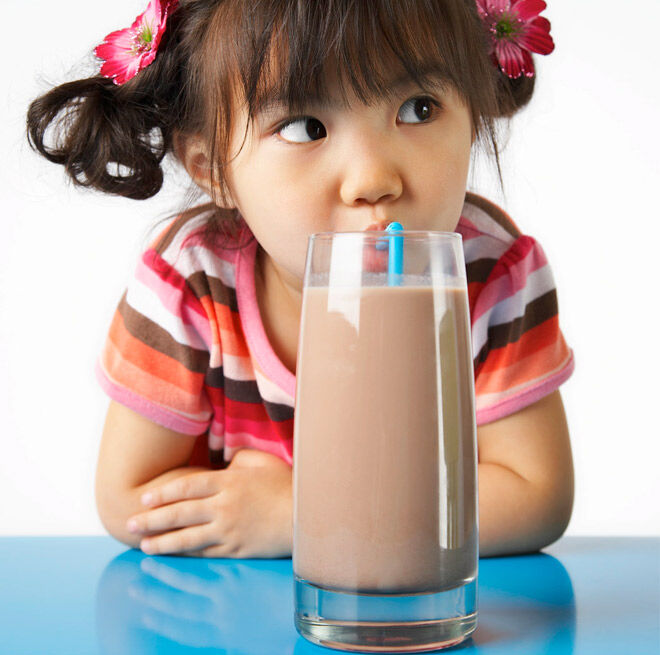 When the kids ask for a chocolaty treat, a sip of a smoothie can do just the trick. The new chocolate milk mix from Fangks has all the yumminess of their favourite flavour fix without any of the artificial nasties.
Yep – it's gluten-free, nut-free, GMO-free and simply sweetened with Natvia. Perfect for an after-school smoothie to keep the kids happy up to dinner.
Apple pops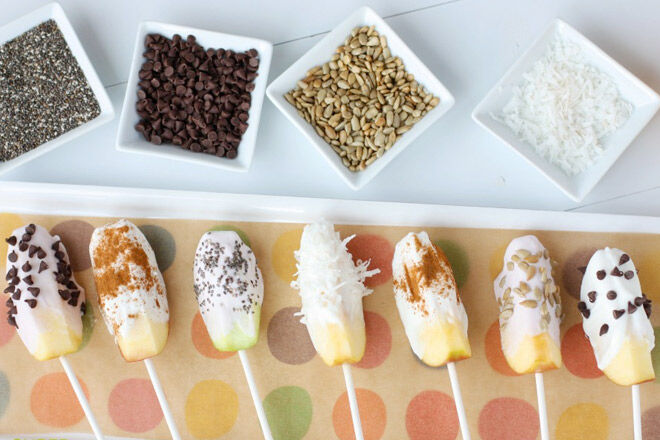 Yet again, it's the return of the stick; and this time it's dipped in yoghurt-y goodness! Set the little ones up with an apple pop making station and let them get busy with their fruity creations. This is a great idea for when you've got more than one little munchkin to look after. (via super healthy kids)
Sweet potato chips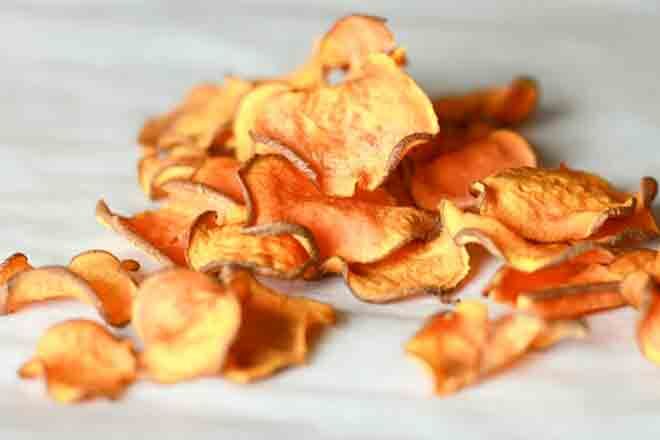 Sweet potato chips are a sure-fire winner for getting the kids to eat healthier. Baked instead of fried, these golden goodies take hardly any time to cook and can be jazzed up with herbs and spices to suit your small snackers' taste buds. (via Linda Wagner)
Banana & date loaf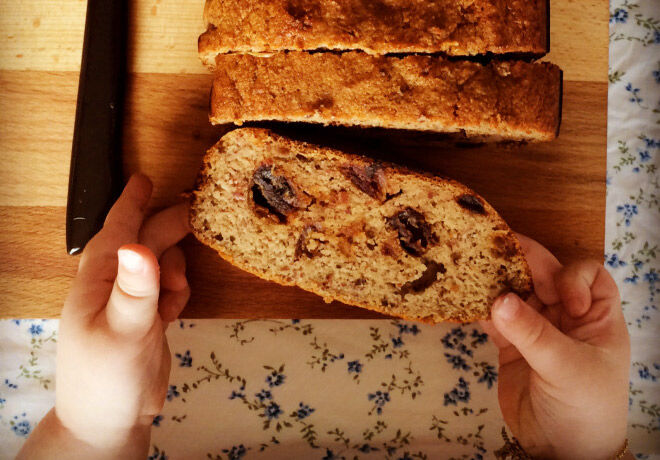 Make on Sunday and keep sliced and ready for after school; this banana date loaf is refined sugar-free and incredibly delicious! Serve as is or slightly warm to make it super yummy. (via My Lovely Little Lunchbox)
Banana Ice Cream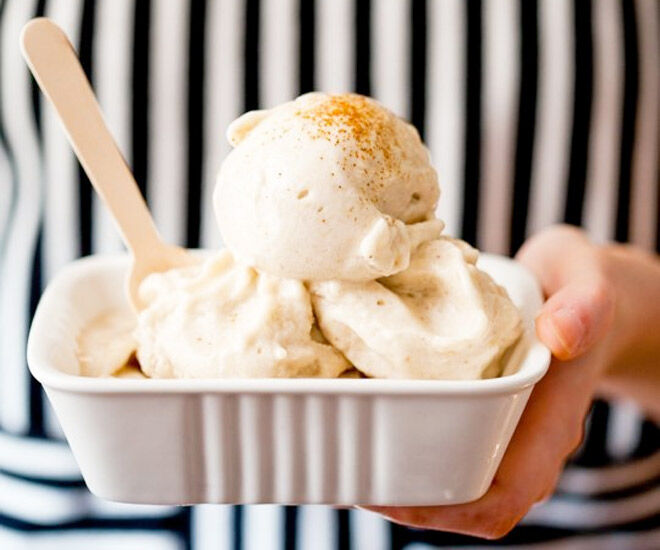 You may think we're absolutely bananas but we're not, this is! Yep – banana ice cream made from nothing but the good stuff. On the scorching hot days when the kids come home, pop your frozen bananas in the blender and viola! (via thekitchn)
READ MORE:
Six simple slices for the school lunchbox