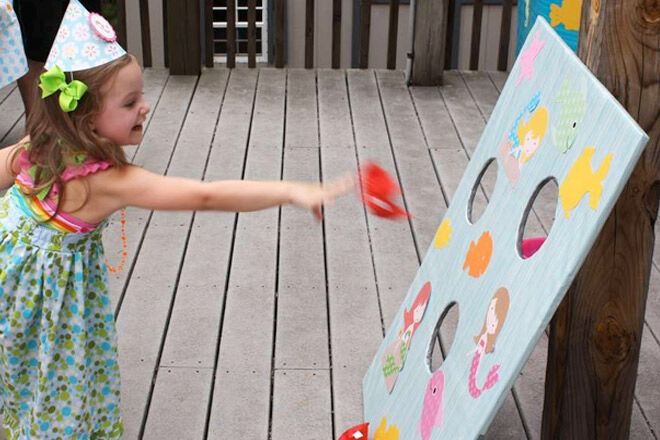 In between the singing, dancing and opening of presents, party games are a great way of keeping the kids on their toes (and away from a table full of treats). When throwing a themed birthday party, a simple tweak on a party classic can turn it into a new found favourite. For a whole new world of underwater fun here are 5 mermaid party games to get their tails flapping!
READ MORE – 6 show-stopping mermaid cakes
READ MORE – You're invited to Zara's mermaid party
Pin the tail on the mermaid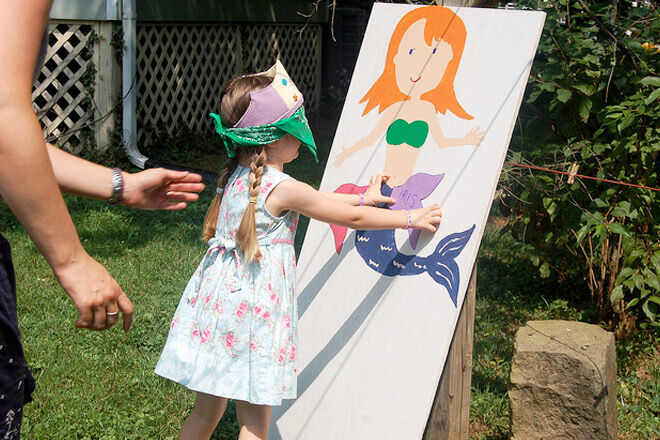 We've all played pin the tail on the donkey, but what about pin the tail on the mermaid? Same theory and just as fun as the original! Oh, and why not get the kids to create their mermaid picture as part of a party 'craft' session. (via Pinterest)
Under the sea limbo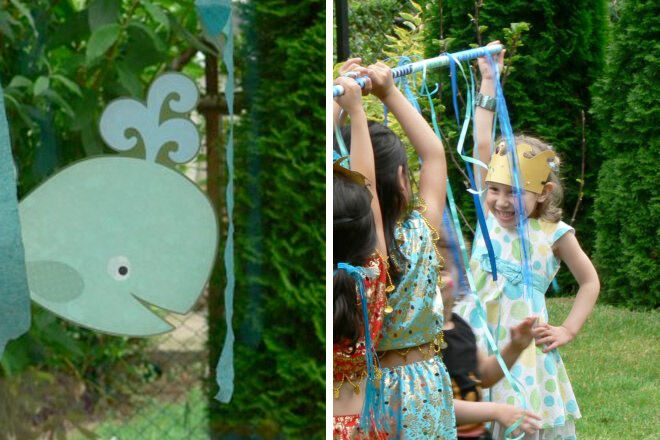 Come on down and do the limbo! Tricky for us oldies, but the kids love it. Decorate your limbo stick with underwater accessories; think blue streamers, green tissue paper, silver ribbon and sparkles, then get ready for the mini movers and shakers to take their turn. You'll have them worn out in no time with this one! (via Mama Peapod)
Making bubbles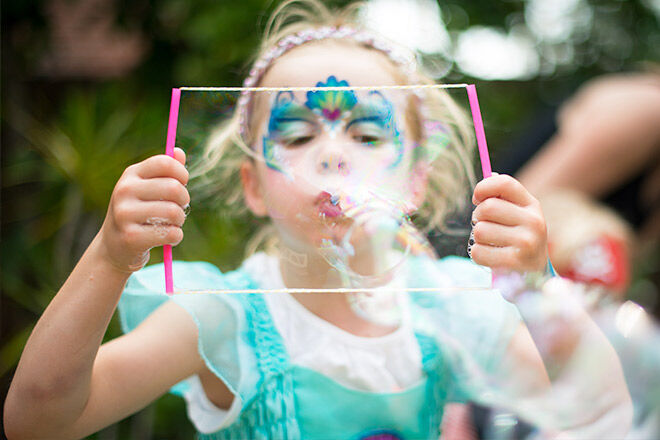 When they're bursting with energy it's time for a game of giant bubbles! The partygoers can use all their huff and puff to blow the biggest bubbles imaginable. These clever creations were put together with a length of string and two plastic drinking straws. Dip and dab into your homemade bubble mixture and get popping!
Feeding time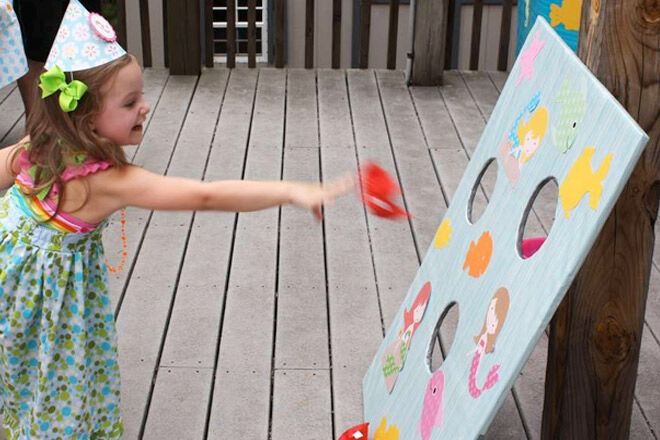 Feed the fish and feed the octopus; all that swimming in the ocean means these guys are ready to scoff! Grab sheets of ply or cardboard and paint your ocean backdrop in blue. With a little creative crafting (or time-saving templates) you can create your underwater setting in minutes. Cut holes for the mouths and let the kids line up for feeding time! (via Catch my Party and Lizard n Ladybug)
Treasure hunt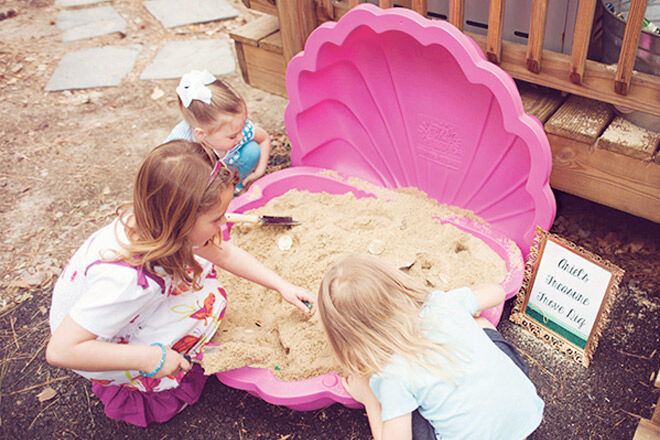 "Oohh aarrr…did ye know there's treasure in your backyard?" Turn the summertime sandpit into a land full of treasure for your mini mermaids to explore! Hide gold coins, mini games and clues before the kids come hunting for treasure. (via Hostess with the Mostess)