Do you have an overwhelming urge to nest that simply has to be satisfied? Then let out your inner Shaynna Blaze and get started on decorating your baby's nursery. Creating a beautiful space for your bun-in-the-oven can be one of the first opportunities to really bond with your baby.
To help you get started, we've put together 16 of our favourite nursery wall art ideas. From easy do-it-yourself projects to ready-to-hang prints, these picks are sure to cure blank wall syndrome and help you to create a contemporary nursery space for your little darling.
1. Digital Art Prints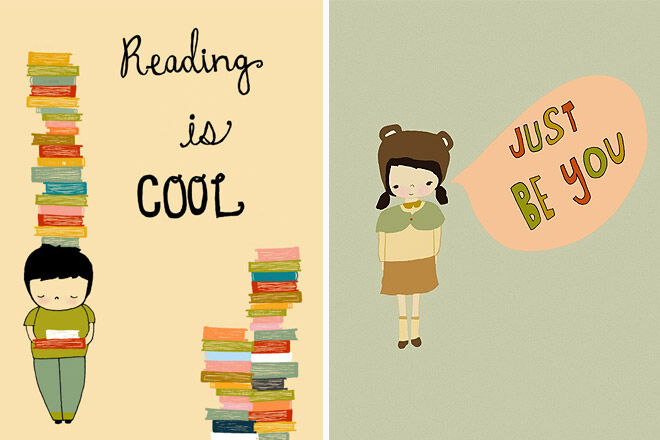 There's nothing like instilling positive attitudes in our young ones right from the get-go. These Studio Mela art prints ($26.36 each) will encourage positive attitudes about reading and self-belief. Nerd power!
2. Vintage Embroidery Hoops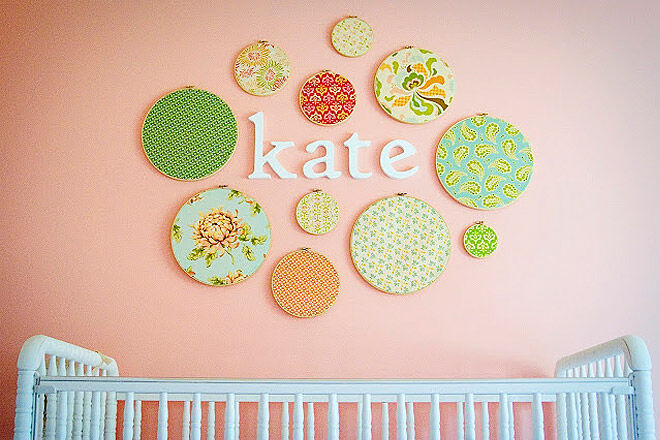 Get your craft on with these ever-so-sweet vintage embroidery hoops. You can mix and match any complementary fabrics to create your own gorgeous retro wall gallery (via Aedriel Moxley).
3. Washi Tape Wall Decal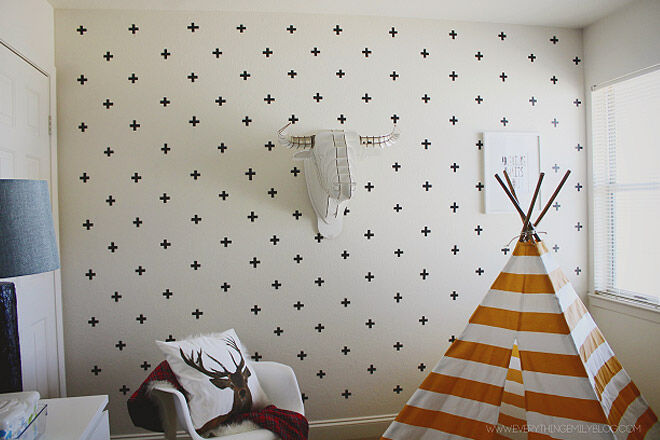 Kids don't necessarily need cutesy nurseries; something quite contemporary and sophisticated can work when paired with other more age-appropriate décor pieces. This DIY washi tape crosses wall decal is a great example of a do-it-yourself decal (via Everything Emily) and is perfect for the cool kid.
4. Washi Tape Car Track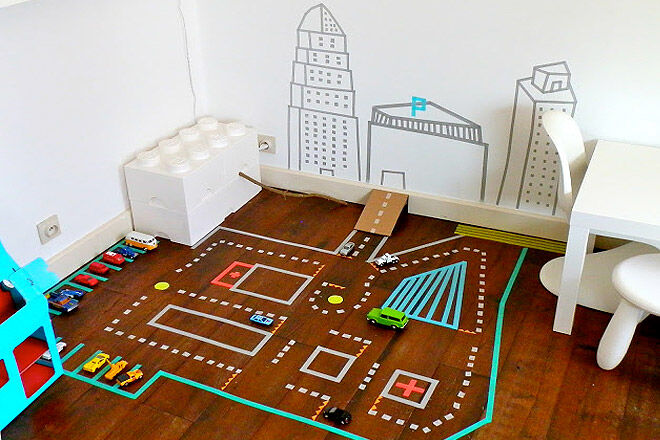 Beep, beep, beep!  Keep the washi tape out to emulate this super cool Washi tape car track (via Le jardin de Juliette).
5. Superhero Prints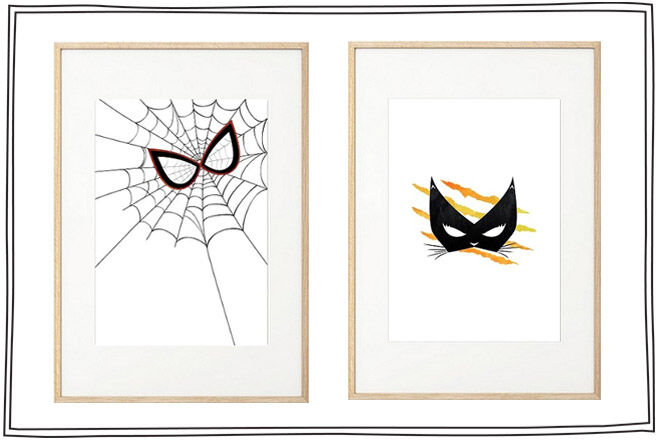 Just in time to inspire a whole new generation of budding superheroes is May and Belle's simple but effective graphic print range (from $27 each).
6.Abstract Art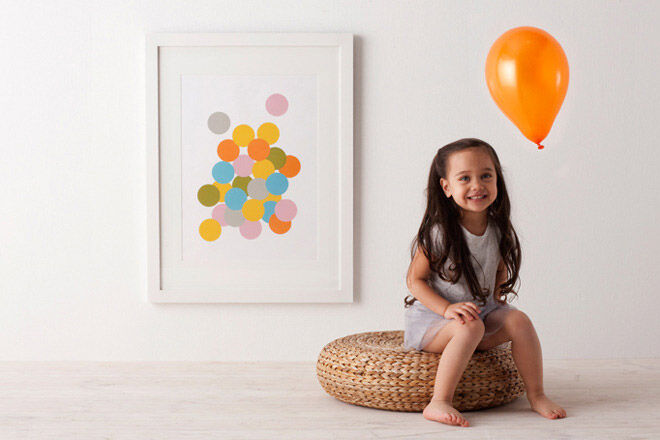 You don't have to define your nursery by the often gender-specific blues and pinks. Abstract art pieces work especially well for those of us who prefer a gender-neutral nursery space. The myriad of colours in this Ubabub 'Dotty' print ($69) will also make it easy to source complementary décor choices.
7. Tissue Garland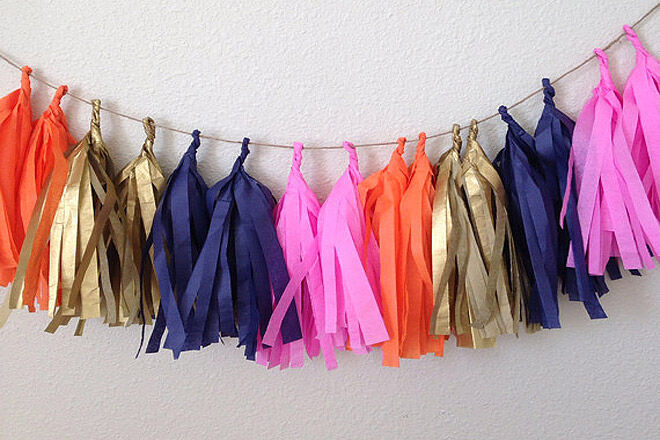 These gorgeous, colourful tissue garlands ($28.99) from Etsy seller, POMSETC  proves that it needn't be framed artwork that brightens up nursery walls.
8. Chalk Board Wall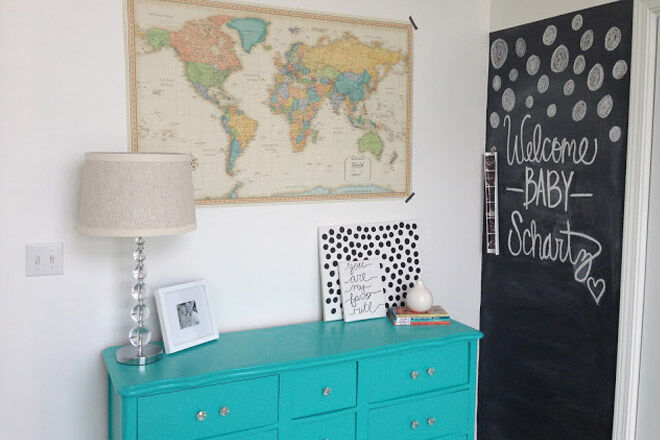 For a fantastic DIY project, why not add a Chalk Board Wall as seen on Love Like Johnny and June. While bub is newborn you can use it to record feeds, and later it will be a ready canvas for your toddler to create many a masterpiece on. The world map held up with washi tape is also a great idea!
9. Contemporary Art Prints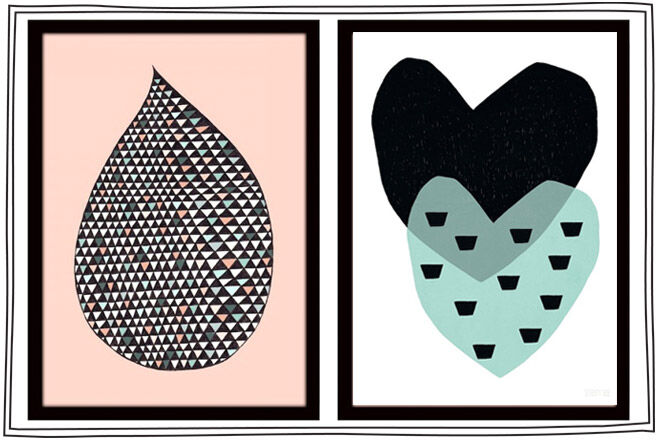 Many parents are opting for contemporary nursery designs and geometric designs are right on-trend. These Seventy Tree Art Prints ($50.70 each) are the perfect choice for the modern girl's nursery.
10. Paper Garland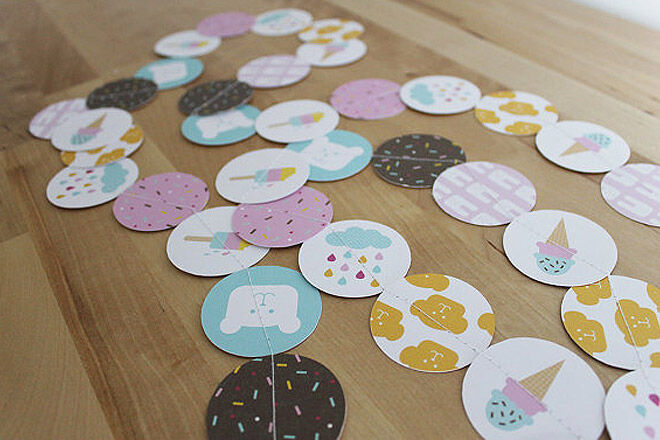 Nursery wall art needn't cost a bomb. This colourful Pastel Graphic Garland ($18) from Australian label, Muska & Elvis, is inexpensive and will brighten up a drab corner.
11. Wooden Colour Wheels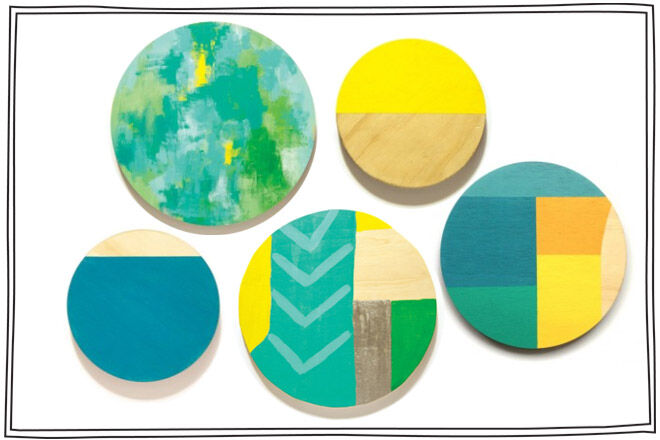 Inspire your little Picasso by grouping art of similar shades together to create a gallery-like feel. These Printspace wooden art colour wheels (from $45) are just gorgeous and work well in a cluster.
12. DIY Crayon Wall Art Project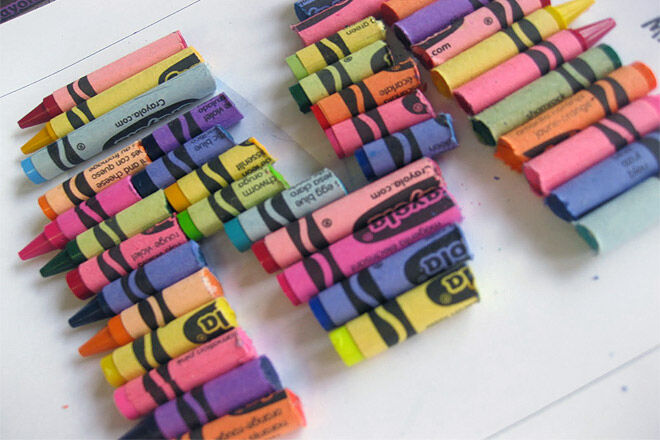 Does it sometimes feel like Martha Stewart is trapped inside giving you a case of the crafties? For maximum impact on a tight budget whip out your glue gun and put together this easy crayon wall art. As seen on Frugal Life Project.
13. Monogram Button Art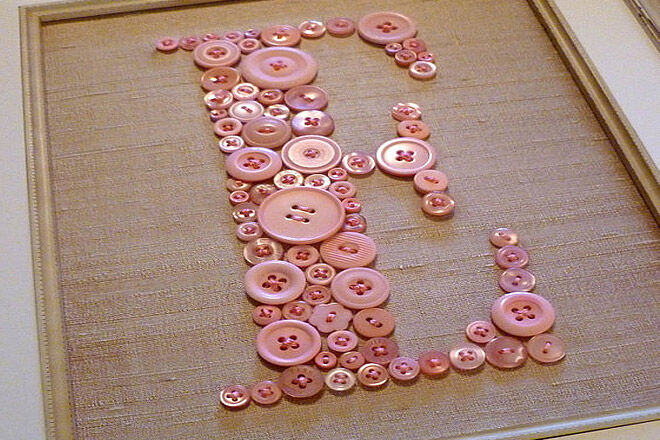 Get out your sewing kit, start sewing some buttons on to a scrap piece of fabric and in no time you'll have an affordable handmade monogram button artwork. Neon buttons would look great in a modern nursery. If sewing isn't your strong suit, you can pick one up ready-made from Etsy seller, letterperfectdesigns ($85.46).
14. Educational Prints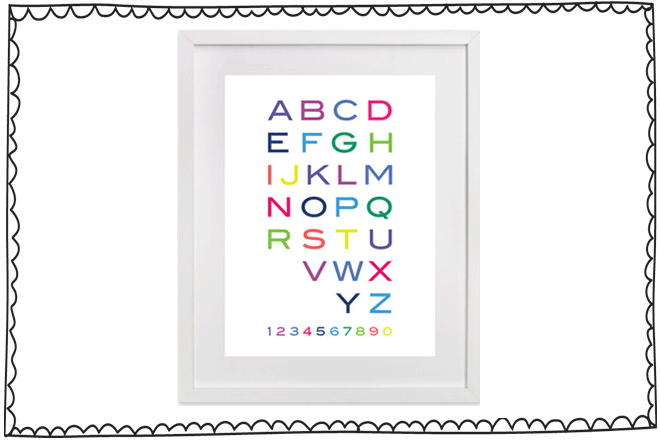 As easy as, 1 2 3… as simple as, do re mi… give your budding genius a head-start on learning about numbers and the alphabet with this cool print from jenimdesign ($18.95).
15.  Empowering Art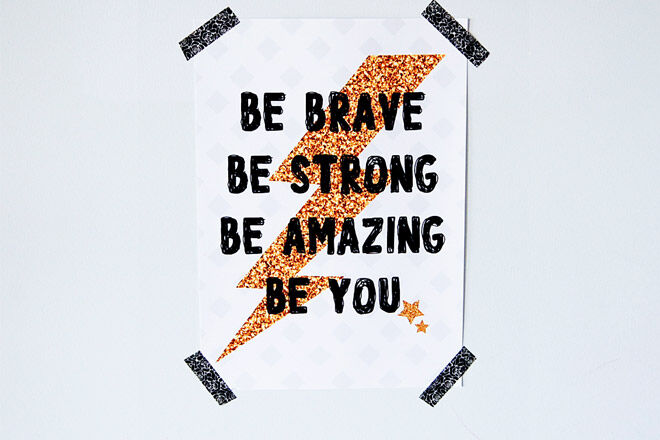 Empower your child from birth with this bold 'Be Brave' print (from $20) Melbourne artist, Kylie Loy. You can be anything if you are brave enough to believe, little ones!
16. A message of love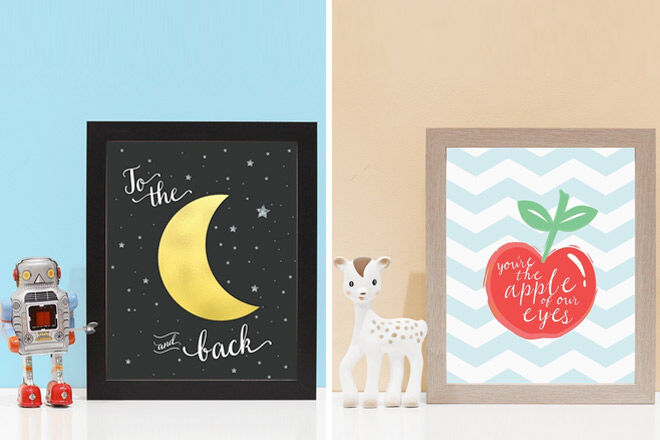 Say it then frame it. Fill your nursery with wonderful words to show how much you care with the beautiful nursery wall art prints from Love JK. We think 'To the Moon and Back' ($49.95) and 'Apple of our eyes' ($49.95) are just adorable.
(Feature image: Ubabub Sundae)