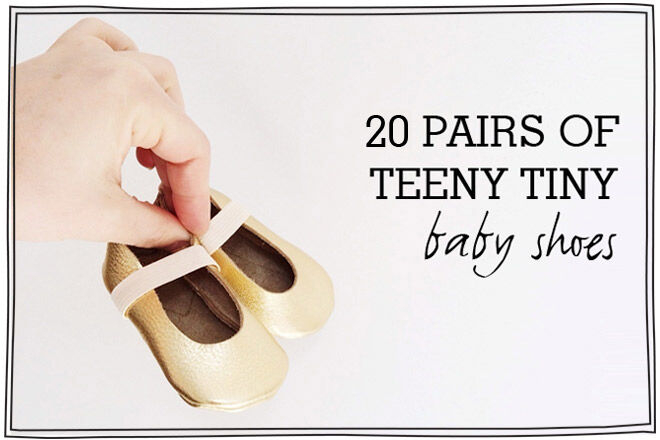 Teeny, tiny baby shoes have a habit of sending ovaries into overdrive. And while a good pair of pre-walkers will protect your bub from well-meaning relatives who threaten to eat up their little toes, a great pair of baby shoes will look good whilst also protecting the fragile cartilage in your baby's delicate little tootsies. When choosing, look out for shoes made from natural fabrics and non-toxic dyes featuring non-slip soles and smooth internal edging. Baby shoes should be snug enough to stay on, but still allow your baby's feet to move freely and naturally.
We've done the research and gathered up 20 of our favourite pre-walker baby shoes for boys and girls. Be warned: they'll have you squealing out loud.
1. Enchanted Garden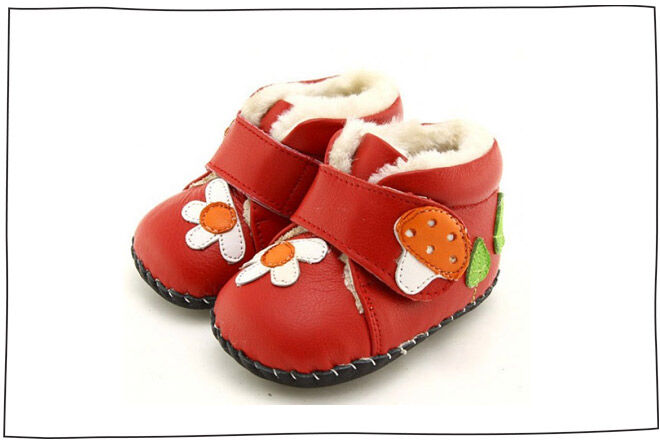 These sweet red leather enchanted garden soft-soled boots ($36.95) feature a delightful woodland forest theme. Fleecy lined for warm tootsies.
2. Tassled tootsies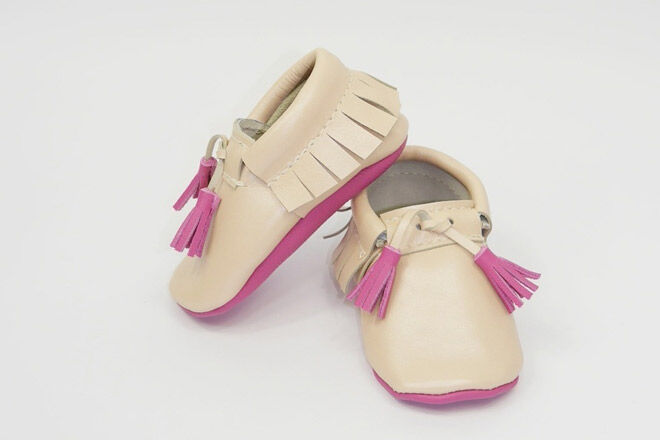 These stunning Little Bossy Boots tassel moccasins ($40) are handmade in Melbourne from 100% genuine Italian leather. The pop of colour is super cute and they come packaged in a reusable tin case, making them a fabulous baby gift for the little girls in your life.
3. Twinkle twinkle little star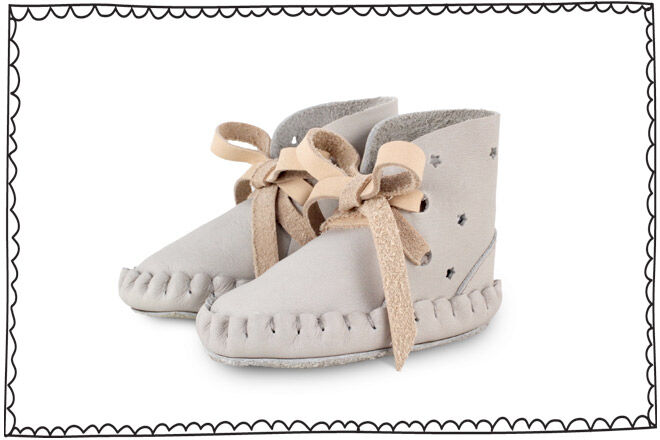 These regal-looking, leather Pina Star light grey booties by Donsje Amsterdam ($69) are great for boys and girls alike. The little star cutouts are so sweet and the neutral colours allow them to be worn with any number of different outfits. Packaged in a beautiful gift bag and dangling a tiny bell, they're ready for gift-giving.
4. Snug as a bug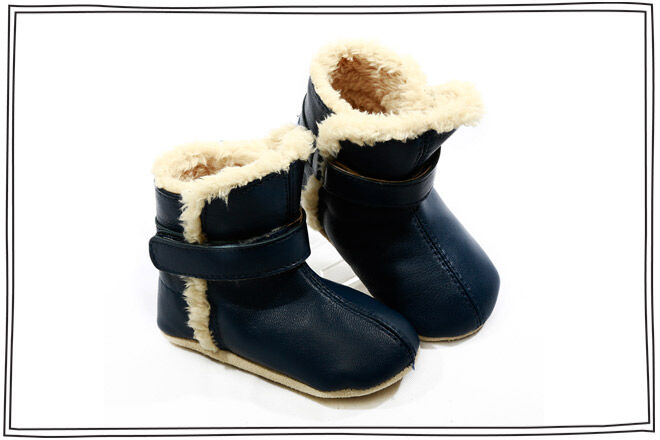 Keep their tootsies toasty in a pair SKEANIE Infant Snugs ($39.95). The adjustable velcro straps keep their feet snug as a bug and the incredible fur lining is like a warming hug that lasts all day long.
5. Cross my heart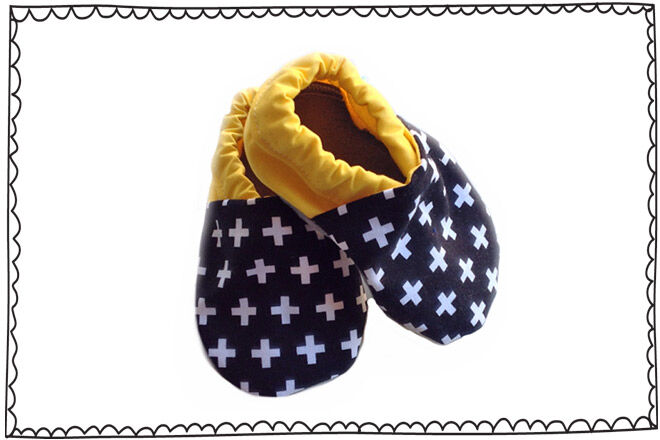 For some Scandi style, try these monochrome cross baby shoes ($16.00) from Melbourne-based Etsy seller, TeddyandI.
6. Blue Suede Shoes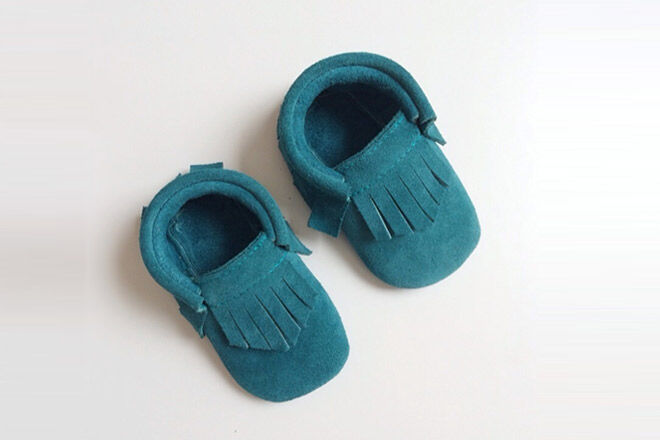 Handmade suede baby shoes ($49.95). 'You can do anything, but stay off my blue suede shoes' (Elvis Presley). These divine little handmade shoes ($49.95) from Hubble and Duke are fit for a king.
7. Modern ballerina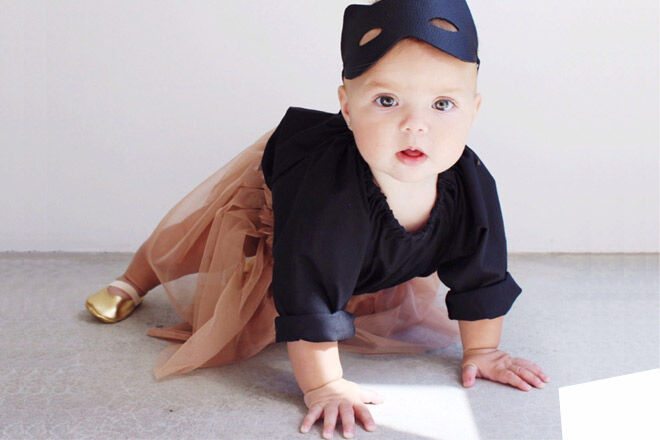 Perfect for the modern ballerina, these gold ballet slippers ($45.00) are made in Australia from premium non-toxic 100% leather. They're never too young for a bit of glamour.
8. Run, baby, run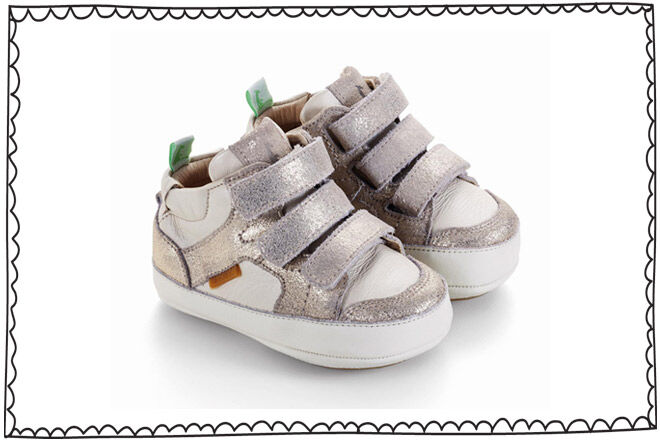 With an all upper leather and a flexible non-slip rubber sole, these metallic Metropoly pre-walkers from Tip Toey Joey ($76.95) will have your little one up and running in no time.
9. Into the wild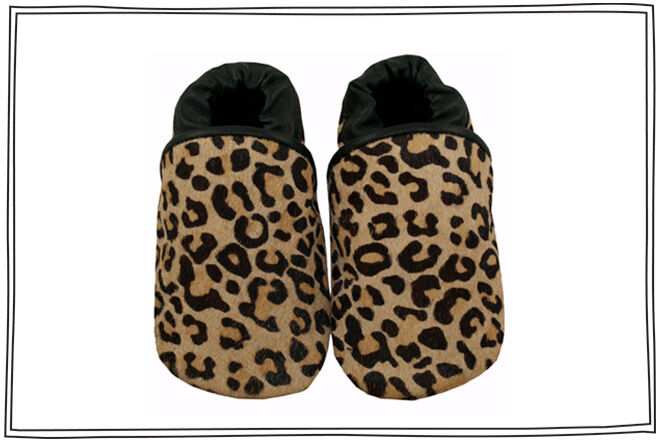 These Cheeky Little Soles 'Growl' animal print shoes ($39.95) are just the thing if you have a little wild one on your hands. Made from cotton-lined, super soft leather, these pre-walkers are safe for bubs with a penchant for sucking on their own toes, plus they have no uncomfortable open seams to rub against delicate little feet.
10. Beep beep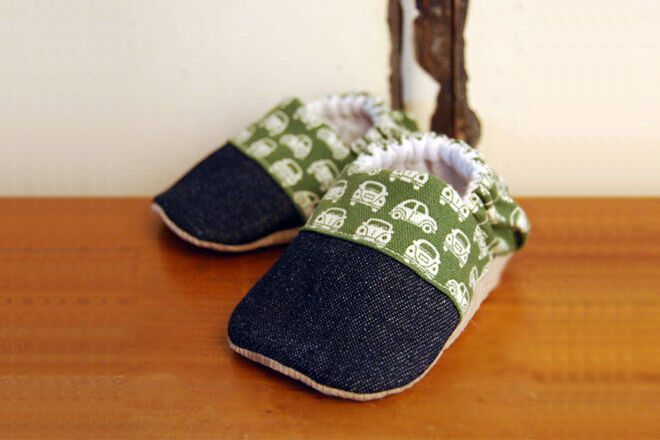 Perfect for car-loving little boys, these little VW beetle baby shoes ($38.00) are handmade in Melbourne by Etsy seller, evielala.
11. Superstar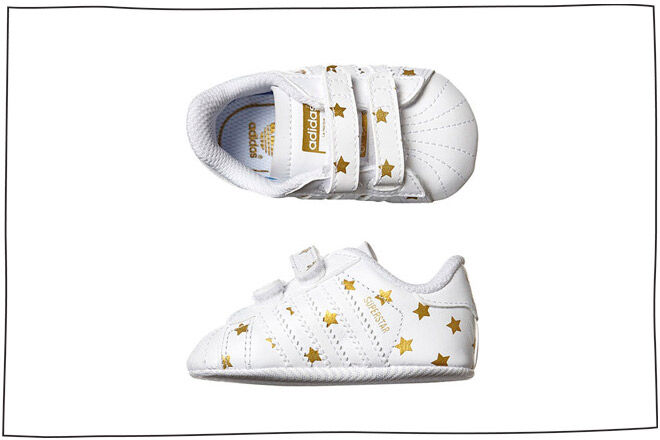 If it's good enough for Yeezy, surely the shoe fits? These Adidas velcro runners ($40) will give your little superstar some hip-hopping cred.
12. Have you any wool?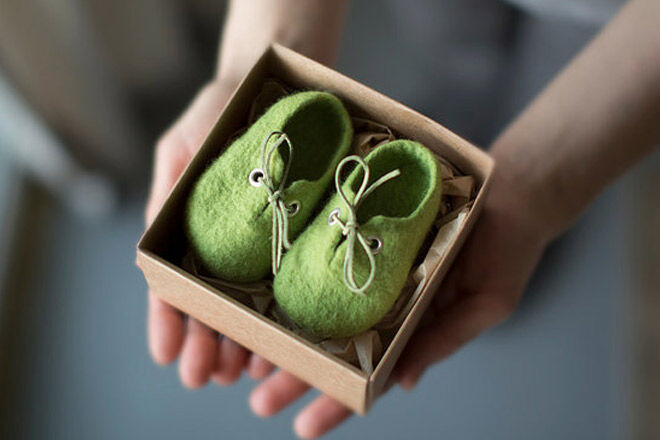 Super soft, these eco-friendly booties ($37.46) are handmade without any seams from 100% Merino wool and using just water and olive oil soap. Also available in other colours and styles, from Etsy seller, vart.
13. Preppy power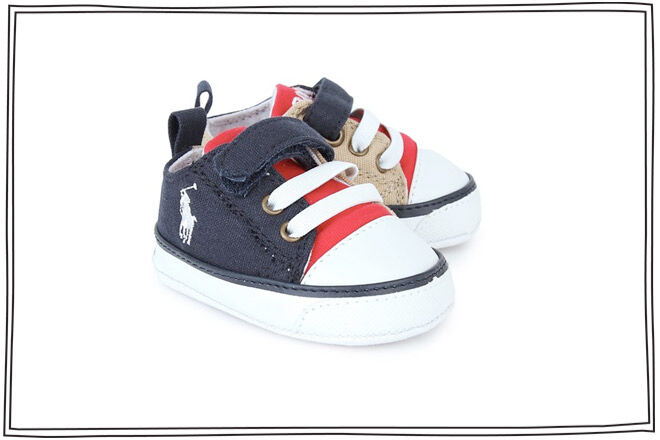 Ralph Lauren epitomises luxury, and these classically preppy canvas crib trainers ($50) are the perfect example of designer style matched by comfort.
14. B is for Burberry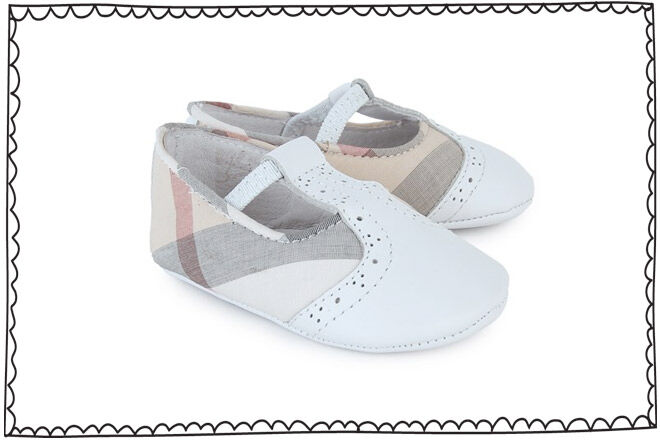 Made by British luxury fashion house Burberry, these designer mary-jane style crib shoes ($110.00) are suitable for the fashionista with impeccable taste (who'd surely wear them to more than one of the many events on her social calendar).
15. Little Bow Bootie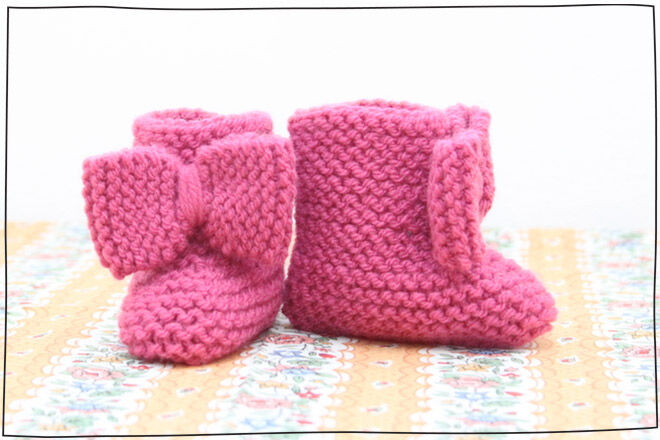 We can hear you all simultaneously squealing. These gorgeous pink, hand-knitted Happy Circus booties ($36)  also come in grey, teal, green and cappuccino. Too cute!
 16. Party time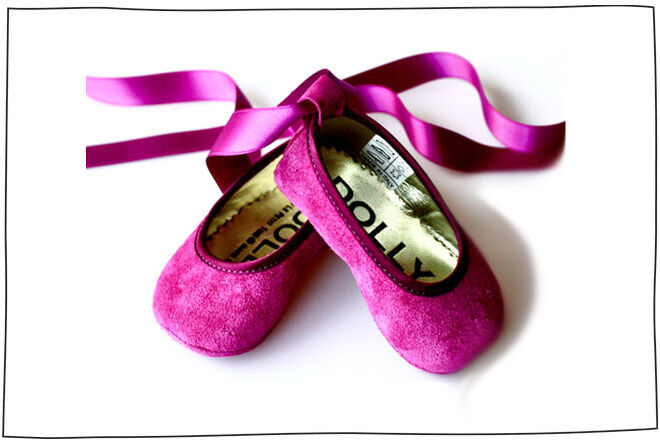 Every Cinderella needs a pair of pretty party shoes to wear to the ball, but these leather Dolly ballerina slippers ($94.50) are simply too beautiful to leave behind when the clock strikes midnight.
 17. Cool kid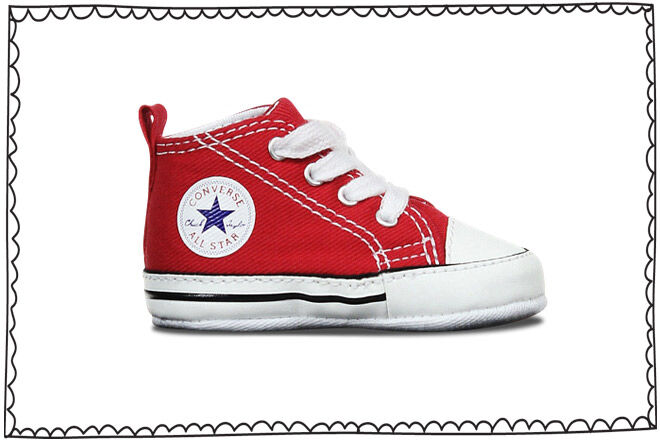 Nothing says cool kid like a pair of Converse First Star infant canvas shoes ($50). Nothing.
18. Foxy feet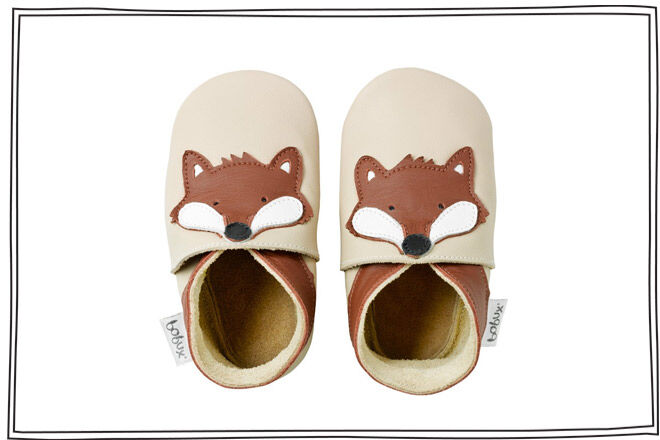 The fox would say that these leather Bobux soft-soled shoes ($40) are the cutest animal shoes around!
19. Ruby red slippers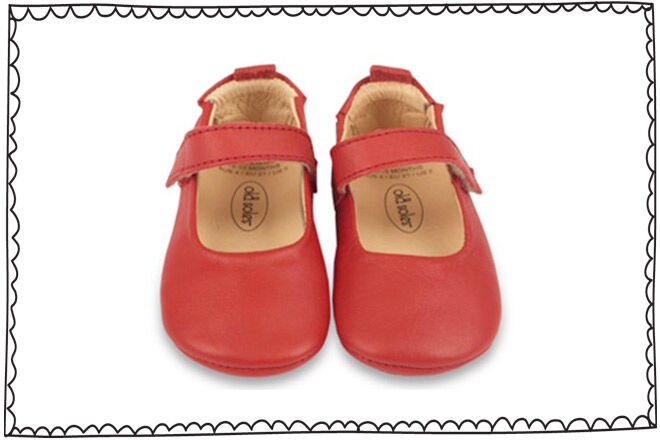 With a padded leather insole for balance and strength, and an elastic back and velcro strap to keep them on, these red Old Sole leather shoes are a fantastic fit for little feet. Click them three times to get home!
20. Snug as a bug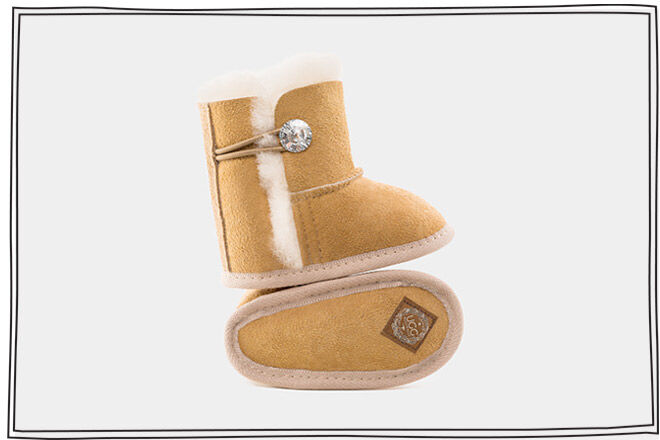 These Joey Zsa Zsa boots from Ugg Australia ($64.95) will have tootsies toasty in no time. They are made from quality Australian double-face merino, sourced sustainably from local farms and processed ecologically in Melbourne. We love the addition of a bit of Swarovski bling!