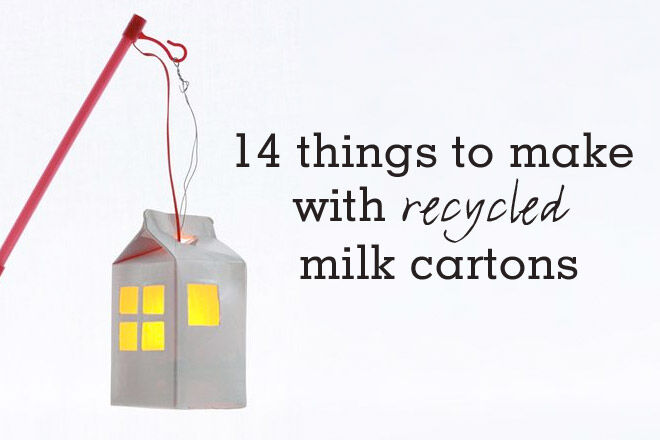 If your kids guzzle milk and fruit juice like there's no tomorrow then it's time to get creative with your cartons! To show that recycling doesn't always have to end up in the yellow-lidded bin, here are 14 ways to transform those empty cartons.
1. Spooky lanterns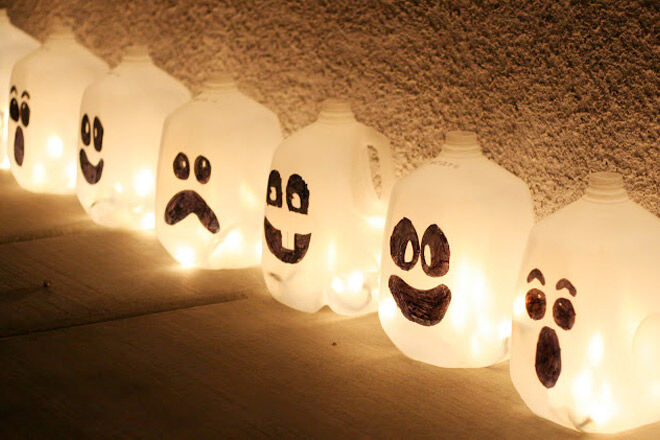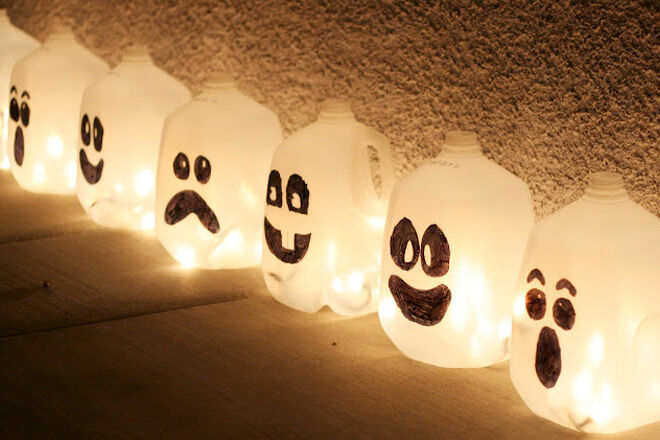 Transform the recycling just in time for Halloween! Make these awesome 'Spirit Jugs' and give your neighbours goose bumps. Set the kids up with permanent markers and pen some scary faces ready to spook! (via Eighteen25)
2. Get growing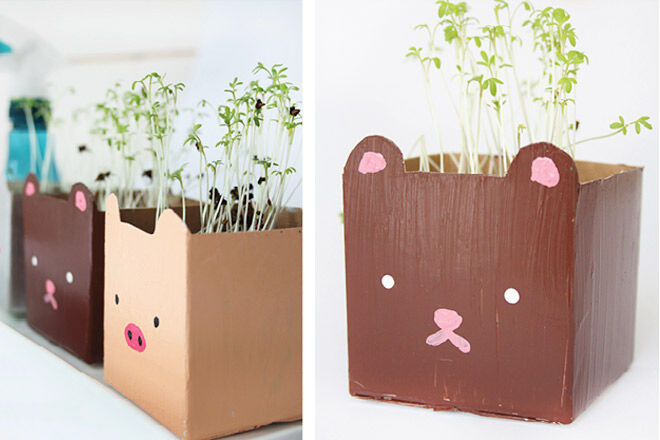 Karin and Freja bring the fun of spring indoors with these adorable planters! To craft away at your carton you just need scissors, acrylic paint and a brush. These pint-sized pots are perfect for growing cress and fresh leafy herbs. (via The Crafty Swedes)
3. Paper purse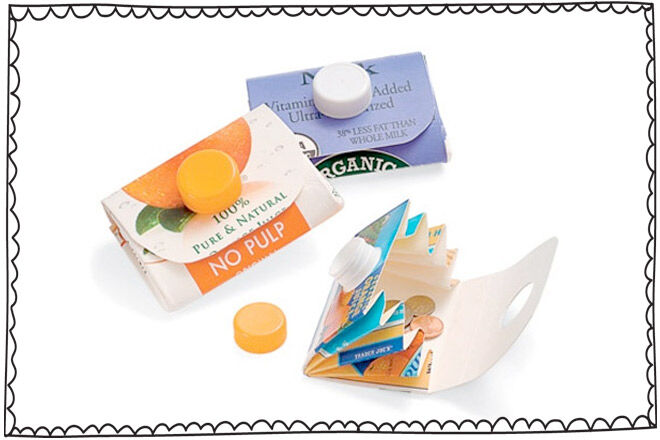 We love this idea! Carry your coins the eco- friendly way and create a carton coin purse. As well as being incredible cute, this crafty number may make you think twice when reaching for the pennies. (via Cut Out & Keep)
4. Deck the halls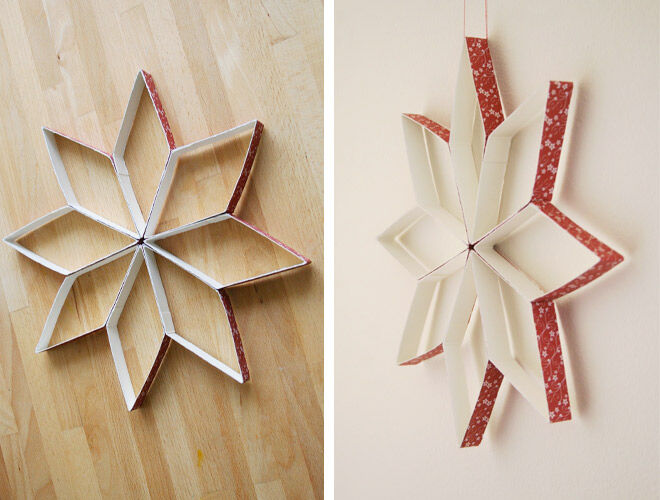 Create some festive fun with the family by crafting your own Christmas decorations. This gorgeous Christmas wreath was easily whipped together from a milk carton and festive printed paper. The tutorial is in Hungarian but the images are super easy to follow! (via Kiflieslevendula)
5. Lets go sailing!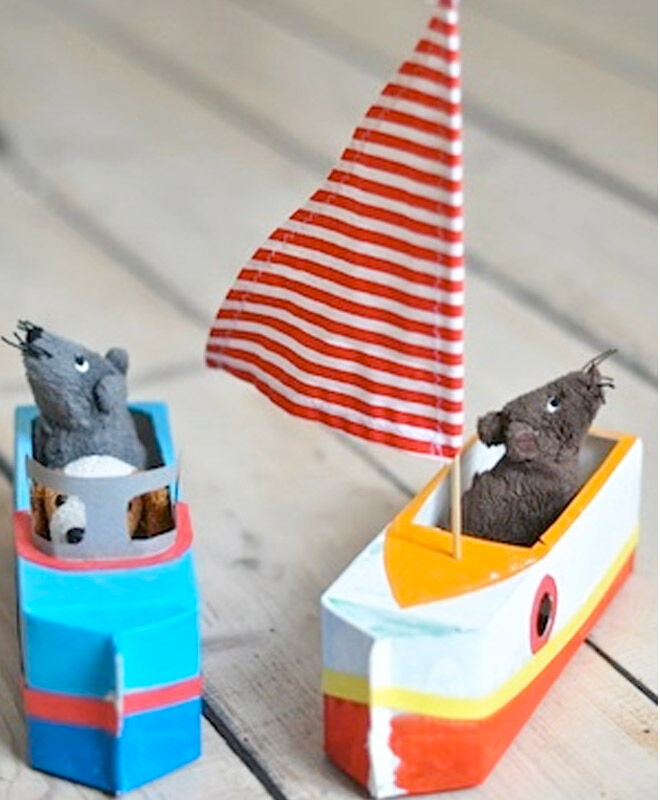 There's a whole afternoon of carton crafting fun to be had with this one! Take inspiration from The Crafty Cow and these cute carton boats! Each little boat can carry the kid's favourite toy across the seven seas. (via The Crafty Cow and lilla-a-design)
6. Tipping trucks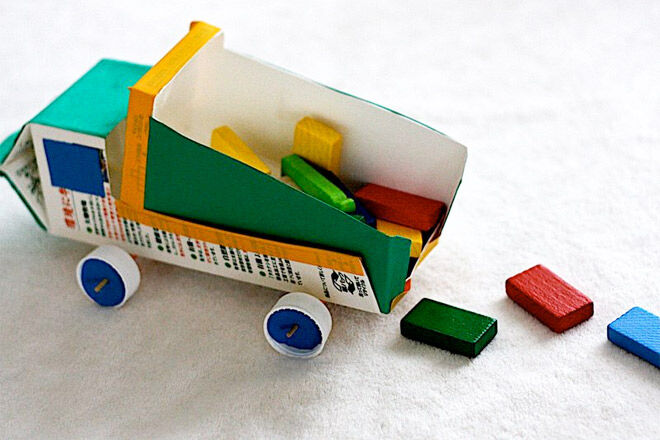 Christine from Origami Mommy knows her stuff! When it comes to recycling the mum of four has made her fair share of up-cycled toys. Complete with working wheels to roll on all day, this tipping truck is one of our favourites! Supervision is advised if you're going to tackle this truck. (via Origami Mommy)
7. Night lights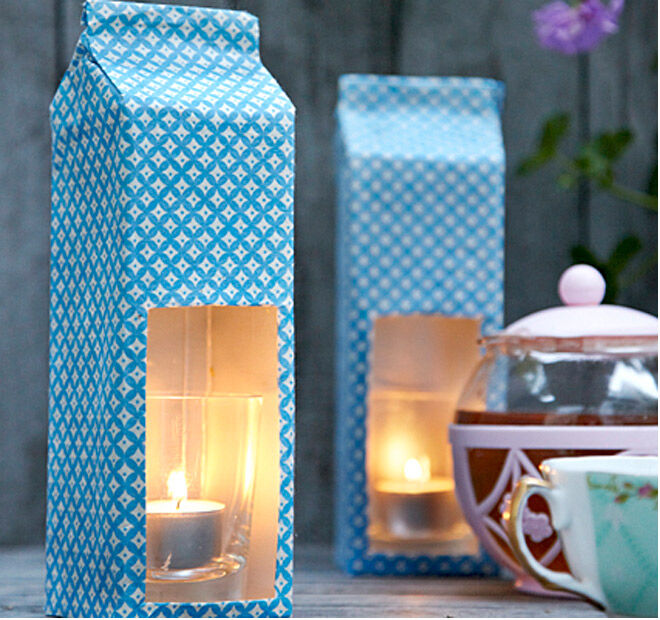 These pretty little tea lights are ideal for the long summer nights. Simply cover your cartons in a pretty gift-wrap, cut out a hole and place your tea light. Take a peek at And My Kitchen Sink and her run down of DIY outdoor lights. This one gets big thumbs up from us! (via And My Kitchen Sink)
8. Posh planter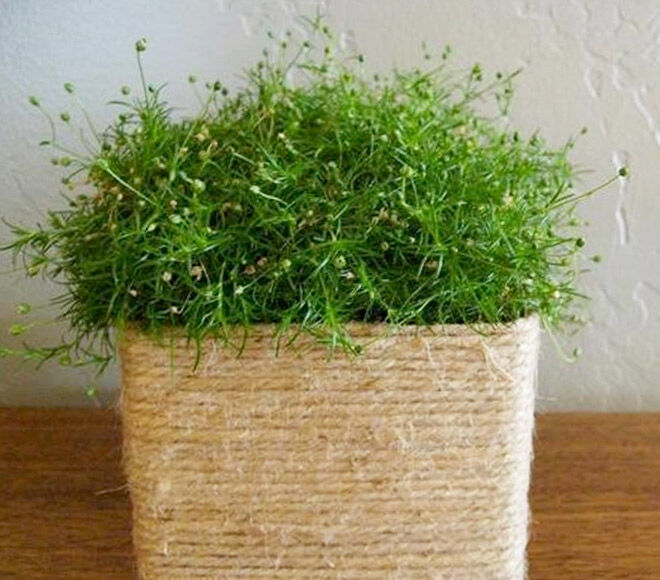 We know what you're thinking. A milk carton…really? Well… yes! Attack your carton with some trusty twine and your favourite glue gun to re-create this posh little planter! (via Curbly)
 9. Craft a village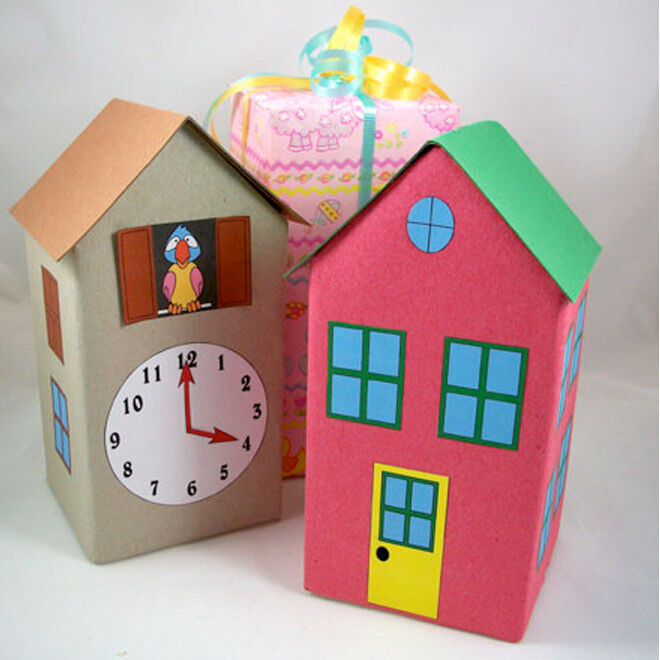 For an ongoing activity to keep the kids crafting, look no further than this mini village creation. The simple tutorial for carton houses gives you lots of designs to choose from plus free cut-outs for printing at home! (via Aunt Annie's Crafts)
 10. Colour coded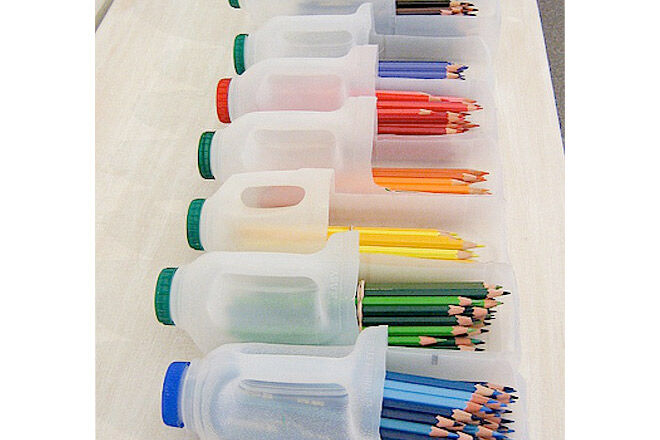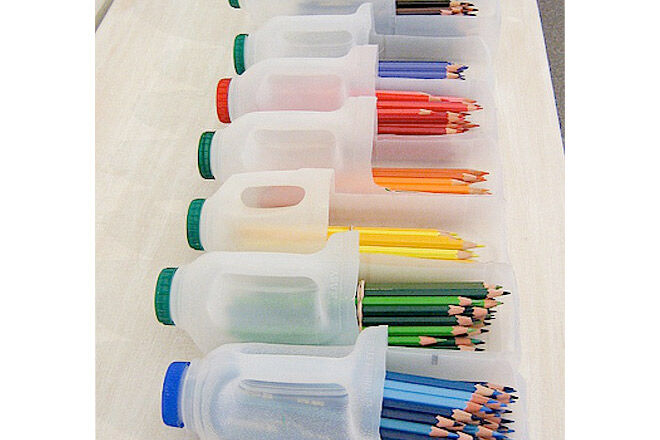 Colour coded crayons! Store the kid's crayons in empty milk cartons and have the craft table clear in no time! With crayons grouped in similar shades it means quicker access to what the kids want and a more effective pack away time! (via Pinterest)
11. Pigs for the pennies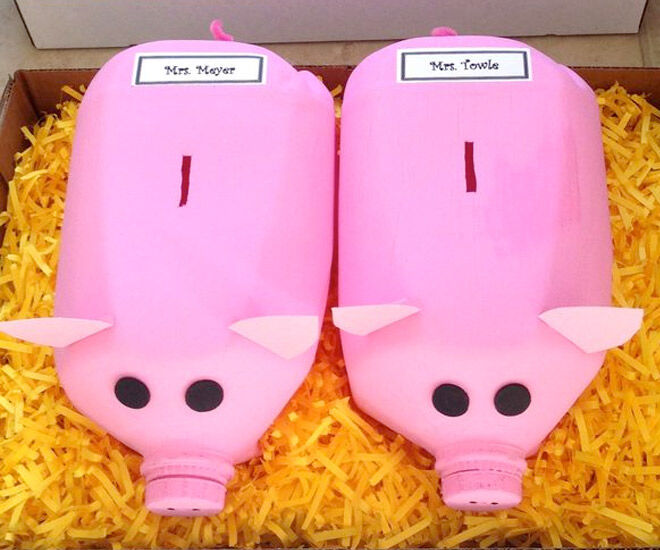 Encourage the family to put aside their pennies with a DIY piggy bank! These little animals are incredibly easy to make and could really help when pocket money comes into play. When the pigs tummy is ready to pop it's time to go to the bank! (via Pinterest)
12. Monster feeder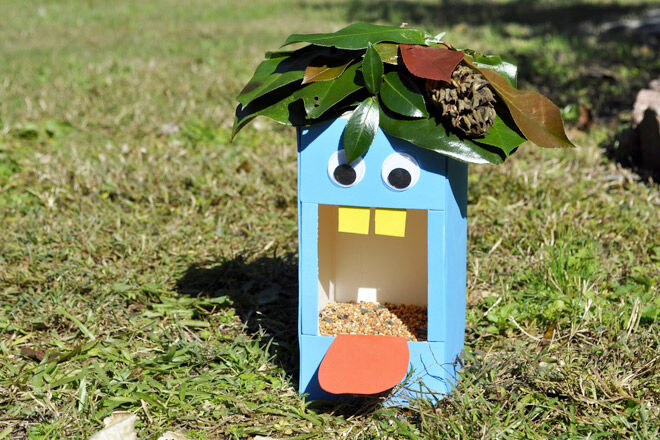 Little Muddy Fingers had us all belly laughing with their cheeky little bird feeder. The googly eyes and camouflage hair are sure to attract your flying friends! (via Little Muddy Fingers)
13. Saving space in the garden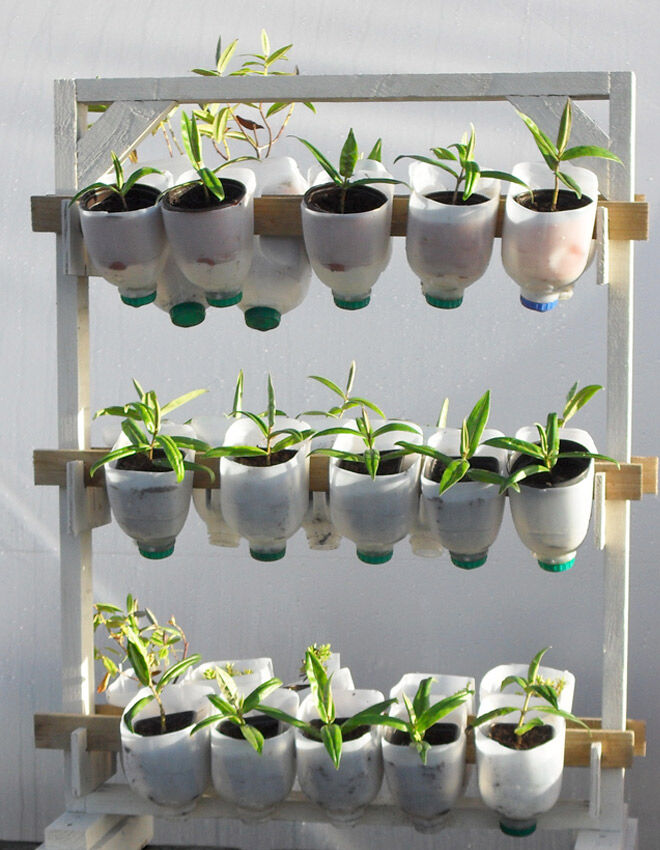 Don't have much room in the garden? Is the greenhouse overflowing? Take a peek at this nifty little idea! A simple wooden frame can hold as many cartons as you like, allowing you to plant a variety of seedlings in one small space. Cut your holes for drainage and place in optimum sunlight to get planting! (via Leaves n Bloom)
14. Lovely lighthouses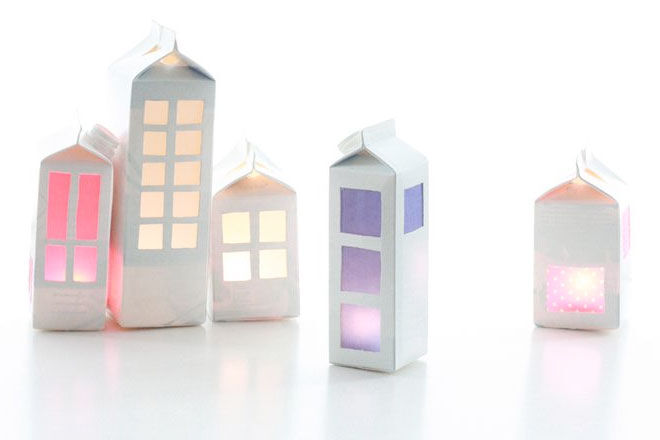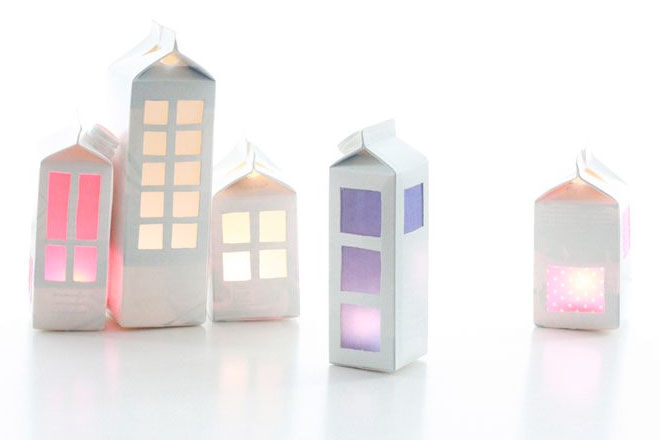 This cute carton craft will make your house twinkle! Check out this step-by-step guide and try your own milk carton makeover. The kids can help with picking pretty paper while you get cutting with the craft knife! (via Bloesem Kids)