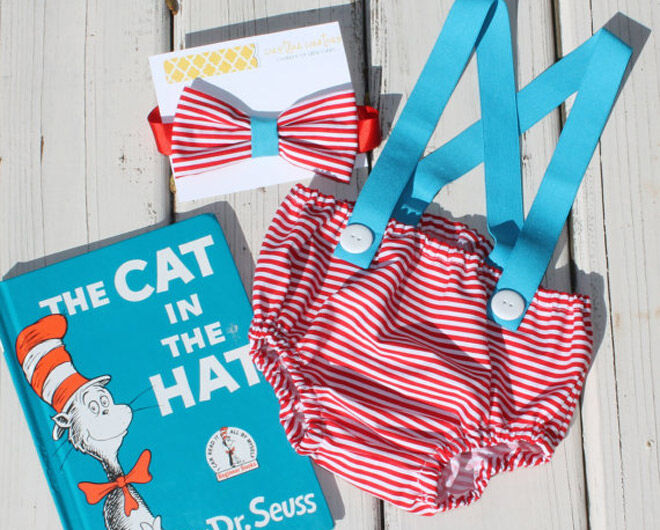 And then something went BUMP! These outfits certainly made us JUMP from all the cuteness!
Immerse bub in the wacky "The Cat in the Hat" world with these adorable diaper cover, bow tie and suspenders or onesie outfits. Taking inspiration from the beloved Dr. Seuss classic, the snazzy colour ways will have baby literary-covered for a special occasion and ready for happy snaps.
Shipping to Australia from Etsy seller Crestline Creatives.