The business of getting baby teeth is long and painful. A few of the signs your tot is teething include whinging (understandable), crankiness (fair enough) and never-ending drool (gross). Who was it that said being a baby was easy?
We've put together 15 useful products to help soothe your teething baby.
1. Sophie The Giraffe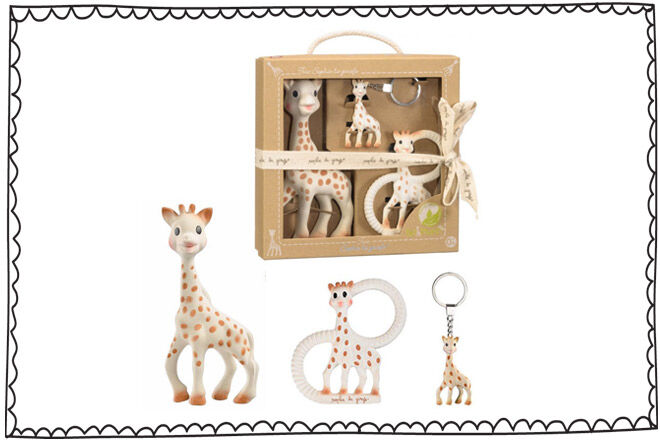 When something's been around as long as Sophie the Giraffe, you know it's the real deal. With plenty of chewable parts, this Sophie the Giraffe Pure Trio Gift Set ($49.95) is great value for money and includes the original Sophie the Giraffe, a Sophie teething ring and a key ring just for mumma.
2. Chewy Toys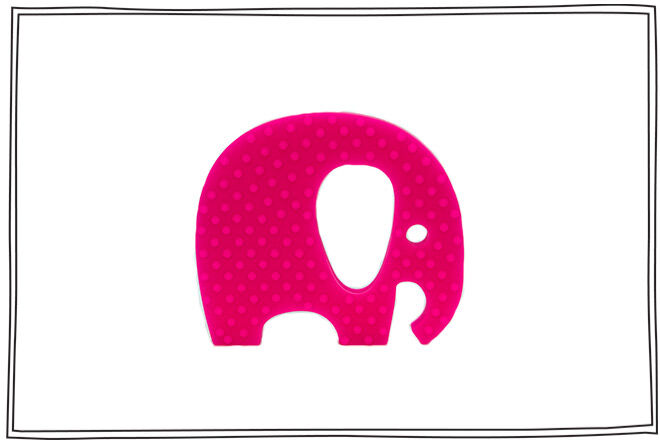 The raised nodules on Pixy The Pink Teething Elephant ($10.00) will gently massage your baby's gums. You can even keep it in the fridge for some extra cool relief.
3. Freeze that breastmilk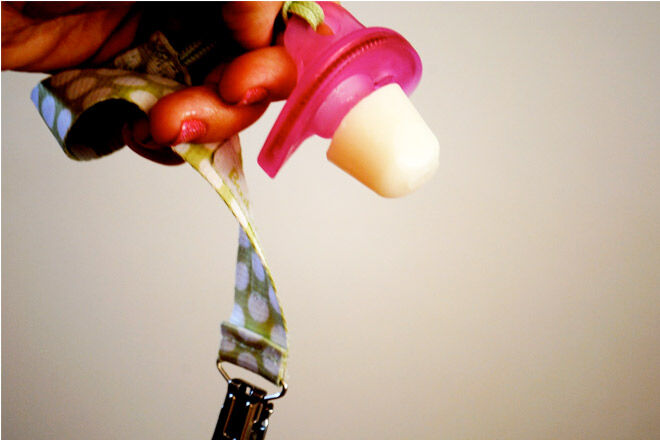 Try filling an icecube tray with expressed breastmilk then resting a dummy in the cube before whacking it all in the freezer. The dummy will be familiar and comforting, and when paired with the the frozen breastmilk, may help ease swollen gums (via The Johnstons).
4. Aussie, Aussie, Aussie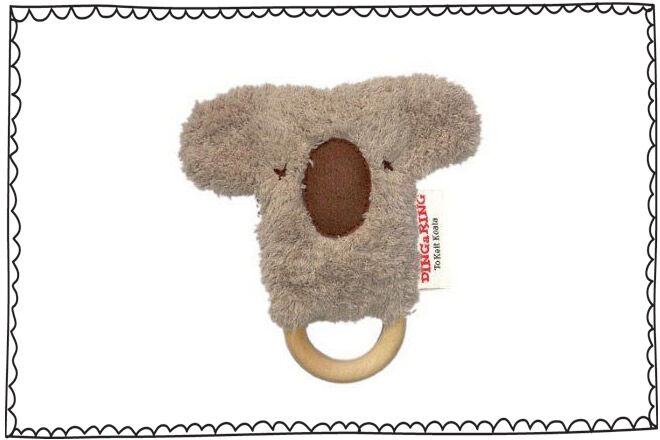 Super cute, Keith The Koala ($19.95) has a soft, tactile top and a wooden teething ring at the base.
5. Dribble catcher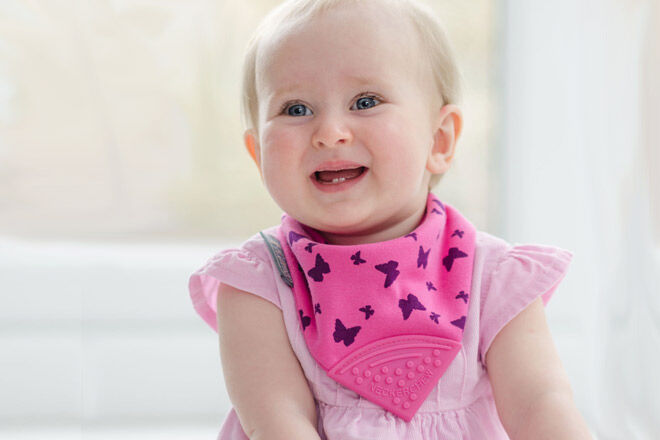 A dribbling baby causes more than a heap of extra washing; dribble can collect around your baby's neck causing an irritating rash. But why would your baby wear a bib when they could wear a Neckerchew ($23.99) which catches the dribble and features an inbuilt chewy teether at the base.
6. Chew it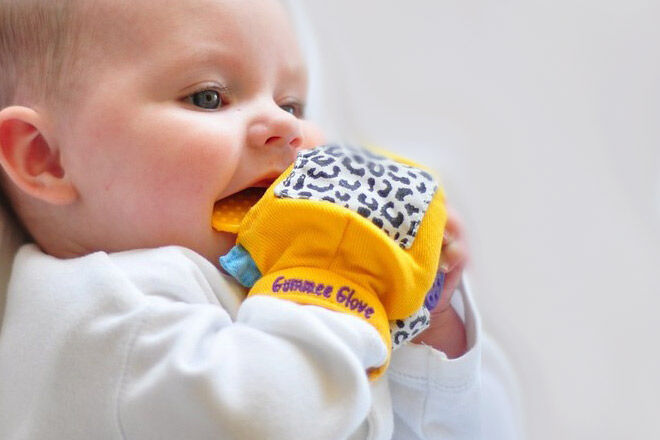 The ingenious Gummee Glove ($29.95) allows kids to self-soothe thanks to a clever design featuring inbuilt teethers and its capacity to hold a separate teething ring in place. Perfect for kids who haven't yet developed their grasp.
7. Wooden teether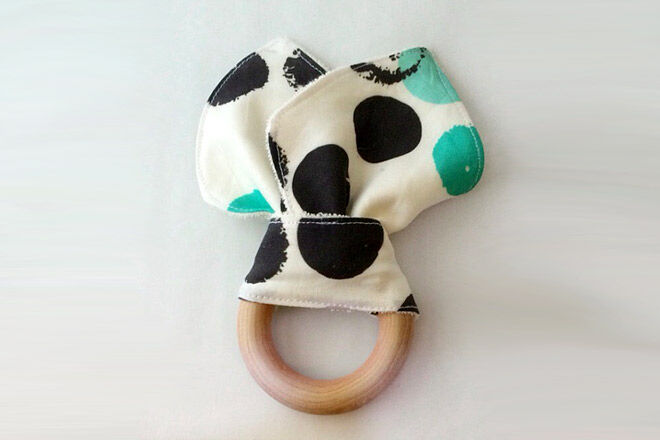 This sweet teething ring ($12.00), handmade from Aussie Etsy seller BeauBoys, uses untreated wood and 100% cotton with an organic terry towelling backing to provide relief.
8. Beautiful bangles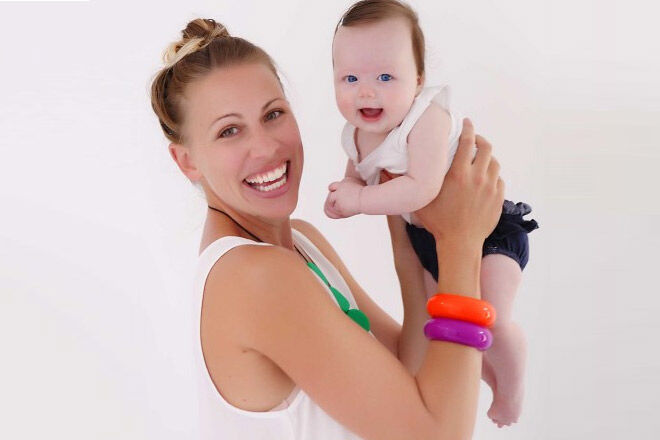 Teething babies will try their darndest to use your jewellery as a teether, so keep them safe by choosing these colourful silicone Jellystone Fiesta Bangle ($9.95). The whole range is BPA, Phthalates and PVC free.
9. Silicone Feeder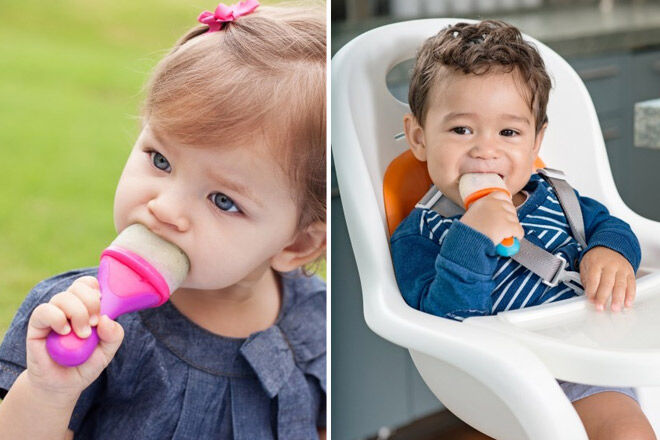 The Boon Pulp Silicone Feeder ($11.90) can be used with frozen fruit or vegetables to help soothe sore gums. The silicone cover allows babies to self-feed, with food being slowly released via the small holes.
10. Rainbow rattle teether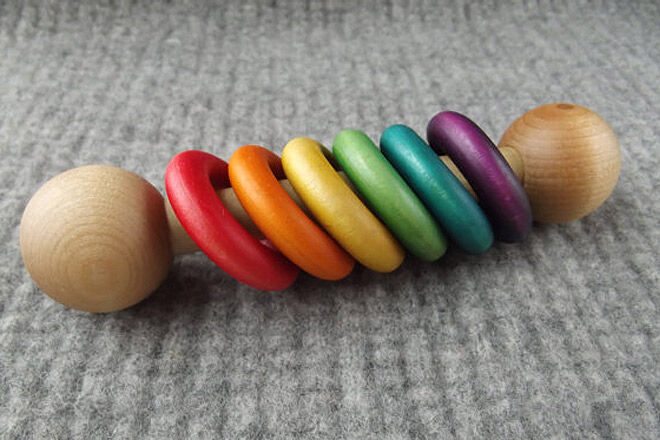 This wooden rainbow rattle ($18.27) doubles as a toy and makes the perfect inexpensive new baby gift.
11. First toothbrush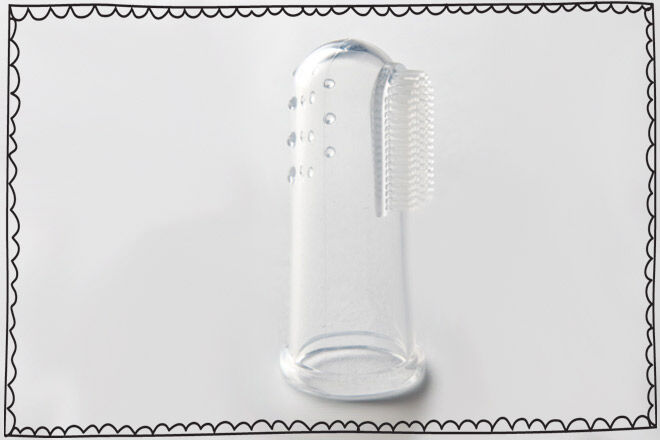 Parents could use the dimpled side of this Jack and Jill Silicone Finger Toothbrush ($6.95) to softly massage their baby's sore gums. Flip it once the teeth arrive (hallelujah!) and it's a toothbrush.
12. Brrring, brrring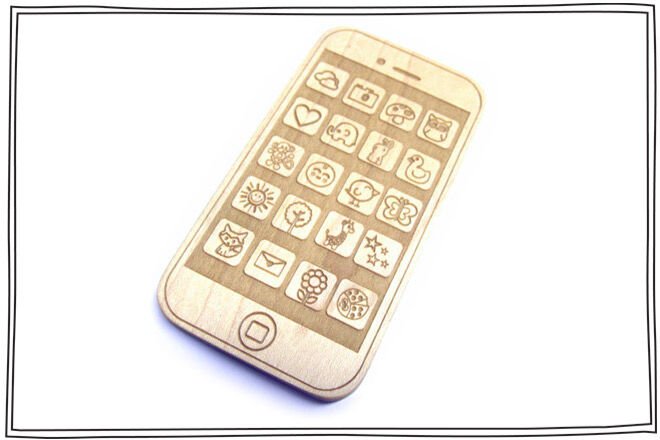 Save your iPhone from drool by giving your babe this cute Geek wooden phone teether ($15.77).
13. Bag of goodies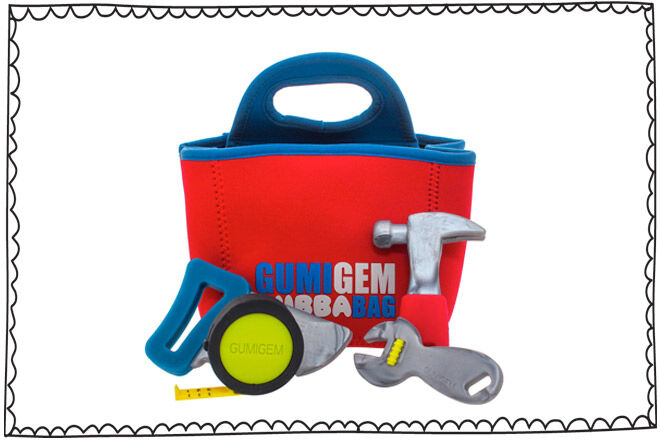 The GumiGem Bubba Bag ($40.00) is like a bag of tricks! It is brimming with cool teethers designed to soothe and occupy your baby.
14. Roar, it's a dinosaur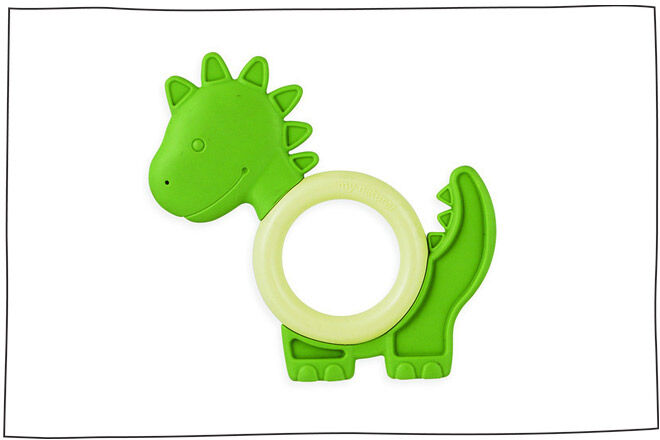 My Natural's Dinosaur Eco Teether ($16.95) is made from eco-friendly, plant-based bio material made from corn, potato and sugar starch. The dinosaur's spikes are soft enough to provide a comfortable gum massage.
15. Teething necklace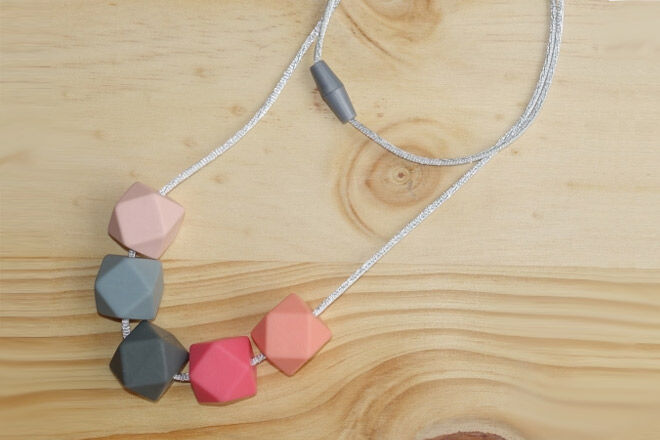 When all else fails, it's time to buy the mum of the teething tot a present. OK, maybe the 100% food-grade silicone beads on this Tiny and I necklace ($34.95) can be tugged and chewed on by your baby, but it's so cute you might not want to let them touch it!