Crayons, pencils, textas, metallic or fluorescent? Colouring books are the ultimate childhood canvases where budding artists can express their creativity with the medium and hue of their choice. But colouring books are much more than just trying to stay inside the lines. Interacting with their favourite stories, learning something new about the world or perhaps deliberately going OUTSIDE the lines are all part of the fun!
Here are 23 colouring books for kids (and parents) that will have their imaginations engaged for hours:
1. Hungry for art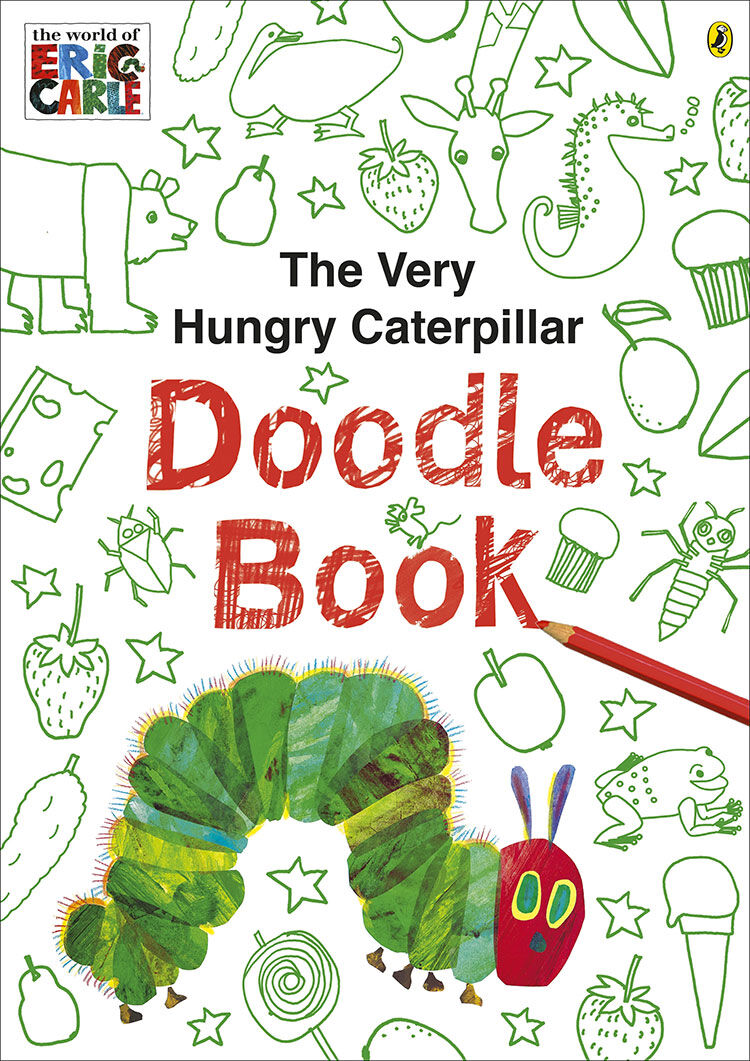 The Very Hungry Caterpillar Doodle Book ($14.99): Colour everything in before he eats it! The very hungry caterpillar is back in this wonderful book full of sketches and characters from the children's favourite.
2. A fairytale adventure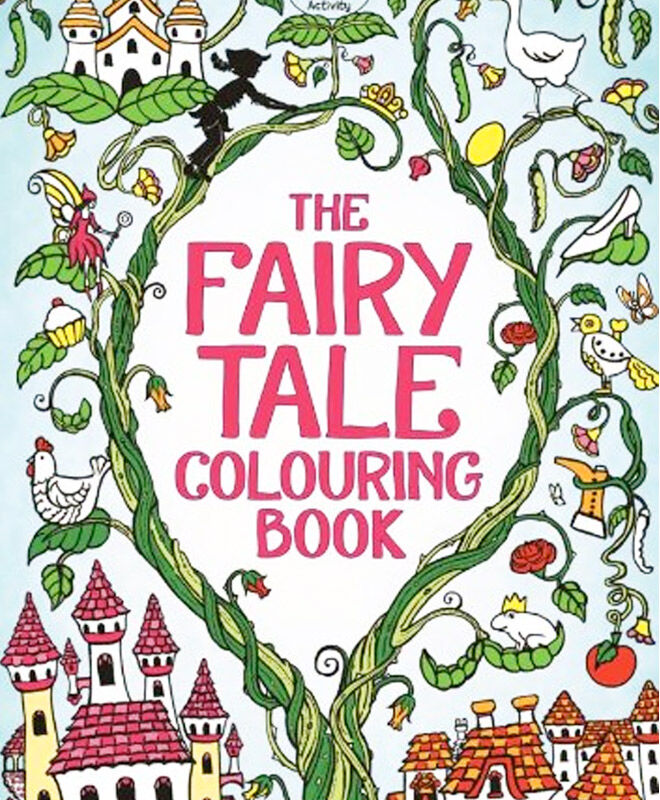 Fairy Tale Colouring Book ($9.95): Full of all their fairy tale favourites, we're loving the Fairy Tale Colouring Book by UK illustrator Rachel Cloyne. From Sleeping Beauty and Cinderella to The Little Mermaid and Snow White, their bedtime stories will soon come to life.
3. Start scribbling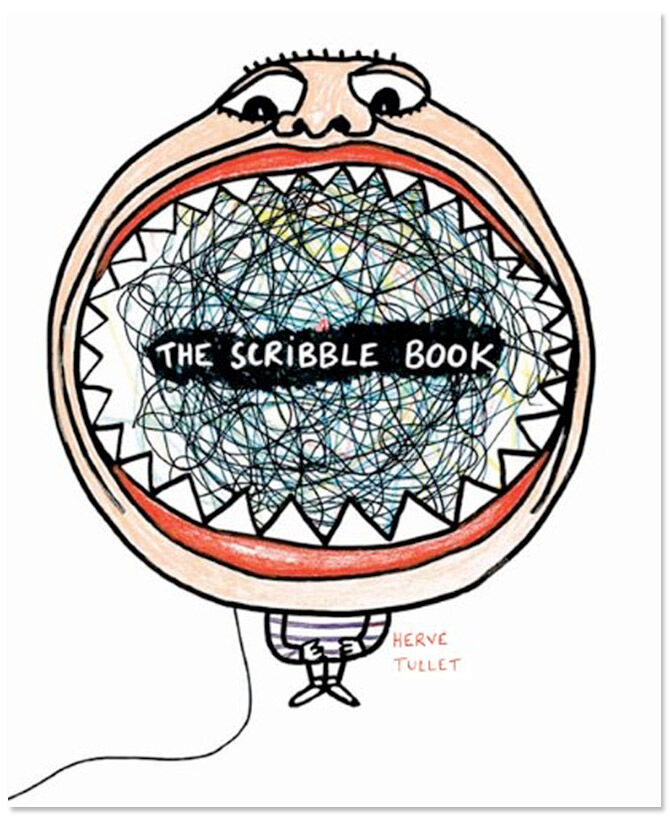 Scribble Book ($22): Feed the hungry monster…with SCRIBBLES! This brilliant book encourages kids to think outside the box…quite literally. Gone are the days of drawing inside the lines; The Scribble Book is all about being creative with colours and crayons.
4. Beware the hole
The Book with a Hole ($22): Every page brings with it a new creative venture in The Book with a Hole. What's inside the hole? Well… sometimes it's a mouth, sometimes it's a plate. This book keeps the kids guessing, and we like that a lot!
5. Doodle, draw and dinosaurs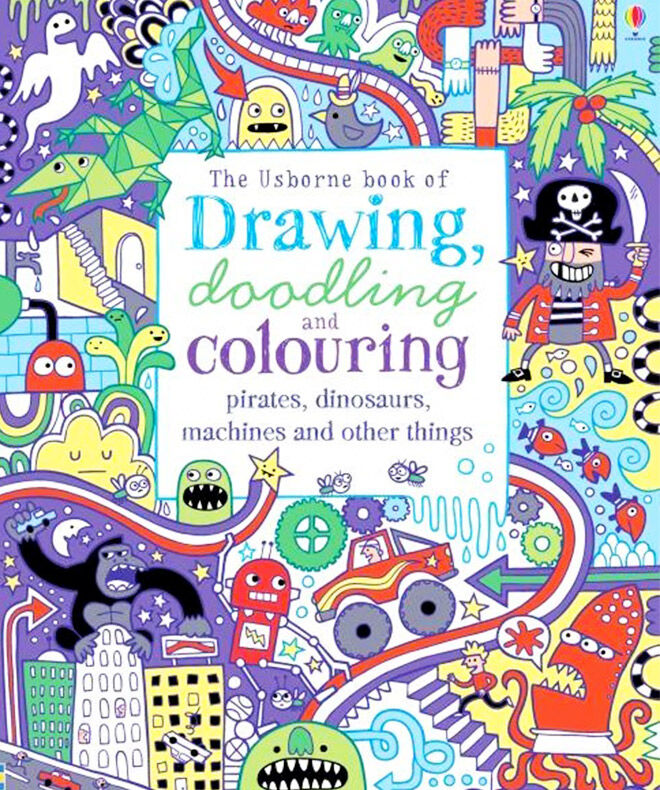 Drawing Doodling and Colouring ($25): For those days when the kids can't make up their mind this book is BRILLIANT! Everything you could possible colour and doodle is in Drawing Doodling and Colouring. Dinosaurs, monsters, pirates, Roman cities, palm trees, ghosts, birdies… 'Nuff said.
6. The body book

The Anatomy Coloring Book ($45): Know your femur from your fibular? Nope, we weren't sure either. The Anatomy Coloring Book makes learning about the body easy and fun for people of all ages. No wonder it's been the number one best-selling human anatomy coloring book for 35 years!
7. Doodle boo!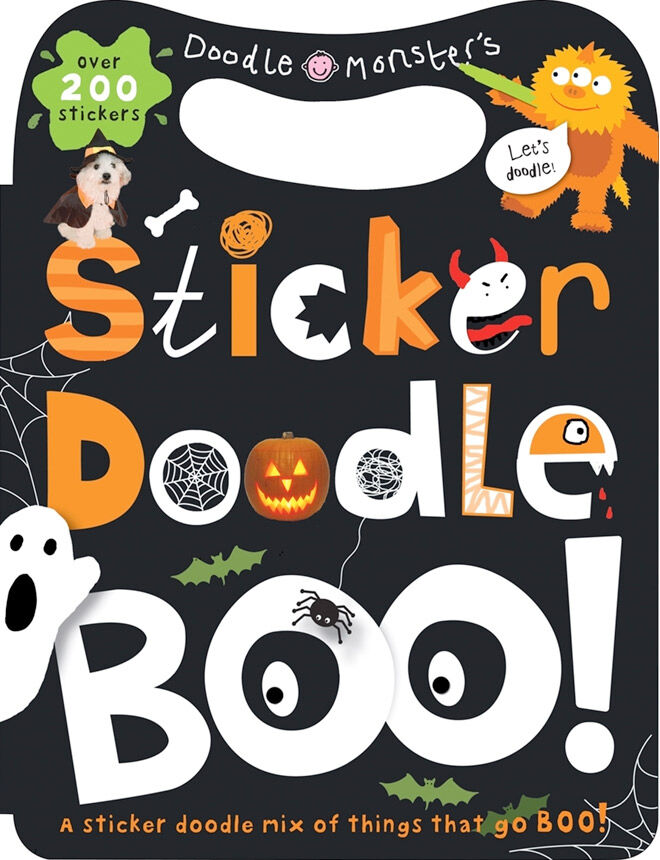 Sticker Doodle Boo ($6.99): Stickers and doodles combine in this awesome activity book full of frightful fun. The kids can customise their creations with over 200 stickers then use the nifty carry handle to take it to school. Super cool.
8. How many doodles?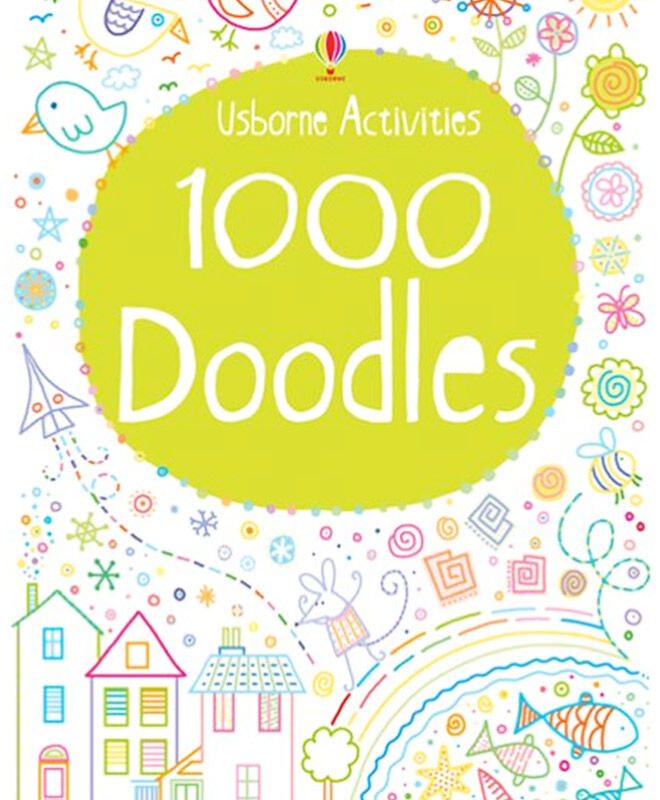 1000 Doodles ($14.99): In need of a great all-rounder? 1000 Doodles covers the lot, and is perfect for the boys and the girls. Next time you get an "I'm bored" sit them down with this one.
9. Silly scribbles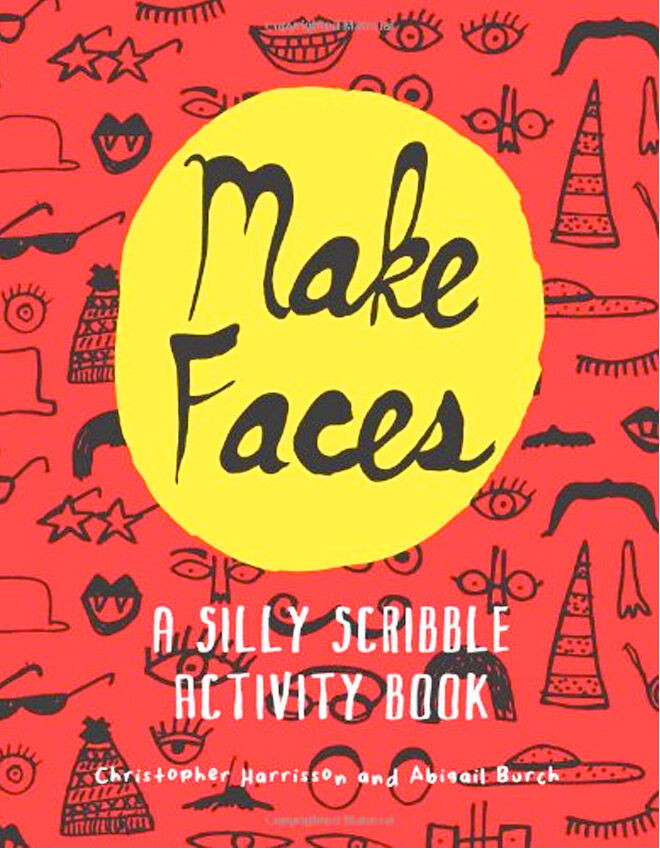 Make Faces ($19.95): Silly by name, but not by nature. Make Faces is all about creative freedom, and we give a massive fist-pump to that! Draw faces onto toast and turn the rabbit into a magician – just a snippet of what to expect from this awesome activity book.
10. Family time colouring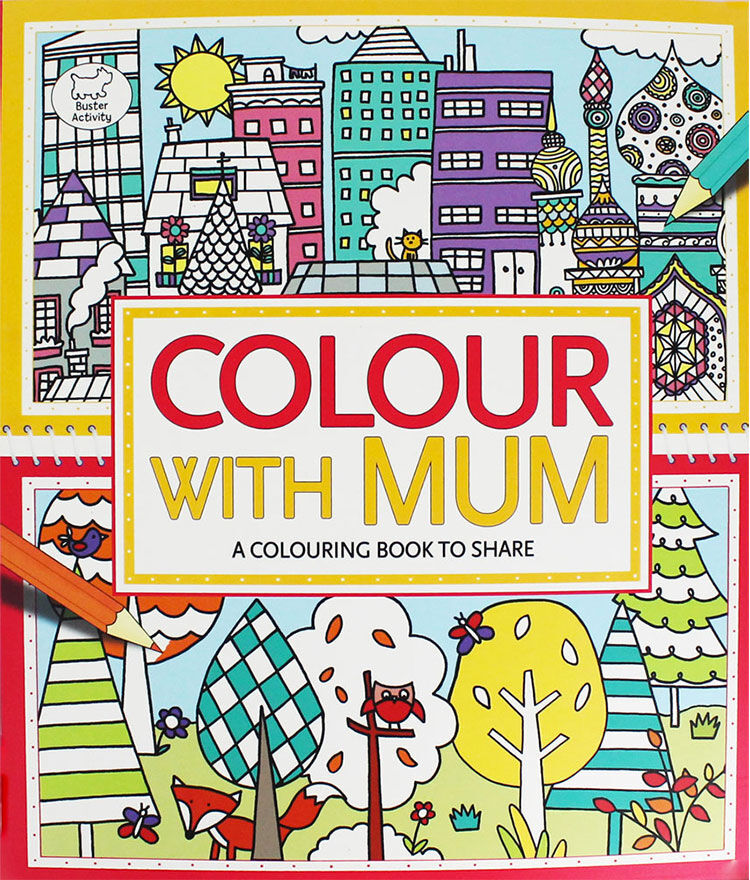 Colour with Mum ($22.95): A page for you, a page for me! Colour with Mum is all about sharing the fun, so on days when you do have the time, there's plenty of space for you to join in too.
11. A city guide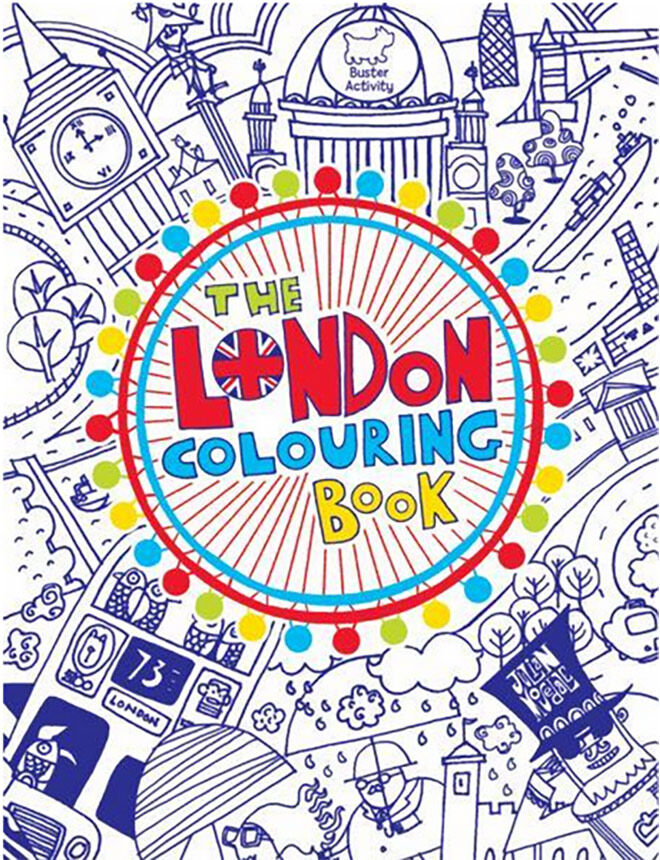 The London Colouring Book ($13.75): Let the kids take the big cities by storm (with crayons of course) and doodle their way around. Doodle London gives little explorers the chance to sketch a fantasy city of their own. Add sculptures and put your own stamp on iconic landmarks – think Buckingham Palace in pink or a wobbling Tower of London!
12. Mini masterpiece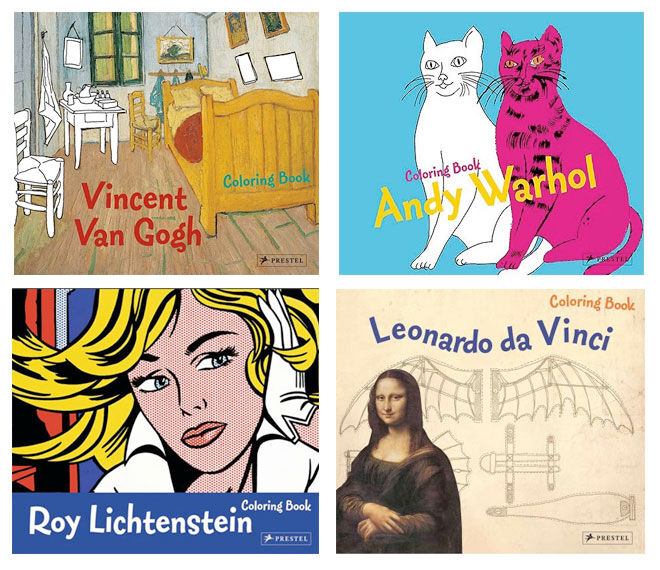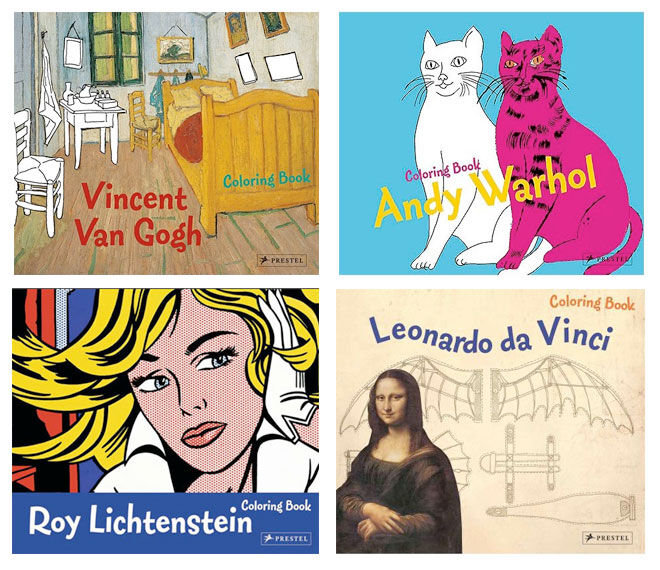 Prestel Colouring Books (from $14.99): These colouring books are a fun introduction to the cultural world. This colourful book collection lets little hands colour right up close to big famous masterpieces, allowing them to explore their creativity. Think Andy Warhol, Vincent Van Gogh, Roy Lichtenstein and Leonardo da Vinci. Marvellous!
13. A land before time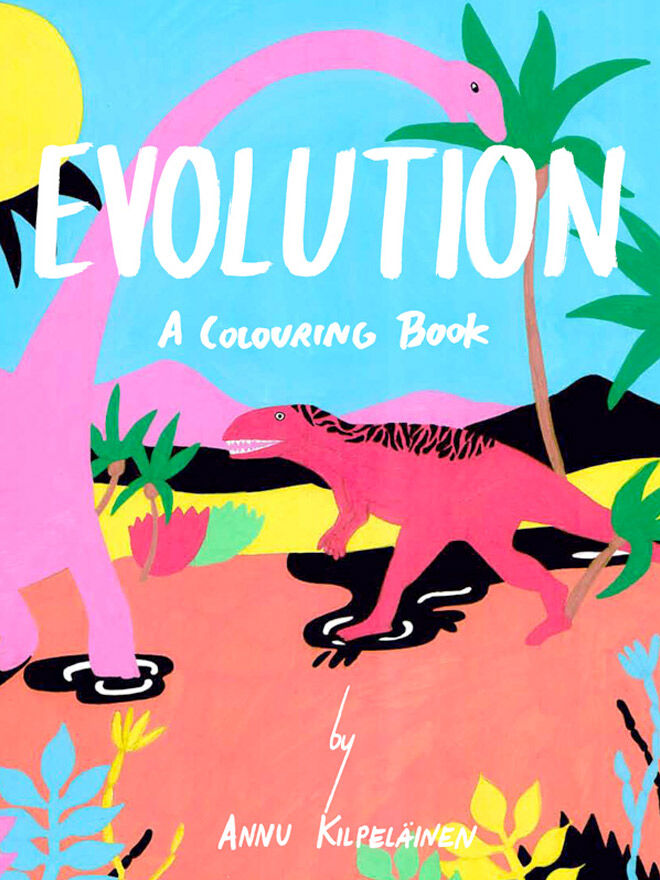 Evolution ($24): The idea of evolution shines in a whole new light with this colouful creation from Annu Kilpelainen. Evolution is interactive learning at its best, with stencils, lift-up flaps and die cuts all keeping the reader engaged as the story evolves.
14. Bring back the 80s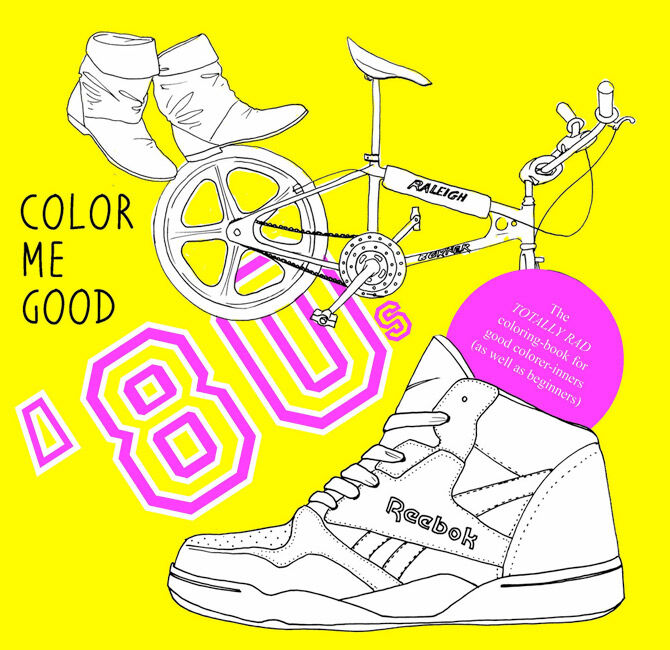 Colour Me Good ($18.39): The big trainers and bright colours of the 80s are back in the fresh and funky Colour Me Good. The blank pages are calling out for colour with a nod to nostalgia.
15. Sketch to impress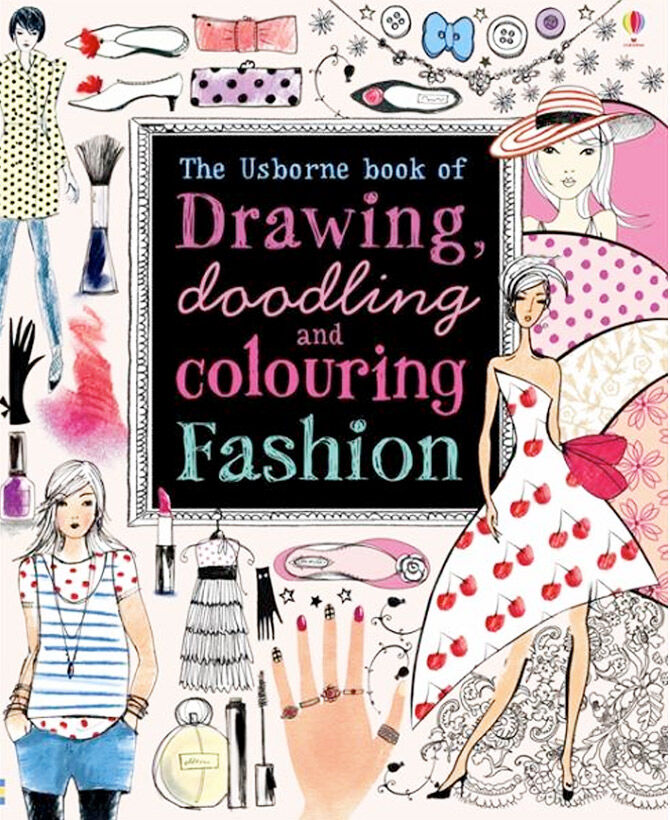 Drawing, Doodling and Colouring Fashion ($19.99): It's time to get creative with your clothes by drawing, designing and colouring whatever you want to wear! A must-have for every little fashionista, Drawing, Doodling and Colouring: Fashion let's them get savvy with their very own style.
16. Street art scribbles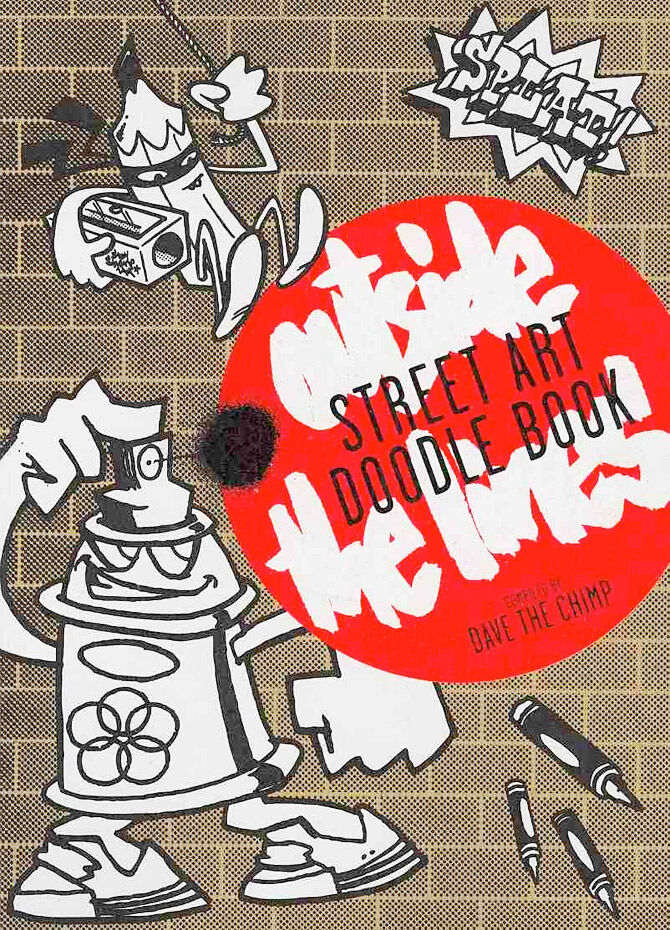 Outside the Lines ($27.99): A colouring book created by artists who like to break the rules; Outside the Lines is the ultimate book if following the pack ain't your thing. Draw outside the lines, paint, copy, stick and get messy!
17. Create and colour away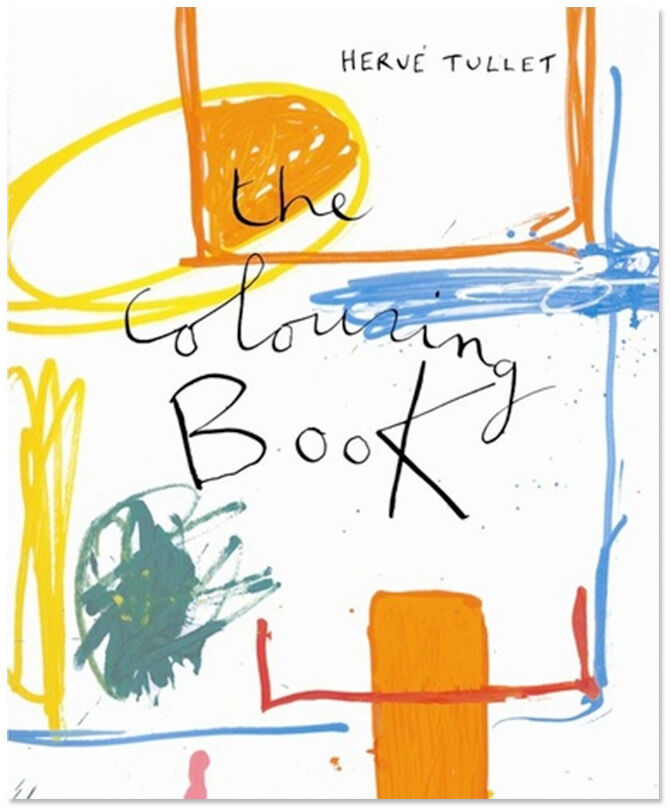 The Colouring Book ($24.95): A great believer in bringing out creative potential in every child, Herve Tullet doesn't disappoint with The Colouring Book. It's full of ideas, packed with colour and best of all it's hilariously funny. With separate challenges on every page it's a winner for keeping kids of all ages occupied.