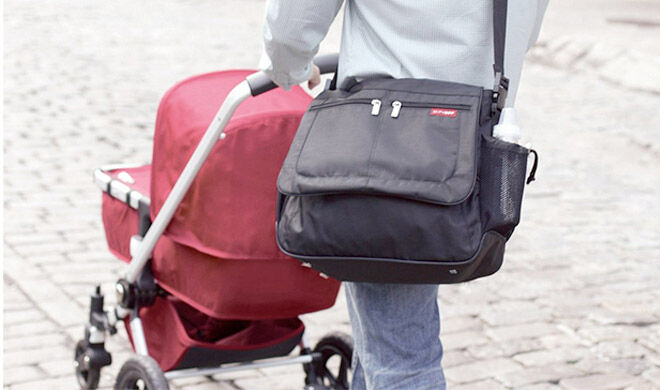 There's nothing sexier than a dad who spends quality time bonding with his kids, except maybe a daddy that is comfortably rocking a super cool daddy nappy bag!
A daddy nappy bag should have all the same features as a regular nappy bag, but be geared to men in design. Messenger bags that can be worn hands-free across the body work well, as do bags that can be easily wiped down and bags that feature handy pockets to store everything they need to get out and enjoy those beautiful babes.
Here are 9 of our favourite nappy bags for dapper dads.
1. He's sexy and he knows it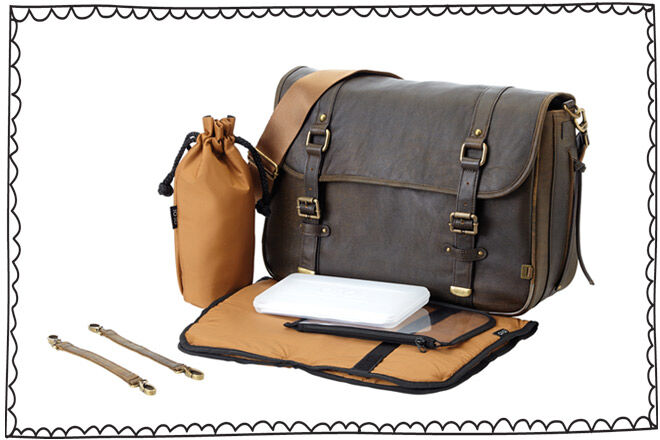 This OiOi Jungle Leather Satchel Diaper Bag ($299) is super sexy. We can totally imagine a hottie like Cam Gigandet slinging it over his shoulder, before strutting towards us… oops, our imaginations got away with us there for a sec. Made from buttery soft leather and featuring loads of pockets, this gorgeous bag also comes with an insulated bottle holder and a wet bag. Now back to Cam…
2. The celebrity 'It' bag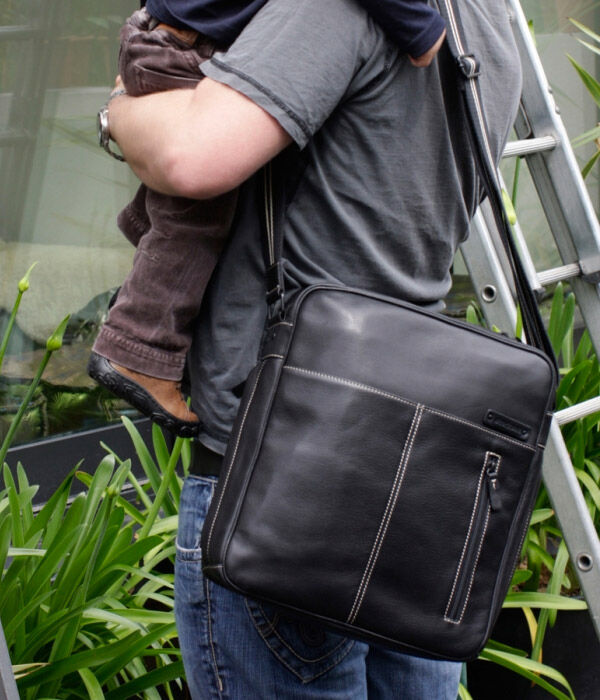 Heaven knows he's got a small army of children, so if the Jamie bag by Storksak ($329) works for Brad Pitt, it must be a goer. While the cult status might be courtesy of its vast celebrity association (loads of other celebs love it), it's the timeless design, functional wipe-down leather and handy change mat that makes it work for us mere mortals.
3. Bag of tricks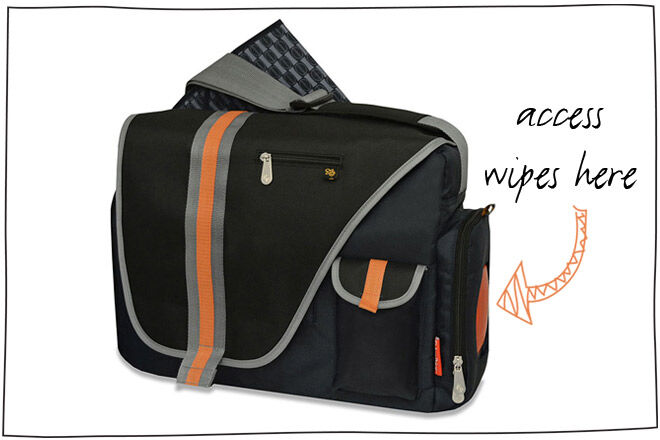 For the dad who loves to have a trick or two up his sleeve, the Fisher Price Deluxe Messenger Nappy Bag ($59) has a heap of practical features to make life easier. With the FastFinder™ Pocket System, all of your items are within handy reach from the exterior of the bag. We think the coolest feature is the inbuilt exterior wipes case which can be accessed from the side with a press of a button – grab a wipe with one hand and wipe up baby with the other!
4. The metrosexual bag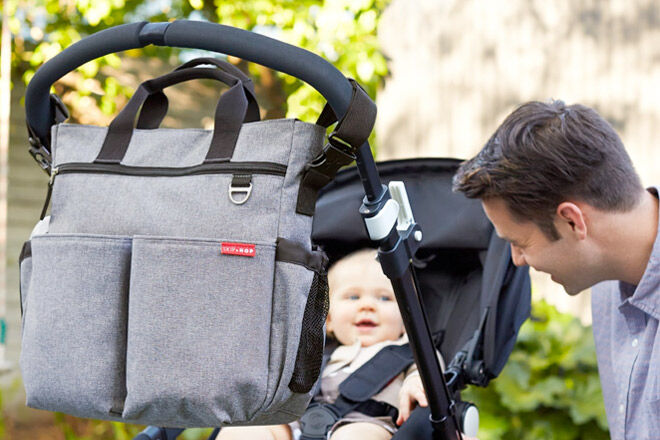 Featuring 10 pockets, 2 elasticised, mesh side pockets and a cushioned changing pad, this ultra cool Skip Hop Duo Signature Diaper Bag ($104) features minimalist styling that will suit dads who take pride in their fashion cred. Its capacity to fit up to a 15 inch laptop also makes it super versatile post-nappies.
5. The unisex(y) one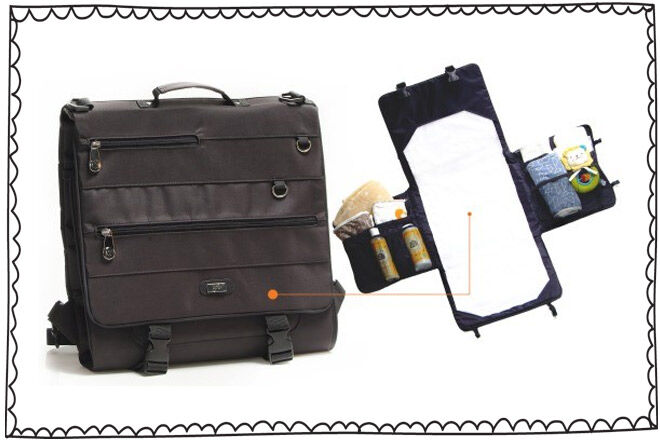 You know what's sexy? Something that works as it should! If you are looking for great functionality in a baby nappy bag, check out the award winning, Gr8x Baby Traveller® ($153). This is a bag and a portable change station all in one. This bag can function as a backpack, a messenger bag or be hung over your pram using the stroller straps. The unisex design makes it great for couples who prefer to share a baby bag.
6. Khaki carryall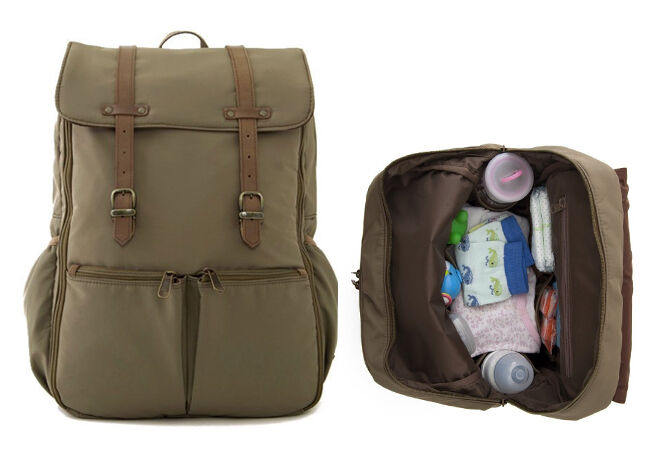 A khaki green carryall ($164.55) that has oodles of room and screams dapper dad, it has a heap of zippy hidey holes and nice wide straps so it's super comfy.
7. Sporty dude

When Chris Pegula couldn't find a bag that suited his needs he created a whole bevy of bags for image conscious dads. The Diaper Dude range merges hip styling with functionality. We love this sporty-looking style ($153) that can be used as a nappy bag and later as a gym bag.
8. Slim and slick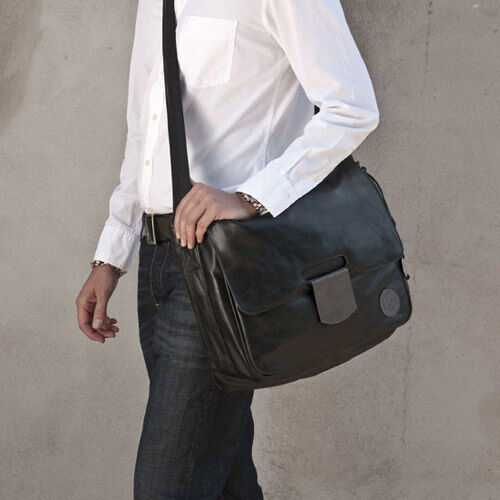 The leather-look Tender Messenger Bag ($195) by Lässig makes organising baby gear a breeze with its handy internal compartments. The slick looking bag features a removable compartment for baby's jars and stroller hooks so it's always at hand.
9. Size doesn't matter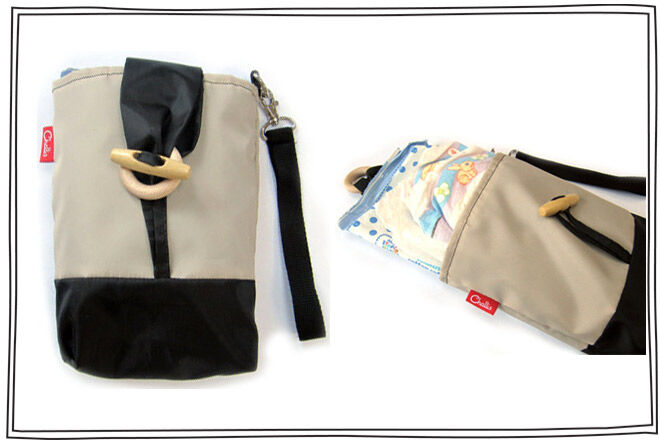 It might be small, but this bag sure packs a punch. This small water-resistant nappy pouch ($22.57) is perfect for those times when you're rushing out the door and need only the basics. It will hold a couple of nappies and wipes and is easily attached to a pram without weighing it down – great for men who don't feel comfortable carrying a bag.