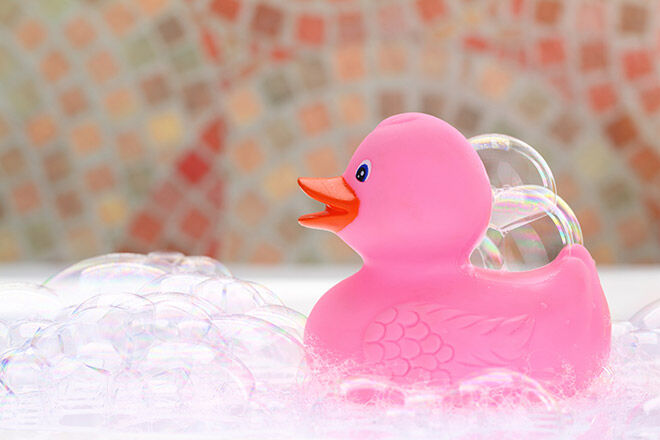 Bath time is the perfect time to relax and bond with your squidling after a busy day. It also helps to wash the mashed avocado out of their hair and nose. From cleverly designed guards to protect pint-sized fingers to a hilarious take on the humble soap dispenser, we have everything covered to make sure bath times will always be fun times with these 17 essentials.
Toy storage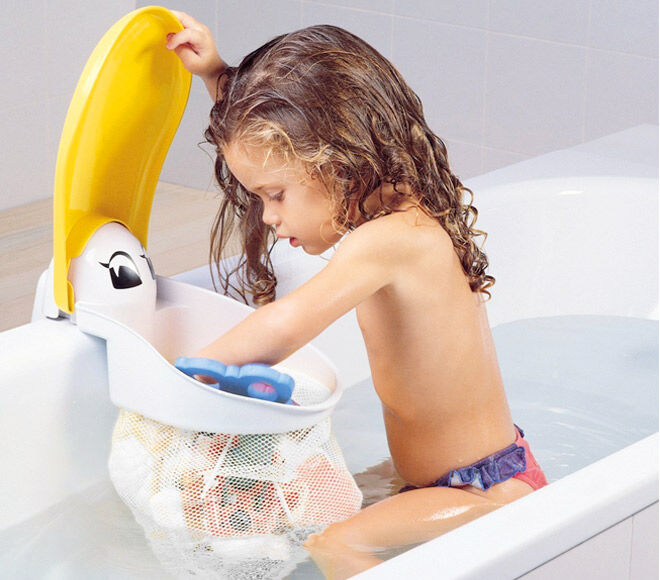 Did you know pelicans can drain water from their pouch after they catch their fish. Genius! And so can this bathtub pelican ($34.95). Double genius! Your own bathroom pelican sits on the edge of the bath and can store and drain the water from your bath toys in its stretchy mesh pouch until its next catch.
Knee protection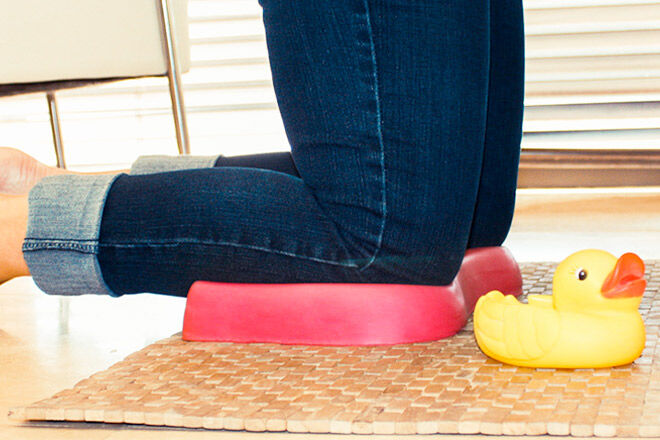 Keep your knees in shape when your bee's knees is in the bath with Kneepal ($34.99). Soft and squishy enough to be comfortable and so tough it can be used in the garden. It's waterproof and comes in the sort of colours you could eat.
Spout cover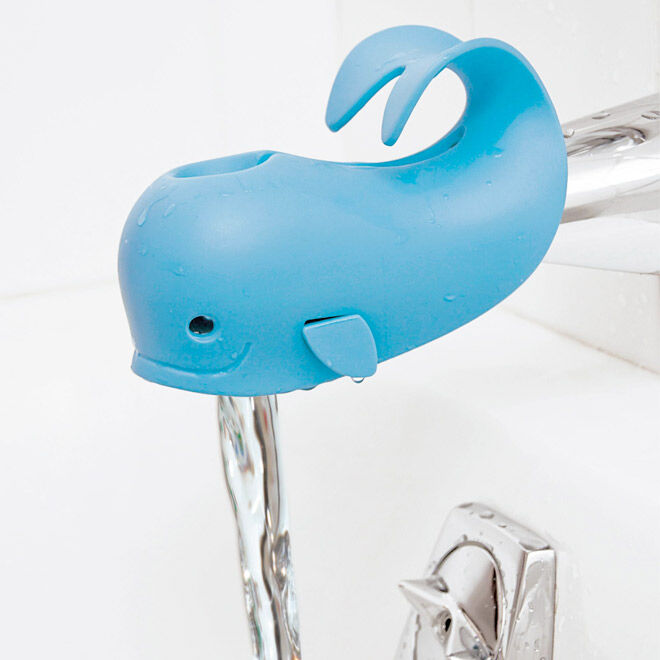 When the hot water spout is covered you and your squidling can have a whale of a time. This adorable Moby bath spout cover ($19.95) protects curious hands and agile heads from hot metal so you can spend more time with your baby whale blowing bubbles, spraying water and playing in the octopus' garden.
Bath crayons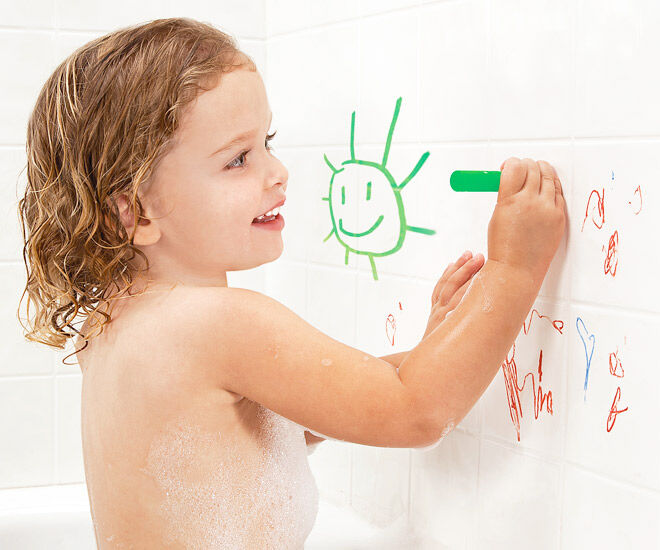 Every budding artist needs a wall to scribble on and every child in the world would need a bath at some point, so when the two come together it's as beautiful and fresh as a rainbow. These bath crayons ($7.99) come in bright colours, are non-toxic and would make even the most hardened street artist smile.
'S not funny soap dispenser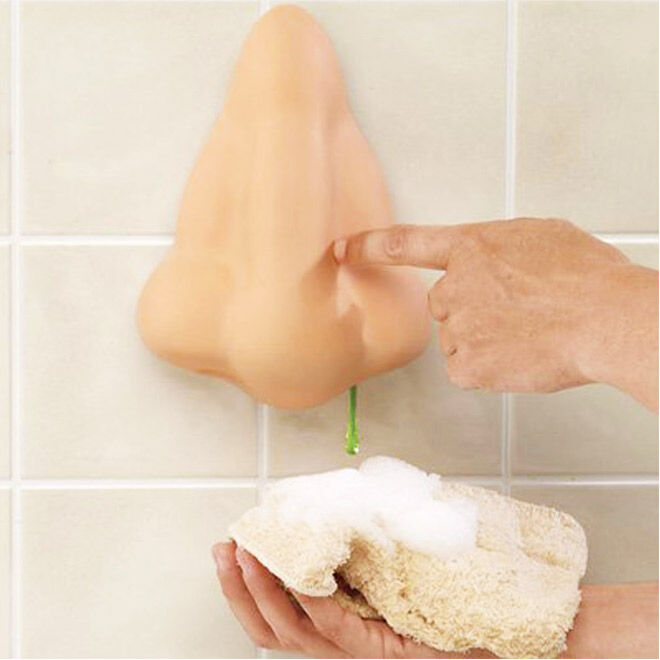 There's nothing like the super gross to have your mini dirt bunnies in stitches. Have them wanting to wash their hair and bodies with this hilarious nose liquid soap dispenser ($24.95). One push will have the nose drip convincingly into their hand – listen to the squeals!
Waterproof radio and MP3 player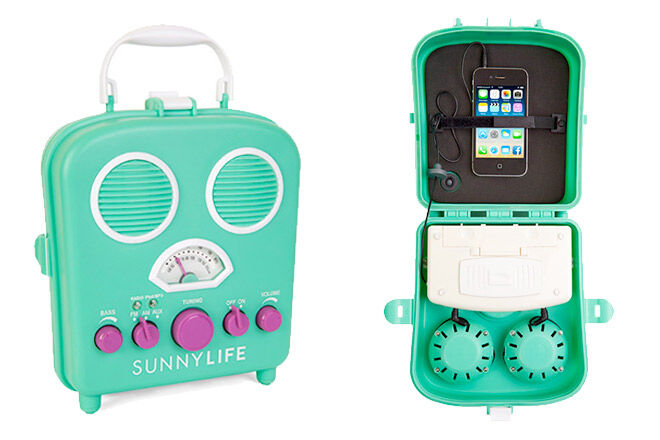 End a busy day with calming music with these bright waterproof cases for MP3 players ($56.95). You can put your phone in the case and keep it dry as your little splasher floats around to their favourite wind down music.
Bath pad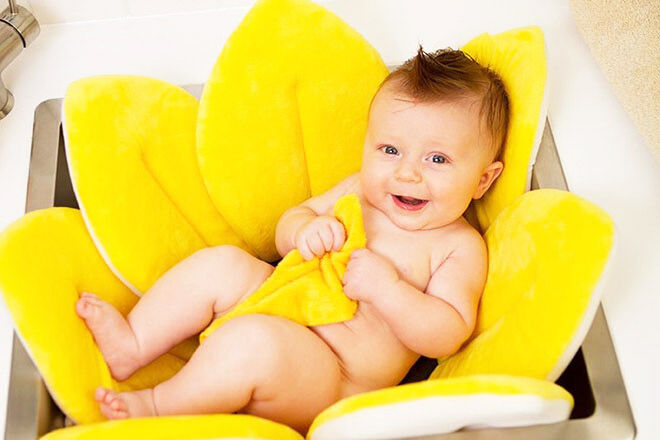 Have a blooming good time by converting your sink to a bath with these bath mats ($66.45). They're plush and soft so thumbkin can sit comfortably in the petals, and can be hung dry or placed in the washer and dryer for space saving versatility. Cute baby not included.
Water and shampoo guard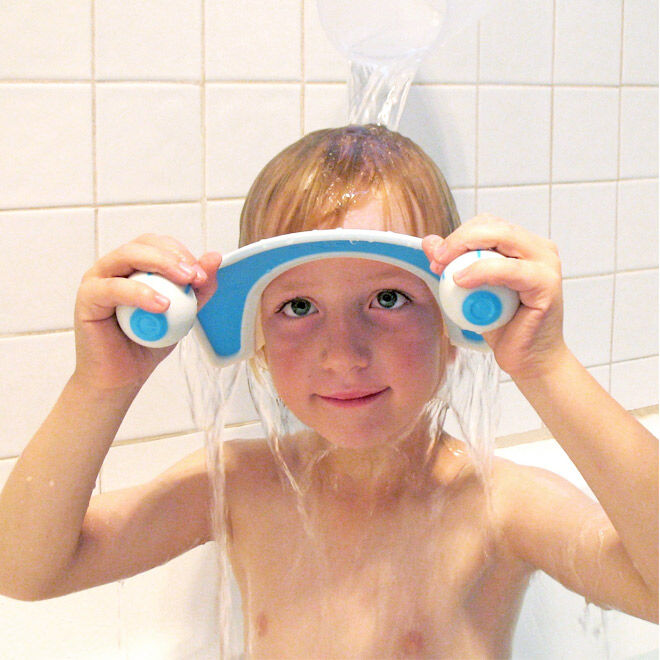 You often end up becoming a very good contortionist when trying to stop water or shampoo from going into your kidling's eyes. Instead of running away to join the circus, a shampoo guard like these Drieyes ($19.97), will keep everyone happy, clean and calm. Best of all the handles on the Drieyes means little hands will have more control and confidence in wet and soapy situations.
Apron baby towel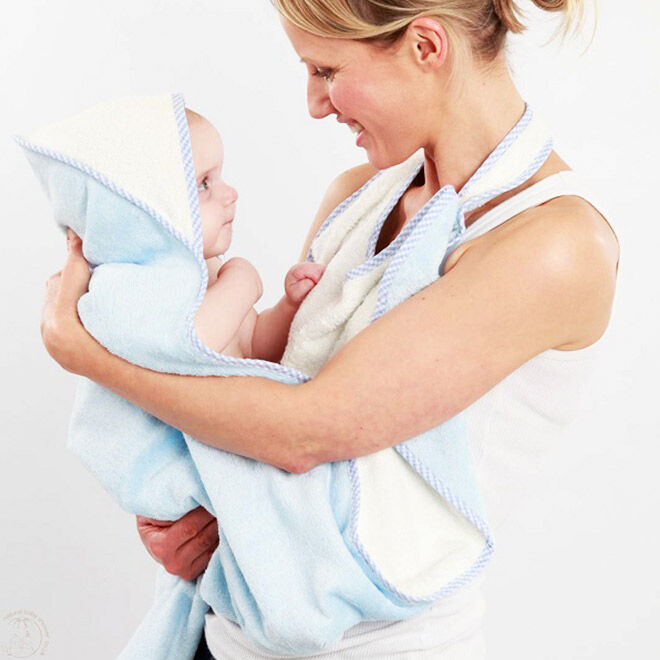 Nanna always had something special in her apron pocket and so will you with these apron hooded towels ($64.99). Just like an apron but with more hugs and a human treasure in the pocket,they're perfect for keeping you and your wrigglepot dry, warm and cosy.
Newborn bath support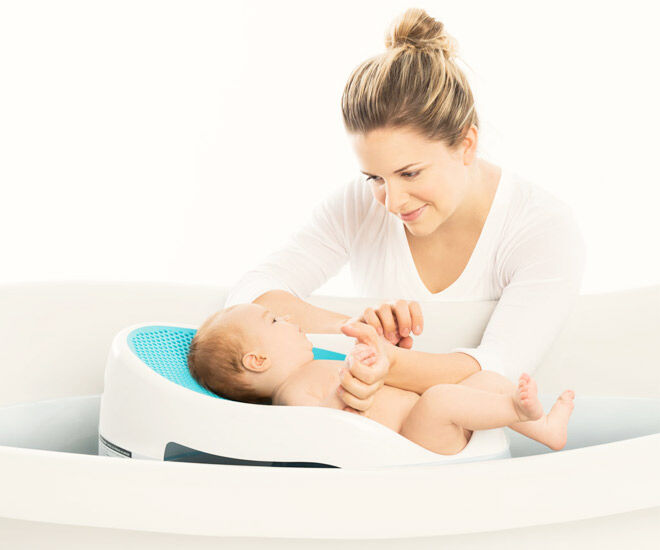 Cradle those precious backs and necks in the bath with a newborn bath support ($39.99). With your hands free, you can grab that wash cloth or open that shampoo – or wipe your face when your water baby practices their backstroke!
Toddler bath seat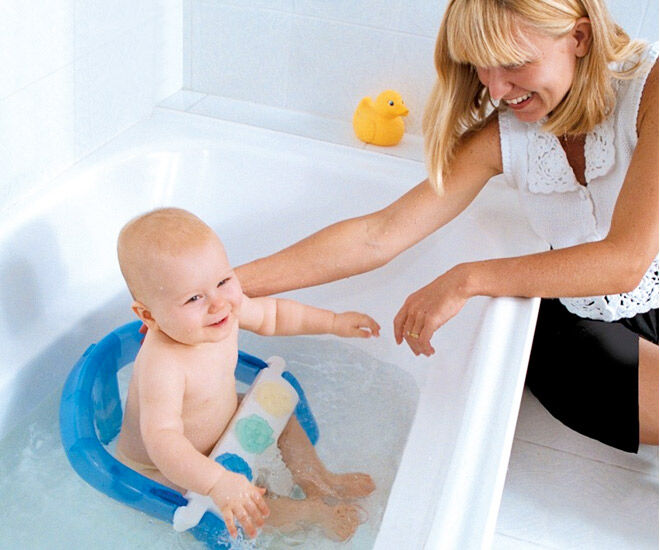 When they sit up, you take notice! Moving to a toddler seat is effortless when you have one like a Dreambaby chair ($39.95). The front opens for easy access and the suction cups keep the seat and bub in place. Now, if only every milestone we had ended in bubbles in bath!
Bath stopper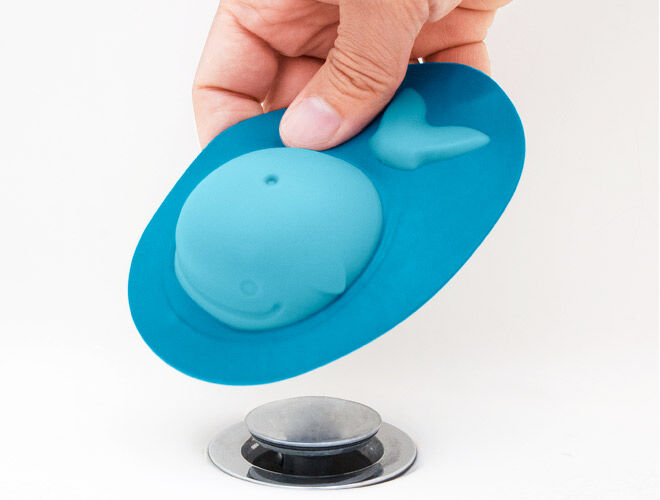 Keep the water in the bath and drain plug covered with a friendly bath tub stopper ($10.95). Inquisitive fingers and toes will find Moby the whale sitting over the drain plug, stuck in place with suction in an air-tight seal. He'll encourage confidence around the drain and will bring smiles aplenty.
Thermometer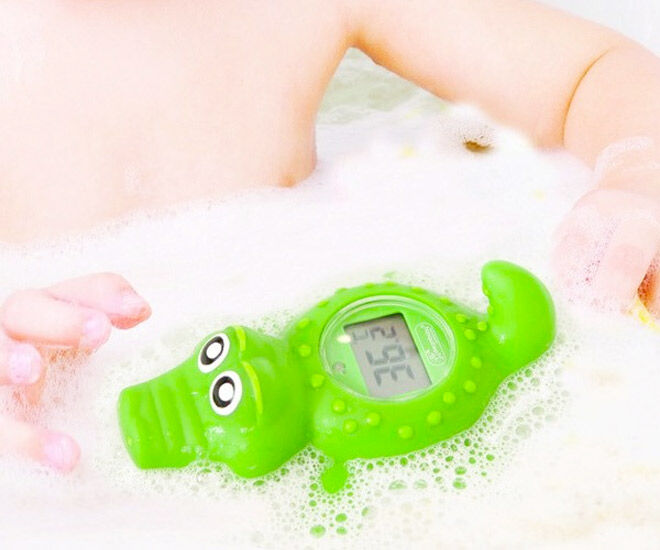 A bath thermometer makes sure conditions are perfect for your little bubble surfer each and every time. This crocodile thermometer ($15.95) tells you when the water is too hot and paddles around in the bath with you!
Shampoo and conditioner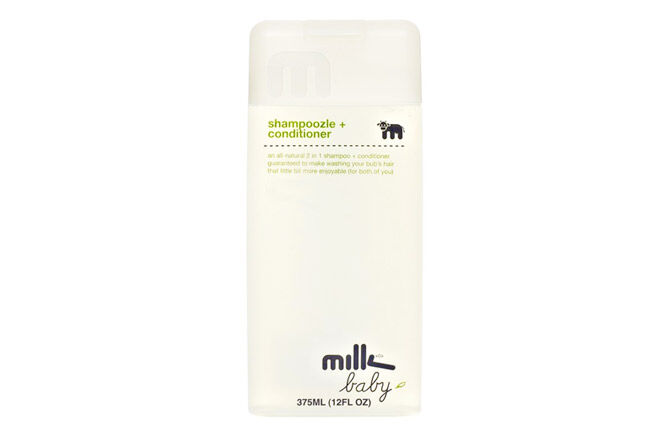 Children really do have a monopoly on beautiful kissable hair. Keep those gorgeous locks tangle-free and smelling fresh, and spend more time giggling at bath time with a one-wash combined shampoo and conditioner. This scrummy shampoozle + conditioner ($12.95) is foamy and tear-free.
Bubble bath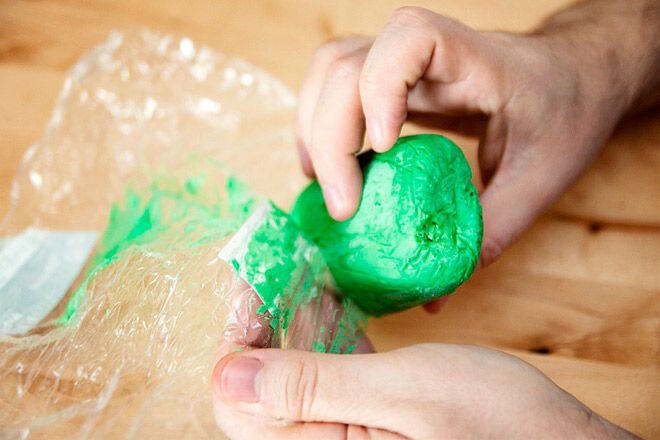 There are bubbles and then there are bubbles made from soap that can also be squeezed into shapes. It's true – it's possible to have even more fun with bubbles in the bath! These FUN bubble bath soaps ($9.50 per 200g) come in five colours, each with a different scent, and just like play dough, can be mashed into something unique.
Bath treads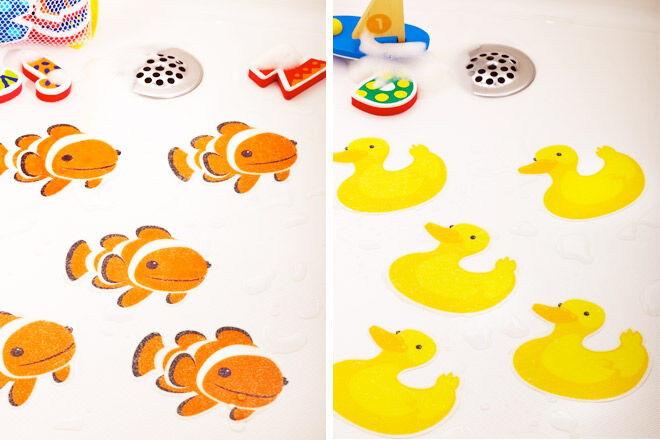 Slipping and sliding is fun in the backyard in summer, but in the bath when there isn't any grass to brake the fall, grips on the bottom of the tub do the trick. These bath tattoos (from $21.99) are textured, easy to install and will keep slippery bodies where they need to be when diving for turtles in the bath – watch out Nemo!
Baby Dam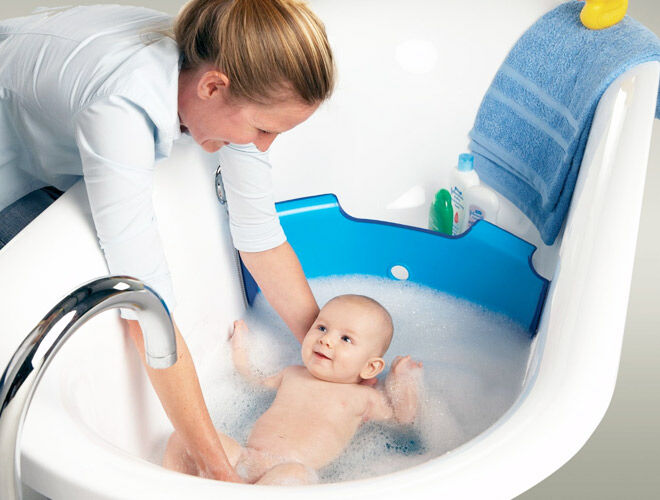 Build your own dam and keep your little busy beaver playing in the bath with this nifty baby dam ($59.95). Faster than building your own with sticks and mud, and much more economical than a bathroom refit, the Baby Dam is designed to grow with your child and save water and time.