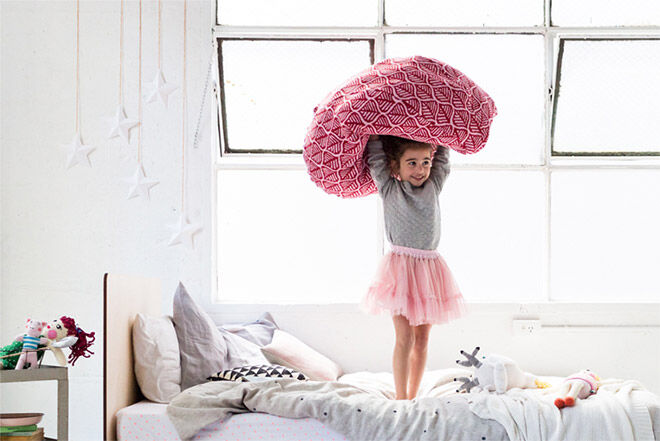 Sink, slouch, snuggle or sleep; bean bags are the ultimate accessory for kids (big and small) when cosy comfort is the aim of the game. Whether you're looking to add a splash of colour to bub's nursery, or a playful piece of furniture for the lounge room, we're loving the designer bags of beans shaped and suited for everyone's bottoms.
Here are our favourite bean bags for you to dive right into!
1. Here kitty, kitty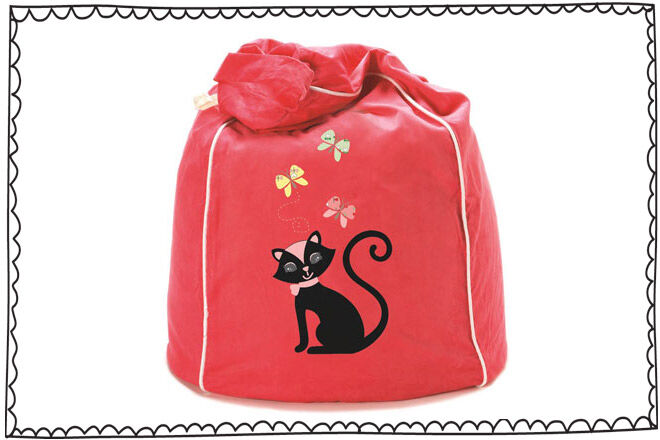 Cocoon Couture Kitty Kat Bean Bag ($80.00): This kitty cat is adorable and won't even scratch at your furniture. Available in six different colours, this is super slouch material. Meow.
2. Prohart genius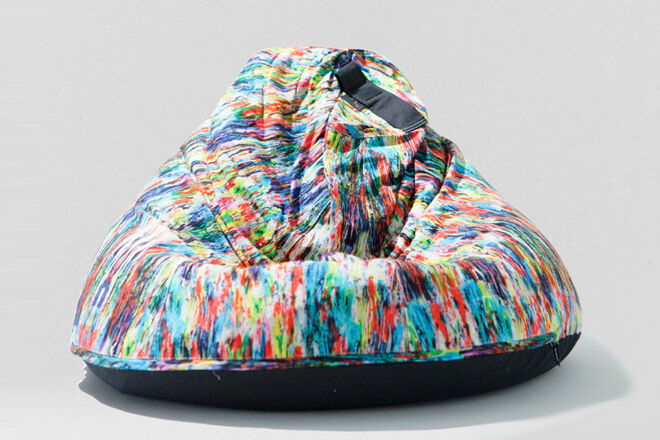 Munster Prohart Bean Bag ($119.95): For a splash of artistic colour, you can't go past a bean bag inspired by the art of Aussie icon, Pro Hart. The kiddies need to watch out…we may pinch this for Friday night movie times.
3. Waterproof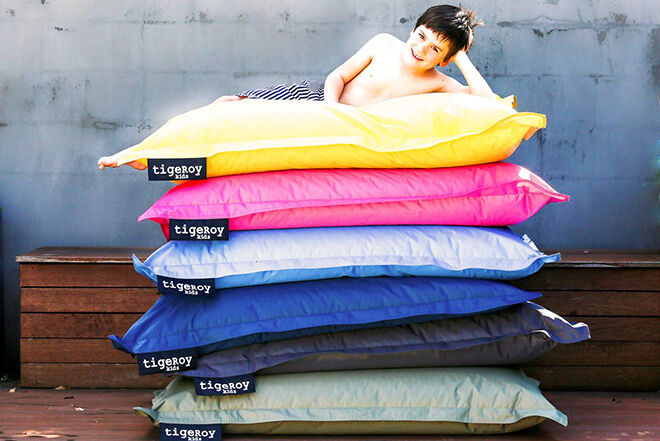 tigeRoy kids Waterproof Bean Bag ($79.95). Bean bag genius? A waterproof bean bag that can be used indoors and outdoors and can be easily wiped down. One in each colour, please!
4. Footy fever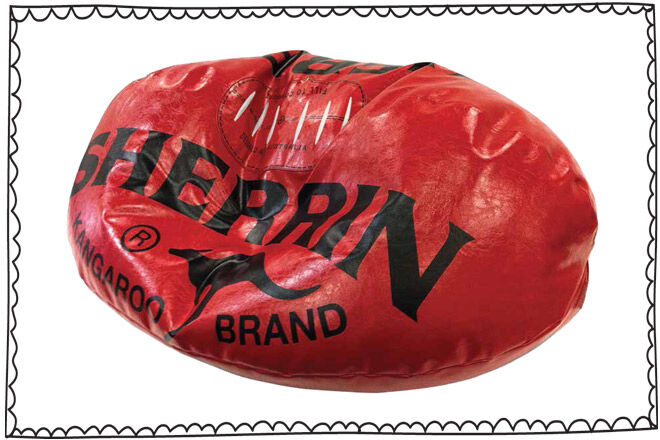 Sherrin Football Bean Bag ($99.99): If your kids are as footy-obsessed as ours, they will flip out over this Sherrin footy shaped bean bag.
5. Mad for metallics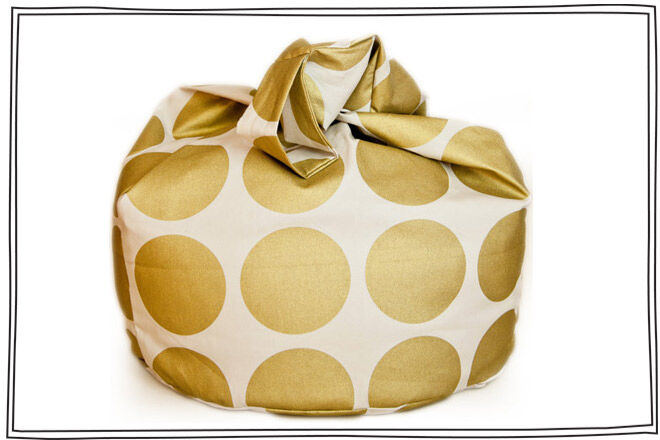 Nursery Bean Bag – Metallic Gold Spot ($80): With giant metallic gold spots this little number will bring some pizazz to any mini fashionista's bedroom. Jealous!
6. Sugar fix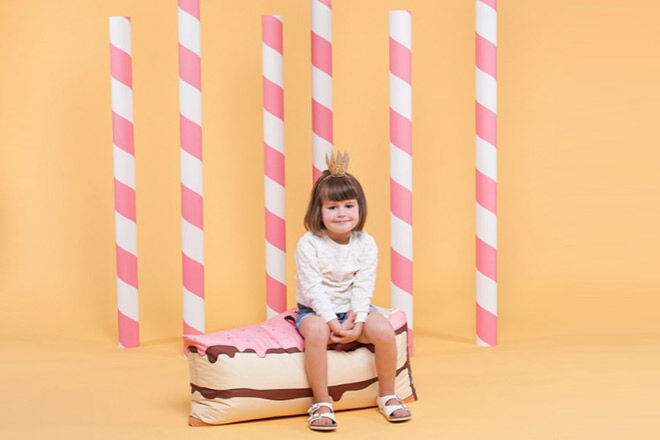 Cake Slice Bean Bag ($119.95): Sit or stare in amazement – this fab bean bag is just the thing for the sweet-toothed child, and this slice of cake comes minus the sugar-high. Bonus!
7. Snake-like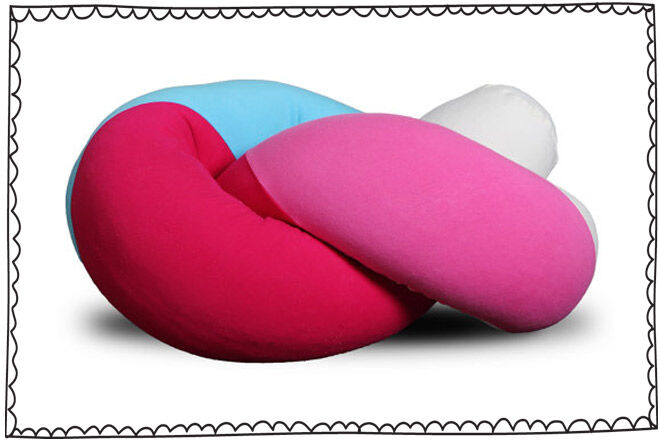 Snake Beanbag ($55.97). Long and skinny, kids can maneuver this snake-like bean bag into any shape that suits them. Great for wriggling bottoms!
8. Ants in their pants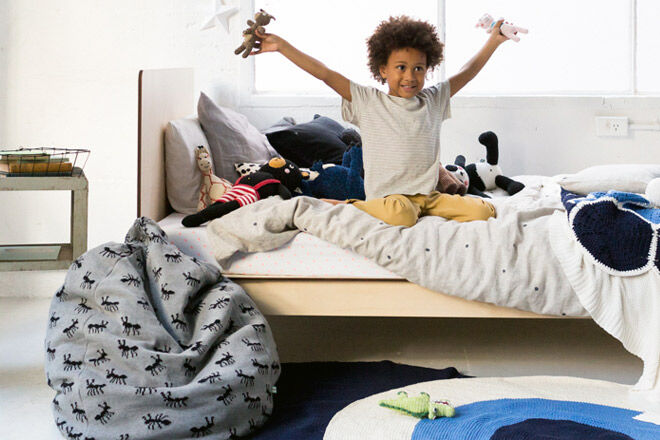 Ant Bean Bag ($130). We all know a kid or two with ants in their pants – perhaps this bean bag will do the opposite and keep them still for a hot minute!
9. Shark!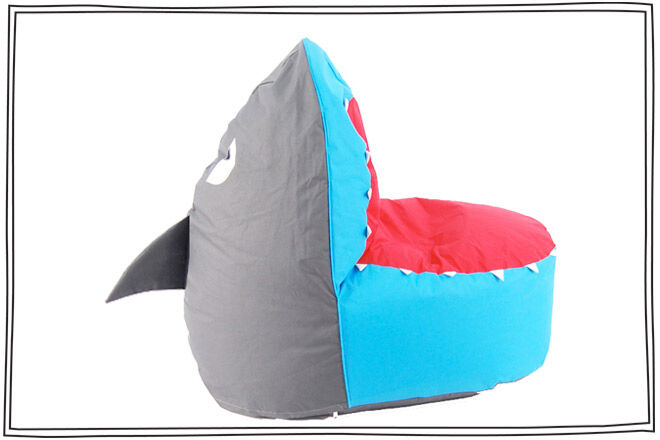 Fin the Shark Bean Bag ($129.95). Say hello to the funkiest shark in town. Those jaws may be open wide, but when they serve as a super squishy seat for wriggling bottoms we don't mind at all!
10. Pyramini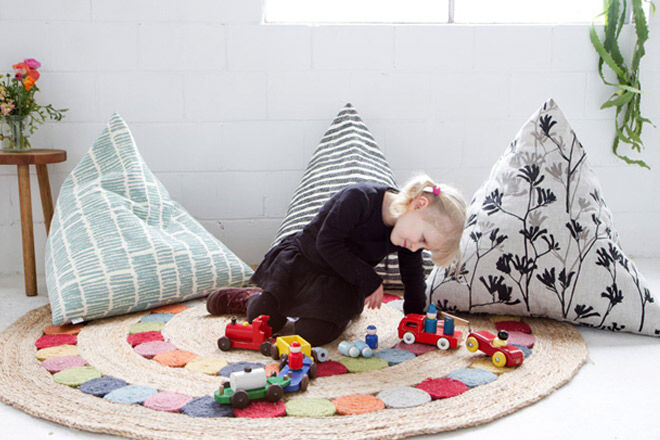 Pyramini Bean Bags ($95). These mini pyramids are made from gorgeous hand-printed Ink & Spindle fabric and are perfect for leaning into or onto.
11. Doe a deer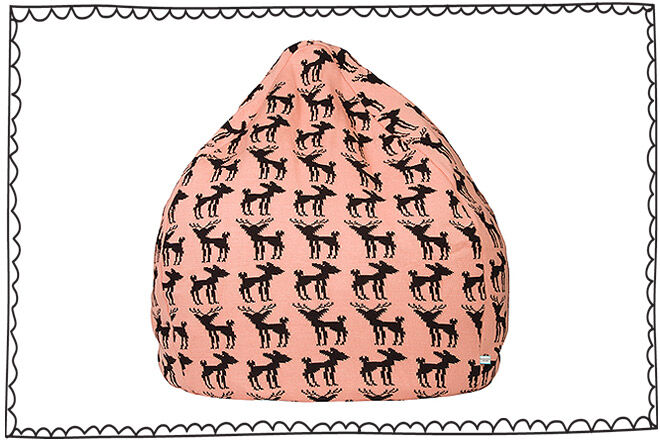 Deer Bean Bag ($130). This knitted deer bean bag is super sweet and a great fit for a modern woodland themed room.
12. Zig zag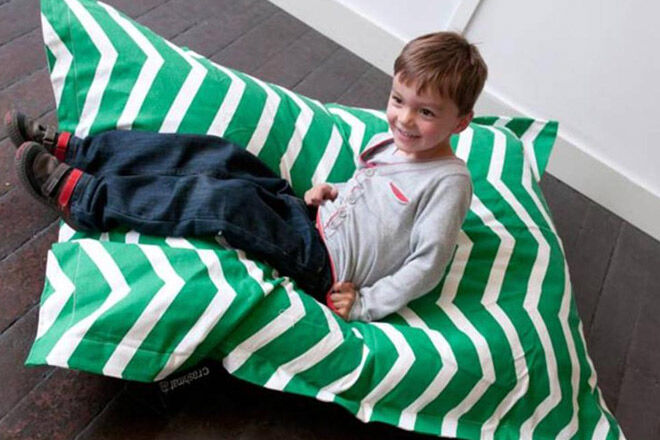 Chevron Crashmat ($109). Kiddie size meets adult style in this colourful, contemporary chevron print bean bag. Play and nap-time sorted!
13. Dotty decor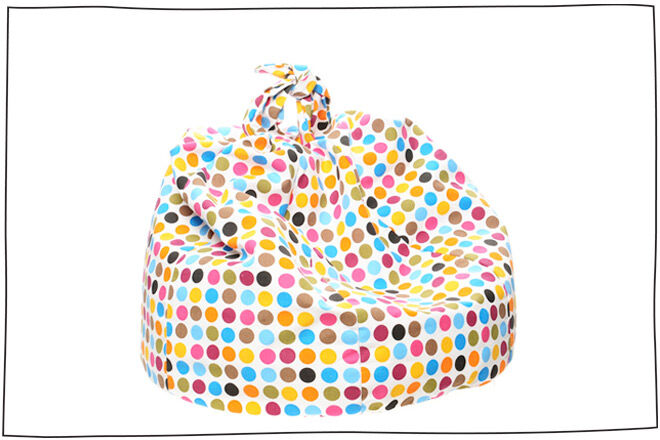 Polka Knot Bean Bag ($76.45). For little creatures who like to take their comfort with them, we may just have the answer. A multi-coloured, polka dot bean bag with a nifty top knot that makes carrying from their bedroom to the living room and beyond a breeze!
14. Double trouble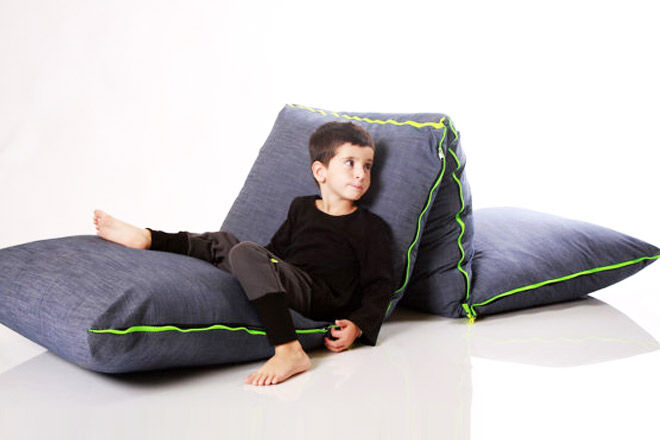 Pillotalk ($135.22). This cool bean bag has four pillows which connect via the clever neon, contrasting zips. You can zip them up in a number of configurations – super versatile and shareable.
15. More than a sack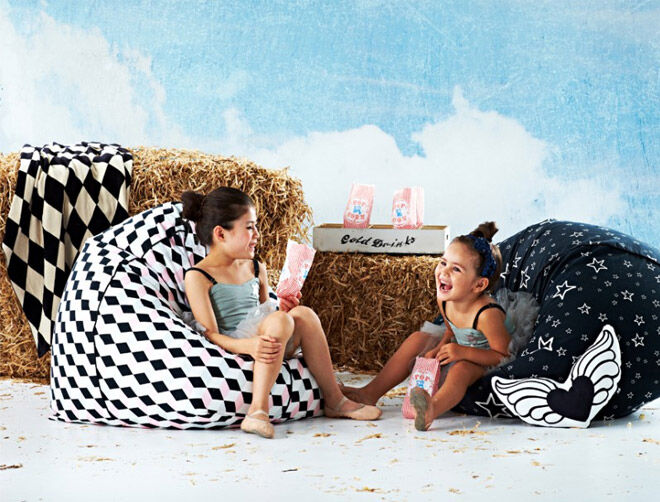 Sack Me B Box Bean Bags ($120): Big, versatile and a nifty built in handle. What's not to love about Sack Me's new addition to their decor range.
16. Oversized and hip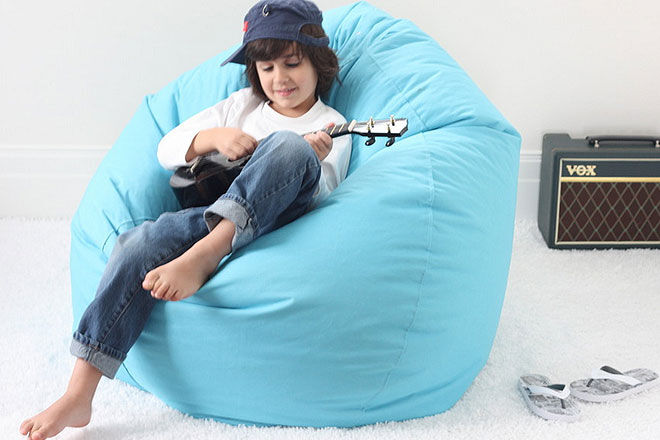 Hip Kids Blue Balloon Bean Bag ($49.95). With easy to clean canvas material, a 'no spill' double child proof zipper and reinforced stitching, this classic bean bag will survive even the biggest belly flops.