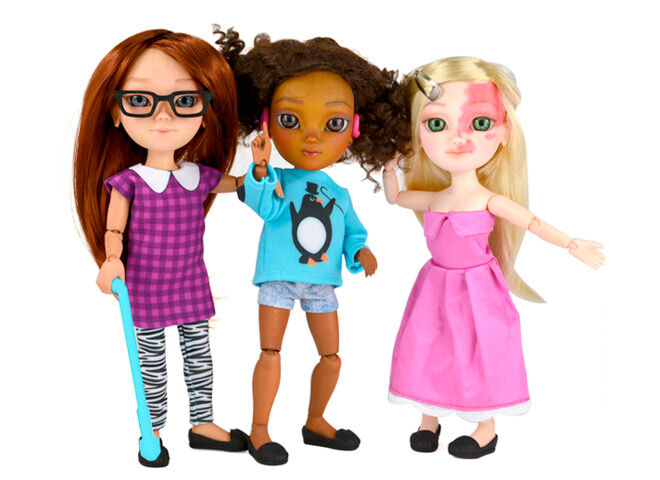 A group of parents of disabled children who started a social campaign called #ToyLikeMe have received incredible support from the community. The parents were rallying for more diversity in dolls so that their children could see themselves represented. The campaign has gained massive momentum and has reached over 50,000 followers. Because of this movement and the genius of doll manufacturer Makies, these beautiful trail blazing dolls are now a reality. All children want 'a toy like me' and now they can have that like never before. The dolls come with a range of accessories including hearing aids, walking sticks and some have scars or birth marks.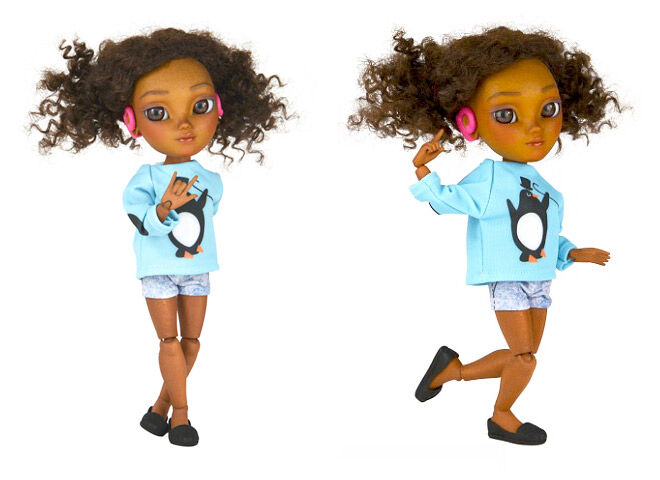 The new range of dolls is set to change the face (and body) of the toy industry for the better. The UK based toy manufacturer Makies are the first to introduce a range of dolls with differences and disabilities. The company who was already cutting edge (read awesome) make their dolls with a 3d printer, and it's because of their rapid production rates that they were able to respond to the Facebook page 'toy like me' super quickly.
To kick the awesomeness up a notch, the company is perfecting a way to customise the dolls further, this will mean the dolls will be able to be completely personalised to match whatever is special about their owner perfectly! Stay tuned, we have a feeling these dolls are about to rule the world (or at least a fair few people's hearts). 'Toy like me' and Makies are changing the toy industry and creating new improved heros for children.  From a group of concerned parents to a full out revolution, you've gotta be happy with that!