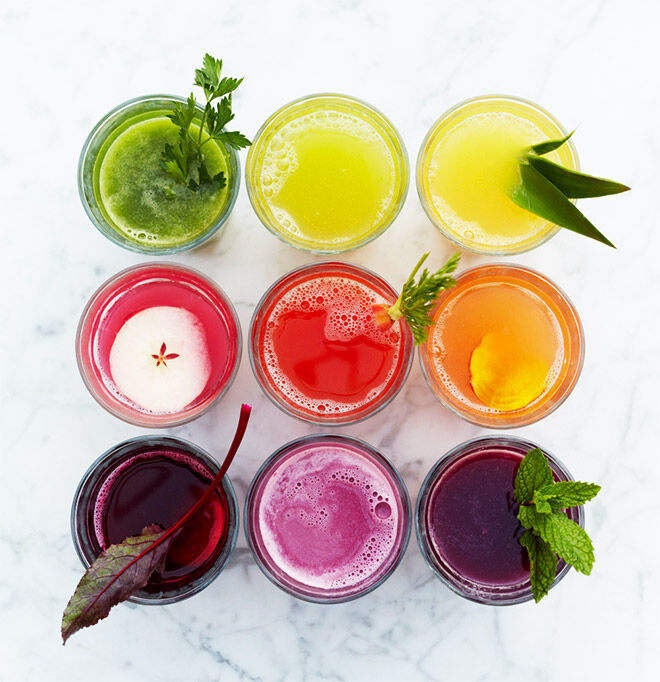 Juice; it's colourful, sweet and delish. No wonder so many of us love it. We're all on the bandwagon with juice bars popping up left, right and centre. There's "cold busters", "heart warmers" and "energy boosters"; which is great, if you don't mind spending a small fortune for a thimble full. (image via Williams-Sonoma)
We all know the ingredients, and have access to some of the freshest fruit around, so what's stopping us from making our own? We don't know about you, but for us it's convenience. Lucky for you and us (and the kids) we've stumbled upon Juice It – cold pressed juicer ($49.99). It's easy to use, easy to clean and looks sleek on your kitchen bench.
Working by crushing and pressing fruit and veg, the Juice It extracts 50% more juice than the prehistoric juicers of the past. This method of extraction retains more antioxidants and preserves more taste which only adds to its appeal. Just place the juicer on any flat surface, juice your heart out, then pop it in the dishwasher. Oh yeah, it's dishwasher safe. Did we forget to mention that?
Available from Yellow Octopus ($49.99)