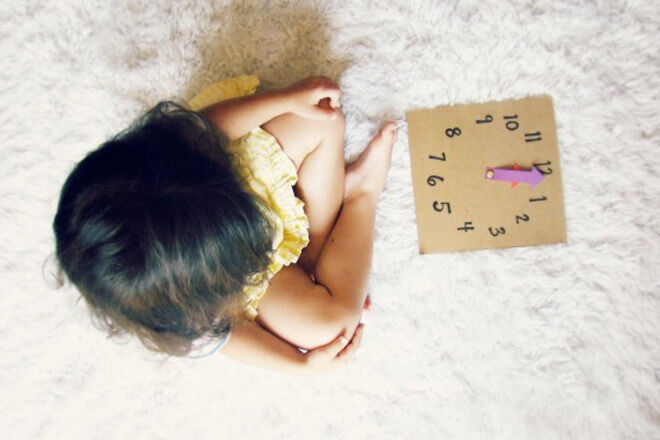 One o'clock, two o'clock, three o'clock ROCK. Telling the time is easy when you know how, but getting to grips with what the big hand and little hand mean can be tricky for some tiny tykes to master. To make learning to tell time as fun as it is to sing it, we've rounded up 13 ways to make reading clocks a breeze.
Here are 13 ways to teach kids how to tell the time.
1. Play-time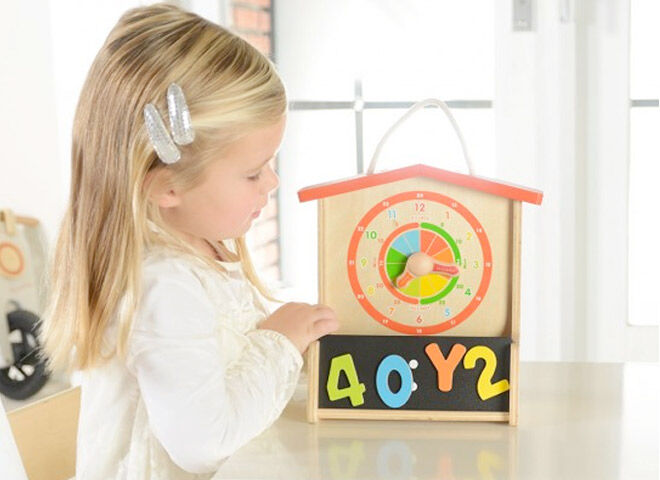 Masterkidz have given the traditional wooden toy clock a makeover by adding a nifty chalkboard and magnetic strip. Their wooden clock ($65.95) is super easy to use and comes complete with magnetic numbers and letters for kids to play with time and time again.
2. Snap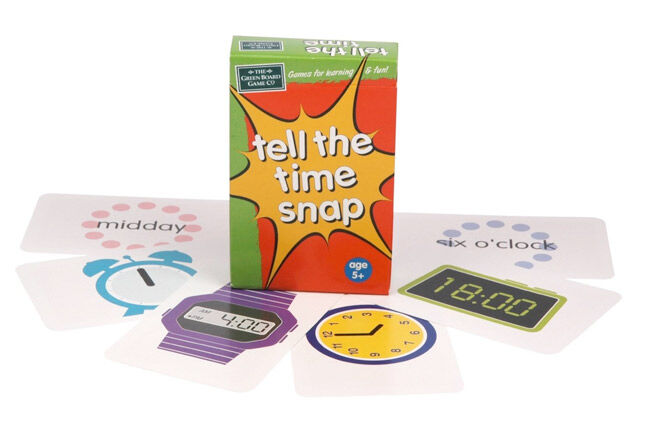 Green Board Game makes learning to tell the time a stack of fun with their Tell Time Snap game ($8.95). The pack includes a whole heap of clock faces, so whether they're looking at your watch, the bedroom alarm clock or the wall-mounted dials, your little learners will always be in the know.
3. Flash Cards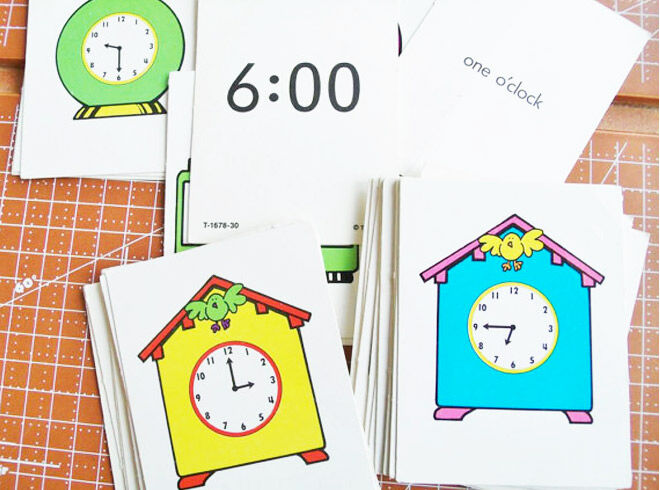 You can't beat a good ol' set of flashcards ($5.25 for 10). With clock faces on one side and the time on the other, flashcards are a simple solution for education play.
4. Easy read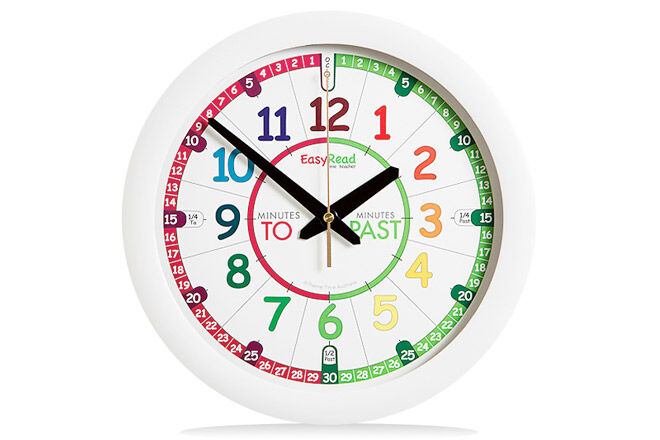 The easy to read time teacher clock ($39.95) does exactly what it says on the tin. With 'minutes past' in the green section and 'minutes to' in the red section, little ones simply say which side the big hand is pointing to and read the numbers at the end of each dial.
Tried and tested on our very own group of little learners this ingenious clock will have the kids shouting the time out loud by the end of the day!
5. Get busy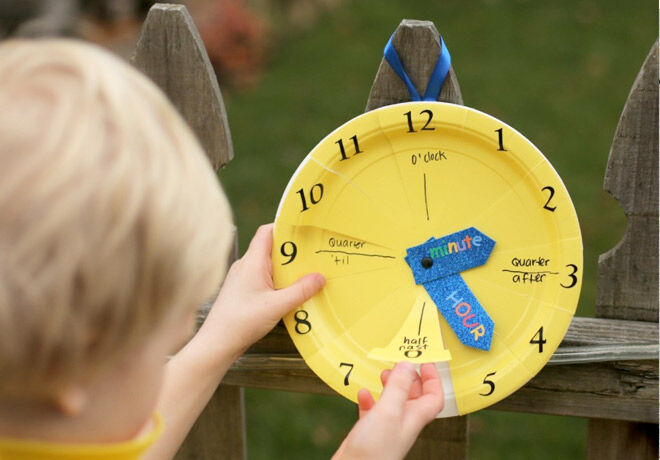 Enjoy some crafty time with the little one and put together a paper plate clock. Great for teaching time either at home or while on the go, this simple creation can help encourage your child's learning with a fun and interactive twist. (via Kix Cereal)
6. It's a jungle out there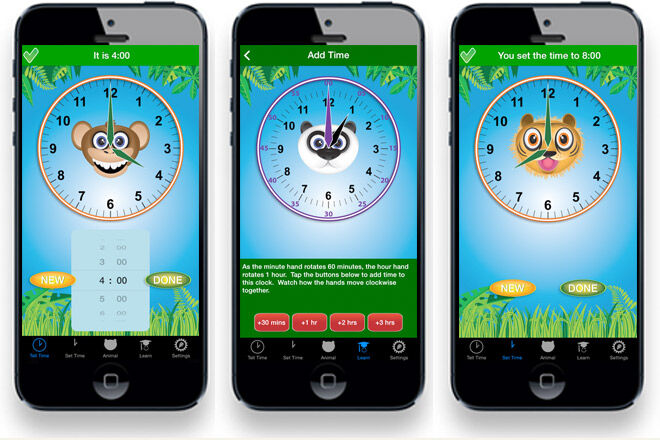 Most of us use our phones to find out the time so why not embrace the technology and check out some time-telling Apps. Jungle Time uses smiling animal faces to entertain the tots while teaching them all about the big hand and the little hand. A must for when the mini's are on the go!
Available on iTunes for iPhone and iPad
7. Get outside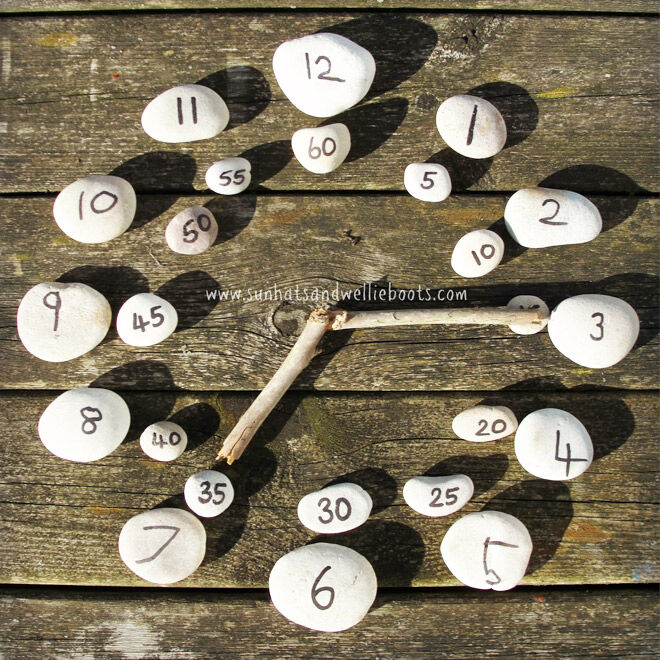 Get out and about with the tykes and make your very own rock clock. Collect stones, pebbles and rocks to use for the minutes and hours and then grab two sticks for your big hand and little hand. It's that simple! This fun outdoor clock combines learning with two things kids love – being outside and using their imagination. (via Sun, Hats and Wellie Boots)
 8. A rhyming game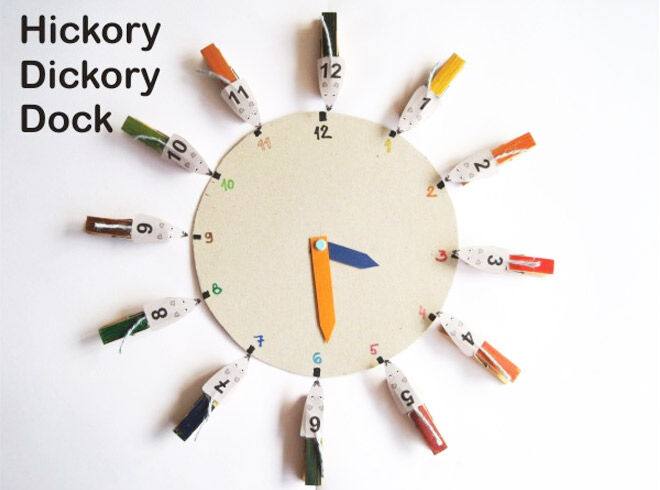 Have a little sing-a-long at home with a game of Hickory Dickory Dock. The repetitive nature and lyrical loveliness of nursery rhymes makes them ideal for teaching kiddies all about numbers. Get the tutorial here. (via Best toys 4 Toddlers)
9. Teaching at the table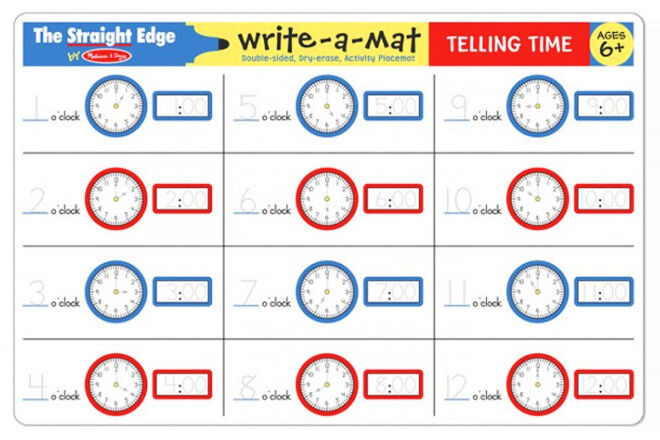 Melissa & Doug have made telling time an entertaining dinner time activity with their red and blue write-a-mat ($7.95). With colourful clocks at each hour of the day on one side and blank clock faces on the other, kids can write or draw the time while waiting for their 4'0'clock feed.
11. Win-win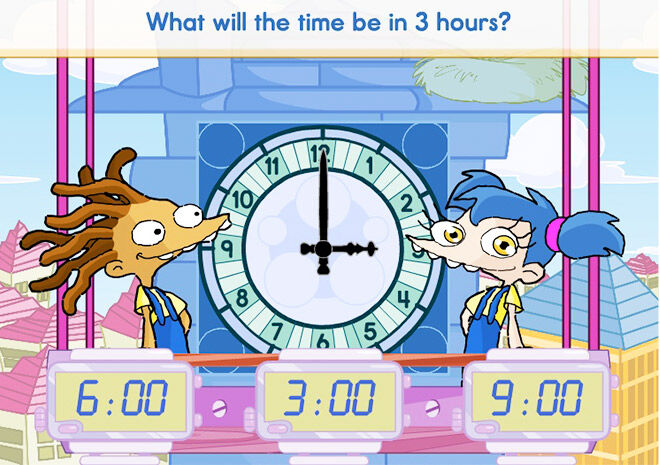 Online games are great for teaching kids basic skills, including how to tell the time. Help Max and Molly fix the tower clocks by telling the time in Clockworks. The musical game can be played over three different levels, ranging from medium to really hard, so when the kids have got telling the time down pat there's still plenty more to play!
12. Time Telling Game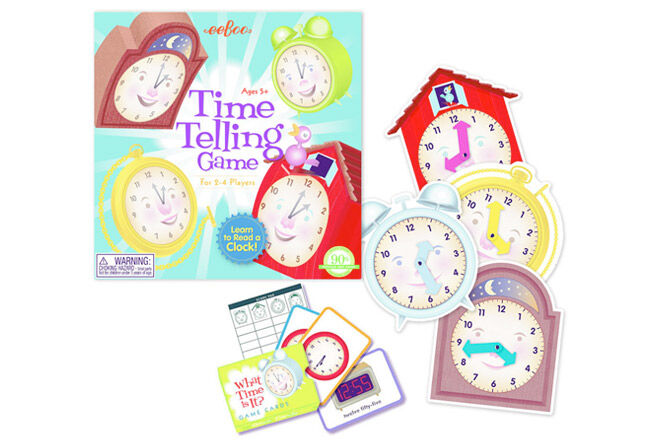 Eeboo give players their very own clock when playing the fab time telling game ($39.95). As each 'time card' is dealt, players must match their clock face to the time on the card whether it's analogue, digital or written. To get the kids telling time in a hurry, this one's a winner!
13. Get creative with clocks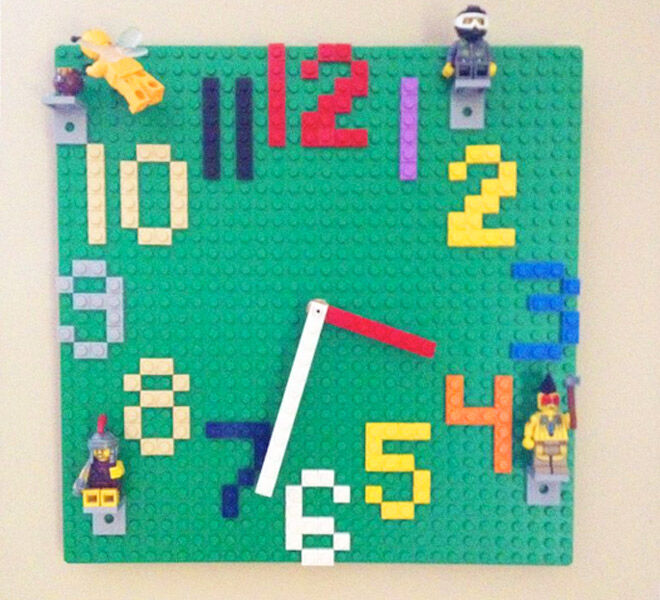 We couldn't finish our telling time round-up without featuring this awesome LEGO clock. Get creative with the little ones toys at home and see what kooky clocks you can come up with! (via Instructables)