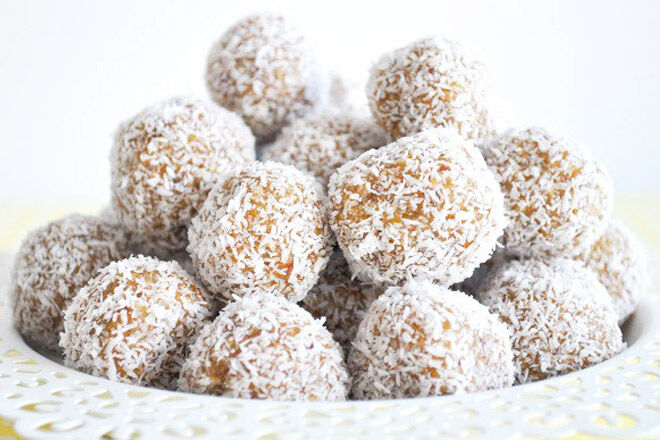 Bliss balls have bounced right to the top of our favourite snack list, and boy are they tasty. The healthy homemade treats are great for kicking bad sugar to the kerb and make snacking on the good stuff fun.
With most schools being a no-no for nuts, we've scooped the best nut-free recipes out there to get their lunches rolling.
Here are 7 nut-free lunch box bliss balls the kids will love.
No-bake cookie dough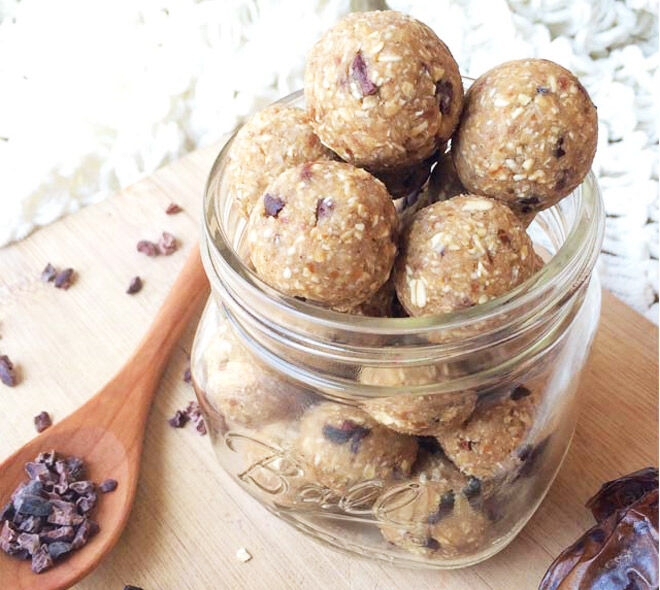 We know what you're thinking – kid-friendly cookie dough…you've got to be kidding? Well, we're not! These no-bake cookie dough balls get their natural sweetness from dates and their chocolaty chunks from cacoa nibs, making them a whole lot of wholesome yum! (via Raw Manda)
Rollin' raisins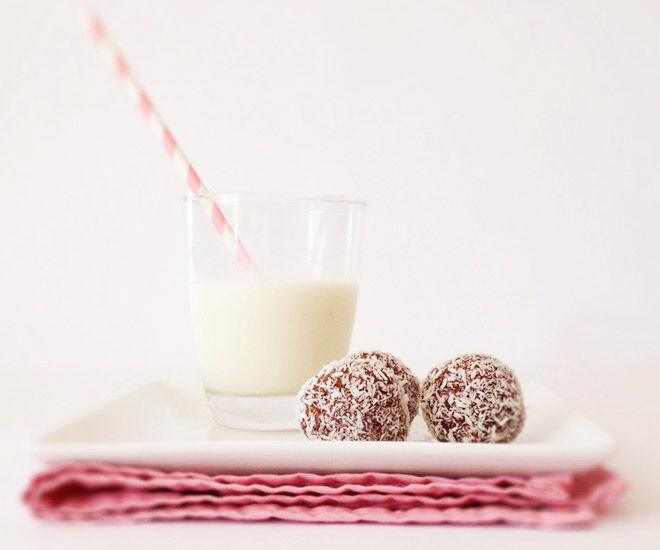 All hail the mighty raisin! These sneaky school snacks have got lunch time covered. The mixture of oats, dates and raisins will keep the kids going well into the afternoon while a dash of cocoa and carob adds a chocolaty taste to seal the deal. Yum! (via Whole Food Simply)
Breakfast ball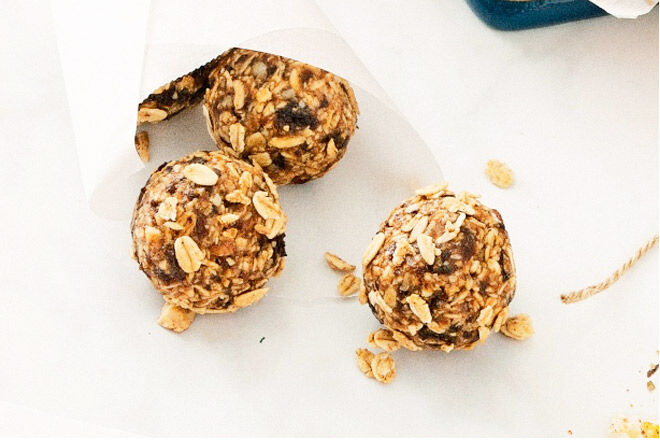 Make muesli madness with these honey breakfast balls! Perfect for school snacking, these nut-free balls are rolled with prunes, honey and a dash of mixed spice for a fabulous flavour hit come lunch time. (via Taste)
Awesome apricots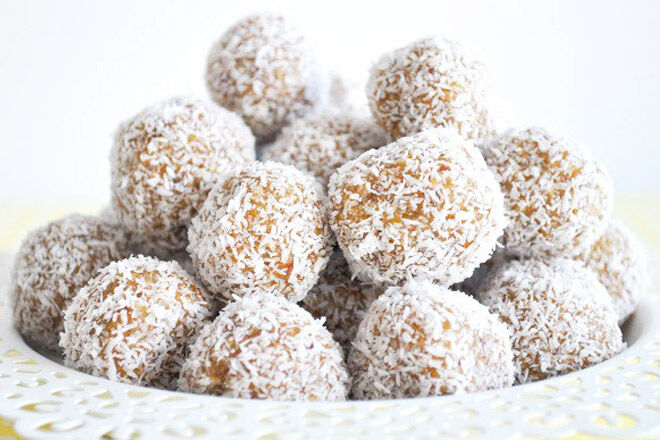 For a scrummy bite-sized snack these apricot muesli balls tick all the right boxes. Place muesli, honey and apricots in a food processor and blitz before rolling in desiccated coconut. So simple and so delicious! (via The Organised Housewife)
Popcorn pieces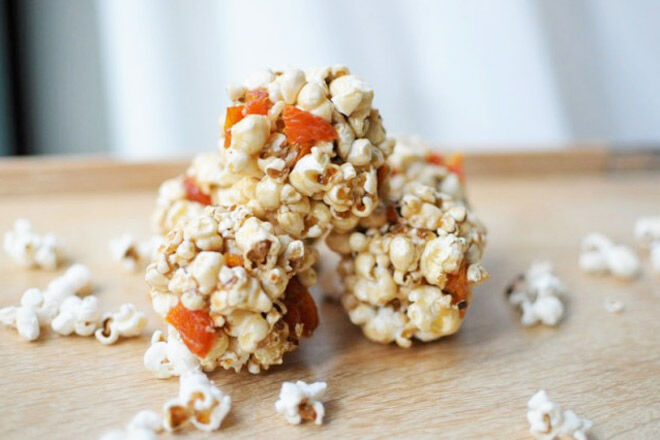 The school lunch will feel more like the movies with these quick and easy popcorn balls! Chopped apricots add a splash of colour while the popcorn does the rest. Fun to make and even more fun to eat, we think the kids will love these as a Friday lunch time treat. (via Brit & Co)
School snowballs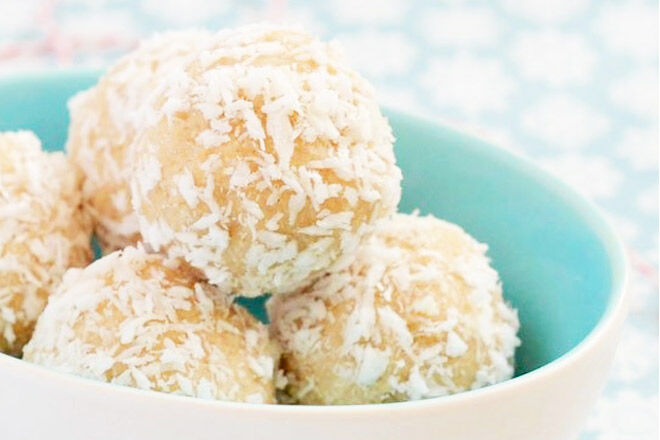 If your munchkins are mad for coconuts they'll devour these scrumptious snowballs in seconds! Shredded coconut, coconut milk and a few essentials combine to form these dusted balls of deliciousness. Once refrigerated these babies can be kept for up to 5 days (if we don't get there first). (via The Kitchn)
Oat-so delicious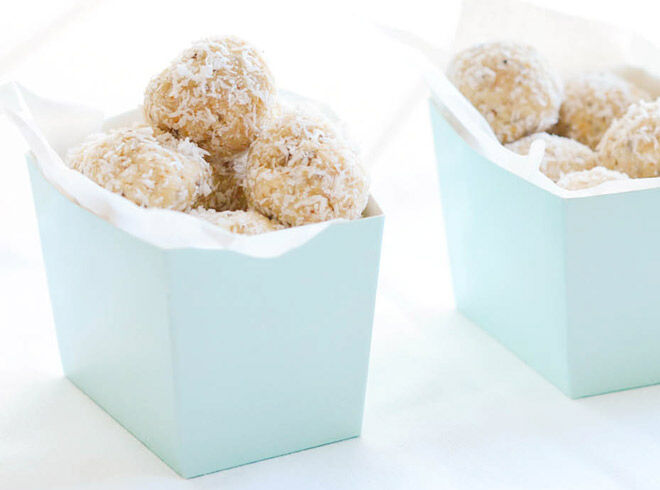 These pear and apple oat balls are full of fruity oaty goodness. Made from dried apple, fresh pear and a hint of maple syrup these beauties can be kept in the fridge for 3 days or frozen for those last minute grab and go's! (via One Handed Cooks)
READ MORE:

11 no-bake, breakfast bliss balls
6 simple slices for the school lunchbox
Sandwich-free: 13 savoury ideas for the school lunch box
13 fun ideas for school lunch boxes