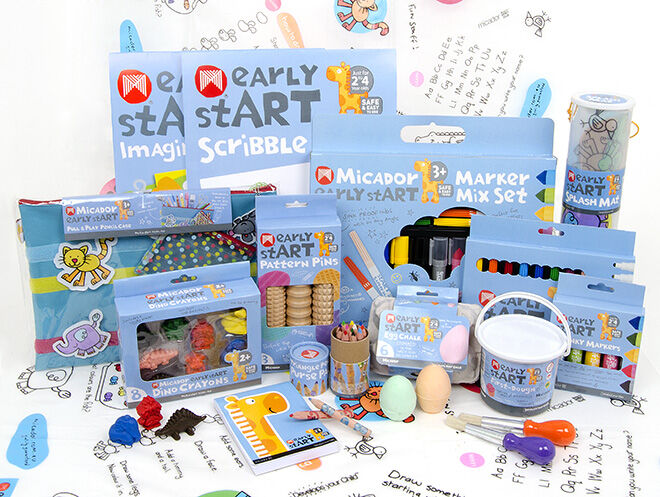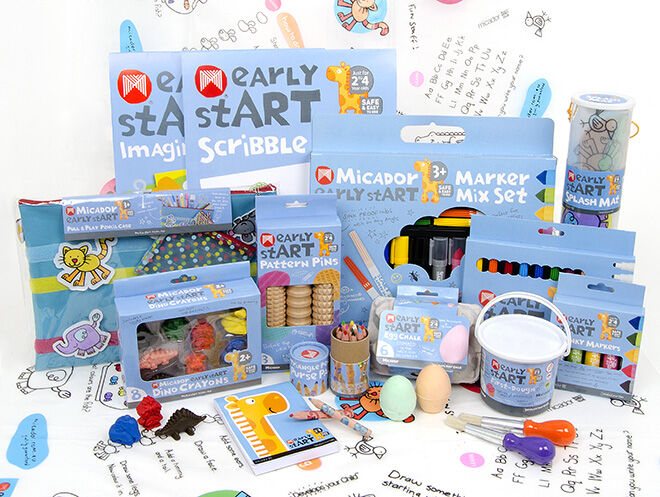 Your mini Picassos will be crafting up a storm with the Micador early stART range for two-to-four year olds!
This fantastic set is full of more art supplies than you can shake a paintbrush at, including chunky markers and crayons, no-mess paints, pads, pencil cases, fluoro paint discs, paper tape, stencils and more – all specifically made with younger children's developmental stages in mind.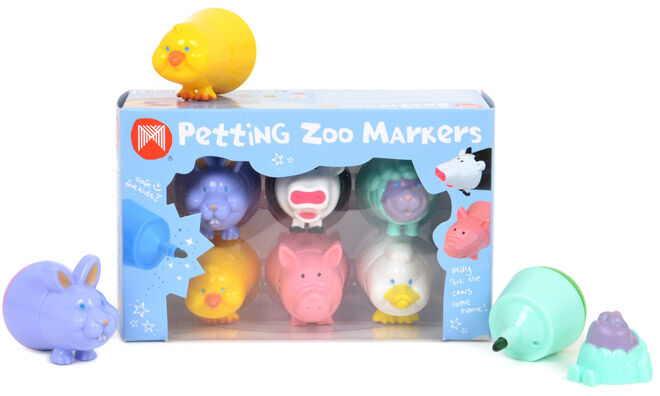 The shape, size and textures of the early stART range have been designed for little hands, letting your tiny artists grow and develop as they play. They're safe and easy to use – so your kids can start experiencing the joy of art as early as possible!
Colouring fun begins with easy-to-grip Egg Chalk and Dino Crayons – just right for small fry to hold and scribble with. Graduate to early stART Beeswax Triangle Crayons when they're ready to learn proper writing grip, and fill your craft box with Jumbo Pencils, Woody Crayons, a Marker Mix Set, Chunky Stampers and even Washable Oil Pastels – so they can practise using every medium!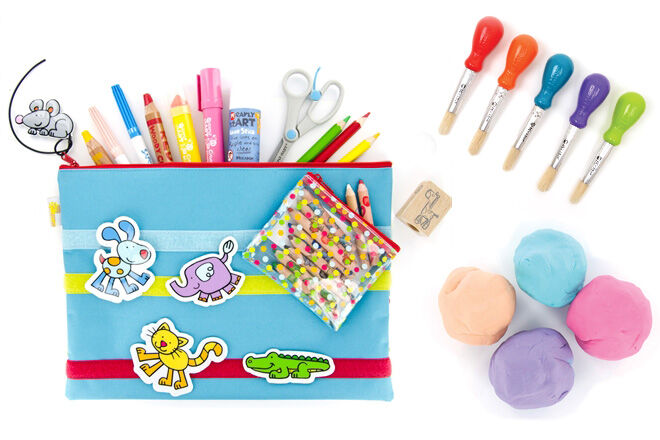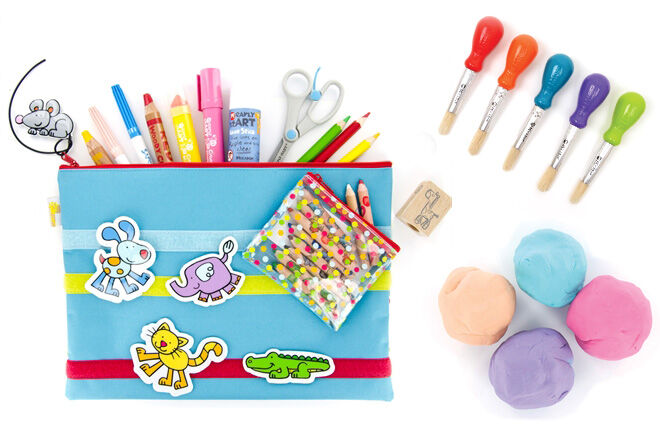 Little fingers will love sculpting with early stART First Dough and using other Micador products to create imaginative sculptures – add paper wings to make butterflies or use your Dino Crayons to make 'fossil' imprints! You'll also get a set of wooden Pattern Pins perfect for rolling in the dough and creating awesome textures.
But that's just the start … there's so much more to discover in this amazing pack, your kids will truly be spoilt for choice.
Micador's early stART range is available online from Micador.