Roll up! Roll up! Word on the street is wallpaper is back and it's brought with it a brand new attitude. The designs are fun, colourful and full of quirky characters and adventures. Here are 13 modern wallpapers to give your child's room the WOW factor.
READ MORE:
• 10 ways to let your kids draw on the walls
• 16 contemporary baby nursery art ideas
1. Kitty love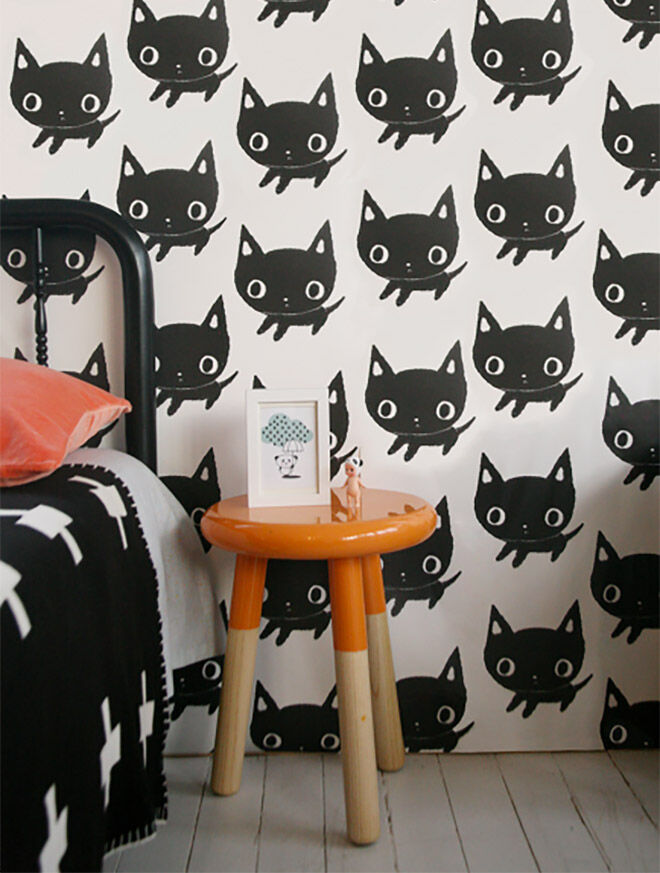 Black Kitties Wallpaper ($40): One black cat is unlucky, but 257 are just darn cute. We love this collaboration between renowned artist Ashleigh Goldberg and Jimmy Cricket.
2. It's all unicorns and rainbows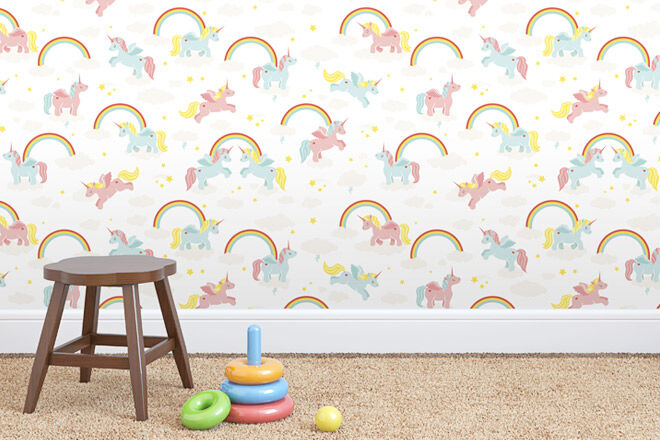 Rainbow Unicorn Wallpaper ($40): Perth based designer Michelle Leslie joins forces with Jimmy Cricket to create this utterly delightful unicorns and rainbow wallpaper.
3. Reggie the Robot
Reggie Robots ($85): The eye-popping colours of this robot motif wallpaper look so fun that the kids will be robot-dancing in no time.
4. Animal A-Z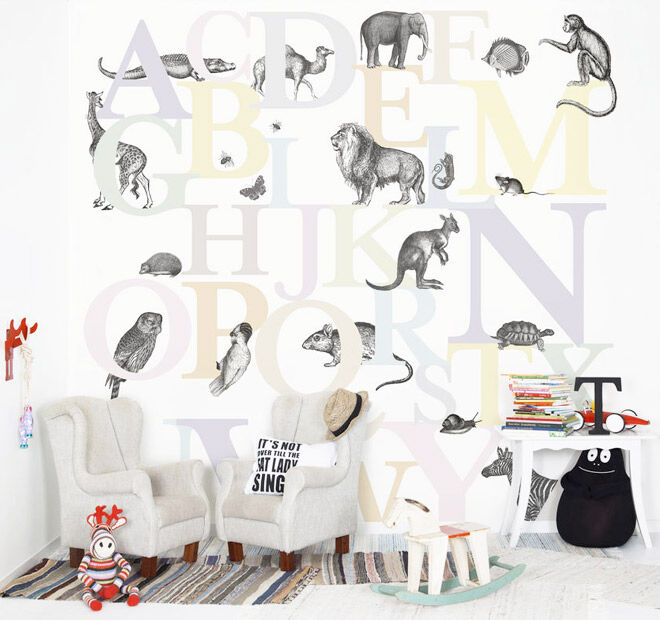 Animal A-Z ($88): Counting sheep seems silly when you can work your way through the animal alphabet with Mr Perswall's ABC You wallpaper from their Hide & Seek collection.
5. No tape necessary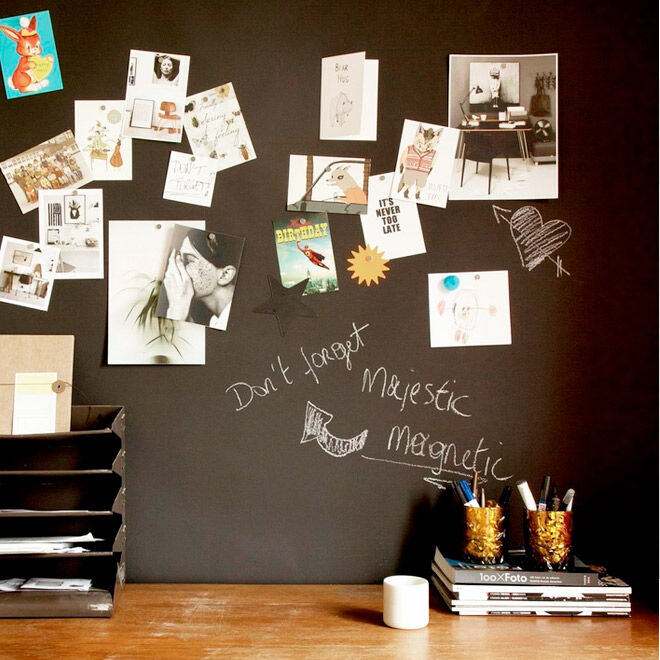 Magnetic Chalkboard ($179): Post-its and pin boards just got pimped with this ingenious invention. It's vinyl chalkboard wallpaper with a magnetic surface. We know! The possibilities are endless.
6. Flower Power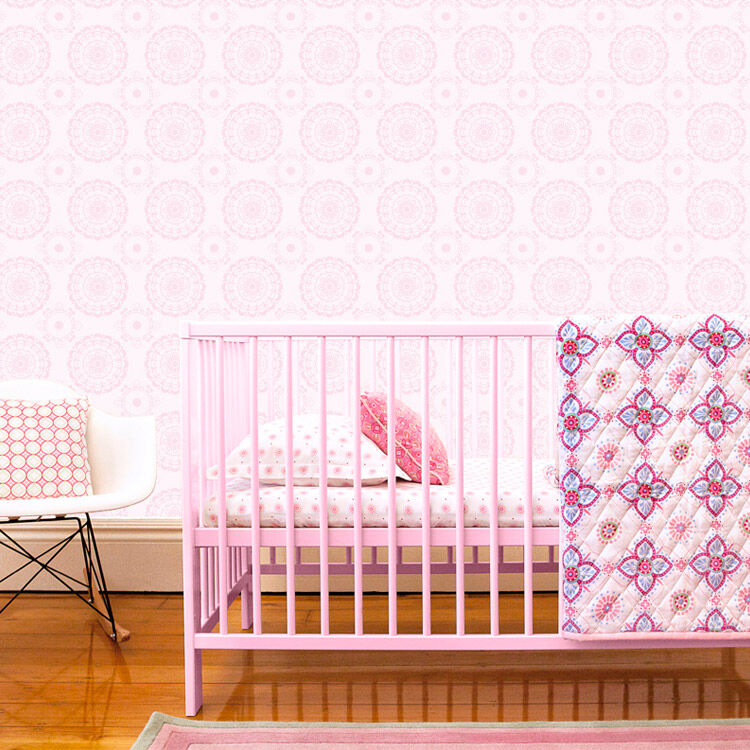 Floral wallpaper ($99.95): Your walls will be bloomin' with this sweet as fairy floss wallpaper. The soft pink also makes it a perfect match for your little cherub's contemporary nursery decor.
7. Cowboys and Indians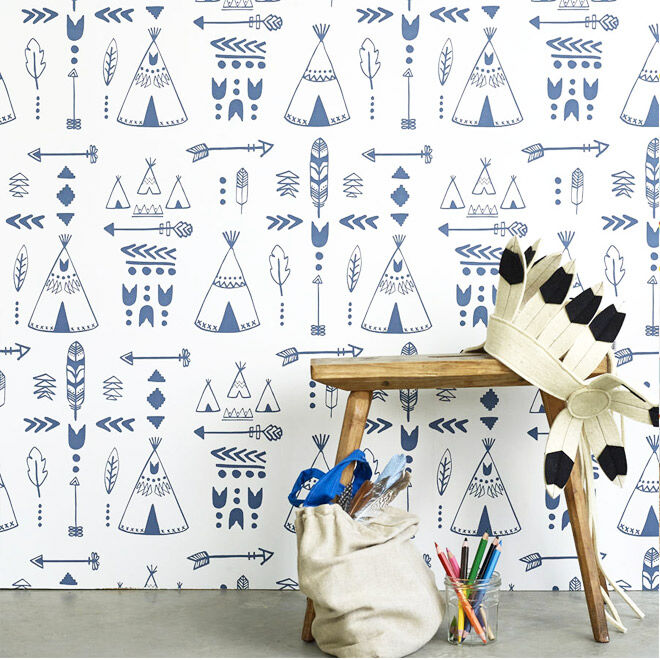 Teepees Wallpaper ($145): For all those Woody wannabes this Teepee wallpaper has everything the everyday adventurer needs: tribal motifs, feathers and arrows to boot.
8. Winnie comes to town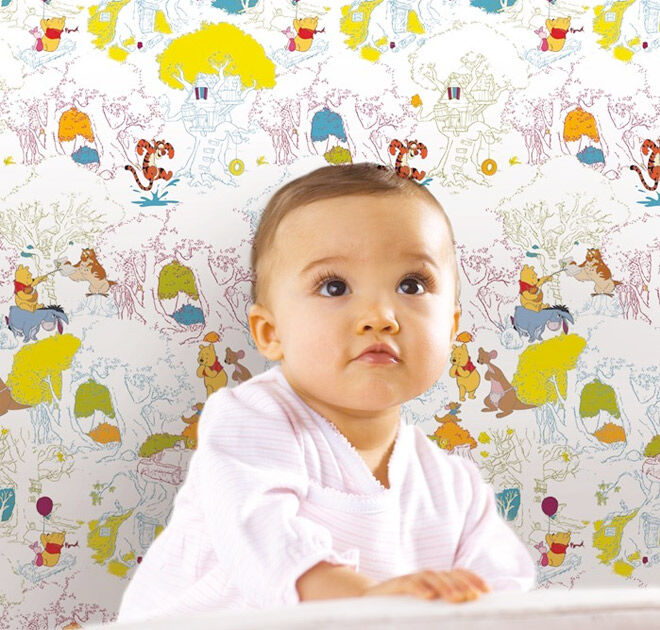 Winnie's Summer Stroll ($70): Everyday can be walk in the Hundred Acre Woods with this whimsical wallpaper from Natty & Polly featuring Winnie and the gang.
9. The world at your fingertips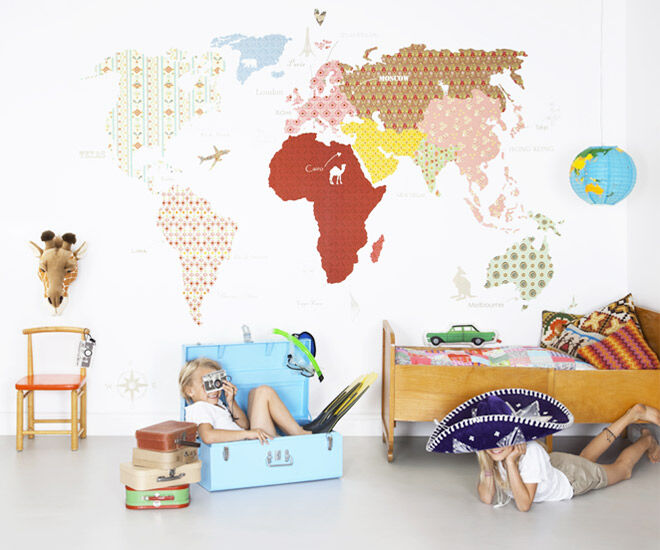 Whole Wide World ($88): Decor meets education with this Whole Wide World wallpaper. They might be too young to venture into the big wide world but it's never to early to start to map adventures.
10. Do the robot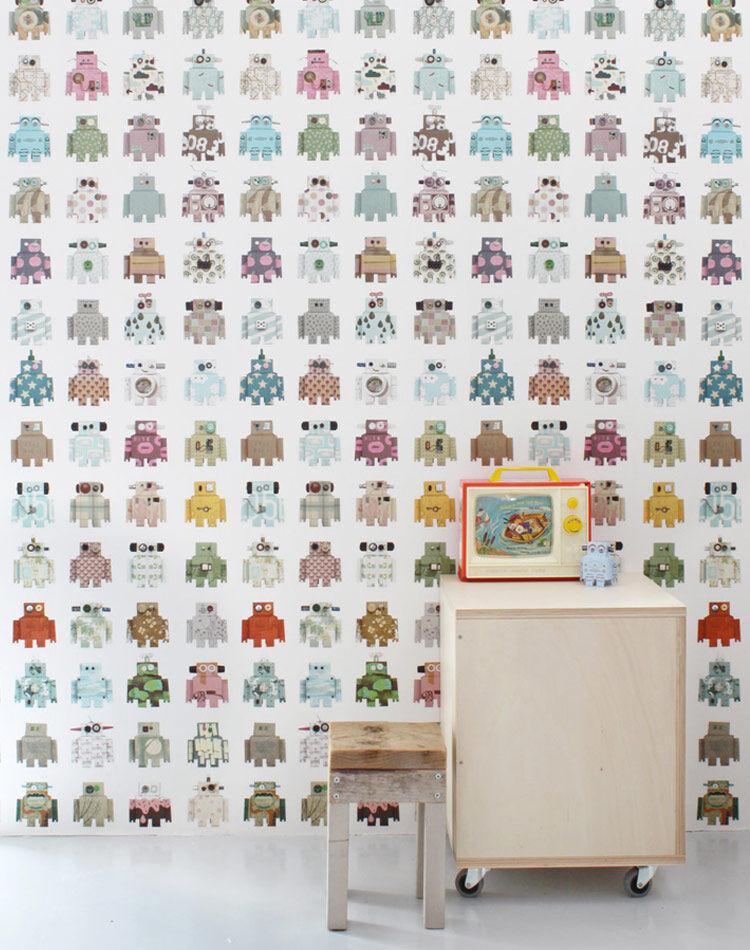 Robot Wallpaper ($195): The world's gone digital and so have our walls. Studio Ditte make 'new age' nostalgic as they roll in the robots for this one.
11. Road works ahead
Road Work Ahead ($75): Every little big man's dream! Natty & Polly bring doodles and diggers to the kid's door with this playful construction creation.
12. Colours at the ready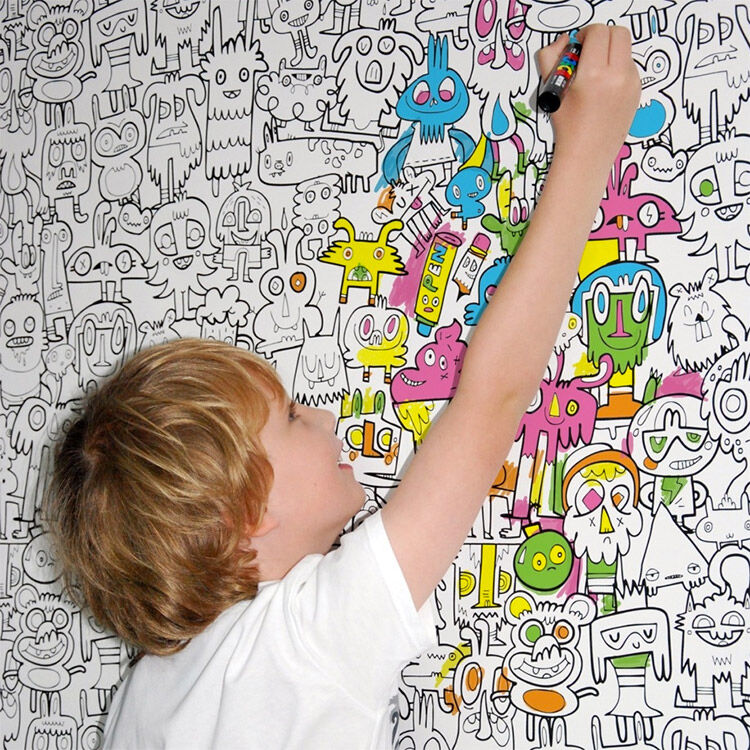 Colour-in Wallpaper ($109): What comes home black and white will eventually be filled in with colour? This awesome idea from Burgerdoodles feels like the biggest colouring book ever invented.
13. Best friends

Best Friends ($85): Holding hands and swinging arms with your best friends is one the great joys in life so why not stick that on the wall?