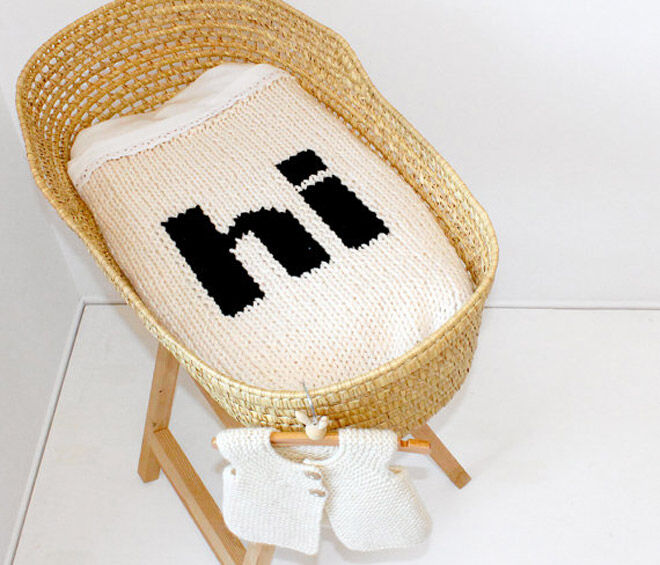 Oh, 'Hi there! I'm new to the world'. These hand knit, chunky, snuggly baby blankets just say it all for the newborn sprout. Imagine bundling your teeny bub in the warm softness of these! (Hint: checking out the brand's Insta account of people who have done so may send your ovaries in a cyclone.)
We love the striking graphics of the blankets which would be right at home in a modern nursery but the simple designs would also fit very well for a more eclectic style. The blankets also come in 'throw' sizes for tots and get this – matching dolly sizes so your munchkin can tuck in their special friend. Too cute for words.
Shipping to Australia from Etsy seller Yarning Made (from $114).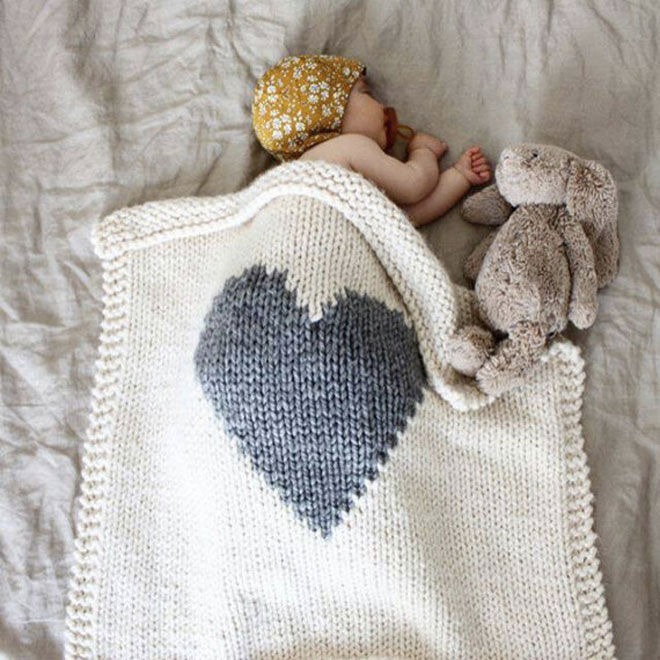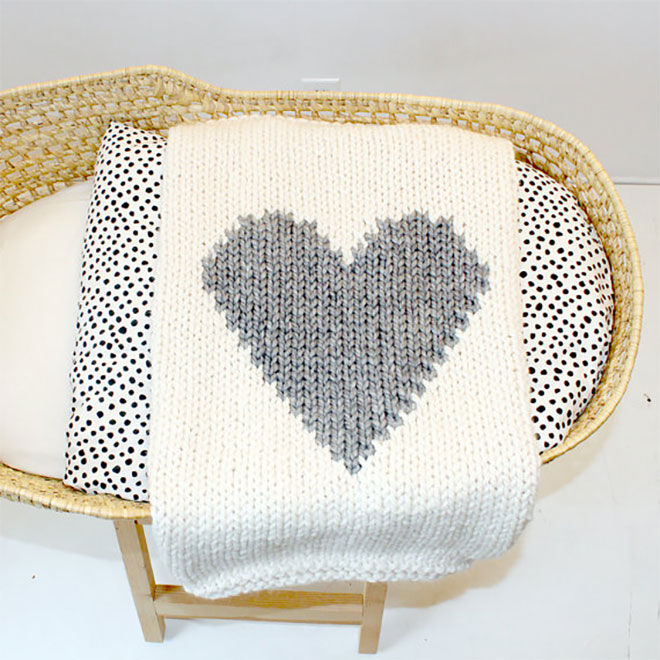 And they come in adorable matching dolls blankets too.