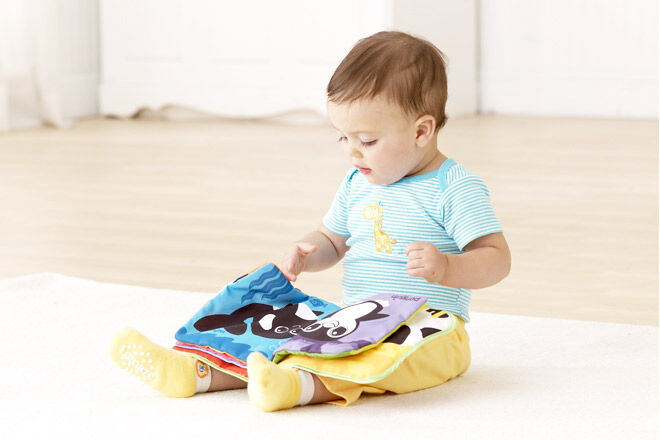 It's never too early to immerse your tiny tot into the wonderful world of books. Whether it's learning the alphabet and numbers or recognising shapes and animals, cloth books stimulate senses and encourage early development.
With soft pages, delicate details, crunchy noises and bright bold colours, every bubba loves their first cloth book from the very first turn of the page.
Here are our top ten cloth books for babies.
1. Tweet tweet fluffy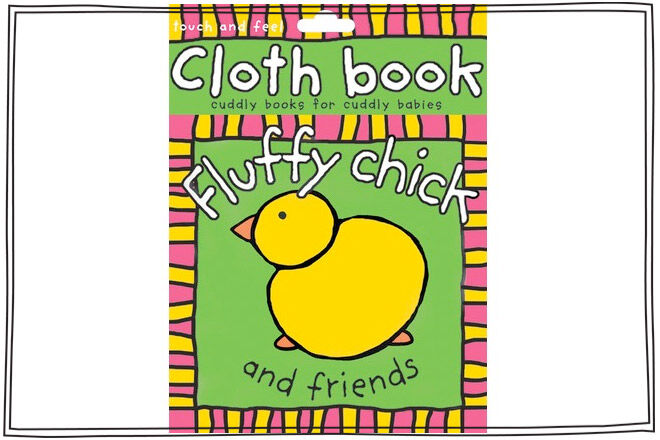 Chick and Friends: Make new friends and enjoy some tactile play with these adorable creatures. With different farm animals and fuzzy, fluffy textures on each and every page your little duckling will love discovering and cuddling up with this one.
2. There's a jungle in here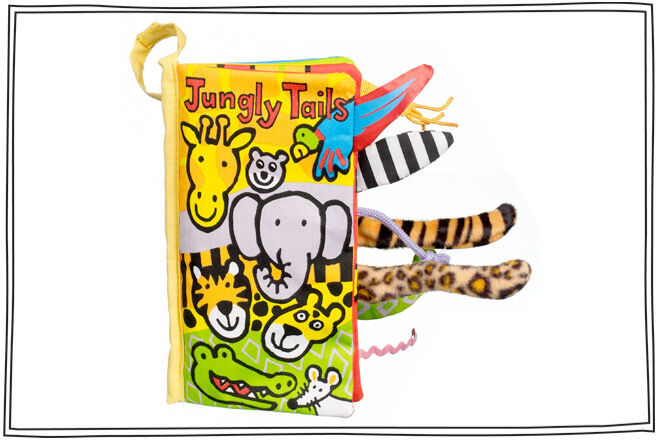 Jungle Tails: The textured fabrics, colourful illustrations and grab-worthy tails throughout will have your tiny tiger mesmerised. As kiddies touch and feel their way from page to page they discover a new animal, and its tail! Elephants? You got it. Tigers? Why not. Parrots? Yep. They're all in there! This fun and interactive cloth book is one they'll want to take with them wherever they go.
3. Once upon a time
Nursery Rhymes: A great first book as well as a beautiful gift for a baby boy or girl. Presented in a gorgeous gift box, Nursery Rhymes features eight classic tales for baby to delight in, whether it's the first read of the day, or the last before they hit the hay.
4. Time for bed, Teddy
Good Night Teddy: Let your snuggle bum whisk teddy out of his cosy bed sheets and tag along for the story. The attached ribbon means those fine motor skills get a little workout, and with special little pockets for teddy on each and every page, kiddies can tuck him into different stories until it's time for bed again.
5. Aussie rocks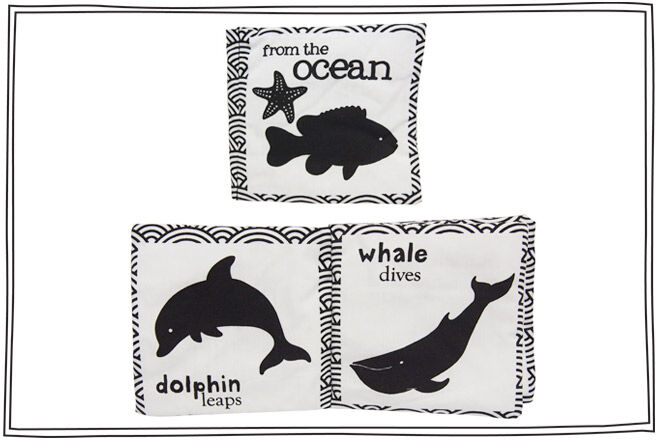 Crinkle Book of Aussie Animals – From the Ocean: This very clever book will have baby squidlings amused for hours. While your cherub's visual awareness is still developing, images of high contrast such as black and white stimulate their senses massively. The crinkle paper between each page of this supper soft cloth book creates a scrunching sound too. Two thumbs up!
6. What a hoot!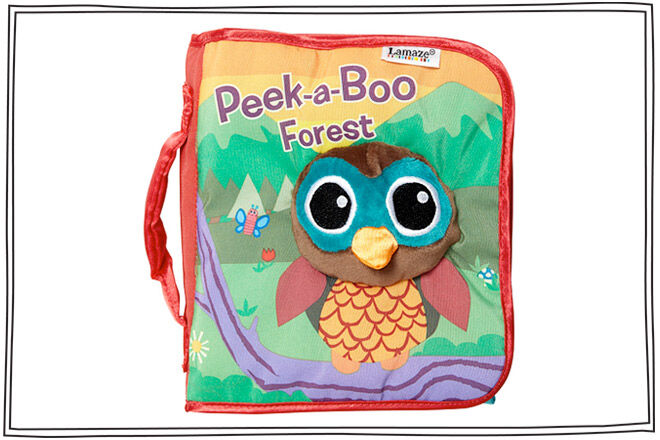 Peek-a-Boo Forest: Little adventurers will love exploring through the tree-lined, flower-covered pages. With fun and engaging peek-a-boo flaps on every page hiding animals from the forest, your mini-me will love hunting them down. And that very handy handle makes this the perfect travel companion too!
7. Nom nom nom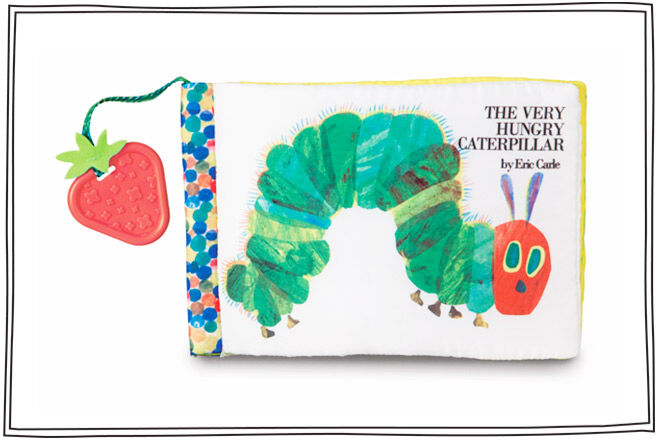 The Very Hungry Caterpillar rag book: Eric Carle's story-time classic comes to life for babes and toddlers! The tasty expedition features squeaky sounds, reflective mirrors and a handy ribbon to keep the munchkins entertained as the story progresses. And when they're too tired for stories the adorable strawberry teether is never too far away.
8. Green living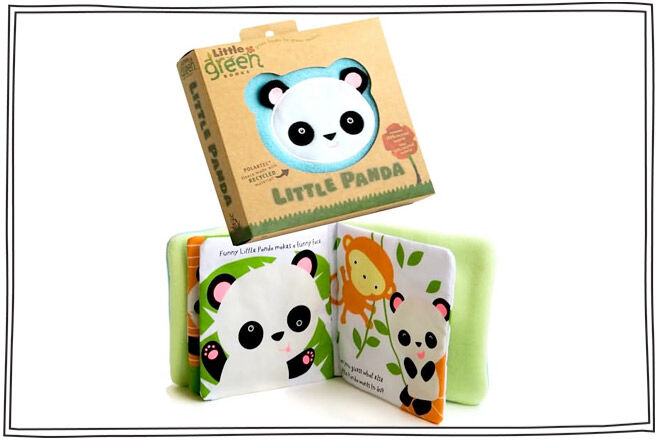 Little Panda: Your little cub will go crazy for these super soft fleece cloth books. Each cloth book from the Little Green Books series sets out to educate kids big and small about the environment; whether it be learning about endangered animals or the positives of recycling. The quirky illustrations and charming story will keep your little tyke entertained while spreading a very important message.
9. Baby boo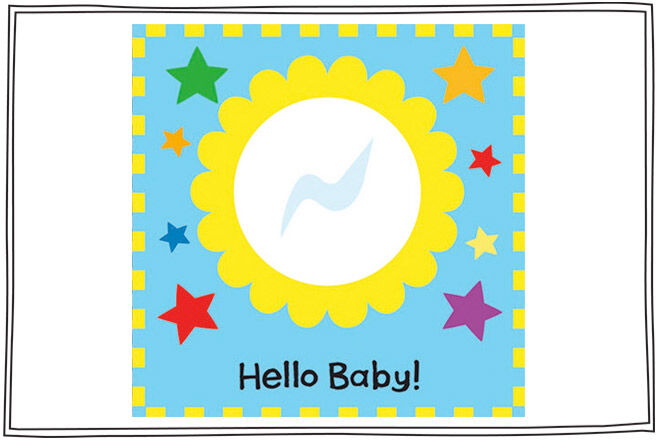 Hello Baby: With popping primary colours from start to finish, Hello Baby is a fabulous first book for mini-minds. Illustrator Jo Moon grabs baby's attention with her colourful creations while ribbons, crinkle pages and a reflective mirror on the cover encourage bub to grab, touch, play and investigate.
10. Who is?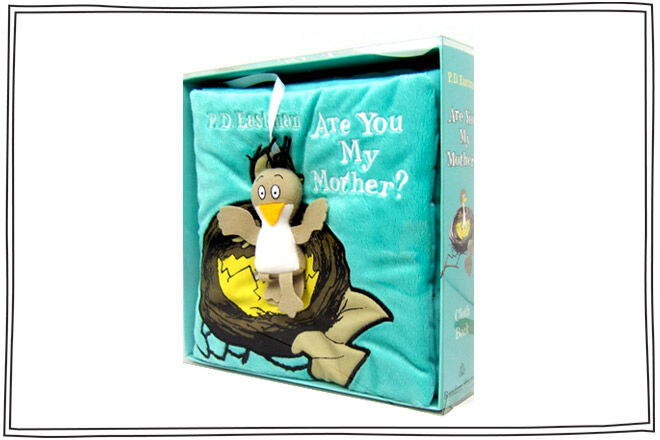 Are You My Mother?: The incredibly popular children's book makes a thrilling cloth book for babies and tots. Using a ribbon as their guide, the little ones take baby bird to find his mother. The repetitive nature of the story not only helps to keep tots engaged but is also great for developing memory skills from an early age.
---
Read next …
Looking for more good reads for your little one to dive into? We round up some of our favourites in the articles below: