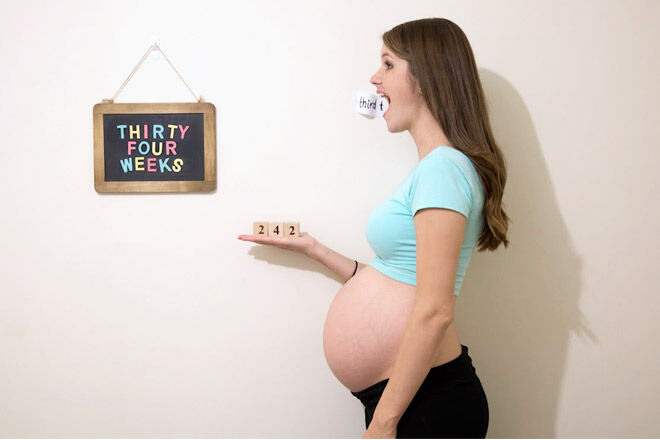 Recording your pregnancy is a beautiful thing, not only to make, but to look back on in years to come. We've got some of the best time lapse pregnancy videos around, capturing every single day of mum's pregnancy journey. From small bump to 'there's a beach ball in my belly', right through to hello baby – Here are some of our favourites.
Pregnant to Baby in 90 seconds

Watch Byron Louie and Monique Pham prepare a nursery for their newborn baby boy while their adorable dogs steal the show!
From Bump to Buzz

McFly's very own Tom Fletcher took photos of his wife every day through the 9 months of her pregnancy. This video is the result, and he couldn't resist writing a beautiful song for the moment!
The Alps Family

This adorable clip of the new Alps family shows their little bump develop from pregnancy test through to bouncing baby with lots of funny moments along the way.
A piece of art

It's no surprise that New Zealand Illustrator Kat Quin would want to do something creative to commemorate her pregnancy. The result of her 27,000 photos is stunning.
Baby belly

Watch this quirky couple go from 61 days (eight weeks) through to 269 days of pregnancy in just 45 seconds. The clever pair marked each week number on the wall and the day number on wooden blocks in mummy's hands. Tip – Keep and eye out for when mummy and daddy swap clothes!
Introducing…

Introducing this lovely couples nine month project. And what a project it's been! Shared over 11 million times, this video has definitely done the rounds, but it's still one of our favourites. Enjoy!