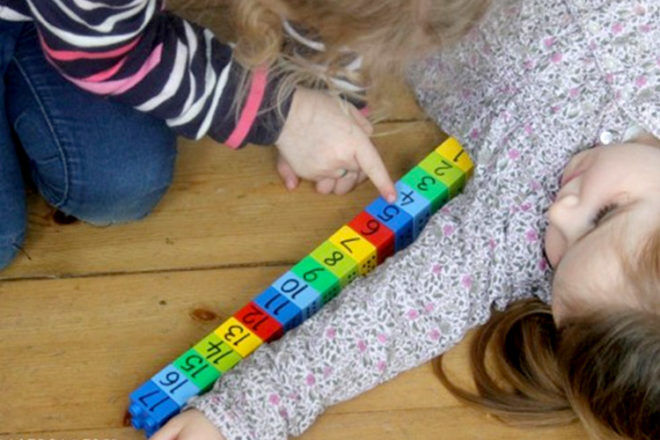 Snagging yourself a walking, talking calculator could be a reality sooner than you think with these 15 fun games, activities and toys for learning your one, two, threes.
Your budding bean counters will learn to count forwards, backwards, add some, take some away and master which way fives go before you get to sing 'five fat sausages sizzling in a pan' – and it won't be long until they're helping mummy calculate what 30% off that gorgeous handbag is either!
Here are our favourite ways to introduce counting and numbers.
1. Peg it and learn to count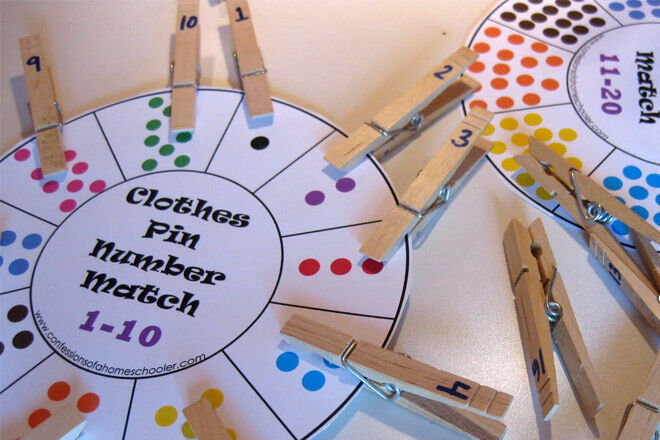 You can make learning super fun with this simple number matching game. Especially effective for kids who learn visually (by seeing things in pictures), it also encourages hand eye coordination by handling pegs (via Teachmama).
2. Stack it, count it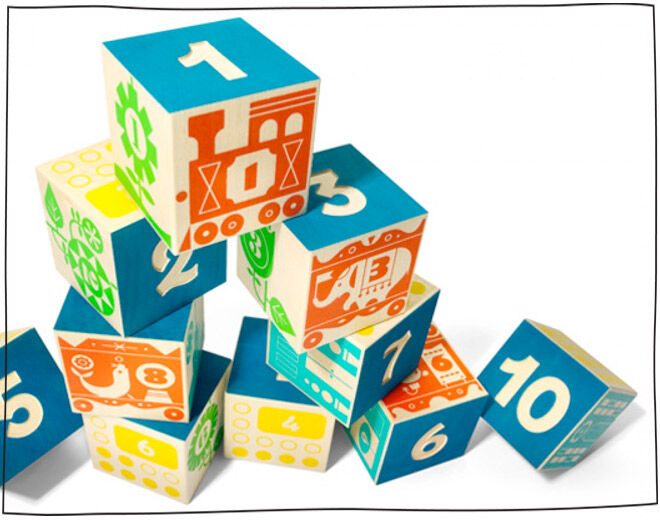 These beautiful blocks from Uncle Goose ($39.95) have an old school, heirloom charm about them. Made from sustainable wood and printed with colourful, non-toxic inks, they'll encourage your child to construct while also learning how to count from 1-10. The high contrast images will be appealing to little eyes, making them a great toy for younger children.
3. Lego counting games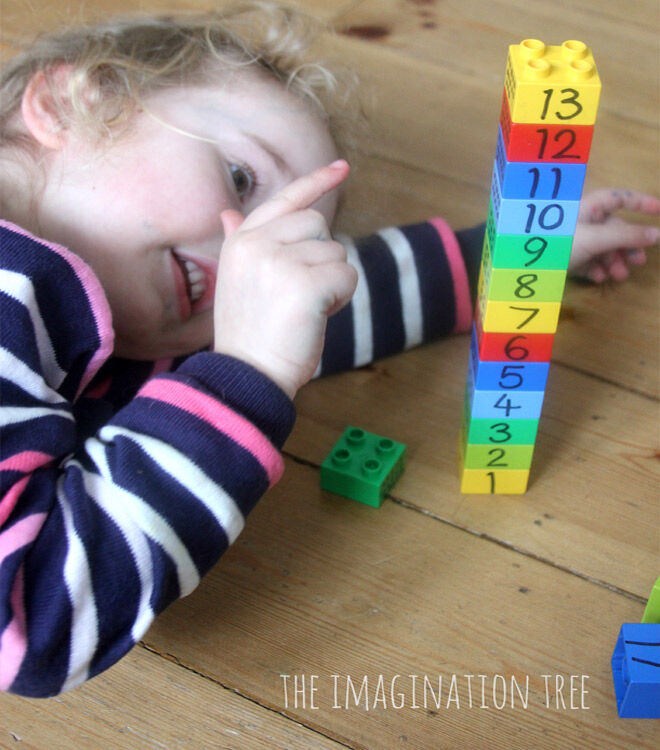 Duplo (or LEGO) is one of those toys you can use in so many different ways to help kids learn without them really noticing their learning. This easy number tower game is a cinch to organise. Simply write the number on the piece of Duplo and then ask your child to stack it up according to number (via The Imagination Tree).
4. Tech-whiz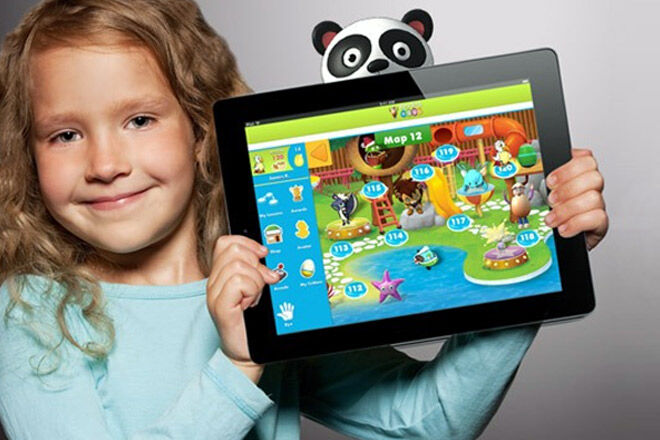 Your little tech whiz can direct time spent online to educational initiatives such as the Mathseeds online mathematics program ($59.95 per year). Aimed at children aged 3-6, these kid-friendly lessons will have your child learning about numeracy at a pace that suits them. Children will love collecting the online pets that hatch as a reward at the end of each lesson (and parents will love the free trial period!).
5. Abacus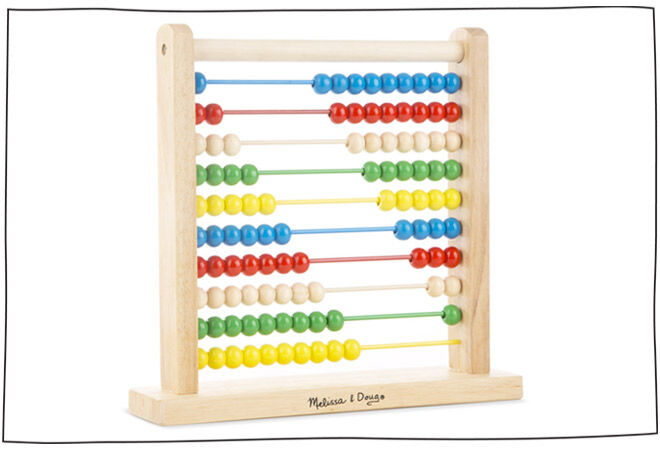 A simple abacus is a great tool for helping kids learn to count. It also teaches colour and pattern recognition and develops fine motor skills. Sing some counting songs such as 'Ten Green Bottles' as your child is counting to mix a little music into your game playing.
6. Nom nom nom
All you need is some basic sewing skills to whip up this sweet little pizza counting game ($7.97 for the PDF) from Etsy seller, EandMeDesigns. Children can use the slices of pizza to add up to 6 while sneaking in some early work on fractions. Genius!
7. Mmmmm, cookies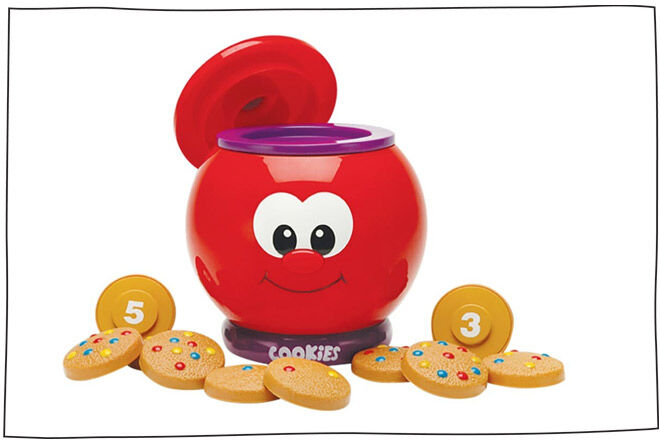 Guilt-free cookies? Yes, thanks. This cute and colourful Count and Learn Cookie Jar ($39.95) helps kids learn how to count to 10. When your child first turns it on, the jar will ask them to add a biscuit and then it will count with your child. From there the Cookie Jar will keep counting until all the cookies are in the cookie jar. Super fun!
8. Mobile counting game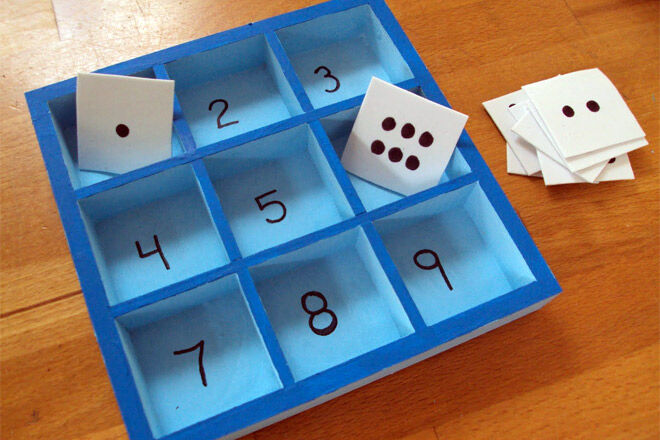 Turn a cheap shadowbox into a portable counting game that would be great for car/plane trips. Simply take an inexpensive shadowbox (or a fishing tackle box) and use a Sharpie to record numbers on the inside of each boxed section, then mark corresponding dots onto foam squares or cardboard for matching. Voila, a portable counting game (via Two Redheads and a Boy-Le).
9. Solve that puzzle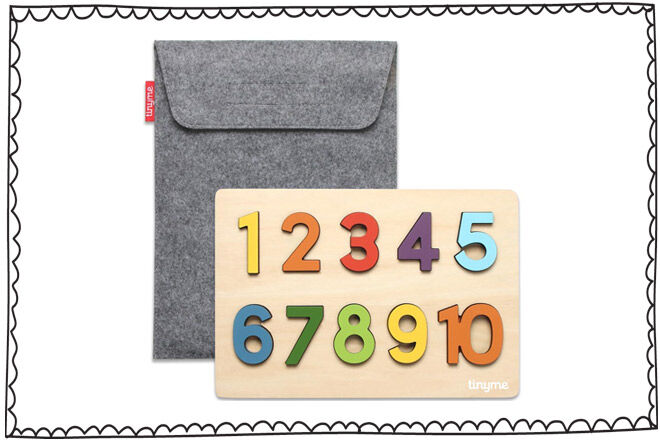 Puzzles are great for developing hand eye coordination and helping kids to use logic and reason. This brightly coloured wooden number puzzle from Tinyme ($35), will also help your child learn number recognition. The handy felt pouch makes for easy pack up and storage.
10. Counting carrots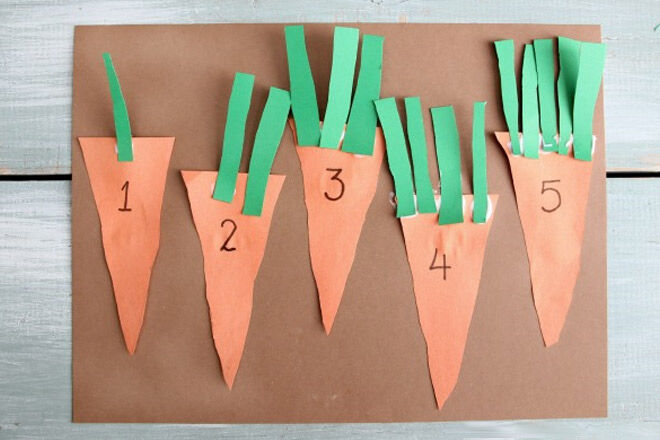 This craft activity is perfect for working on early number recognition, but it also helps develop hand-writing skills. Using scissors correctly will help your child develop hand-writing skills by encouraging the proper positioning of their thumb, forefinger and middle finger into the correct position for holding and controlling a pen (via Housing A Forest).
11. Tracing Numbers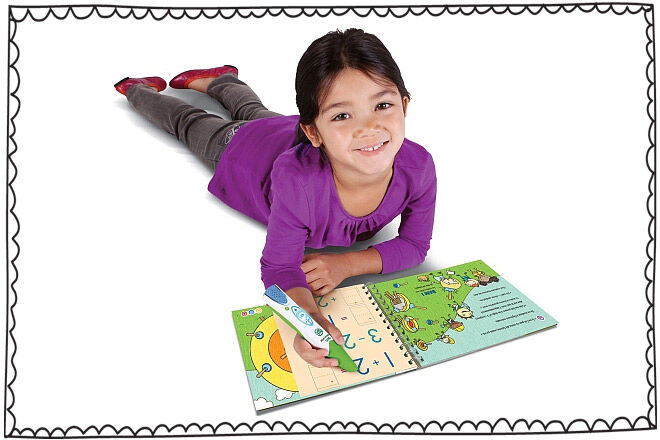 Avoid scribbled walls with the mess-free game, Mr. Pencil: Learn To Write Numbers from Leapfrog ($30). This device uses an interactive workbook, magical paper and a specially designed mess-free pen to teach your child how to count, write their numbers and basic addition and subtraction.
12. Play a game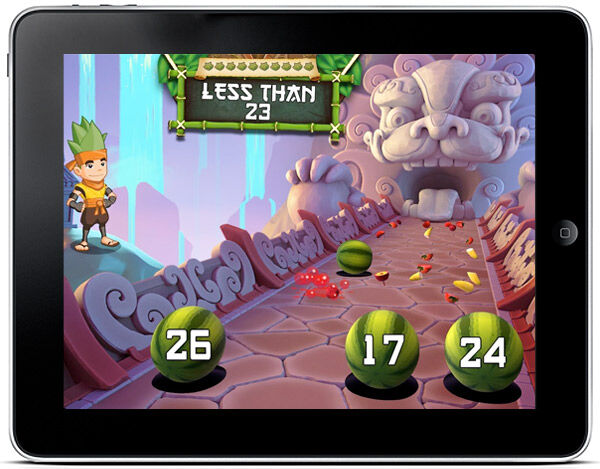 Follow the Fruit Ninjas though thrilling jungles, temples and ancient ruins, solving puzzles and problems along the way. Engaging and entertaining, this timely piece of technology gets a big high-five from us for kids aged 5-7!
Available from iTunes for iPhones and iPads, and Google Play for androids.
13. It's magnetic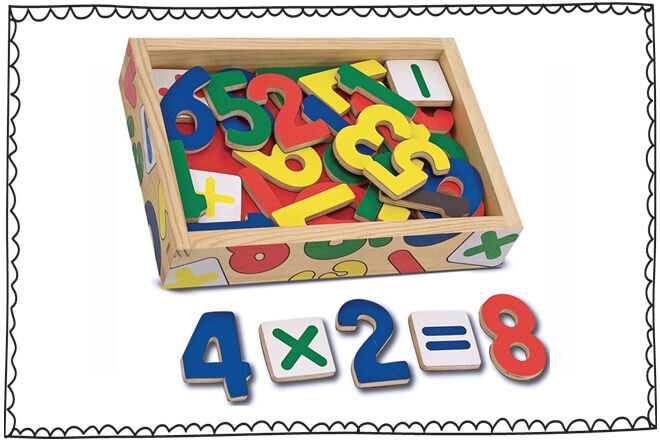 Keep kids away from your chocolate stash in the fridge with these magnetic wooden numbers ($19.95). They'll help kids remember numbers, order them and when they're ready, they'll help be able to use them to solve simple addition and subtraction equations.
14. Sticky fingers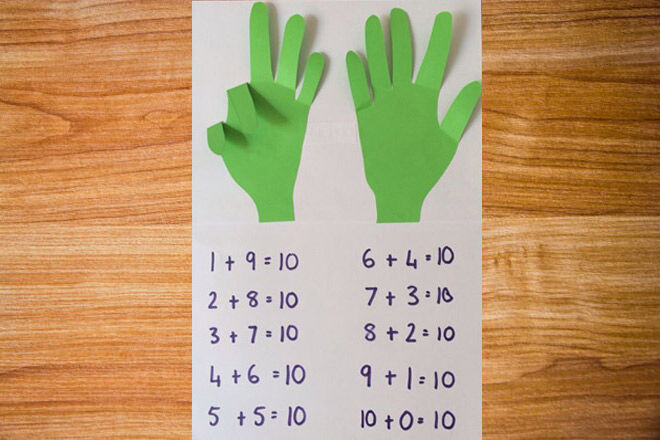 Once your child has mastered number recognition, you can use this cool idea to help them learn about addition and subtraction. Draw an outline of their hand, cut it out and paste down the palm area.
Then, use the the moveable 'digits' to add and subtract. Easy peasy! (via Relief Teaching Ideas.)
15. Self-correcting number puzzle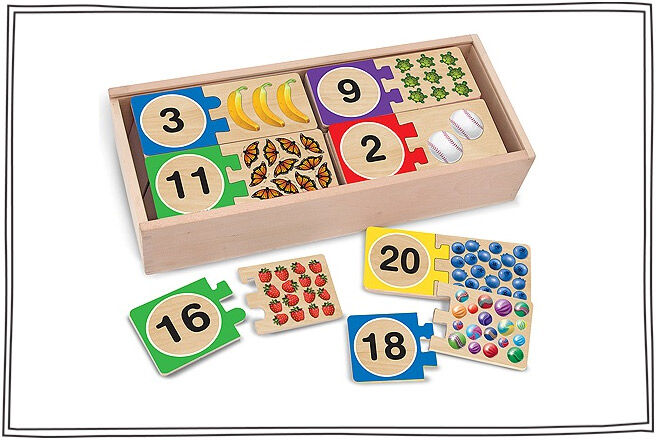 Need 5 minutes of quiet time? These Melissa and Doug Numbers Wooden Puzzle Cards ($23.10) will keep kids happily entertained. One of the cards shows objects grouped together in numbers 1 – 20 and the other shows the number – match the two together to solve the puzzle.
The great part is that each piece is self-correcting with only one other matching piece that fits, so children can play independently.
---
FIND MORE:

ways to help kids learn
17 literacy learning tools for kids
14 tips to help your preschooler start to read
Top 10 apps for preschooler counting & maths
---