Winter isn't just coming, Jon Snow, it's here! But we're not worried—we have a secret weapon to keep your little one as toastie as a dragon's belly, and it's never been so easy. It's called Merino Baby, a new range of winter warmers for tiny tots.
Designed in Australia using 100% Australian merino wool, Merino Baby clothes are super soft and cuddly, just like your bub. Made with ultra-fine wool that won't scratch or itch, their range of winter wardrobe essentials for newborns to two-year-olds will keep your snuggle bunny warm and comfy, from top to toe, all day and all night.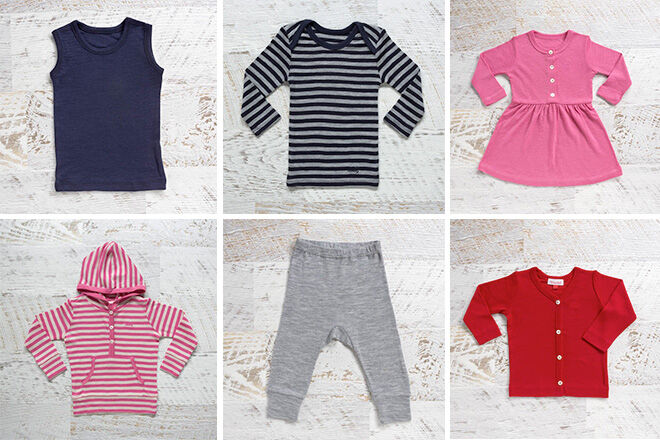 The clothing collection falls into three simple price points—vests and hat and mittens sets are $29.95, short sleeve body suits, long sleeve body suits, pants, cardigans and long sleeve tops are $39.95 and coveralls, dresses and hoodies are $49.95.
Ideal for layering, everything in the Merino Baby range comes in seven classic colours—cream, grey, navy, pink, red, blue and grey stripes and pink and white stripes. Meaning you can mix and match their entire range with ease while dressing your tot to suit any occasion.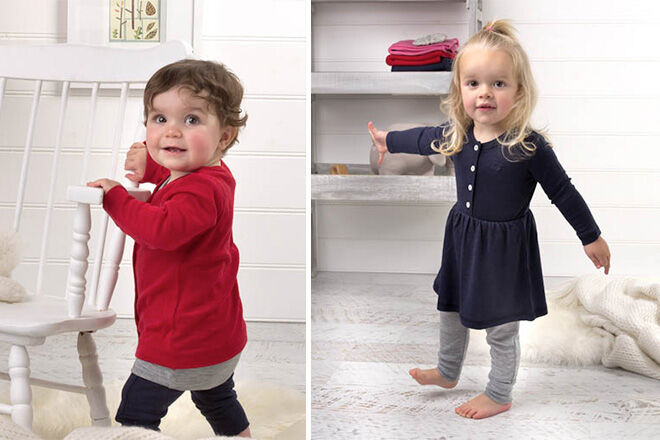 Try pairing a bodysuit with some soft stretchy pants for around the home. Pop on a cutie-pie dress or classic long-sleeved top when you leave the house. Then add a simply sweet cardie or funky hoody when you're out and about. Top it off with an adorable knotted beanie and some little kitten's mitten's on an extra chilly day.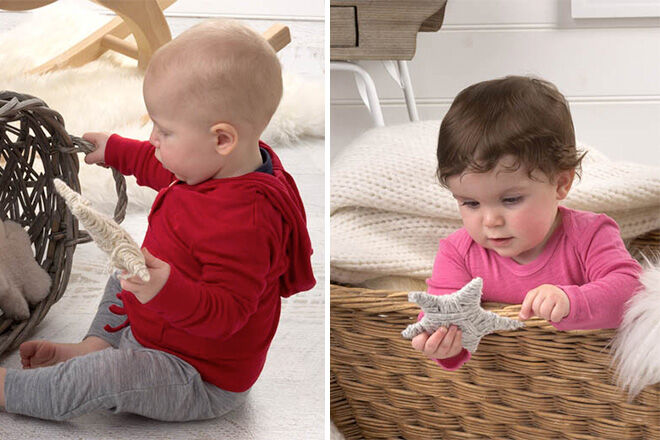 And because babies like to move and toddlers like to move even more, these clothes have been designed to have just the right fit—not too tight to be restrictive but snug enough to keep out the winter chill.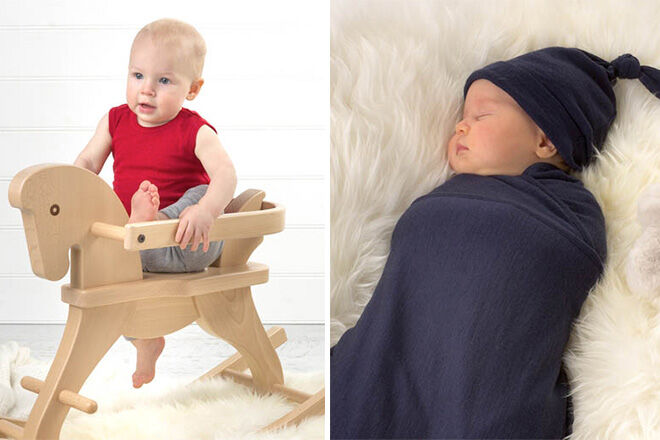 Even though they're wool, they're all machine washable making it easy for busy mums to keep them clean. Wool is actually a hero in the garment world. It provides natural comfort, breathability and great temperature control. It's also anti static, retains its shape and has great odour resistance—perfect for little 'accidents'.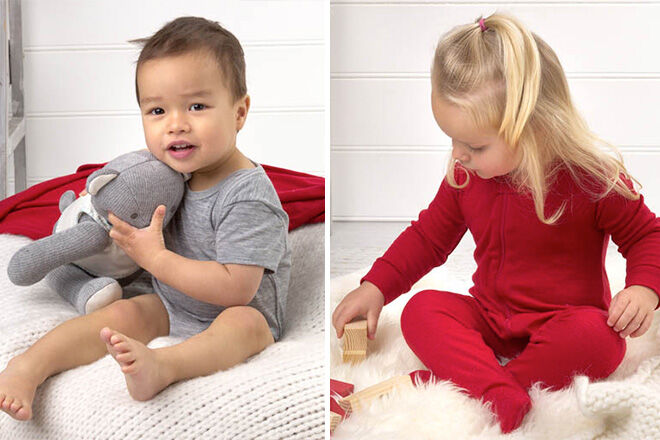 The natural fibre can also improve skin symptoms of dryness, redness, itchiness, pain and swelling—just the thing for sensitive newborns. Also, not that you want to test this out, wool is naturally flame resistant, making it a good choice for cold nights when the family is cuddled up in front of the fire.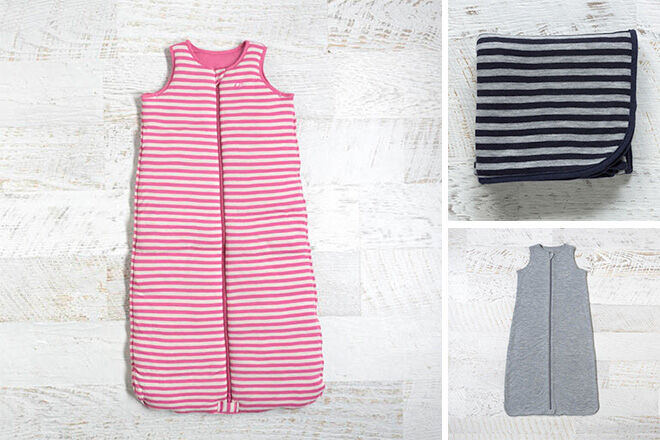 When the winter sun sets, keep your little one snuggled up in bed in a zip-front coverall, with wraps ($64.95) and sleeping bags (from $94.95) also available. Research actually shows babies sleep more and more efficiently with wool. Perfect for a night's watch. Bet you didn't know that, Jon Snow.
Available from merinobabyclothing.com.au