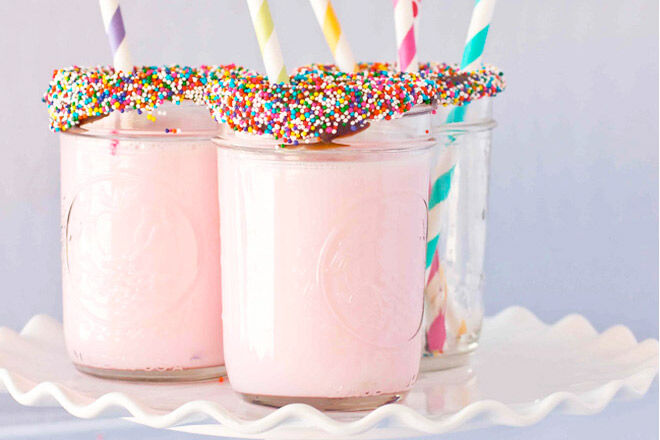 Thick, creamy, light or fluffy; however the little rascals like their milkshakes, there's no denying the deliciousness of a scoop (or four) of ice cream, a dash of icy cold milk and a swirl of sauce (the messy mouth afterward just goes to prove it). Whether it's a summer treat you're after, a party pleaser or a quick and easy dessert, we've rounded up 12 dreamy milkshakes for those mini mouths to sip, suck and slurp.
For reduced-sugar versions with just as much flavour, try Fangks milk mix.
Velvety yum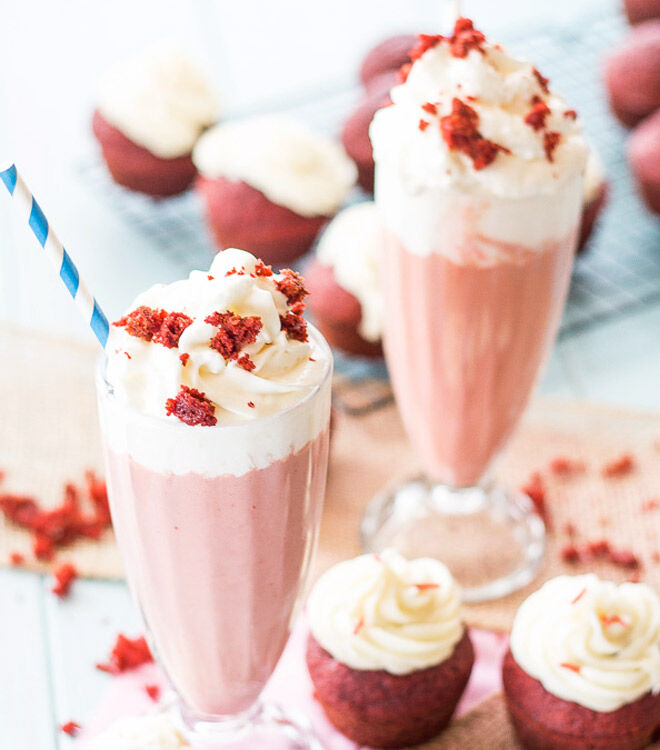 Take red velvet cupcakes to the next level and let your little cupcake addicts suck their way to silky-cake-like-heaven? Put these red velvet milkshakes on the weekend to-do list STAT. (via Mariah's Pleasing Plates)
Toffee apple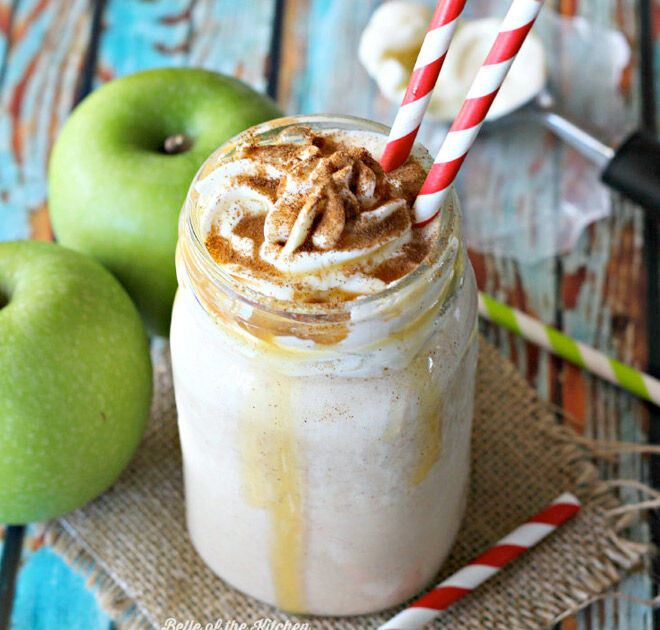 The kids will love this taste of autumn in a glass. The creamy smooth caramel apple milkshake comes with a whirl of cream and a swirl of cinnamon, and we know they'll be totally fine with that. (via Belle of the Kitchen)
Milkshake monster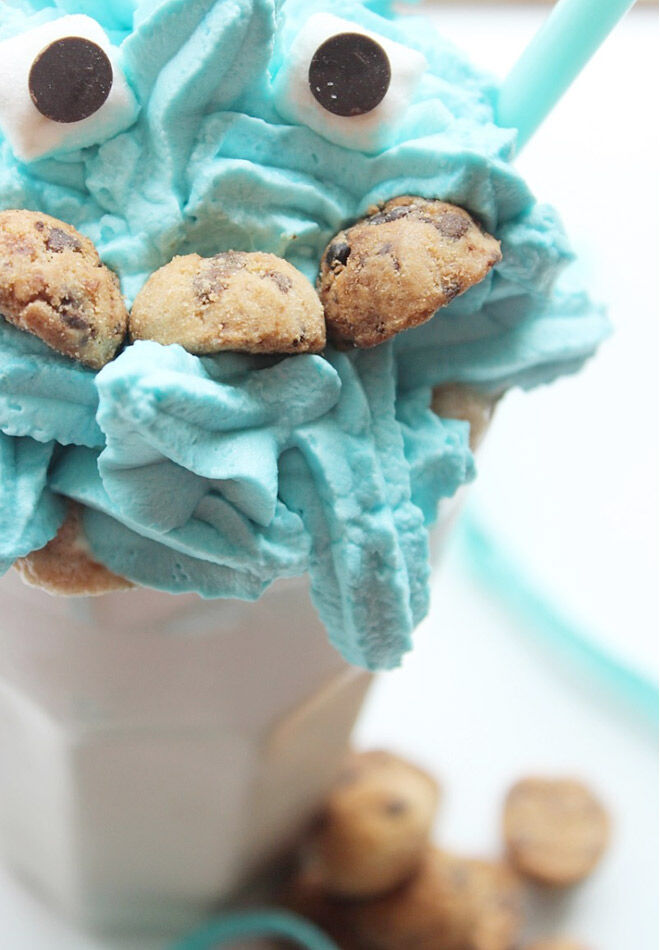 Have fun and get messy with this cookie monster milkshake. With cookie dough and cream hiding underneath those eyes, your little monsters will be begging for a slurp! (via Flavours and Frosting)
Toasted and tasty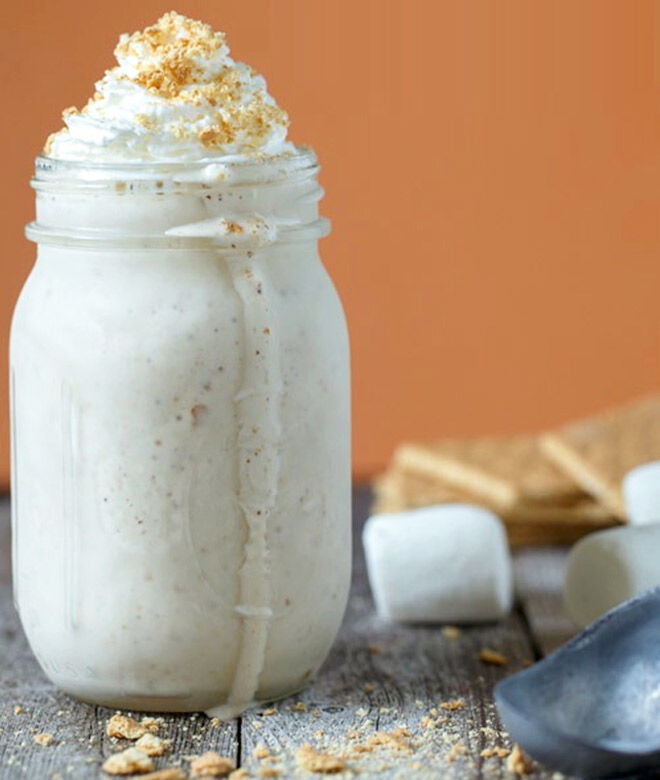 Too cold outside for that family camping trip? Bring the flavours of a night round the camp fire home with this toasted marshmallow milkshake! Movies, milkshakes and marshmallows – that's Friday evening sorted! (via Shared Appetite)
Lemon swirl lusciousness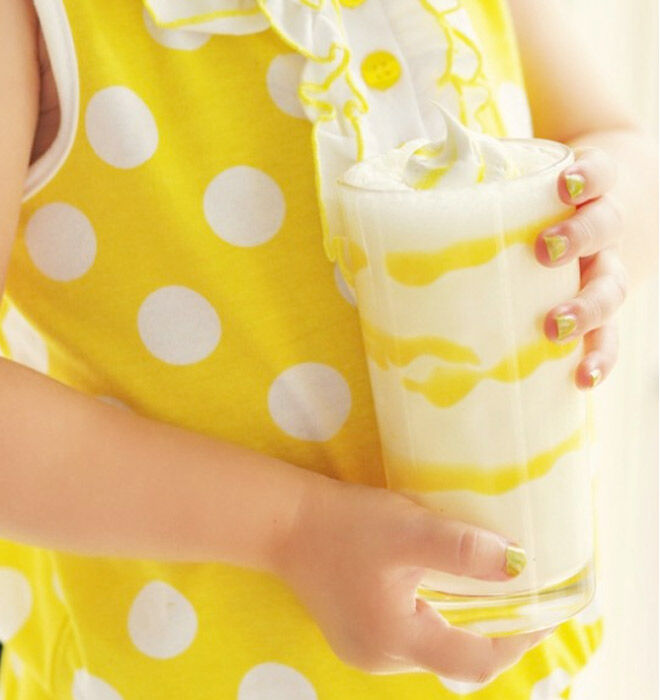 These lemon meringue milkshakes are the ultimate flavour of summer. Vanilla ice cream, lemon yoghurt and lemon curd are whizzed together for this zesty little number, and yes, that is a mini meringue on top. Too cute! (via Sweetapolita)
Healthy shake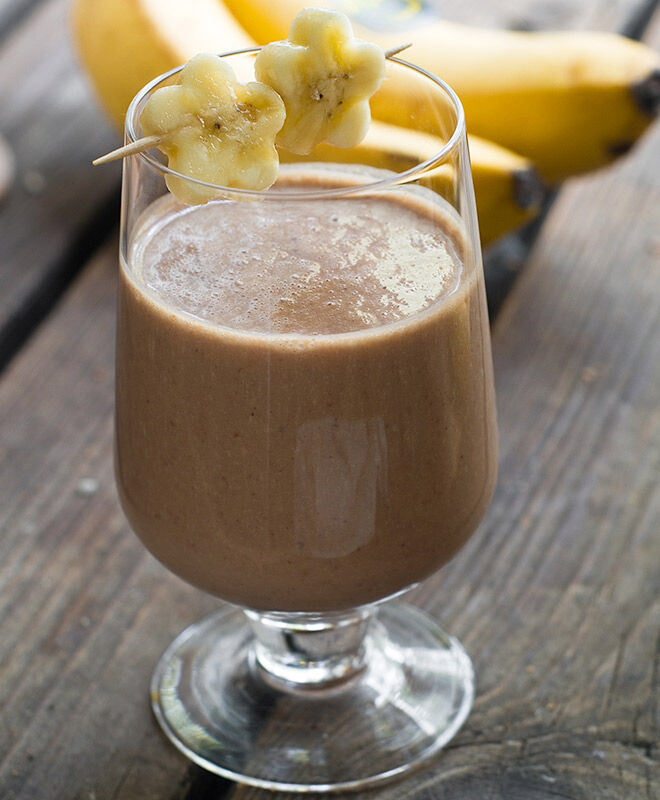 Mini chocolate lovers will rejoice over this cheeky milkshake! Stir Fangks no-added sugar milk mix with cold milk for delicious homemade syrup, add milk, chopped frozen banana then blend until smooth. The frozen banana works just like creamy ice-cream while the Fangks milk mix fills the shake with chocolaty favour. Yummo!
Pink fluff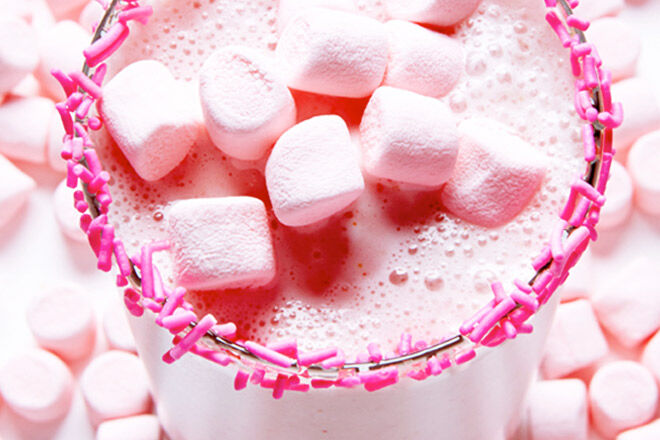 Everyone get ready, there's a new food revolution in town. Say hello to fluff and fruit. Yep, you heard us; marshmallow fluff and strawberries partner up for this pretty pink milkshake. (via Bite Me More)
Almond joy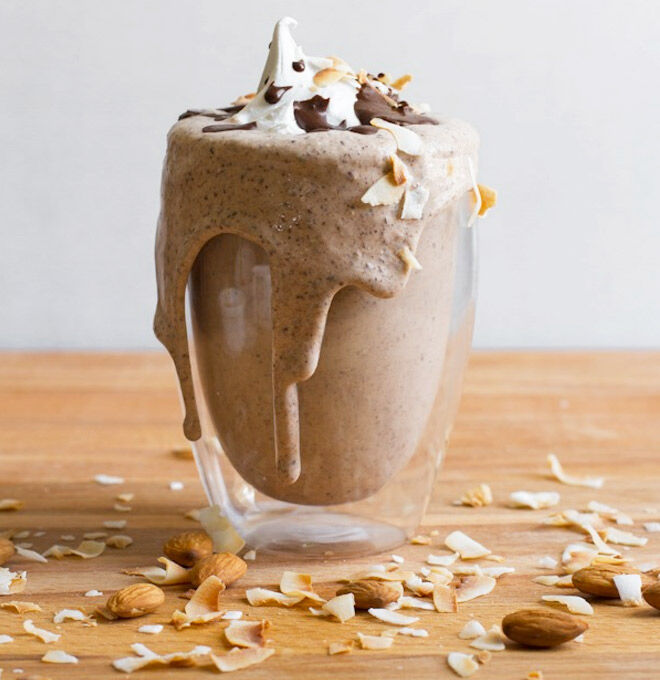 We want to make this almond joy milkshake our new best friend. Not only is this beauty all natural, she's dairy-free too! Frozen coconut milk creates an icy cold creaminess while medjool dates and almond butter and the flavour. (via Edible Perspective)
Wake up call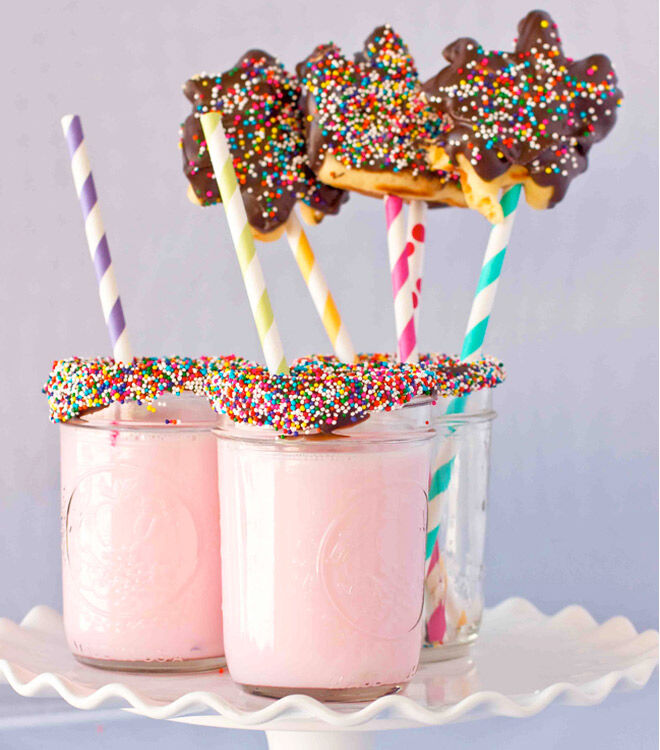 Breakfast just got a mouth-watering make over. If the munchkins have grown tired of eating their Sunday waffles from the plate try these chocolate dipped waffle pops with a side of strawberry shake! (via Sweet C's Designs)
Milky Way madness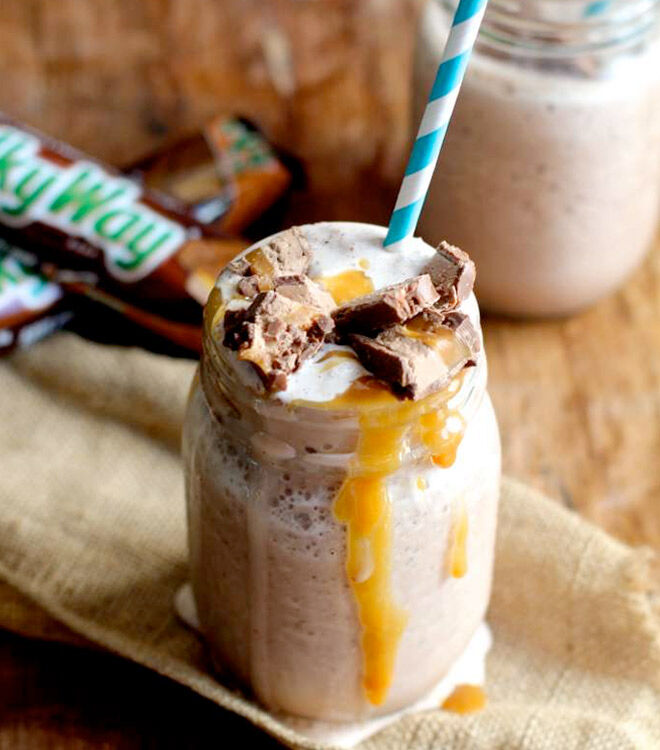 This Milky Way milkshake goes to prove that chocolate makes everything better. Chocolate ice cream, chocolate sauce and chunks of Milky Way combine to take your little space ranger to a galaxy far far away. (via The Seaside Baker)
Shimmy shamrock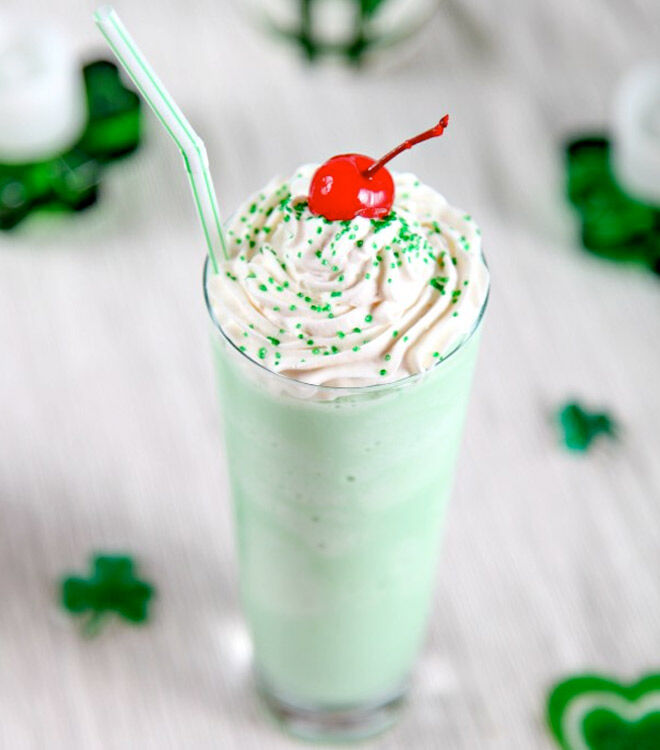 It may not be St Patrick's Day, but there's always good enough reason for a refreshment this refreshing! Vanilla ice cream, milk and peppermint extract make this shamrock shake simply breath taking. What can we say? We're a sucker for a cherry on top. (via Baking Beauty)
Bananas and berries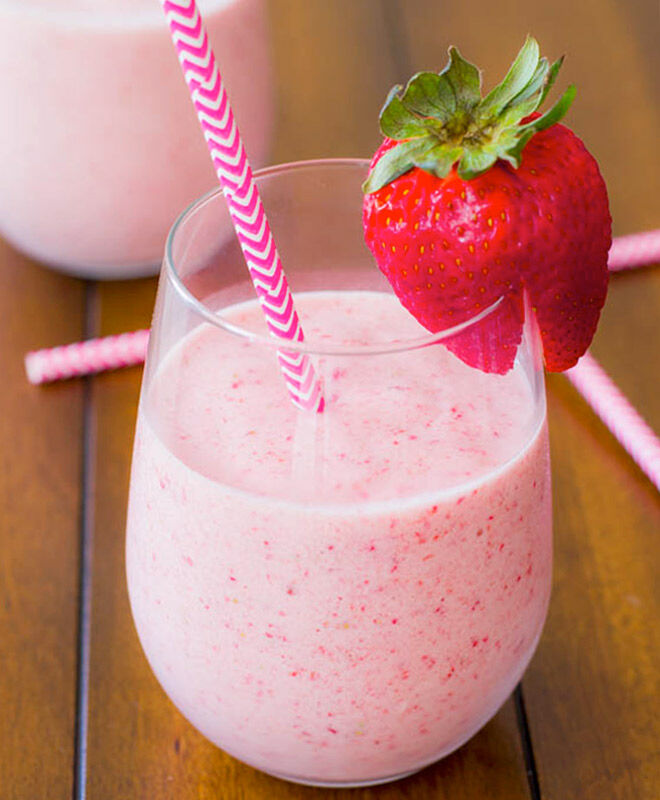 Frozen, fresh and feisty. With just three ingredients, and two of those being fruit, it won't be long till the whole family are requesting this strawberry banana milkshake night after night. (via Sally's Baking Addiction)