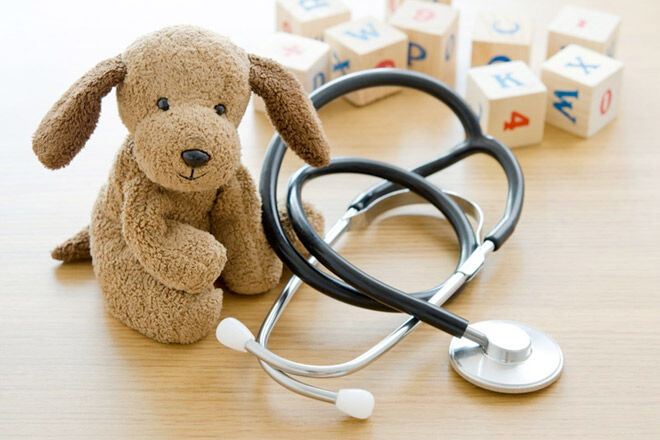 If you've been healthy all your life and never really had to see the doctor, this situation changes overnight the second you become pregnant. Suddenly there are seemingly endless scans, check ups, blood tests and more. You practically have VIP parking at your local medical centre and it's like you and your doctor became besties overnight.
When bub arrives, your local GP practically becomes part of the family. On top of the milestone check ups and vaccinations, kiddos are little germ factories. You end up navigating your way around what is and isn't something to worry about (in the beginning you worry about every little sneeze or mozzie bite) and quickly realise that being responsible for someone else's health and wellbeing not as simple as you thought.
While your GP is best positioned to manage your family's health care, sometimes it's not possible to see them. When you need a doctor, and it's not an emergency, calling National Home Doctor Service after hours for a doctor home visit is the next best thing.
With over 600 doctors providing after hours care to patients in their homes, National Home Doctor Service is Australia's largest network of doctors, providing after hours care to families in Sydney, Melbourne, Geelong, Shepparton, Brisbane, Sunshine Coast, Gold Coast, Ipswich, Toowoomba, Adelaide and Canberra.
Their coverage is increasing so the best way to check if they service your area, is to use their handy 'suburb locator' on their homepage.
Coverage area
Australia's leading provider of doctor home visits:
Sydney
Geelong
Ipswich
Adelaide
Brisbane
Shepparton
Toowoomba
Canberra
Melbourne
Gold Coast
Sunshine Coast
National Home Doctor Service bulk bill all patients with a Medicare card, so you won't have to pay anything for the house call and there are three easy ways to book a home doctor visit.
You can call 13 SICK (13 74 25), download and use their smartphone app or register and book online. Doctors are on the road from 6pm weeknights and from 12 noon Saturdays through to 8am Monday morning. Most importantly, once they have
Most importantly, once they have completed the house call, they send a report to your regular GP the following day, so they're kept in formed and can maintain continuity of care.
Call 13 SICK (13 74 25)
4pm to 8am
10am Saturday until 8am Monday
24 hours on Public Holidays
Whether you're a first-time mum or a mum with years of experience facing fevers, gastro, sore throats, scratches and spews (so many spews!), National Home Doctor Service will be there when you've got sick children who need to see a doctor after hours.
To find out more, visit National Home Doctors.
(This is a sponsored post for National Home Doctors)