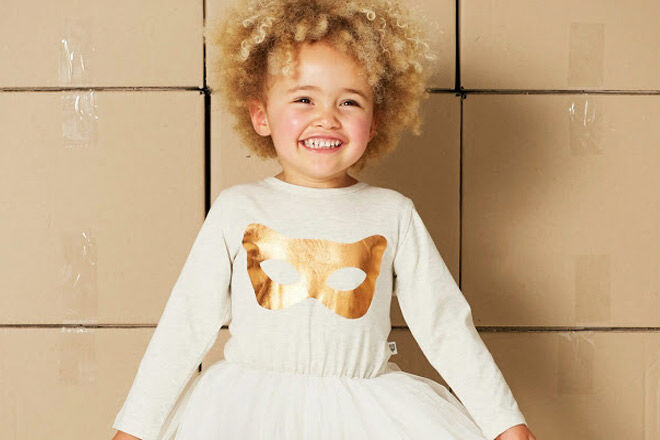 Is it a bird? Is it a plane? No, it's girls all over the world being empowered to embrace their inner superhero! Yep, encouraging girls to play superheroes is a positive step towards developing their self-belief that they can be heroic and brave.
Here are 11 awesome superhero finds to help little girls channel their special powers to change the world for the better. Yay girl power!
Secret identity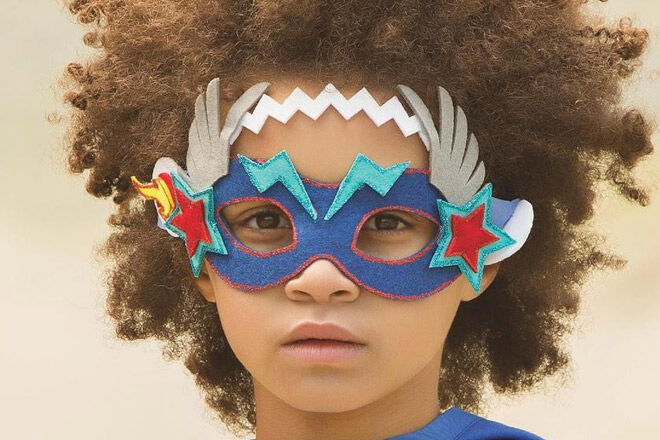 Seedling Design Your Own Mask ($23.99): Get your craft on with this cool mask project from Seedling. It has everything you need to create your very own identity-concealing mask!
Sew mama, sew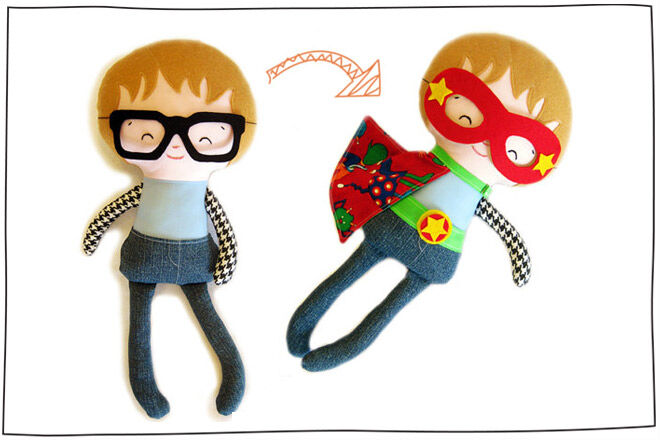 Doll Sewing Pattern PDF ($15.89): Get your Martha Stewart groove on as you use this PDF pattern to create your poppet their very own superhero doll with changeable outfits.
Batgirl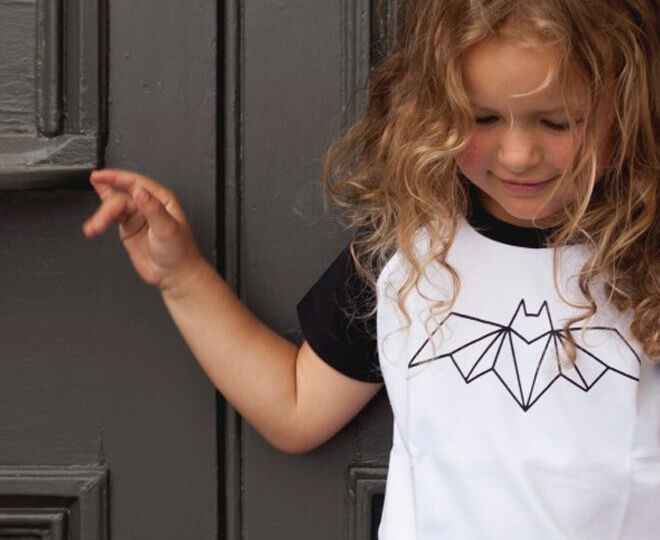 X-Ray Bat Organic Tee ($45): We've gone batty for this cool organic superhero tee from Little Pop Studios!
Power cuffs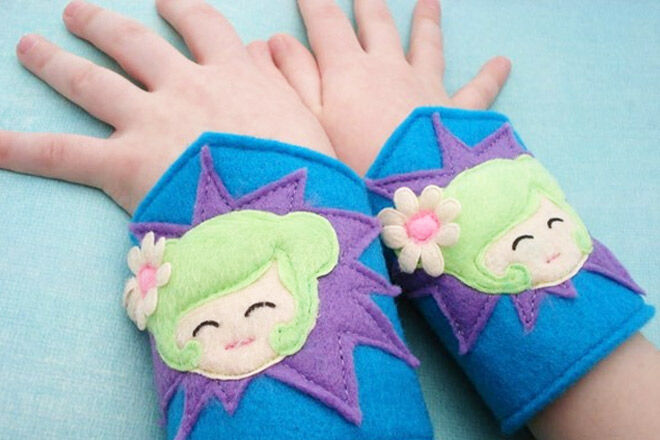 Girl Power Cuffs ($14.07): Any girl would be mighty invincible wearing these whiz-bang power cuffs.
Small & mighty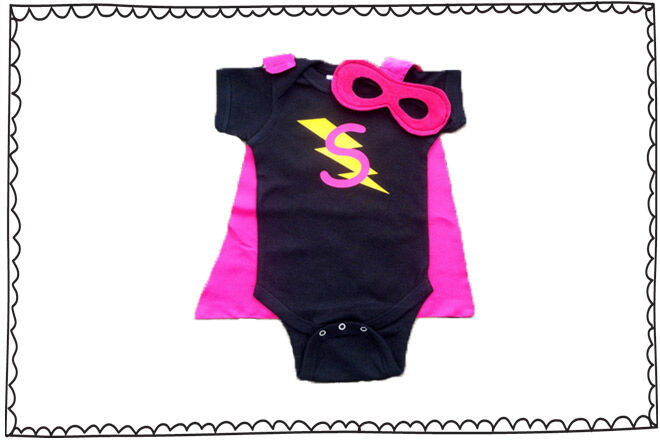 Personalized Baby Outfit ($42.49): This little onesie arrives personalised, so you can be assured that no evil villain will be tempted to steal it!
Caped crusader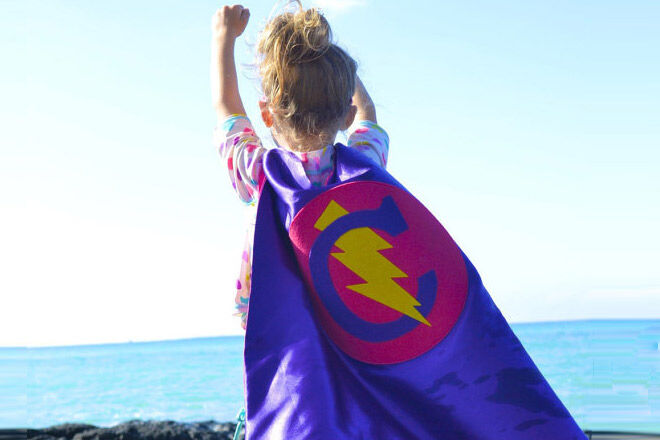 Personalised Cape ($41.06): Your little caped crusader will be flying first class with this colourful cape.
Tutu cute!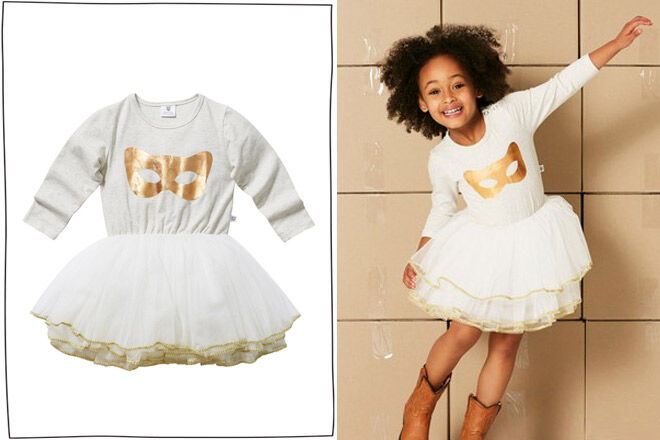 Hootkid Baby Don't Hide Tutu Dress ($49.95): Little Miss ballerina may find herself twirling around so fast in this tutu that she ends up flying!
Powerful mantra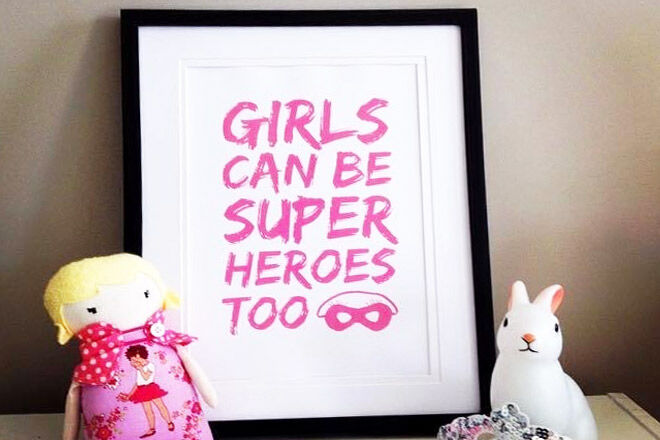 Tall Blank Wall Print ($20): This graphic print serves as a daily reminder that girls can be heroic.
 Party time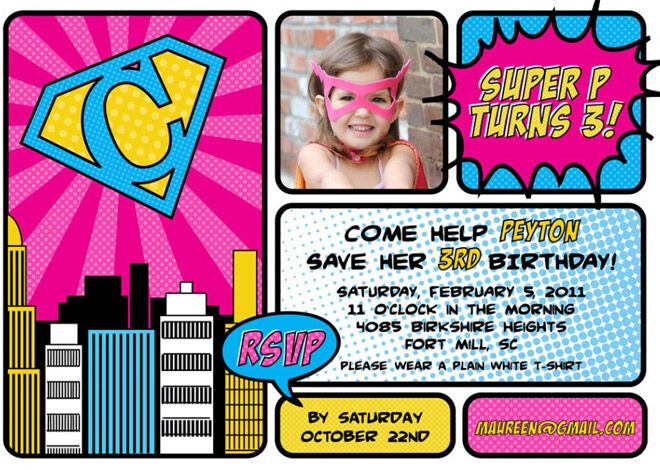 Anders Ruff Printable Invitations ($18): Get your cape on and celebrate with a superhero themed birthday party for girls.
Wonder Woman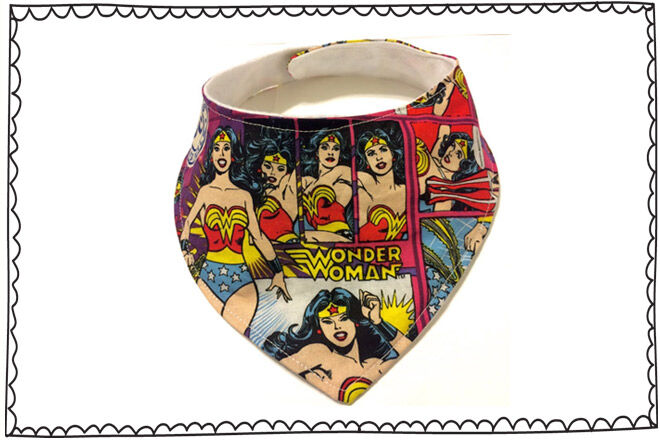 Bandana Bib ($10.72): This ingenious cape is worn back to front to save oneself from dribble.
Fly Me to the Moon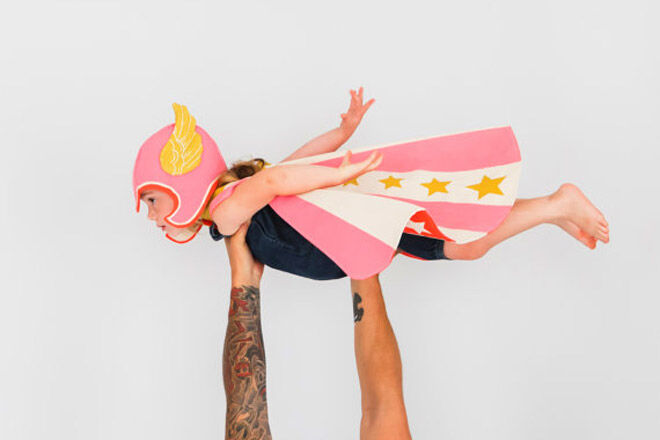 Love Lane flying superhero set ($124.69): Fun and whimsical, these beautifully designed superhero sets come complete with cape and winged hat for your super-powers-wielder to dress up in.