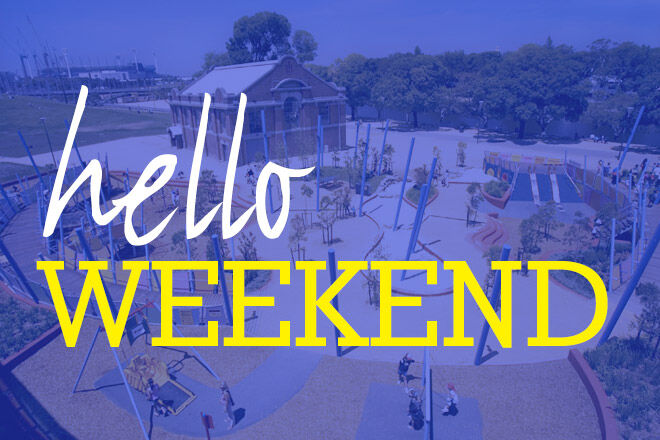 It's that time of year again folks – the winter school holidays have arrived! Keeping the rascals entertained (and happy) while ensuring your sanity doesn't slip is the aim of the game. To help, we've got the low down on places, activities and events for you and your tribe for the next two weeks. From our favourite kid-friendly cafes, to museums, playgrounds and more; whether it's free fun you're after or an adventurous day out, we've got it covered.
Here's what's on in Melbourne this school holidays.
Dandenong Market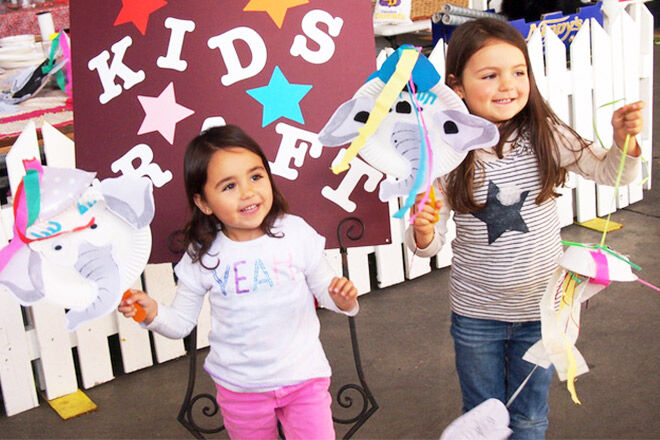 Dandenong Market's favourite face painter, Sri Westwood, is back and this school holidays she's hosting a wide range of colourful, game-themed craft workshops for boys, girls and adults too! The 'Game On' activity program runs every market day, with kids creating their own versions of Snakes and Ladders, Quoits, Spinning Tops and more – giving you and your little sprout hours of FREE entertainment. And if that wasn't enough to whet your appetite, they'll be cooking demonstrations for all the mini Masterchefs out there too!
Game On will be running every Market day (Tuesdays, Fridays, Saturdays and Sundays), 11am – 3pm from 27 June-12 July 2015. No bookings are required but we recommend getting in quick! For more info click here. (Image via Dandenong Market)
Little Rockers Radio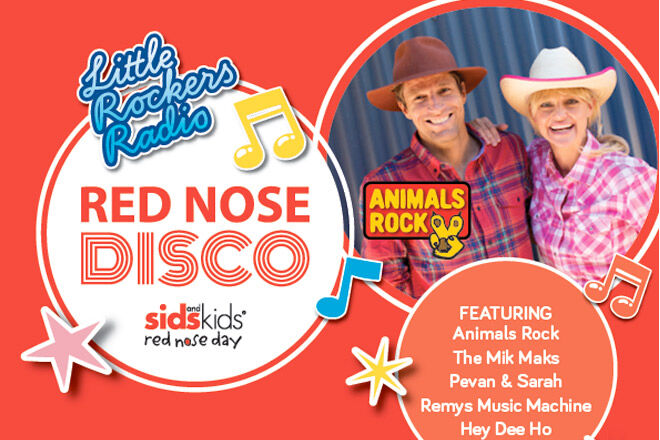 Little Rockers Radio is set to team up with Sids and Kids and Luna Park on June 26 for Australia's first 12 hour music event this Red Nose Day. Jam packed with disco fun, the musical extravaganza will feature some of your little rocker's favourites with performances from Animals Rock, The MikMaks and Remy's Music Machine. What are you waiting for? Let's groove! For more info click here. (Image via Little Rockers Radio)
Werribee Open Range Zoo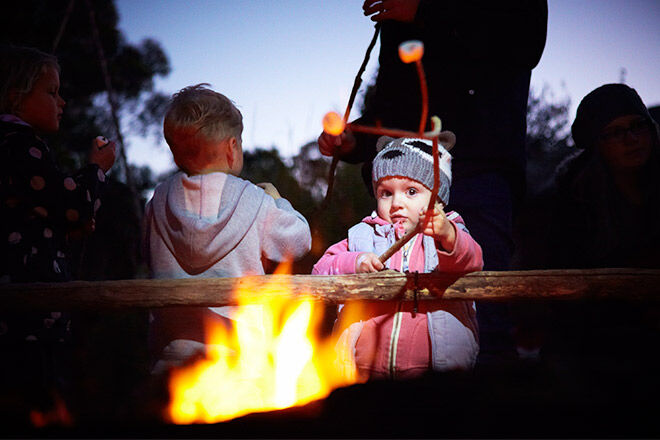 Treat your little monkeys to a night time wander around Werribee Open Range Zoo as part of the Wild Nights school holiday program. Spot animals big and small as they prowl the reserve, enjoy fire shows and glow-in-the-dark hula hooping, then delight in hot chocolate and toasted marshmallows under the moonlight. What better way to warm up on a winters night? Oh, and kids under four go FREE! For more information click here. (Image via Werribee Open Range Zoo)
Art Centre Melbourne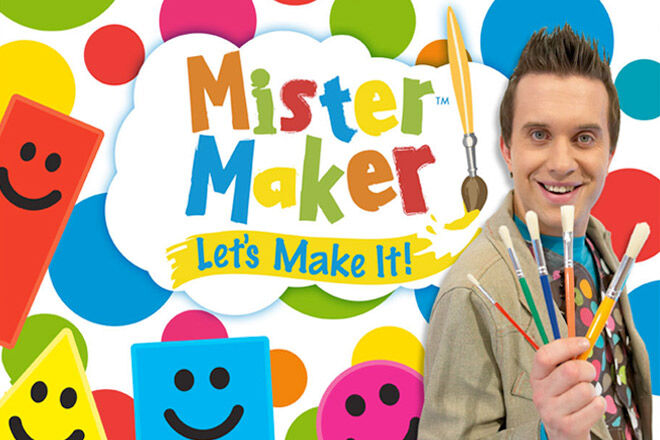 This school holidays Mister Maker and his sidekicks 'The Shapes' are brining their incredible live show to Melbourne for the very first time! From June 28 – 29 you and your little crafters can catch Mr Maker at Art Centre Melbourne for a show packed with arty entertainment, dances and songs galore! Perfect for little ones with big imaginations, the hour long event will give your mini makers a whole host of inspirational ideas for them to recreate at home. For tickets and information click here. (Image via TBI Vision)
Kid-friendly cafes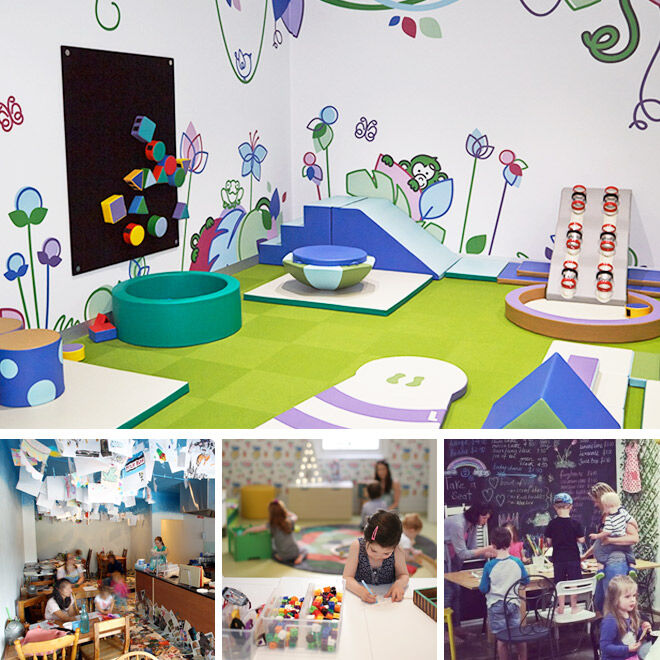 In need of caffeine or a calming chai? Warm up this school holidays at one of our favourite child-friendly Melbourne cafes. Take your pick from supervised play at CheekyChinos, arts and crafts at Crafternoon, messy classes at Habitots or serious scribble fun at Don't Tell Daddy. With the bambinos entertained in activities, mumma gets to enjoy every single (hot) sip of her chino too! Hurrah! (Images via CheekyChinos, Habitots, Bump Into Mums, Time Out Melbourne)
Healesville Sanctuary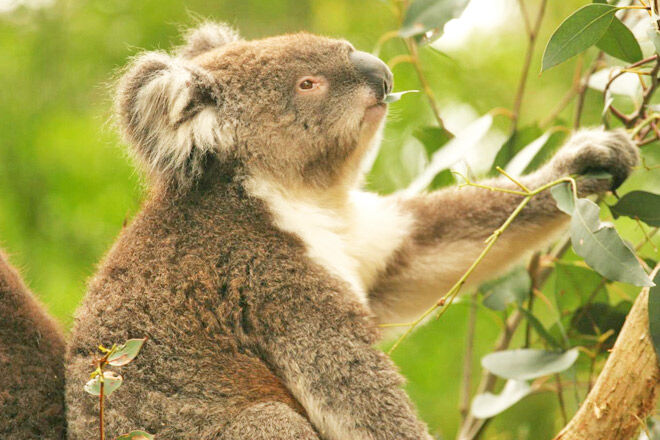 If you haven't already taken advantage of the Zoos Victoria collective, now is the time to do it! Thanks to an awesome move from the Victorian Government youngsters under the age of 16 go FREE to Healesville Sanctuary, Melbourne Zoo and Werribee Open Range Zoo throughout the school holidays! Rug up, pack a picnic and enjoy the great outdoors. Whether your tiny tigers want to watch the wildlife, meet the keepers or take an African-style safari, there's an abundance of animal adventures to be had. See here for more details. (Image via Brad Templeton)
National Gallery Victoria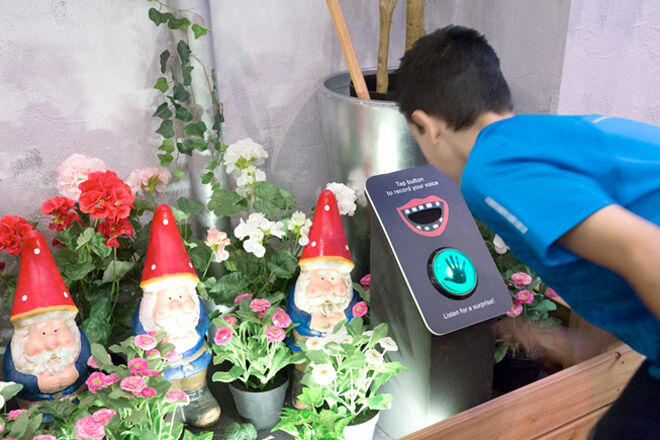 Imagine a huge play house built just for kids inside on of the countries most prestigious galleries. Well imagine no more. The brand new exhibit at National Gallery Victoria, Open House: Tromarama for Kids, invites kids big and small to explore and investigate the 'house' and interact with the hidden surprises throughout. Children can make their own stop-motion films, record and listen to noises in the garden and even bust a few moves on a lit-up dance floor! The amazing exhibition encourages all to have a ball with technology, use multimedia and most of all, play. You and the kids will LOVE this one! For exhibition times and opening hours click here. (Image via National gallery Victoria)
Oz Comin-Con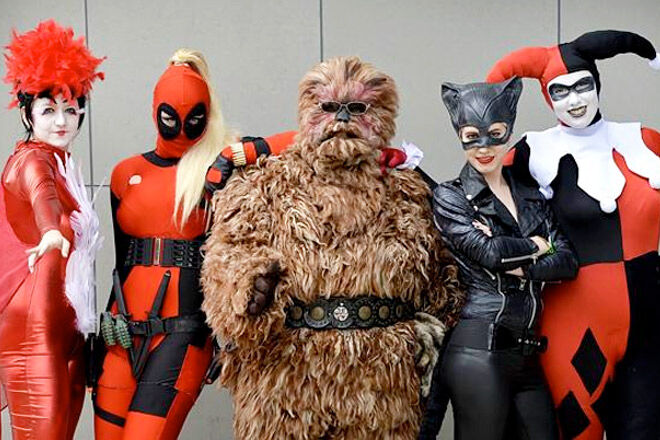 Want an excuse to raid the dress-up box this school holidays? Look no further than Oz Comic-Con Melbourne. Running from June 27-28 Oz Comic-Con it's the perfect place to start the holidays with a kapow and a bang! With special guests from shows such as Star Trek, Buffy The Vampire Slayer, Lord Of The Rings, The Hobbit and more, comic book lovers and superhero fanatics will go crazy for the mega two-day event. Got the little ones in tow too? Don't worry, the Family Activity Room will ensure they're entertained to the max. For more info click here. (Image via Perth Now)
Scienceworks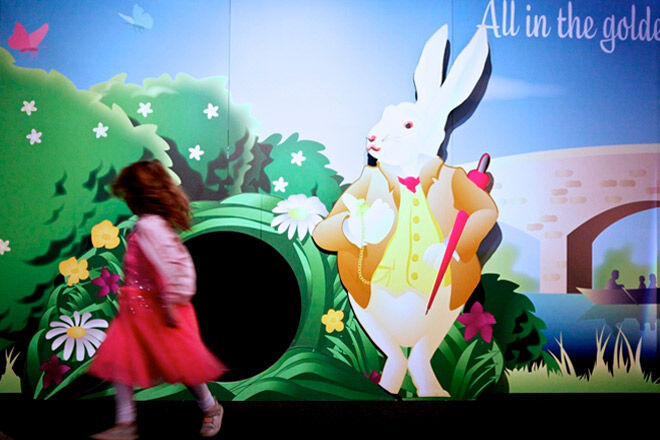 With two extreme exhibits lined up for little troopers this school holidays, Scienceworks has well and truly got you covered. Take your pick from Alice's Wonderland or Tyrannosaurs – Meet the Family and watch as your cute culture cubs marvel in the interactive exhibits. From crawling though rabbit holes, hunting dinosaurs and getting lost amongst optical illusions, your mad hatters will jump right in to the exciting experiences in store (and you will too!). Entry to Scienceworks is FREE for kids under 16 years old. For exhibition information click here. (Image via Mumma Knows West)
Luna Park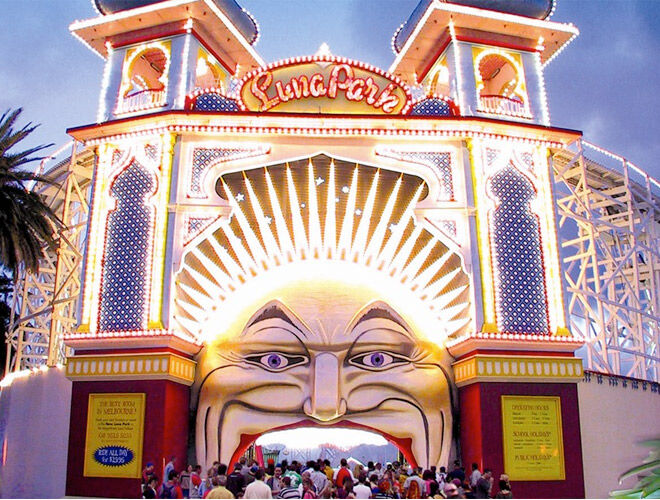 Is your family full of thrill seekers? Then head to Luna Park this School Holidays and enjoy their Christmas in July celebrations. Not only has the amusement park added two new rides to its winter line up this year, but the home of ferris wheels and roller coasters is set to transform into a Christmas winter wonderland with snow falling from the sky every hour! Now, we like the sound of that! For more information click here. (Image via About Australia)
Heide Museum of Modern Art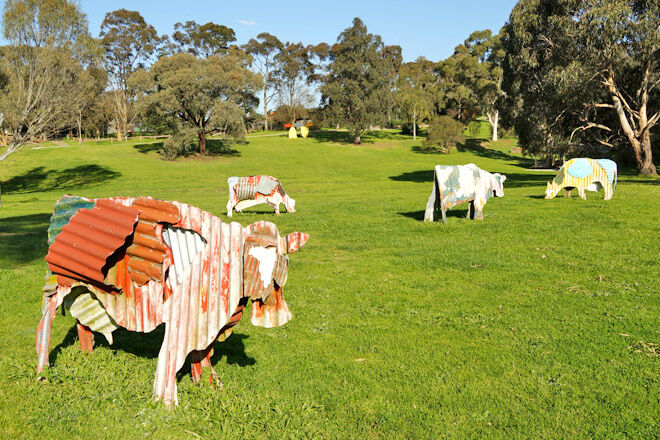 The Heide Museum of Modern Art is one place to put on your holiday planner these holidays. Not only do children under 12 years old enter the museum for FREE, but the incredible garden and sculpture park is free for adults too! Our top picks for the next few weeks are Heide Detective and Farmyard Animals – two fab fun activities for the critters to enjoy while exploring the grounds of the museum in the crisp winter air. For more information click here. (Image via Original Mould)
Sovereign Hill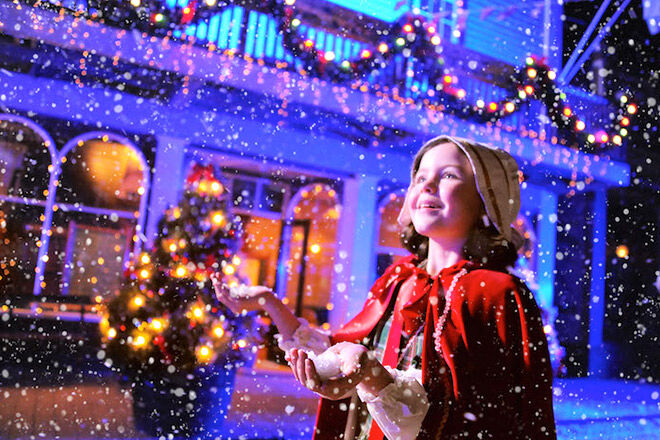 Want to escape the city for a day? Take a drive out west and enjoy a real Christmas in July at Sovereign Hill. From July 27 Main Street will light up the night as shimmering images and bright projections beam across the buildings as snowflakes fall to the ground. Daytime entertainment can be found at Victoria Theatre where classic tales such as Snow White and A Christmas Carol take to the stage. Enjoy a slice of gingerbread making or Christmas-themed craft activities afterwards and you've got a day out for the family sorted! For more details click here. (Image via Sovereign Hill)
Outdoor play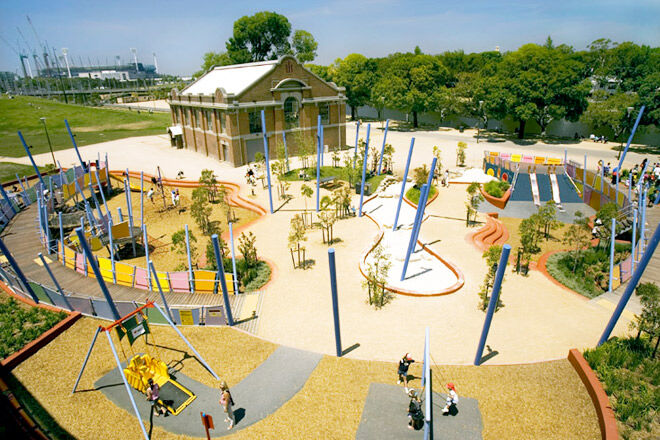 If the sun shines, make ArtPlay Playground at Birrarung Marr your next destination. With sand pits, swinging hammocks, tube slides and ropes to keep your pumped up poppets going, it's an afternoon worth of play done and dusted without spending a penny. Situated right by Federation Square, the pimped-up playground couldn't be easier to get to! For location information click here. (Image via City of Melbourne)
See the city sights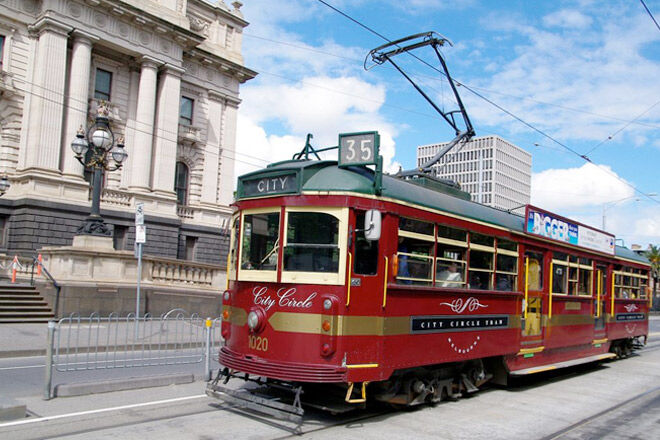 The city circle trams in Melbourne are FREE, and when it comes to traveling with kids, that's the sacred four letter word. Ride on the traditional trams around the city and hop off for a walk to your favourite landmarks. Your mini globe trotter will love admiring views from the windows and meeting new faces as they hop on board. Pick up a map from any tourist information spots dotted around the city and you're away! For travel times and map details click here. (Image via Swain Destinations)
This post was brought to you by Dandenong Market.