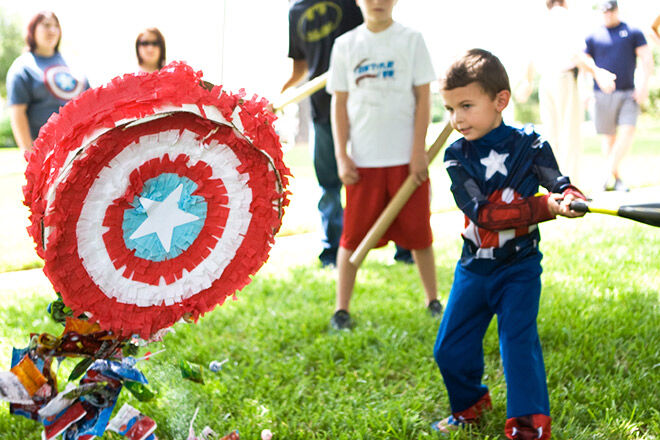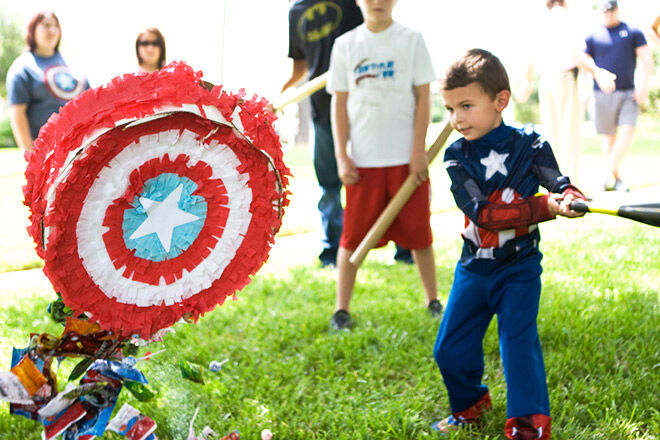 OK, we admit it. We LOVE piñatas! No matter what the occasion, a piñata will guarantee a smashing good time! The colourful cardboard creation provides decoration AND entertainment all in one (and that's before the yummy treats go flying in the air).
Because the making is just as much fun as the breaking, here are 13 DIY piñatas for your next bash.
Tackle that taco!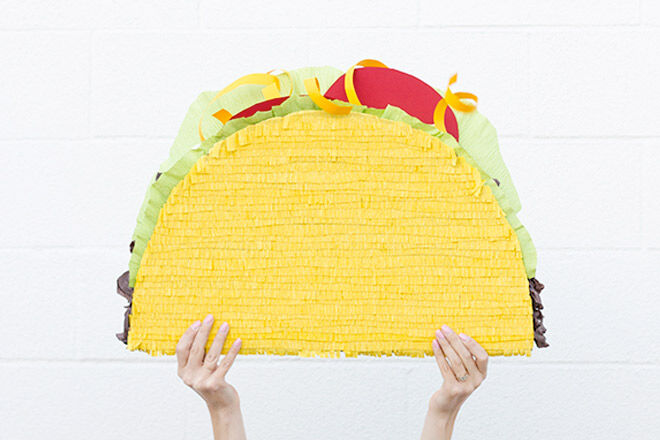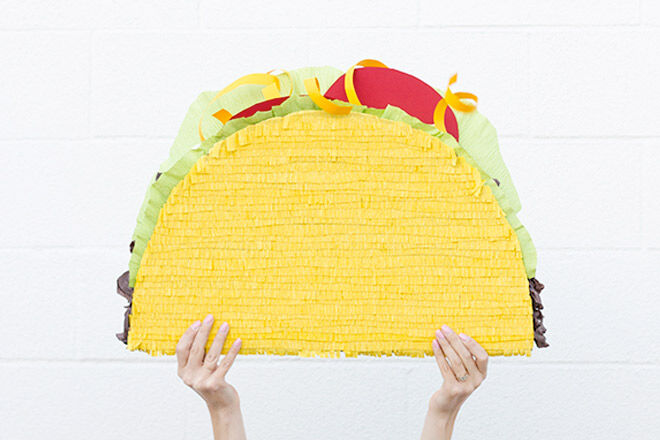 When the feast is over, how about fun in the form of food?! With lettuce, tomato, cheese and more, it seems the taco piñata makes quite a meal out of this party game. (via Studio DIY)
Incy wincy POW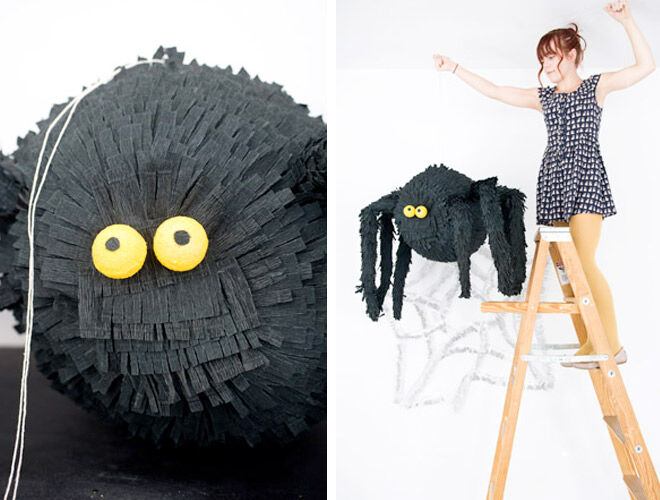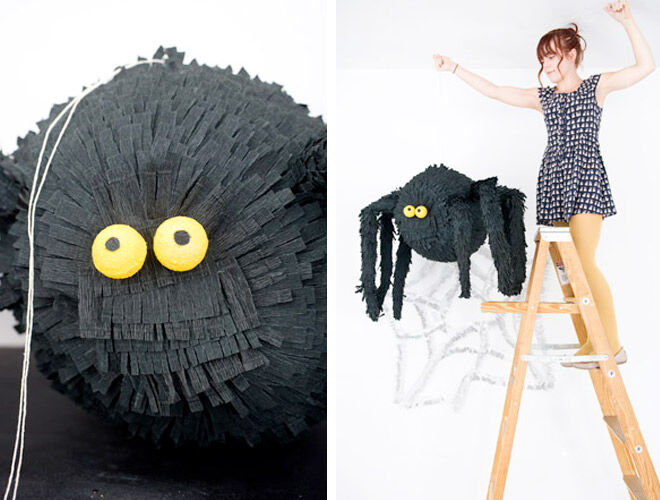 Looking for a fun way to squish their fear of spiders? We've got just the answer – turn Incy Wincy into a piñata! Best Halloween decoration. EVER. (via Oh Happy Day)
Pretty piñata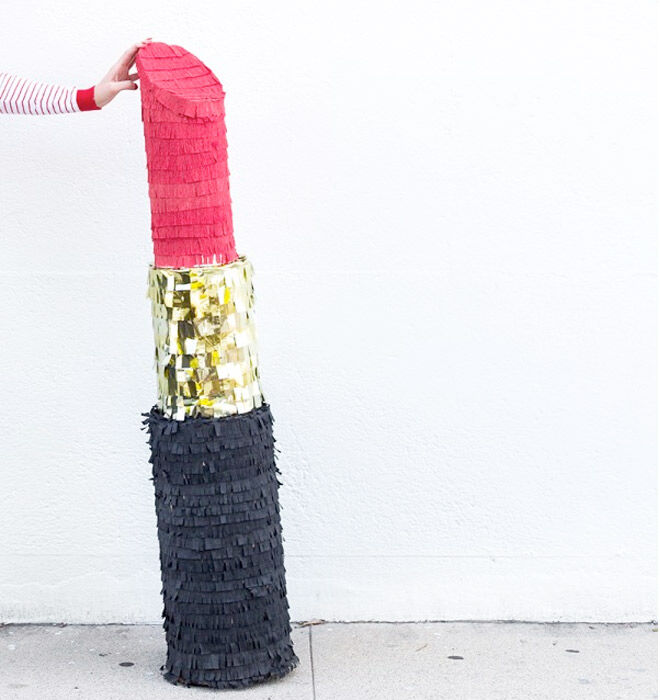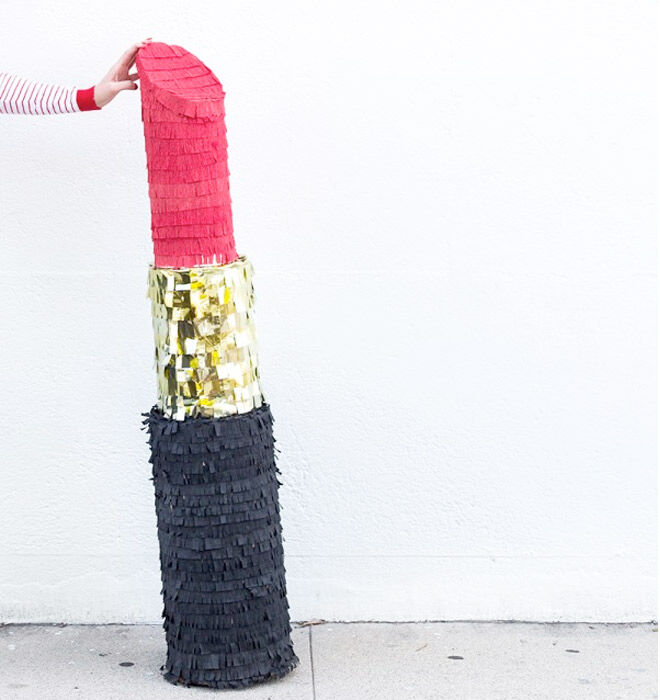 If your little girl is more glamour puss than glamping, then here's a piñata to make her swoon. Pink, gold and shimmer to the max, it's the perfect addition to her pamper party! (via Studio DIY)
We'll take a slice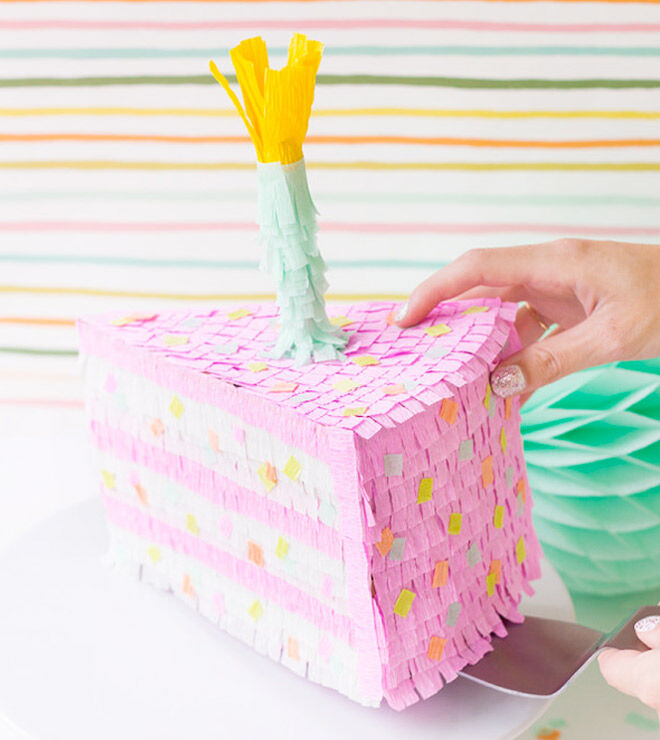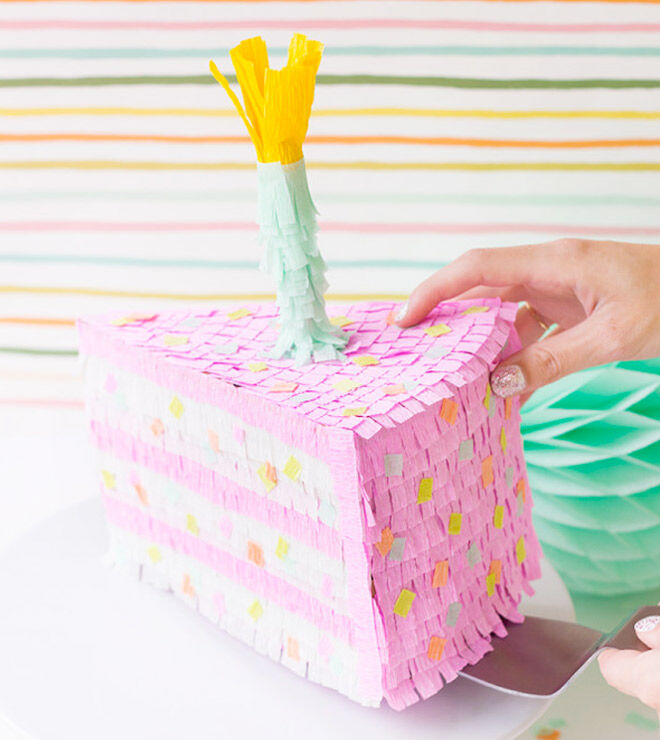 For the love of CAKE! Just when we thought the kids couldn't crush on cake any more, this pretty piñata is here to sprinkle lollies and treats in the garden. Oh crumbs! (via Studio DIY)
Soft serve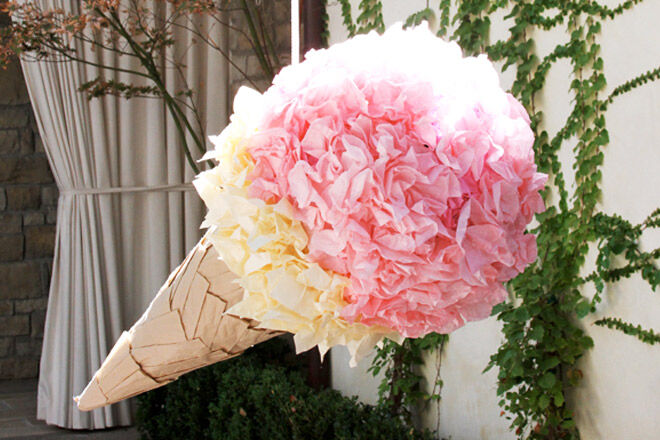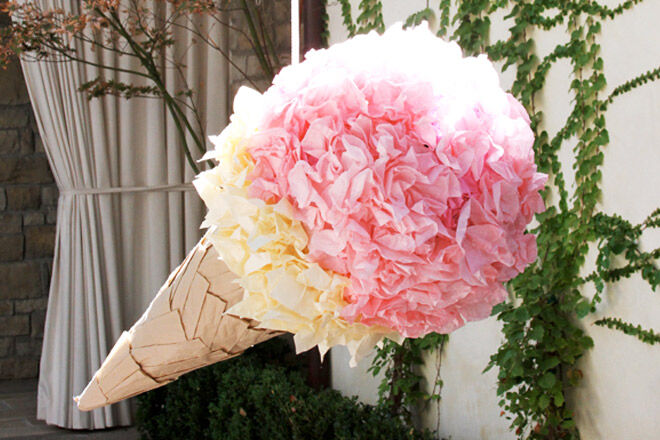 Gather the munchkins – this is a big one. Make their ice cream party even more memorable with a monster-sized soft serve (sans sugar). Time to crush that cone! (via Lily Shop)
Can't touch this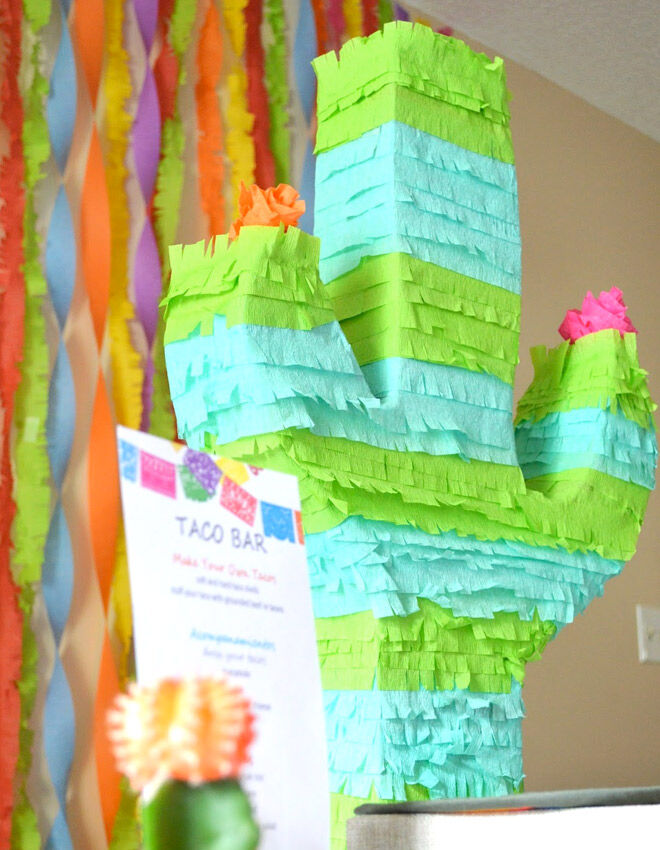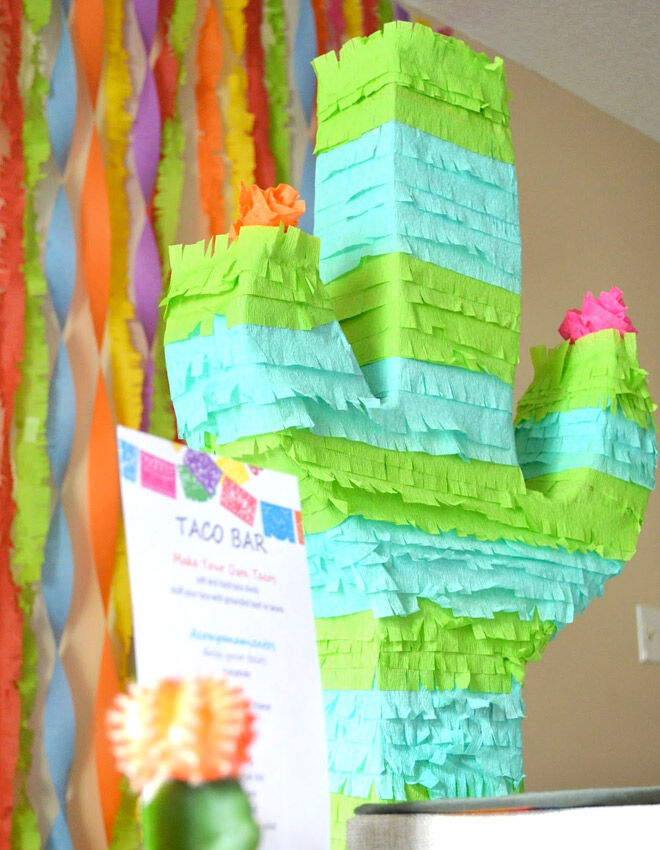 Whether you're dancing at a desert-themed disco or throwing a Mexican fiesta, a cactus piñata is a must. Cardboard, tape and paper fringe are all you need for this prickly fella, then fill with treats before your swarm of mini sombreros come running. (via Peachy Cheek)
Pull that string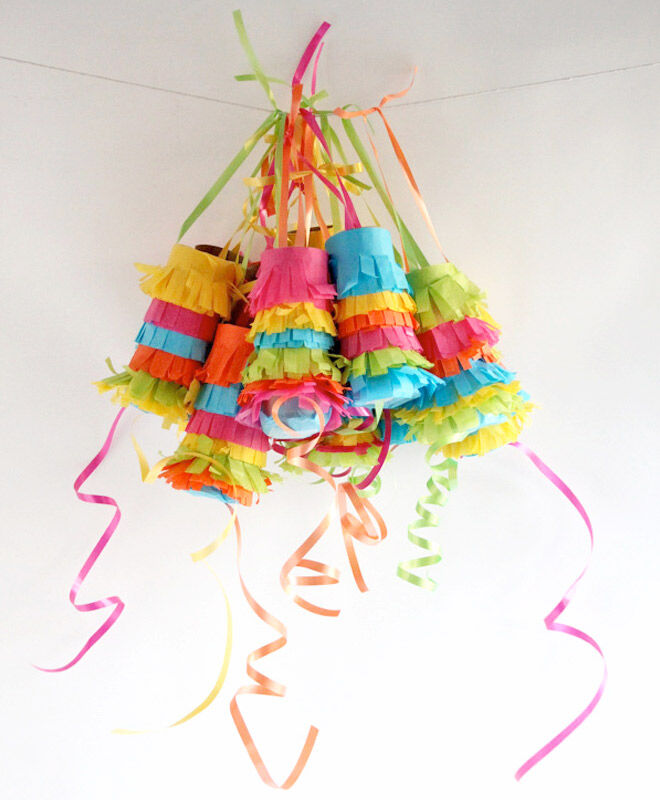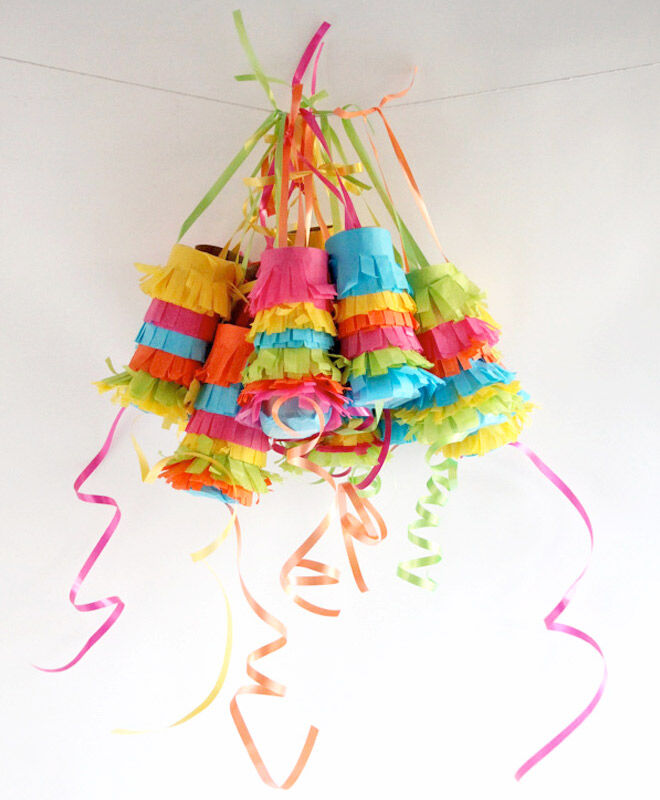 For tots and toddlers too young for swinging bats, this pull piñata garland is perfect. Follow the instructions to create individual piñatas then simply hang side by side (or group together) to form a colourful centrepiece for the celebrations. (via Love and Cupcakes Blog)
Super piñata!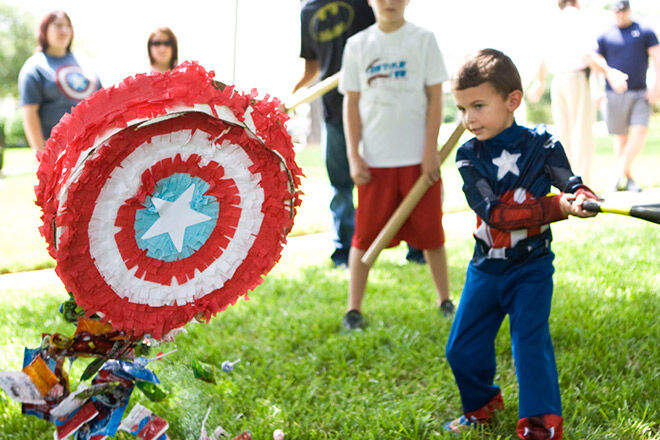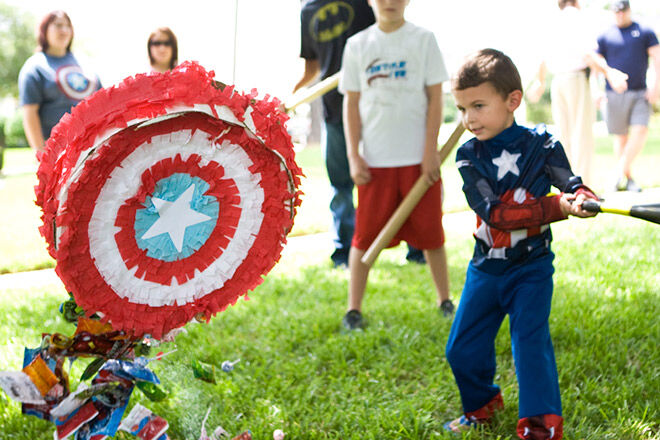 Need decorations to save their superhero party? We've found it! Take inspiration from this Captain America piñata and create something just as cool for your champion. (via Maureen Wilkinson)
Lets LE-GO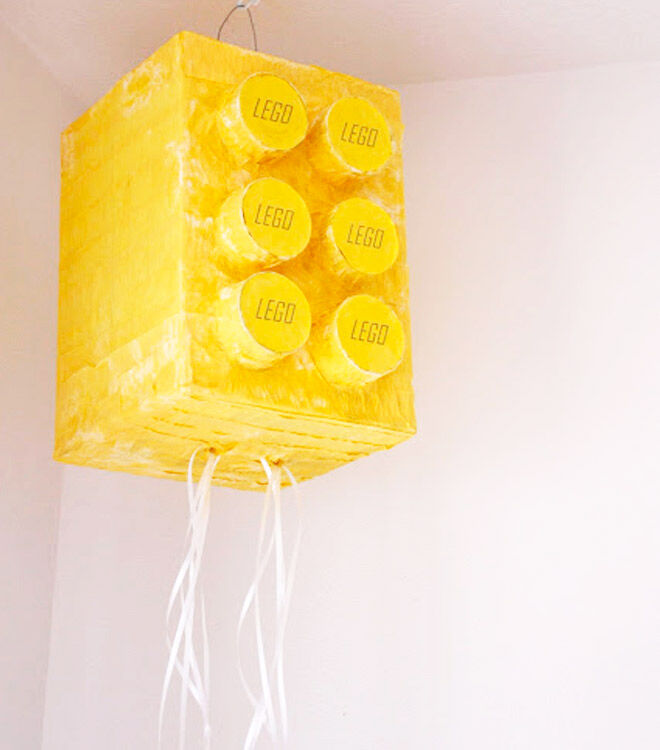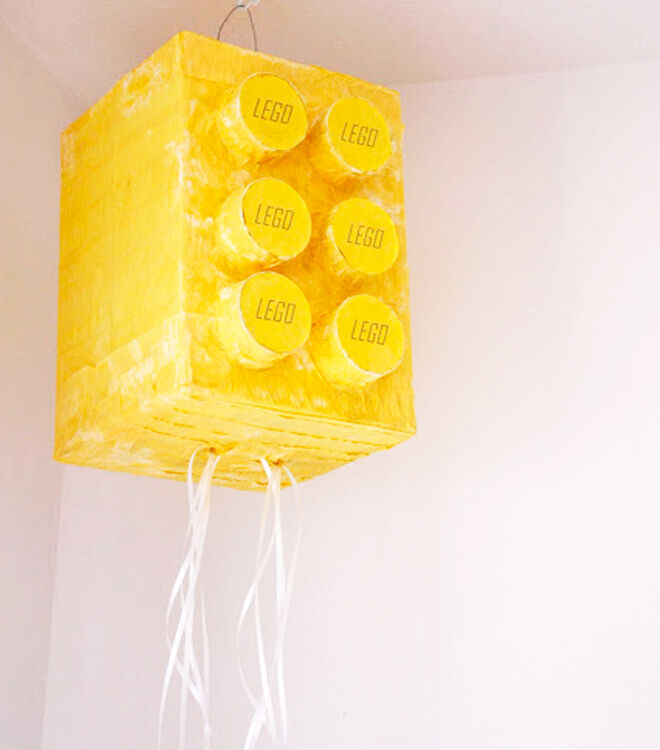 If the famous building blocks are a favourite amongst your youngsters, this LEGO piñata will make their day! Rummage through your recycling for old nappy boxes and tin cans, wrap in tissue paper and decorate to your heart's content. Stuff with sweeties and hang before those hungry little humans see their surprise. (via Delia Creates)
Iddy biddy babies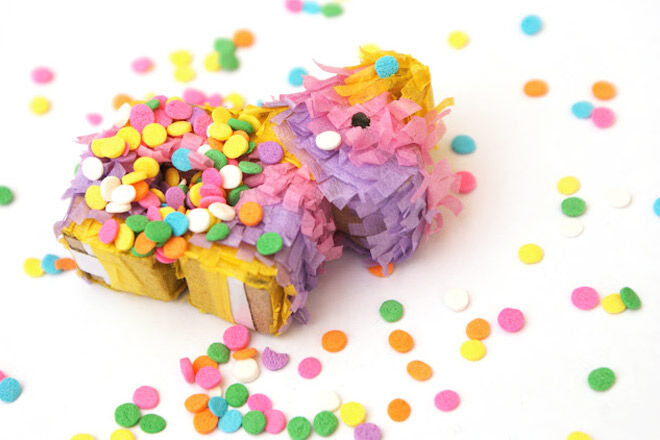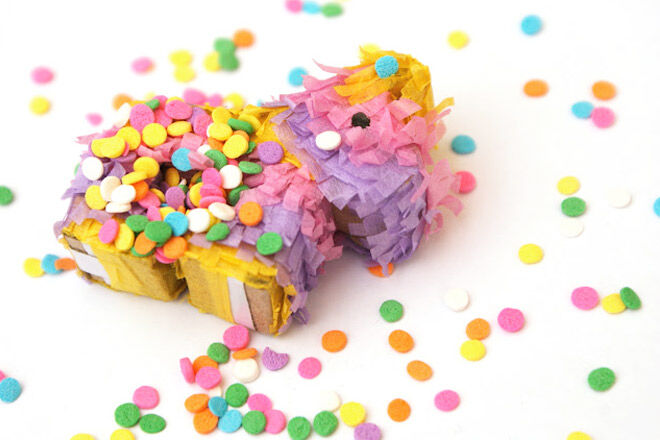 We can't handle the cuteness! Measuring at a teeny tiny 5cm, these mini piñatas make an adorable take home gift for petite party-goers. (via A Black Birds Epiphany)
Feeling fruity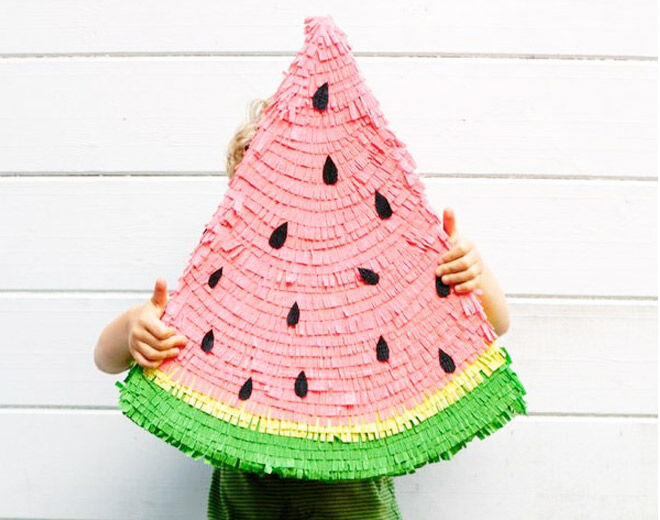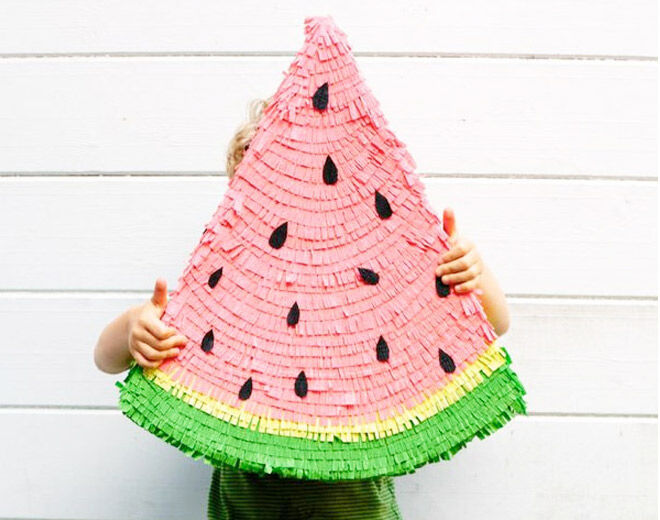 Feeling fruity? Soak up the summer sun with a slice of summer fun! This watermelon piñata has fresh and festive written all over it – We can't wait to see what tasty treats are inside. (via Oh Happy Day)
Dicso diva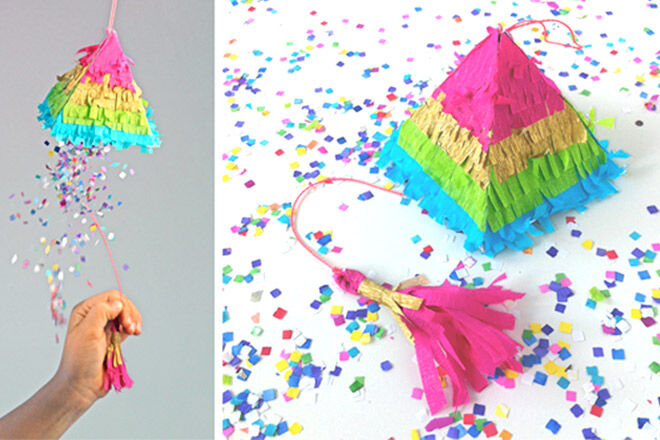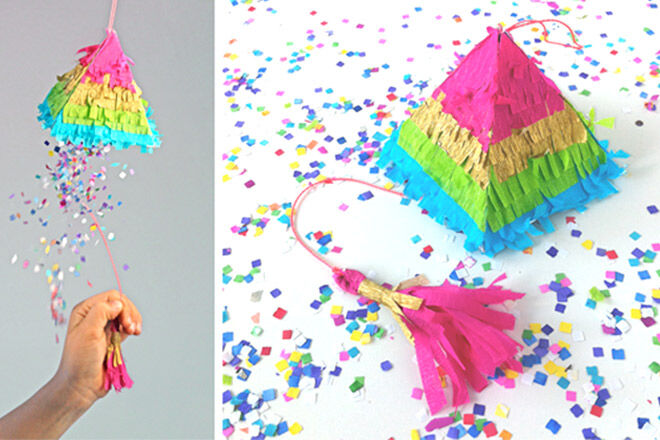 If starting small is more your thing, here's a tiny piñata DIY to get you on the right track. With a pull down string and a smaller container for treats, a little number like this is perfect for bambino's first birthday. (via Happy Thought)
Colour wheel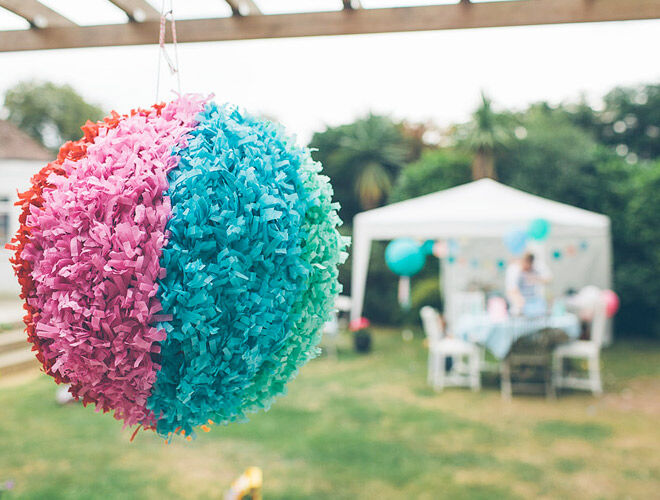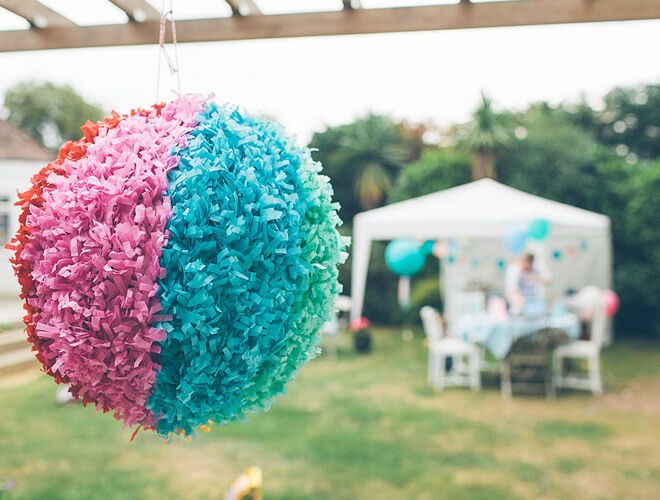 We've found a perfectly round, coloured piñata that can be put together in under 30 minutes. It's super simple to assemble, making it the perfect pre-party craft for the tribe to help with too! Co-ordinate colours with your party theme and it's good to go! (via Pretty Little Party Shop)
Little loves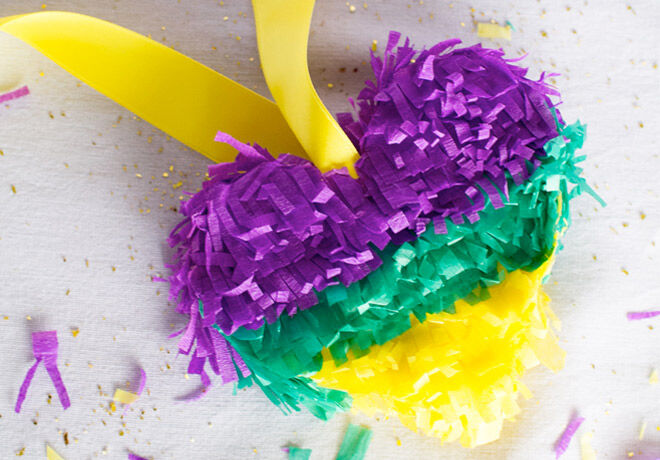 And because we LOVE piñatas, here's a love piñata to get their little hearts racing. Made from cereal boxes, ribbon and frilly fringe paper, these little beauties are easy as pie. (via Bespoke Bride)