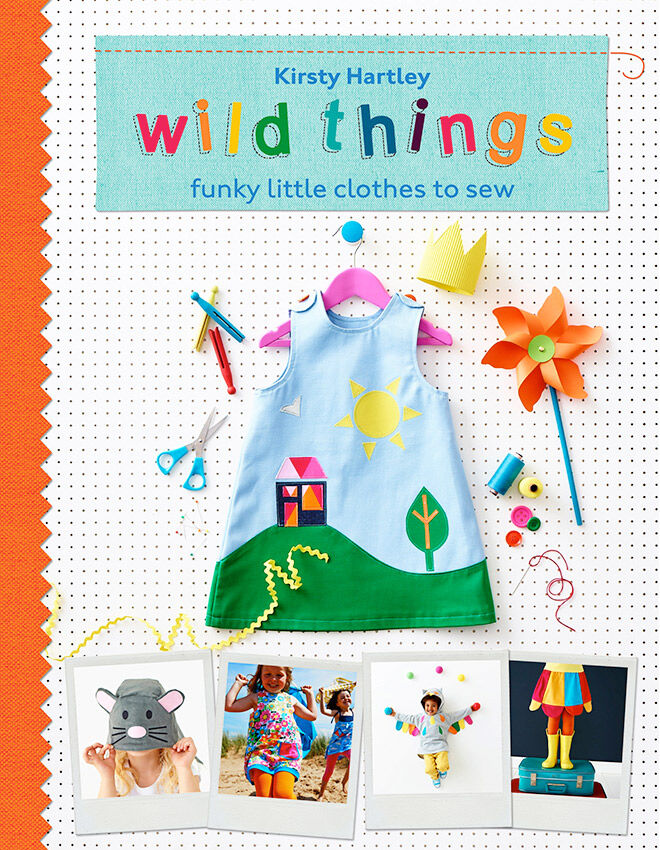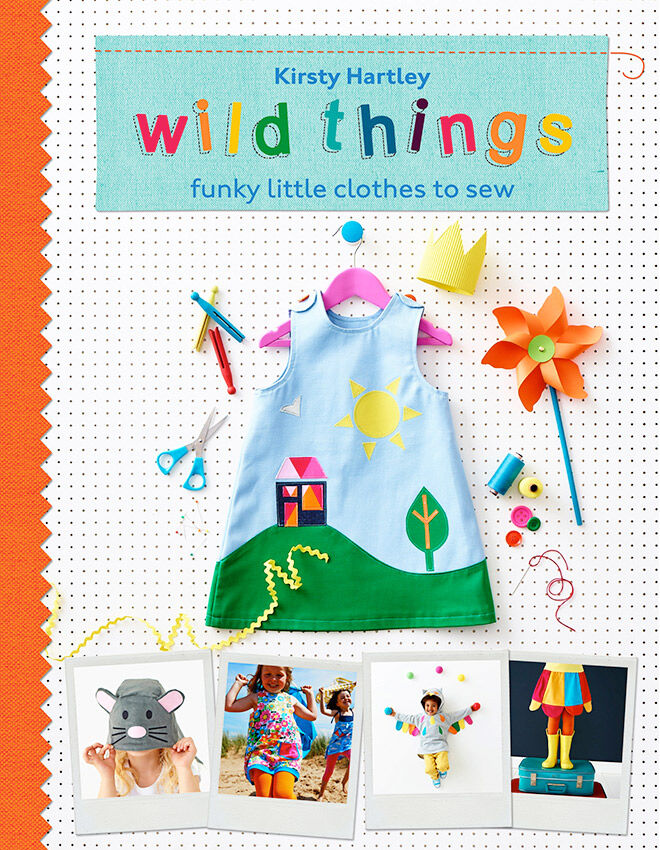 Fashion designer, lecturer and mum of three, Kirsty Hartley, is no stranger to fun fashion. Her latest book Wild Things: Funky Little Clothes to Sew is about as bold and beautiful as sewing books come – and we love it.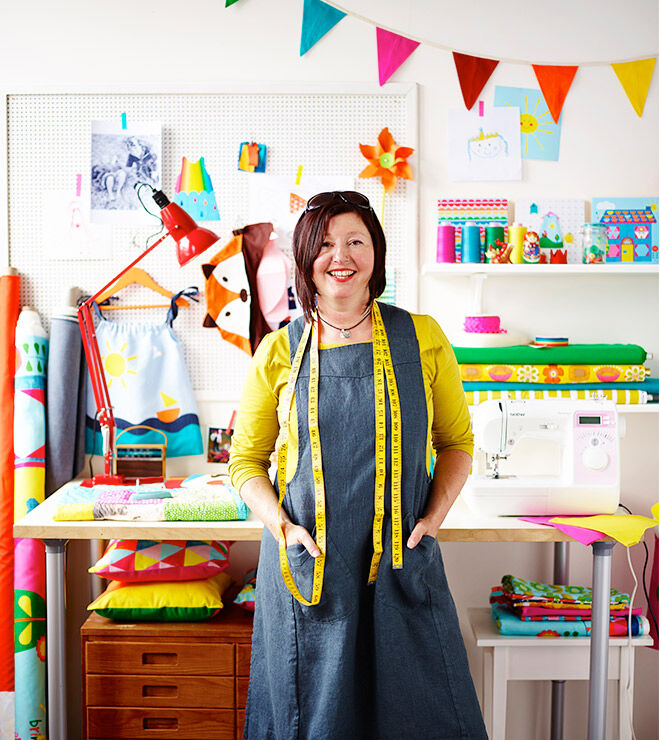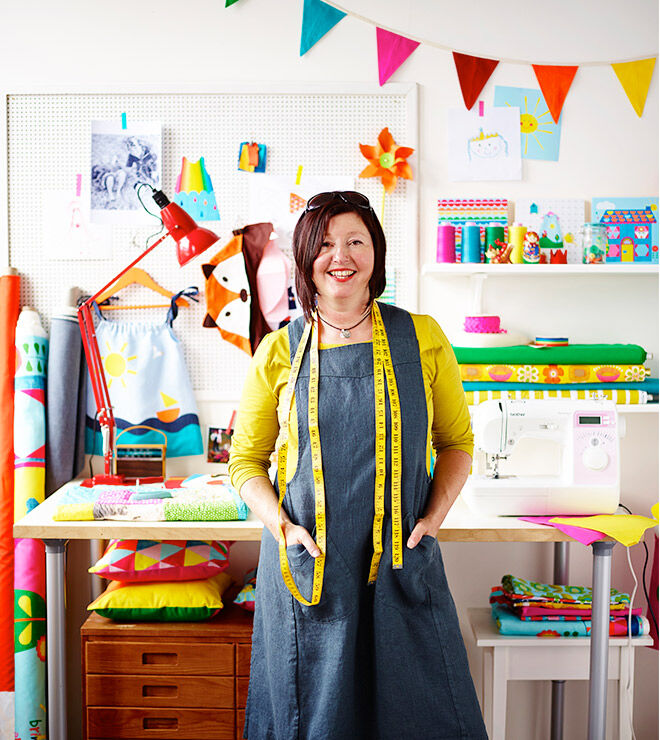 Balancing life in the English countryside with the everyday adventures of parenting, Kirsty (founder of Wild Things Dresses) wanted to share her ideas of pretty clothes that children can not only wear, but play in too.
Inspired by her late grandmother, Florence (and her sewing box full of goodies), Kirsty's style evokes a sense of playfulness and charm to inspire little one's imaginations. The designs featured in Wild Things draw on inspiration from Scandinavian shapes and strong colours with the aim to create garments that you and your mini fashionista's can treasure forever.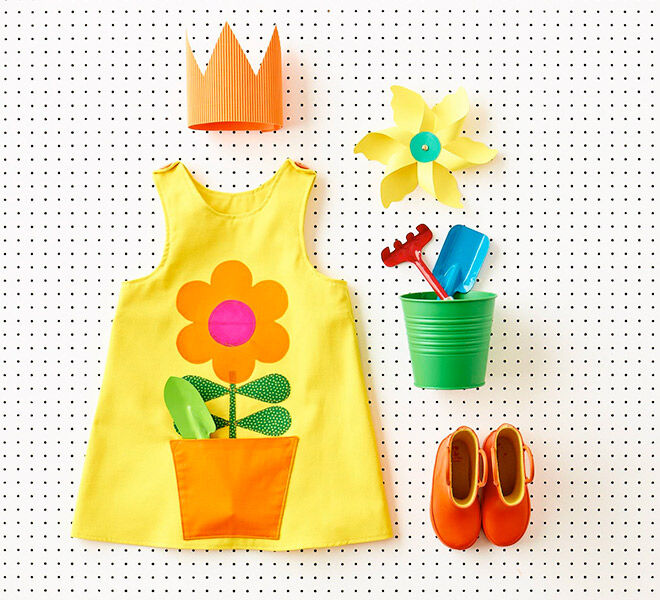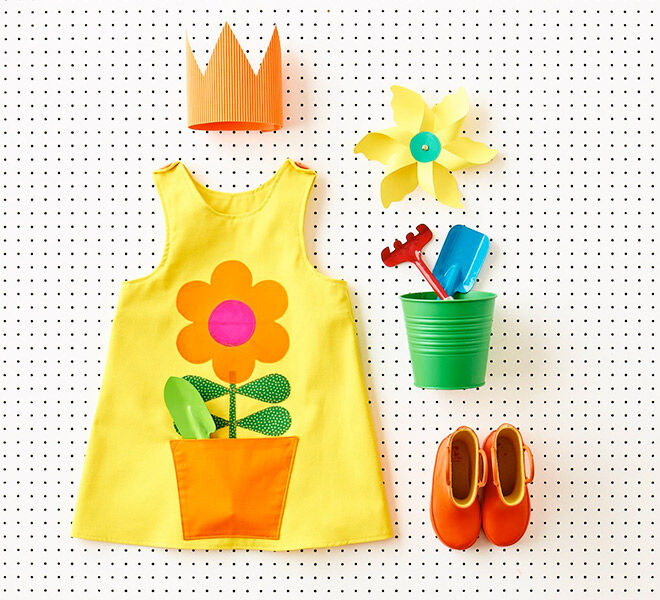 For those wanting to re-shape, up-cycle or re-invent the kiddies clothes, (without spending too many pennies), Wild Things is a visual delight that will certainly open your mind (and wardrobe) to endless possibilities.
Designed for beginners right through to advanced makers, Wild Things looks set to be a great resource for both parent and child.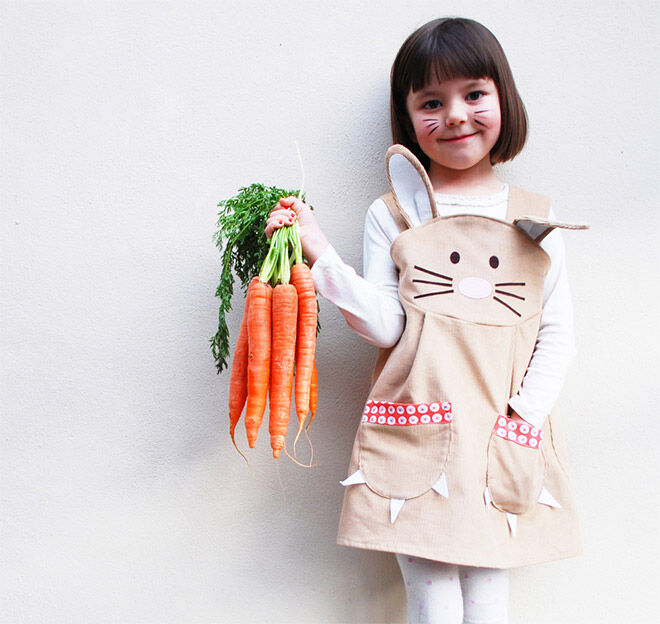 With hours of fun to be had, Wild Things begins with a simple introduction to basic techniques such as binding, buttonholes and backstitch to put you (and your helpful assistants) well on the road to sewing success. Then take your pick from dresses, dungarees, hats and hoodies – they're all in there!
Kirsty and her two daughters, Silva and Lila (who also model in the book) showcase a whole host of whimsy pieces perfect for kids big and small.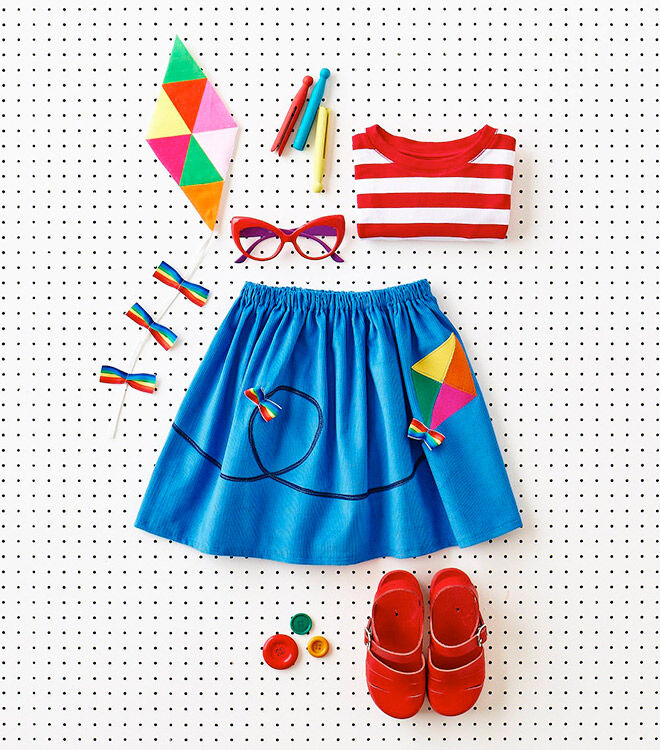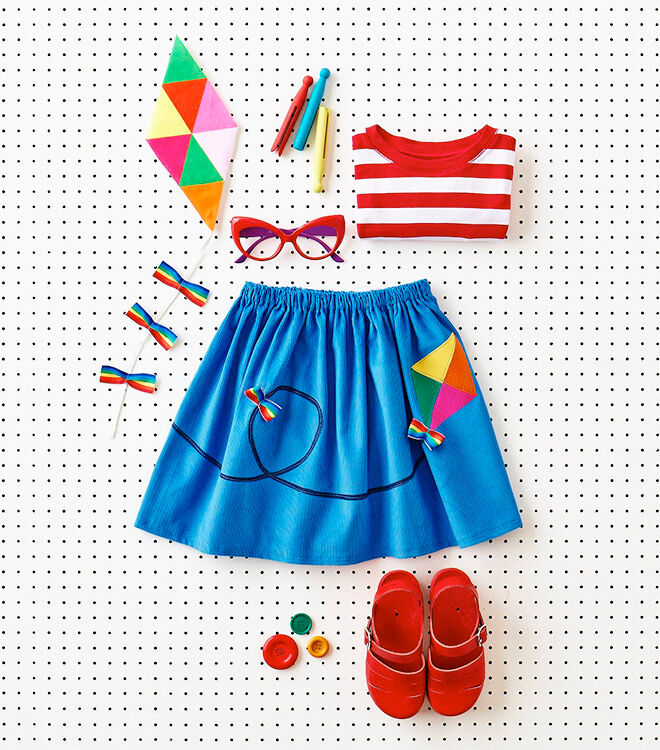 There's cuteness and creativity bouncing from every page. So whether your little stud likes to strut their stuff in flowers and rainbows or pinny's with pockets, Wild Things is the new go-to guide for creative mums.


This competition is now closed. Congratulations to our winner A. McClure (VIC).
One very lucky Mum's Grapevine subscriber will win a "Wild Things: Funky Little Clothes to Sew" prize pack including a copy of the book and an outfit of their choice* including fabric.
*Outfits can be chosen from the fox dress, mouse dress, rainbow dress, bear dungarees or fox dungarees.
Competition ends July 31, 2015. Terms & Conditions
HOW TO ENTER
Entry is open to all Australian Mum's Grapevine Sale Alert Newsletter subscribers. You need to be an active subscriber to be eligible to win if selected.
Step 1. Enter your details below and tick subscribe to newsletter (even if you are already subscribed).
Step 2. In the entry form below tell us one craft skill you'd love to master.