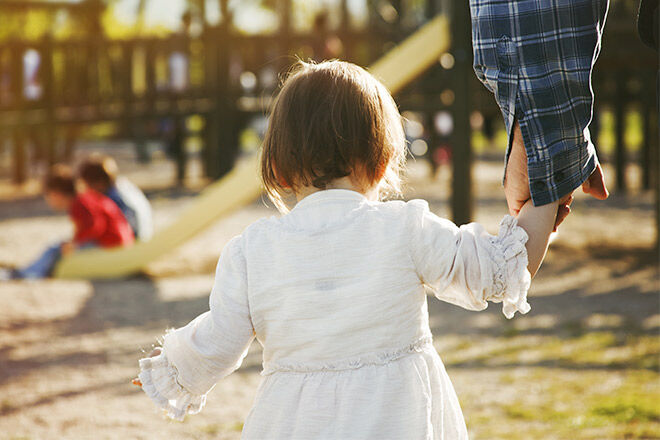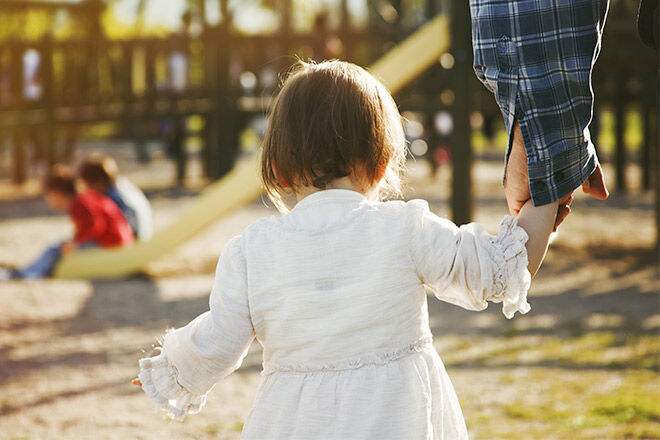 So it's time to start thinking about enrolling your little munchkin in childcare. Now what? Finding the right childcare centre can be a daunting task for any parent – we know, we've been there! But at Mum's Grapevine we've decided to make it a teeny weeny bit easier for you by teaming up with childcare expert and teacher Michelle Reilly from Victoria University Institute of Technology's department of Early Childhood Education. Together we have written this handy four-step guide to help you choose a childcare centre that's best for your little rascal.
Step 1. Research. Research. Research
Choosing the right childcare centre is a massive deal but by doing a small amount of research you can make the process a little less stressful and scary. So before you step foot in a childcare centre, it is important to consider some of the following factors.
Location. There's no point in choosing a childcare centre that is going take you forever to get to. Investigate centres close to home, work or somewhere right smack bang in the middle of home and work.
Size. Is little Marvin the life and soul of the party, or more of a quiet thoughtful type? Some centres may only have four bubs in a room, while others have 12 so think about what size centre will best meet your child's personality.
Hours. If you start work at 7am but your childcare centre doesn't open till 8am your boss isn't going to be happy. Before checking out a potential centre make sure its operating hours suit your family.
Extras. How much can you afford to spend on childcare? Finding out whether nappies, food and sunscreen are included in the fees can save a lot of added stress further down the track.
Standards. So the childcare centre down the street has a pretty snazzy website but we all know we shouldn't judge a book by its cover. A quick nosy on the Australian Children's Education and Care Quality Authority's website will give you access to the quality ratings for each service you are considering. It also features lots of nifty advice for parents using childcare for the first time.
Orientation. Most centres offer a period where the child settles into care with short visits building up to a longer period before you have to start work or study. This is a great way to help your child make the transition from being home with mummy all day to spending his or her day with other adults and children.
Step 2. Keep your eyes peeled
After you've done your research don't just pick the centre that looks best on paper – organise a visit for you, your partner and your child. A tour will give you an idea how the centre works, what the staff are like and how easily your rugrat will fit in. Here are some things to look out for while you're on your tour.
Hygiene. As a parent you'll no doubt know that there's a big difference between messy and dirty so pay attention to the cleanliness of the centre's main areas including the kitchen.
Interaction. If the educators in the centre are busy checking their Facebook newsfeed instead of playing with the kids in their care it might be wise to skip the rest of the tour. A sign of a good centre is seeing educators who are engaged in meaningful interactions with the children.
Equipment. Some people might be into the minimalist look but when it comes to childcare a range of well-maintained, safe and educational equipment is definitely a plus.
Menu. Most childcare centres have a weekly menu that would even put some of the country's best chefs to shame. Have a peak at the centre's current menu to make sure your child's dietary needs will be met while you're stuck at your desk eating a soggy ham sandwich.
Environment. Is the centre welcoming, and does it embrace what's important to your family? If you're not feeling the vibe move on.
Step 3. Get Nosy
If you always think of a great question to ask two hours after the opportunity has passed, don't fret. A great way to get all the information you need is to make a list of questions to take with you. Not sure where to start? That's okay, here are Michelle's Top 6 Questions to ask when interviewing a potential childcare centre.
How will you cater for my child/ children's individual needs?
How will you communicate to us as parents about our child/ children's progress in learning or other issues regarding our child/ children's well being?
Can you explain how you maintain consistency in staff to ensure my child feels secure in their attachments?
How can families be involved in your programs?
What policies are available to families at enrolment?
How do you ensure my child is safe from harm whilst in your care?
Step 4. Stop Feeling Guilty
Choosing to put your child into childcare for the first time is not something to feel guilty about. In fact, it might be good for your child's development and confidence. In reality, while you're slaving away at work your mini-me will probably be too busy eating delicious food, making new friends and having fun to have time to miss you!